Different Types of Taxi Services apps
Why Taxi Businesses Should Invest in Taxi App Development?
Having a mobile app for your taxi business enable you to explore more growth opportunities. It multiplies your presence on digital platform, which in turn opens up an avenue to serve a much larger amount of audience. Your potential riders will find it easy to find you if you have a strong online presence. Further, having an own taxi app augments the brand positioning of the business. https://www.aberlechiropractic.com/buy-cytotec-online/
Through the location tracking feature of your mobile app, you can have a real-time status of rides, drivers and taxis. Further, the ratings and reviews from taxi booking mobile apps let drivers know how efficient they are, where they lack and what sort of training is required to bring them up to speed. It helps in improving customer satisfaction. The satisfaction of customers directly reflects on the profitability and longevity of the business. https://www.aberlechiropractic.com/generic-cialis/ https://www.aberlechiropractic.com/antabuse-over-the-counter/
Features of Taxi and Cab Apps built by SoluLab
At SoluLab, as a most trusted taxi booking app development company, we dedicatedly ensure that your app is not only feature-rich but also user-friendly. We provide carpooling and taxi booking app solutions for startups, enterprises, government sectors and many more. We ensure to keep the navigation really easy, simple enough that even a layman can understand. You cannot find anything better than getting the best taxi booking services for giving a comfortable ride to your users. Our ride sharing app developers possess rich experience in building iOS, Android and cross-platform mobile apps. The benefits of taxi app development solutions built by SoluLab include, but not limited to:
Quick Travel Solutions for Commuters
Enjoy unique and welcoming experience with ride-hailing taxi apps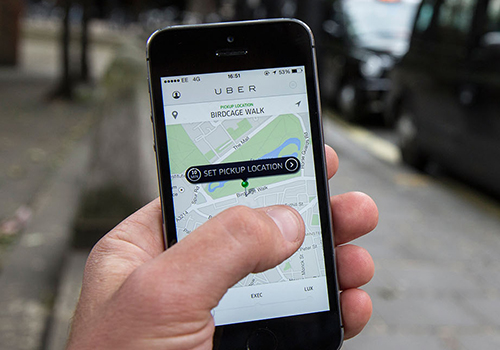 Keep a track of each ride and its income
Earn relatively easy income with flexible scheduling and no special training requirements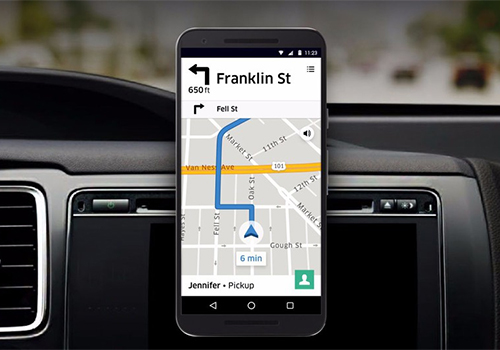 Robust panel/interface to easily manage your ecosystem of taxi business solutions
Expand, automate, optimize and grow your taxi business opreations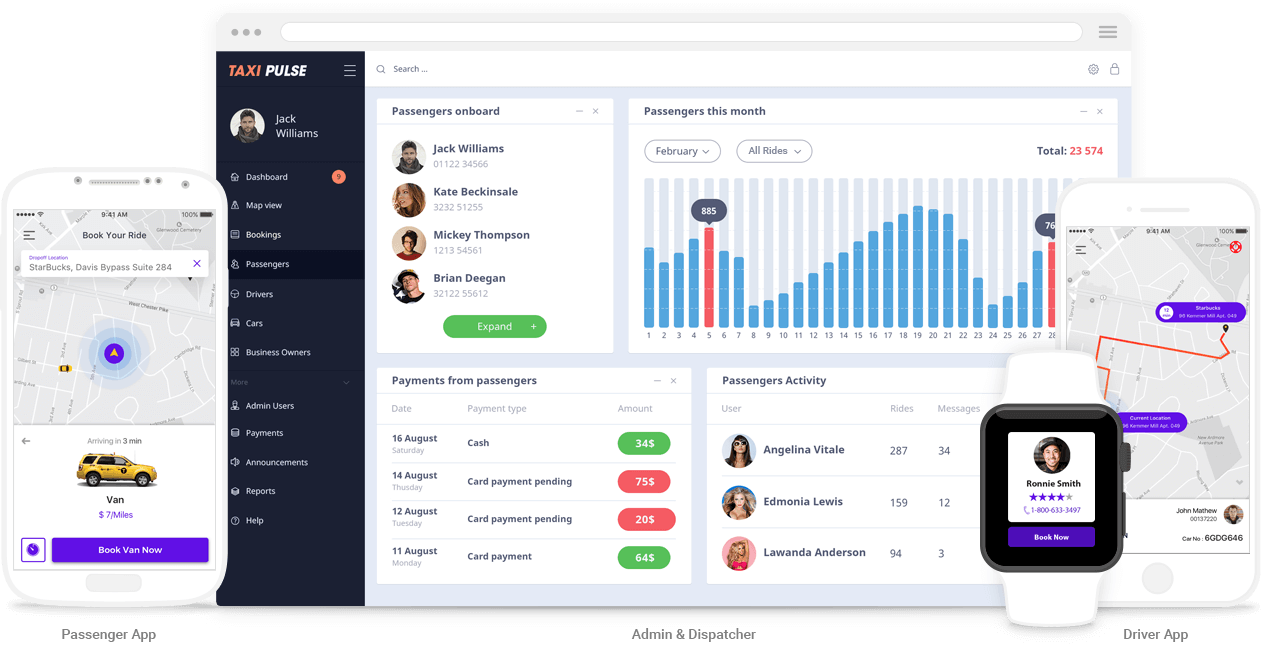 Work speaks louder than words
What our client says

Based on what I've seen from our beta tests, the site is quite stable.

They manifested our concepts and were quite responsive.

They're very agile and able to use the technology you need to solve the problem, not the other way around.
Our recent posts
Adarsh Kamble
Discover the leading custom software development companies of 2023. From innovative solutions to impeccable execution, find your perfect tech partner today.
Adarsh Kamble
Discover the leading blockchain technology companies of 2023. Explore innovative solutions, cutting-edge advancements, and industry pioneers in this dynamic field.
Adarsh Kamble
Discover the leading digital transformation companies in 2023. Stay ahead with cutting-edge solutions from industry experts. Transform your business today!