dApps Development Services
SoluLab is an dApp development company that decentralizes your financial operations to save cost by reducing middlemen intervention. Our dApp developers establish a consensus between dApp and proof of work (PoW) mechanism. Our open-source dApp code is easily understandable and accessible to all savvy users.
How dApps can benefit your business?
Decentralized applications are built with tools that are an interface between decentralized codes in blockchain. Unlike normal apps, decentralized applications do not require any central authority and thus they can function with much faster efficiency and transparency. Decentralized nature provides a means to build a strong peer to peer decentralized application. dApps are open sourced and they are used for auditing purposes as they provide improved security features and instead of money, users can transact using crypto coins or tokens. dApps also enhance proof of authenticity as users will be able to see the backend features too but cannot edit or manipulate them. Thus, this provides proof of transparency transactions in dApps happens instantly and faster as it is dependent on a Peer-to-Peer network.
Our dApp Development Services
Process of How We Leverage dApps for Your Competitive Advantage?
Brainstorm and chalk down all your ideas along with your requirements for a feasible strategy

Mange data flow and document all necessary agreements and prepare for development

Develop the dApp in two stages of Alpha and Beta, where Beta serves to be a prototype for testing

Deploy the dApp to the right customer segment using ethereum based blockchain platform
Why Hiring SoluLab for Your dApp Development Services Could be a Game Changer for You
Tools and Technologies We Use in Our DevOps as a Service

Solidity
Develop smart contracts and features that enhance decentralized nature of dApps

Ethereum
Build and develop dApps with comfortable navigational features

Hyperledger
Allow cryptocurrencies to be used as a payment and transactional option

Quorum
Breakdown challenges and adopt advanced technologies to produce an efficient solution
Work speaks louder than words
Casting Work Book

SoluLab

2021-03-31T11:59:50+05:30

Deals En Route

SoluLab

2020-02-27T07:53:40+05:30

Hello Layover

SoluLab

2020-02-27T07:55:29+05:30
What our client says

Based on what I've seen from our beta tests, the site is quite stable.

They manifested our concepts and were quite responsive.

They're very agile and able to use the technology you need to solve the problem, not the other way around.
Our recent posts
Neeraj Raisinghani
Discover NFTs in gaming: unlock the power of blockchain for unique and valuable digital assets. Explore the transformative potential now!
Neeraj Raisinghani
NFTs redefine digital ownership and creative expression. Explore their workings and applications in gaming, art, and diverse industries.
Kajol Wadhwani
Learn all about Ethereum and smart contracts and how they revolutionize transactions with decentralization.
Our Offices across the Globe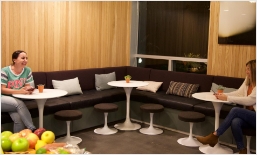 Los Angeles
6016 Fallbrook Ave, Woodland Hills, CA 91367, USA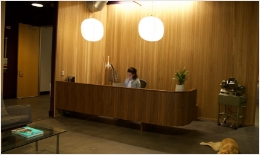 New York
575 Broadway (at Prince) 6th Floor, New York, NY 10012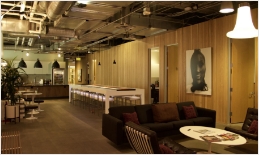 Canada
2 Simcoe street south, Oshawa, ON L1H 8C1