Our STO Development Services
Our STO development company services at SoluLab provide comprehensive solutions for businesses looking to leverage the power of blockchain technology and tokenize their assets. With our expertise, we ensure compliance, security, and seamless integration of security tokens, enabling clients to access a broader investor base and tap into new avenues of growth. Partner with SoluLab to drive your STO success.
Smart Contract Development

Real-time trading activities can be seamlessly automated and monitored 24/7. With a flexible approach to approve and reject transactions with smart contracts.

Debt/Equity STO Development

Effortlessly build equity & debt STO, which has the potential to deliver significant efficiencies and cost savings for your business.

STO Whitepaper Creation

Create complete and thorough guidelines on technical, financial, and commercial information about the project with our whitepaper.

Customizable STO Dashboards

Design customized and user-friendly STO dashboards for administrators as well as investors to maintain quality checks with an easy-to-manage STO portfolio.

STO Website Development

Design a customer-inducing and interactive UI/UX for STO web applications with our top-notch technology stack.

STO Marketing

Our expert team at SoluLab crafts tailored marketing strategies to create maximum visibility and awareness for your Security Token Offering (STO). From targeted digital campaigns to investor outreach programs, we help you attract the right investors and build trust in your project.

Issuance Platform Development

Develop a power-packed diverse mobile and web application platforms to cater a global STO accessibility to everyone.

Digital STO Launch

Use cutting-edge digital marketing tools to launch your STO successfully among your targeted customers while maximizing the ROI.

Reserve Assets Token

Instant and secure tokenization of your asset for value creation. With customized specifications for the reservation of holders and investors.

Investor Management Solutions

SoluLab offers investor management solutions that streamline the onboarding, verification, and communication processes. Our platform enables you to manage investor relationships, facilitate document sharing, and maintain compliance throughout the STO lifecycle.

Compliance and Regulatory Support

With a deep understanding of global regulatory frameworks, SoluLab offers comprehensive compliance and regulatory support for STOs. We assist businesses in navigating complex legal requirements, ensuring adherence to applicable regulations, and maintaining compliance throughout the tokenization process.

Secondary Market Development

SoluLab assists in developing secondary market platforms for security tokens, providing a regulated and transparent environment for token trading. With our expertise, businesses can unlock liquidity opportunities, attract more investors, and create a thriving secondary market for their security tokens.
Unlock the Potential of Tokenization with SoluLab – Your Trusted STO Development Company
Looking for a reliable STO development company to launch your next big project? Look no further than SoluLab. As a leading provider of security token offering development services, we specialize in building secure and compliant tokenization solutions. Our experienced team of blockchain developers and consultants will guide you through the entire process, from token creation to investor management. With our expertise in smart contract development, regulatory compliance, and investor protection, we ensure a seamless and successful STO launch. Join hands with SoluLab, the trusted security token offering development company, and unlock the potential of tokenization for your business. Contact us today to get started.
Types of STO-Security Token Offering Services
As an STO development company, we provide mainly four types of security token offering services, such as:

Equities Token
Our Security Token Offering development services empower businesses to tokenize their equities, providing investors with digital ownership rights in the form of equity tokens, backed by real-world assets.
Asset Token
As a Security Token Offering platform, we help businesses tokenize various assets such as real estate, commodities, or intellectual property, enabling fractional ownership and increased liquidity through asset-backed tokens.

Debt Tokens
Our STO development solutions enable companies to tokenize debt instruments, allowing them to raise funds by issuing digital debt tokens representing fixed-income securities, offering investors predictable returns and streamlined debt management.
Utility Tokens
Leveraging our STO development services, businesses can create utility tokens that provide access to specific services or products within their ecosystem, fostering user engagement, incentivizing token usage, and driving network growth.
Our STO- Security Token Offering Development Projects
Embark on innovative STO development projects with SoluLab, revolutionizing the world of security token offerings with cutting-edge solutions.
Acreage

- STO Development Platform for Real Estate

SoluLab played a pivotal role in the STO development of Acreage, a revolutionary project aiming to tokenize and democratize agricultural land ownership. Leveraging SoluLab's expertise, Acreage successfully transformed traditional land assets into digital security tokens, enabling fractional ownership, enhanced liquidity, and new investment opportunities in the real estate sector.

Read more

EnergiX

- STO Development Platform for Renewable Energy

SoluLab's STO development services were instrumental in the creation of EnergiX, a groundbreaking project revolutionizing the renewable energy industry. By tokenizing renewable energy assets, SoluLab empowered EnergiX to raise capital efficiently and provided investors with an opportunity to participate in the clean energy transition, driving sustainability and financial growth.

Read more

MediSafe

- STO Development Platform for Healthcare

In collaboration with SoluLab's STO development expertise, MediSafe, a healthcare-focused initiative, successfully transformed traditional medical records into secure digital tokens. SoluLab's innovative approach ensured patient data privacy, streamlined access to medical information, and facilitated investment opportunities, shaping the future of healthcare through tokenization.

Read more
Our STO- Security Token Offering Development Technology Stack
Transform Your Business with Secure and Compliant STO Development Services from SoluLab
Ready to transform your business with a security token offering? SoluLab is your go-to partner for top-notch STO development services. Our services include token creation, smart contract development, investor onboarding, and more. As a trusted security token offering development company, we prioritize transparency, investor protection, and seamless user experiences. Let SoluLab be your guide in navigating the complex world of tokenization and stay ahead of the curve. Contact us now and discover how our expertise can drive the success of your STO venture.
Why Choose SoluLab as STO Development Company?
Our complete STO development team works with an extensive knowledge base and methods that are worth pursuing in order to make your enterprise successful and profitable. Offering services, engaging investors, and establishing long-term brand value is no longer difficult with our Security Token. We ensure our effectiveness as an STO developer, that's what made us a leading security token offering development company.

Expertise in STO development.

7+ years of professional experience

Tailored solutions for unique requirements

Cutting-edge blockchain technology.

Use of modern tools and tech

Completely transparent process


Customer-centric approach for client satisfaction
Industries We Serve
With our STO development services, SoluLab caters to a wide range of industries, leveraging blockchain technology, security token exchange, and our security token offering script to drive innovation, enhance security, and unlock the benefits of digital securities.
Real Estate

Unlock the potential of security token exchange for real estate, enabling fractional ownership, increased liquidity, and seamless property transactions, all powered by our cutting-edge security token offering script.

Healthcare

Leverage the power of blockchain and STO development in the healthcare industry, enabling secure and transparent access to medical records, empowering patients, and revolutionizing the way healthcare data is managed and shared.

Financial Services

Transform the traditional financial landscape by creating digital securities through our STO development solutions, facilitating efficient capital raising, enhancing liquidity, and opening new investment avenues.

Gaming and Esports

Disrupt the gaming and esports industry by tokenizing in-game assets, creating virtual economies, and enabling seamless trading and ownership transfer through secure security token exchanges.

Supply Chain and Logistics

Improve transparency, traceability, and efficiency in supply chain management by tokenizing assets and digitizing documentation, facilitating secure and auditable transactions throughout the supply chain.

Education

Revolutionize the education sector with STO development, tokenizing educational credentials and enabling secure verification, reducing fraud, and empowering individuals with ownership of their achievements.
Our execution Process
Discovery Workshop

Here, we understand your business, goals, pain points and priorities. These multiple brainstorming sessions help us to map out the existing workflows and your future goals.

Strategy and Solution Design

At this stage, once we gather your requirements in a whiteboard session, we begin designing, prototyping, and user testing your platform or product.

Development

Programming and coding based on the designs approved by you takes place in this stage. Our development lifecycle consists of 3-stages: Alpha phase, Beta phase and Release phase.

Testing and QA

We continue our data-derived validation process, carry out in-depth QA testing, for each release of your product or platform to ensure that the final product, that is ready for the market.

Launch and Maintenance

Here, your product or platform goes LIVE. On your approval, our devs publish your product in live environments. We exclusively take care of cloud and on-premise hosting.

Support and Customer Service

To ensure continuous improvement, we perform ongoing product and platform maintenance and optimization, deploy market strategies, and provide real/fix support.
Benefits of Our STO-Security Token Offering Development Services
Security token development offers a range of benefits for businesses and investors alike. By leveraging blockchain technology, security tokens provide enhanced transparency, liquidity, and efficiency in the investment ecosystem. Here are some of the amazing key benefits of security token development:
Automated Dividends

Security tokens can enable automated distribution of dividends, eliminating the need for manual processing and reducing administrative costs. It also ensures timely and accurate payments to token holders.

Profit-Sharing Rights

Direct access to profit-sharing rights enables investors to directly participate in the financial success of the issuing entity, fostering a sense of ownership and alignment.

Cash Flow

Security tokens can represent a share of future cash flows, providing investors with a steady income stream based on the performance of the underlying asset or business.

Voting Rights

Security tokens can allow holders to vote on important matters. Granting voting rights empowers token holders to have a voice in important decisions, ensuring democratic governance and promoting investor engagement.

Buyback Rights

Security tokens can include buyback provisions, allowing token holders to sell their tokens back to the issuer at a predetermined price or under specific conditions.

Fractional Ownership

Security tokens enable fractional ownership, allowing investors to hold a portion of an asset, such as real estate or artwork, which was traditionally inaccessible due to high entry barriers.

Enhanced Security

Security tokens utilize blockchain technology, which offers robust security features like encryption, immutability, and distributed consensus. This enhances the security of transactions and reduces the risk of fraud or tampering.

Improved Market Efficiency

Security tokens facilitate faster settlement times and reduce intermediaries, improving market efficiency. This can lead to reduced costs, streamlined processes, and increased liquidity in the investment ecosystem.

Access to Global Investor Base

Security token offerings (STOs) enable businesses to tap into a global investor base, expanding their reach and potentially attracting a diverse range of investors.
Client Testimonials
"SoluLab's security token offering development services have exceeded our expectations. The team at SoluLab provided us with end-to-end support, ensuring our STO launch was seamless and compliant. Their commitment to delivering quality solutions and exceptional customer service is unmatched. We are grateful to SoluLab for their expertise, and we look forward to continuing our partnership for future projects. "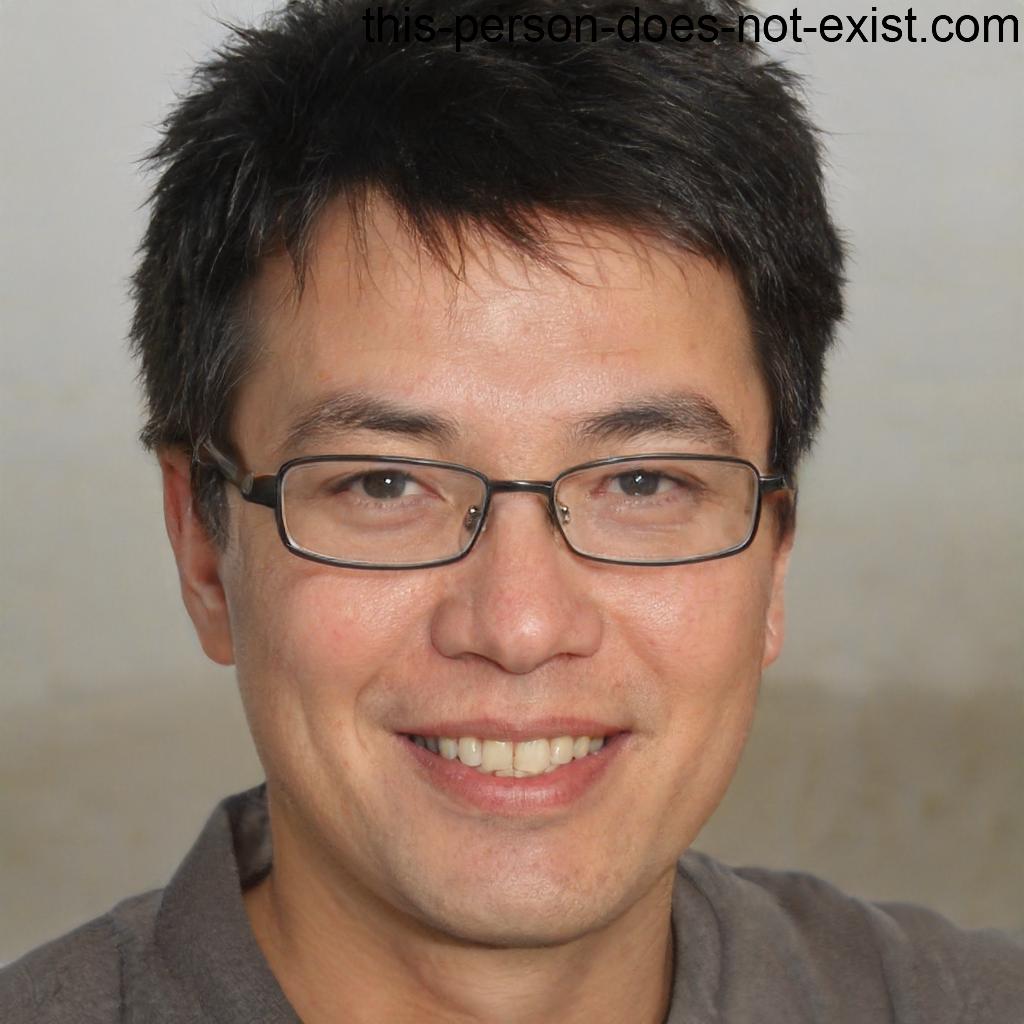 Michael Thompson
Founder of MediSafe
"We were in search of a reliable STO development company and found SoluLab to be the perfect partner. Their team of experts guided us through every step of the process, from token creation to investor management. We are extremely satisfied with their services and highly recommend SoluLab to anyone looking to embark on a successful STO journey. "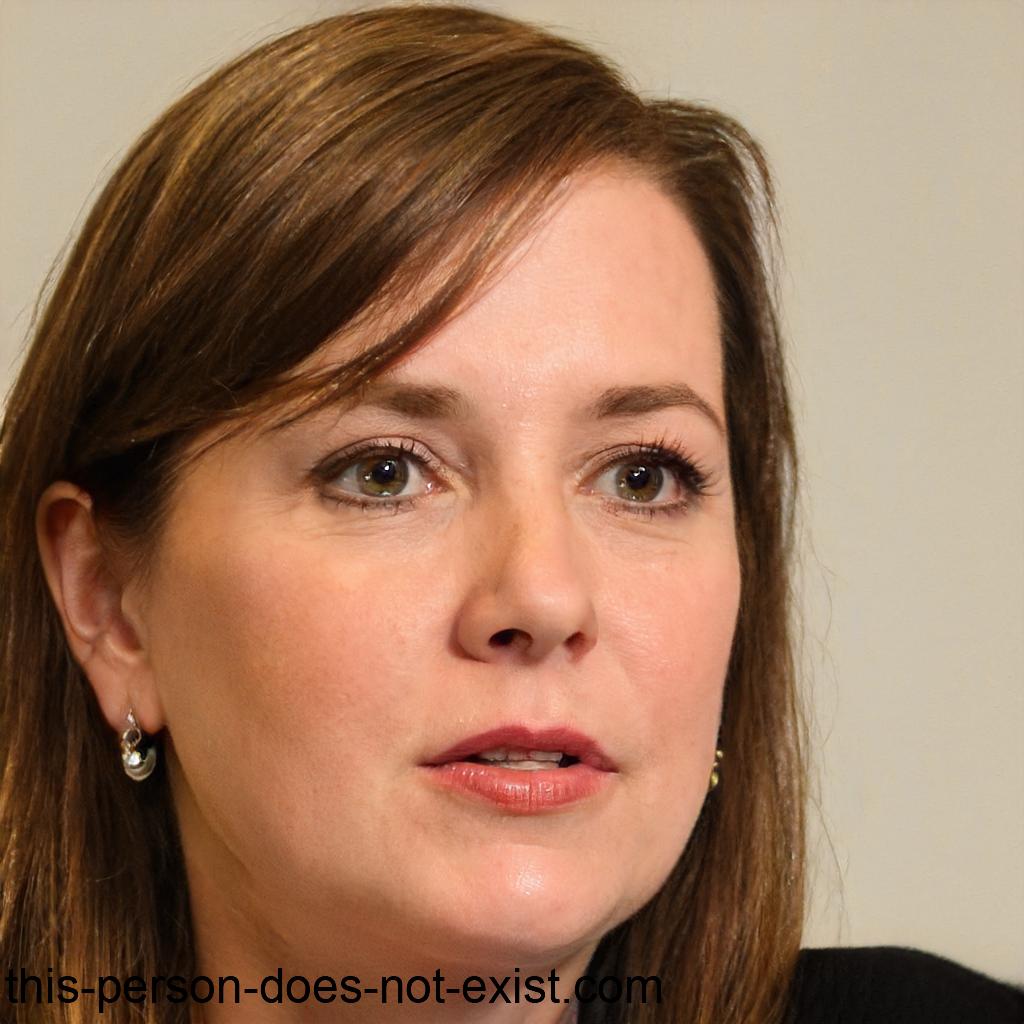 Sarah Johnson
CFO of Acreage
"SoluLab's STO development services have been instrumental in revolutionizing our fundraising efforts. Their expertise in blockchain technology and regulatory compliance ensured a seamless and secure tokenization process. Thanks to SoluLab, we successfully raised funds through our STO and gained access to a global investor base. "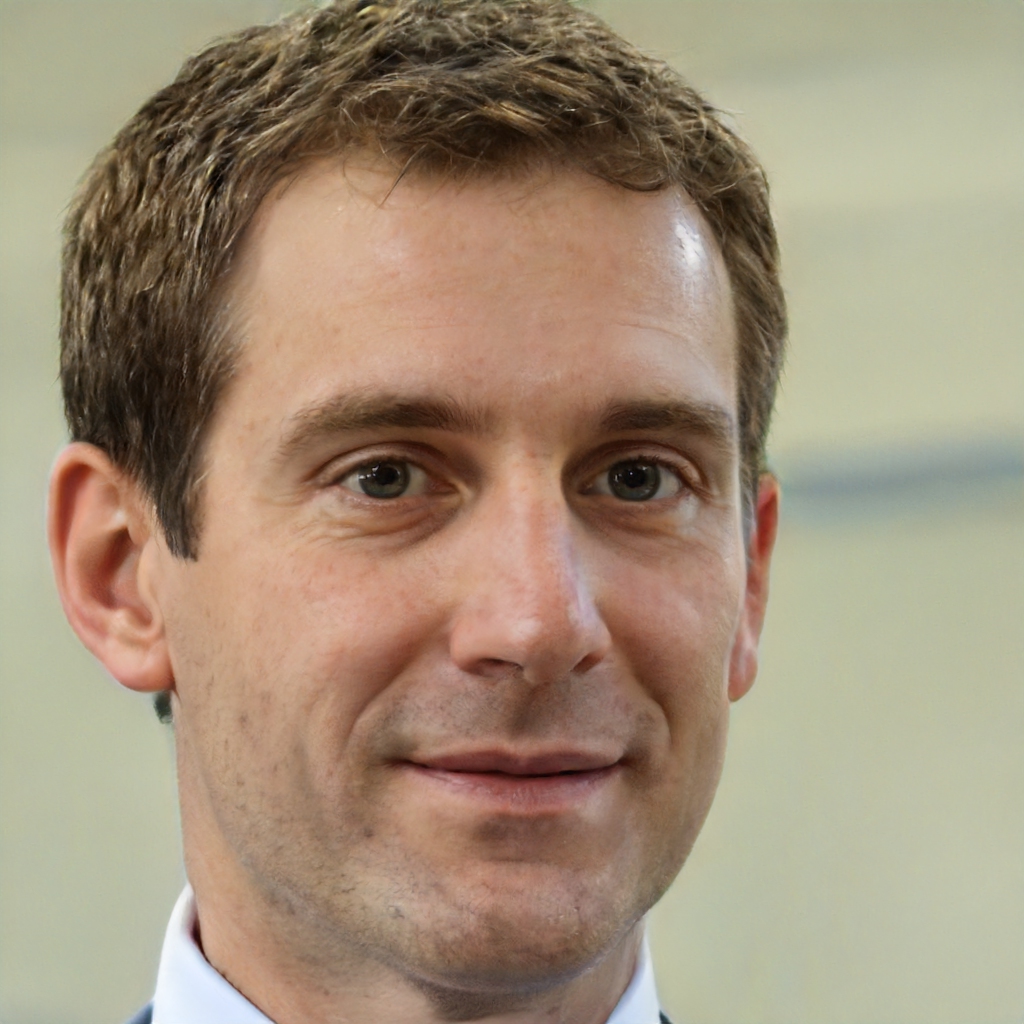 John Anderson
CEO of EnergiX
Frequently Asked Questions
An STO, or Security Token Offering, is a fundraising method in which tokens are issued on a blockchain to represent ownership or investment in a regulated financial asset, such as stocks, bonds, or real estate. Unlike ICOs (Initial Coin Offerings), STOs are subject to securities regulations and provide investors with legal rights and protections, making them a more regulated and compliant approach to raising capital.
The STOs developed by SoluLab encompass several key features. This includes compliance with relevant securities regulations, ensuring investor protection, and legal adherence. SoluLab focuses on secure token creation, smart contract development, investor onboarding, and transparent governance. Our STO solutions offer enhanced security, efficient investor management, and seamless user experiences to drive successful fundraising campaigns in a compliant manner.
Choose SoluLab for STO development services because we are a trusted and experienced provider in the field. SoluLab offers comprehensive solutions that encompass secure tokenization, regulatory compliance, and efficient investor management. With its expertise in blockchain technology and a commitment to delivering high-quality results, SoluLab ensures a seamless and successful STO launch, providing you with the confidence and support needed to achieve your fundraising goals.
The STO development process involves several stages. It begins with project assessment and tokenization strategy formulation. Next comes the creation of smart contracts, the development of the STO platform, and the integration of security measures. Compliance with regulatory requirements is ensured throughout. Finally, the STO is launched, with investor onboarding, marketing, and ongoing management of the offering to facilitate a successful fundraising campaign.
The time required to develop an STO platform with SoluLab depends on various factors such as project complexity, specific requirements, and regulatory compliance needs. Generally, the development timeline can range from a few months to several months, as it involves stages like project assessment, smart contract creation, platform development, security integration, regulatory compliance, and testing. SoluLab aims to deliver high-quality STO platforms within reasonable timeframes while ensuring all aspects of development are thoroughly addressed.
Yes, SoluLab provides ongoing maintenance and support for the STO platform. We understand the importance of ensuring the smooth operation and security of the platform post-launch. With our expertise, we offer continuous monitoring, updates, bug fixes, and technical support to address any issues that may arise. SoluLab is committed to providing comprehensive and reliable maintenance and support services to its clients for a seamless STO platform experience.
The costs associated with STO development services can vary based on various factors such as project complexity, features required, reg