Web Development Company
We all know the need of a good website! With a good website, you can spread your business to the other end of the world. But, what the right place to design and develop your website?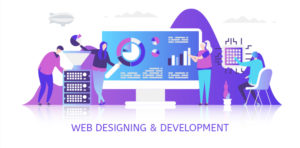 SoluLab – the best awarded web design & development company
SoluLab is one of the finest choices as your web design & development company, and it is because of our highly skilled team of developers.

We have dedicated teams for each – PHP Development, WordPress, Ruby On Rails, Node.js, AngularJS, Python, and Mean Stack.

Flexible clients engagement modules.

Our team will understand your requirements, and advise you the most suitable platform according to your business.

You will get real time progress report from us.

We believe in delivering your website on time. Yes we do!

QA tested and bug free website or web based application.

A dedicated project manager for your website.
There are more than 1.8 billion Websites in the world. Make Yours Differently.
PHP
PHP is one of the most trusted and famous coding language of all time. PHP is a server-side scripting language for web designing & development. At SoluLab we have excellent PHP developers working on core PHP and various frameworks. Here are the frameworks that our geniuses are working on:
Laravel

CodeIgniter

Yii

Zend
PHP is one of the trusted languages of all time for web development. If you choose to go with PHP for your website, SoluLab is kind of tag along with the partner.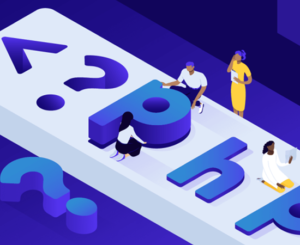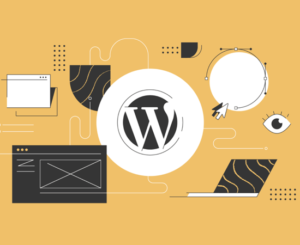 WordPress
WordPress is a free and open source content management system (CMS) based on PHP and MySQL. WordPress CMS is widely accepted by coders because of these amazing benefits:
It is extremely easy to work with the CMS.

No HTML editing and FTP software is required in the process.

The coding is clean and simple, that means there are higher chances of ranking in search engines.

You have the control over the content, you don't have to rely on coders to make changes.

There are tons of plugins available in WordPress that will enhance your website.
At SoluLab, we have a dedicated team passionately working on WordPress and has delivered beautiful websites to our clients. So, if you choose to go with WordPress, SoluLab is a trusted web designing agency.
Node.js
Node.js is an open source cross-platform JavaScript in which scripts written in JavaScript are embedded in webpage's HTML. Here are some amazing benefits of working with Node.js:
Node.js is a JavaScript. So it can be used on frontend and backend both.

It has an open source community which means there are many modules available to ease the work.

Node.js is a great choice for speedy website designing and development, and it gives robust structural websites to your business.
At SoluLab, we have a team of developers that specializes in Node.js, and all set to design your website.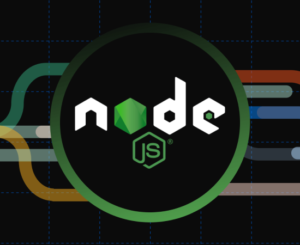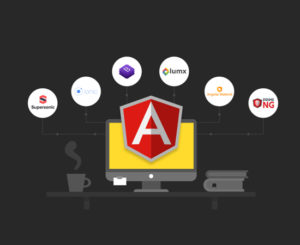 AngularJS
AngularJS a.k.a. Angular.js is a JavaScript based front-end web app framework maintained by Google. Here are the reasons why the framework became popular for website designing and development:
There's no need to write observable functions, so the codes are cleaner and there are fewer errors in making.

Angular modifies the page DOM directly instead of adding HTML codes which makes the whole web designing process faster.

There are multiple ways to perform a particular task. That means the developer can be flexible with working which will eventually make the entire process faster.

It is supported by Google and a vast community of developers.

There are extended functions such as dependency injections, routing, animations, and many more.
At SoluLab, we have performed multiple web development projects under AngularJS, hence our workforce is capable enough to understand your requirement and design a great website for your business.
Python
Python is a high-level programming language for general-purpose programming. Because of its versatile feature and fewer programming codes, website development becomes extremely easy. Here are some classic benefits of joining hands with Python:
Provides extensive support libraries.

Python integrates business web based application with COM and COBRA.

It improves programmers productivity, that means the clients get quick results.

Various integrations makes the web based applications simplifies and quick.
SoluLab is a trusted name for web-based application when it comes to Python as we have experts for this particular framework.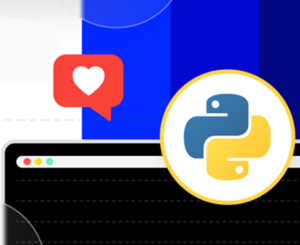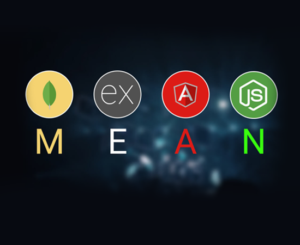 MEAN stack
MEAN stack is an open-source JavaScript software stack for building dynamic websites and web based application. MEAN gained popularity due to these particular reasons:
It lets the developer write the codes in JavaScript, from client to server.

It supports the Model View Controller architecture.

The MEAN components are open-source which means the updates and are regular.

It has a huge library of Node.js.
So, whether it is core PHP or MEAN stack, SoluLab is rising as one of the trusted companies for website designing and web based application development. We have a policy of understanding client's requirements and suggesting the best suitable framework for our clients. As we have a strong experience and workforce for each framework, you can rely on SoluLab for your upcoming web designing or web based application projects.
Client Testimonials
"We were looking for a partner who could understand regulations in Mobile App development. A team of professionals from SoluLab worked like crazy for hours and did every sort of finish and touch-up possible"

Paul Goncalves
CEO – Mod Thread
"I'm very happy with the work they've done for my company. We've received good customer feedback, and they've always been there in terms of support"

Gheorghe Dragomir
COO – Deals En Route
"They were having a daily call with our team to keep us updated on the status. Working with SoluLab team was truly a wonderful experience."

Susan Fox
President, Founder – Casting Workbook
Technology and Tools We Use