Our DeFi Lending Platform Development Services
DeFi Wallet

We guarantee that the DeFi wallet integrates smoothly. Borrowers and lenders may deposit crypto assets and pick from various tokens and stable currencies.

Smart Contract

The smart contract adds to the platform's total decentralization. It acts as an automated digital middleman, regulating the platform's flow of money, transactions, and computations.

Liquidity Pool

The money deposited by lenders comprises the liquidity pool. It guarantees that the platform has enough resources accessible for borrowing.

User Dashboard

The user interface is simple to use and supported with self-explanatory and soft controls for effective account administration for borrowers and lenders.

Risk Management

With proper management of risks, lenders can avoid loss if the value of an account's outstanding borrowing surpasses 100% of the borrowing capacity due to the volatile moments of the underlying collateral or the borrowed asset.

Institutional-grade Security

The platform is reinforced with market-leading security measures to guarantee the money of borrowers and lenders is secure. Use our experience and technological know-how to create your DeFi lending platform.
Our DeFi Lending Platform Development Technology Stack
Why Choose SoluLab as DeFi Lending Platform Development Company?
The efficiency with which our development team works at SoluLab calls for work experience with them. Hire the best DeFi Lending Platform development company today to get work experience like never before.


Hassle-free client interactions


Timely delivery of projects
Our DEFI LENDING PLATFORM DEVELOPMENT PROCESS
Discovery Workshop

Here, we gather requirements, brainstorm ideas, and develop the solutions to understand your business, goals, and priorities with a visual schematic to form a delivery timeline.

Designing and Strategizing

We start by strategizing, designing, prototyping, and testing your platform or product with users.

dapp Development

This stage involves 3-phase which are the Alpha, Beta, and Release phases. Here we mainly focus on programming your approved designs.

Testing and QA

Following the completion of each feature, we conduct a parallel stream of operations with testing on the staging environment and testnet, respectively. Because there is zero tolerance for potential faults and defects, the blockchain component is 100% covered by automated testing.

Release and Deployment

At this stage, with your approval, our experts will let your product be in live environments. With that done, we exclusively look after cloud and on-premise hosting.

Maintenance and Customer Service

We maintain and optimize your product and give real/fix support to ensure continuous improvement.
Client Testimonials
"SoluLab instilled confidence from the outset. This project was distinguished by clear communication and proactive decision-making. "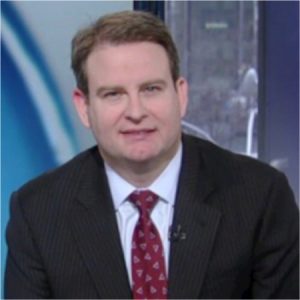 Darren WolfBerg
Founder,
DLCC
"They are really efficient and dependable. More significantly, the assigned developers have blended in with the internal team flawlessly. "

Chris Mills
Co-founder & CEO, NFTY Token
"They were incredibly accommodating and prepared to work beyond hours to accommodate us. "

Sebastian Aviles
Founder, Cloud 9 Blockchain
Featured as Top Blockchain Development Company

Latest Blogs
Kajol Wadhwani
Explore AI's impact on Visual Quality Control, uncover trends and benefits, and see how SoluLab innovates for superior quality assurance.
Kajol Wadhwani
Explore NFTs' impact on social media, uncovering benefits, integration, and opportunities for creators and users in this digital revolution.
Kajol Wadhwani
Dive into the world of NFTs, exploring their rise in popularity, use cases, and how SoluLab can guide you in NFT marketplace development.
Tell Us About Your Project