Create a dynamic website and Web application with NodeJS web development
Create the most interactive and dynamic website and web application with Node.JS. SoluLab is one of the finest choices for web development on Node.JS. Hire the best Node.JS developers from our talented workforce.
Some of the best developers on the planet will agree that when it comes to platform independent tools to develop web apps, there is nothing better than a Javascript-based solution. There was a time when Javascript was only restricted to rich frontend development, but for server side implementation a developer would have to choose programming languages like Java, Python, PHP, or Ruby etc. But with the coming of Node.js, all that is quickly changing. It is now possible to create feature rich backend without compromising on speed or performance.
SoluLab is one of the early adopters of Node.js development with a reputation of building endlessly versatile and ongoing applications. We have thorough involvement in Node.js development, a stage based on Google with concentrate on-speed and escalated information trade, for example, video and text chat engines, web-based amusements and co-operation tools.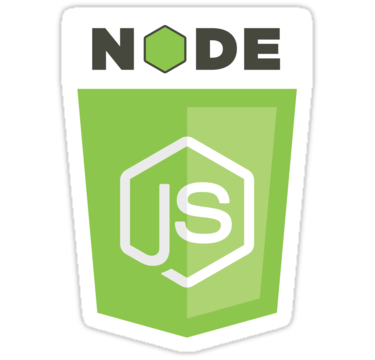 Here are couple of things about Node.JS that makes it an awesome structure to dispatch your application startup.
The biggest concern for clients is that their backend not only lacks in speed but also looks dreary and is very ungrateful to use. This is where SoluLab's expert node.js developers are going to come handy. As one of the top Node.js development companies, we have two very distinct advantages to offer our clients. One is that we help develop hybrid apps that are quick to code, and also perform seamlessly, hence reducing client wait time. And second, our expertise in design, with our core belief lying on the principle that design should determine the fate of the product, we create some of the most intuitive UI's for our clients.
If you want to develop a Node.js backend to provide REST API, ExpressJS is the framework which is going to do all the heavy lifting for you, a javascript based backend system allows for flexibility in terms of scale and design. The most obvious choice to store data according to SoluLab developers is MongoDB as it is the best and most reliable option.
Above all Node.js/Express JS/MongoDB has many qualified developers as a part of the active open source developer community. This community is continuously working to better Node.js, hence constant tweaks and updates makes it possible to take the platform to the next level.
Node.JS Development Process @ SoluLab
Node.js development at SoluLab has been dedicated to bringing out the client-specific business applications. There is no room for the flaws in our web and app development process. The Node.js development is supervised by experts and tested thereafter prior to delivering to the clients.
FAQs
How many design iterations will be there?
Sonal Mehta
2019-06-17T07:46:45+00:00
We are having an experienced UI/UX team. Once you award the project, Project Manager will send you design requirement document, which you required to fill in and send back, based on the same UI/UX designer will create 2-3 sample of icon and loading screen and sent for your approval after 2-3 revisions we expect this to be finalized. Once this is finalized we will move for designing remaining screen and complete the full application UI.
Work speaks louder than words
What our client says

Based on what I've seen from our beta tests, the site is quite stable.

They manifested our concepts and were quite responsive.

They're very agile and able to use the technology you need to solve the problem, not the other way around.
Our recent posts
Sonal Mehta
Where the popularity of the Native Apps seems never-ending and at the same point developers [...]
Sonal Mehta
TypeScript is superset of JavaScript. It has the same functionalities that are available in JavaScript [...]
Sonal Mehta
Among many various types of mHealth apps, medication tracker app i.e. pill reminder app is [...]