Empowering Innovation With Our Generative Artificial Intelligence Consulting Services
SoluLab offers comprehensive Generative AI consulting services that drive innovation and transformation for businesses. With our expert team of AI consultants, we deliver customized solutions tailored to meet your unique business needs. From custom model development to seamless integration, SoluLab empowers organizations to unlock the full potential of Generative AI and achieve remarkable results.
Generative AI Consulting

Our expert consultants not only provide guidance and recommendations but also offer hands-on support, collaborating with your team to ensure successful implementation, addressing challenges, and unlocking the full potential of Generative AI for your business.

Generative AI Strategy Development

We not only create a tailored strategy for integrating Generative AI into your business but also provide guidance on implementation best practices and potential use cases, ensuring a holistic approach to maximize the impact of Generative AI on your organization.

Generative AI Technology Assessment and Selection

Our team conducts a comprehensive evaluation of available Generative AI technologies, helping you make informed decisions on the best-fit solutions for your business, considering factors such as scalability, performance, and compatibility with existing infrastructure.

Generative AI Application Development

We design and develop custom Generative AI applications that cater to your unique requirements, enabling you to generate compelling content, optimize processes, and enhance creativity.

Generative AI Model Replication

Our team specializes in replicating existing Generative AI models, allowing you to leverage proven solutions while customizing them to fit your specific use cases and industry requirements.

Model Integration and Deployment

We seamlessly integrate Generative AI models into your existing systems and workflows, ensuring smooth deployment, efficient model serving, and API development for optimal performance.
Revolutionize Your Business with Our Expert Generative AI Consulting Services
Are you ready to unlock the transformative power of Generative AI in your business? SoluLab, a leading Generative AI consulting company, is here to propel your organization forward. Our team of experienced consultants specializes in harnessing the potential of Generative AI to drive innovation, optimize processes, and enhance creativity. With our tailored strategies and cutting-edge technology, we empower businesses to stay ahead in today's dynamic market. Whether you need assistance with strategy development, model integration, or technology assessment, SoluLab offers comprehensive Generative AI consulting services to transform your business. Take the leap into the future of AI-driven success. Contact SoluLab today to explore how our Generative AI consulting can revolutionize your organization.
Our Portfolio of Generative Artificial Intelligence
Discover our wide choice of effective artificial intelligence projects, such as chatbots, machine learning models, and robotic process automation tools, that have aided companies in increasing productivity and driving growth.
Our Generative Artificial Intelligence Engagement Models
We provide a variety of engagement strategies to match your specific goals and expectations. We offer the ideal option for you, whether you require a dedicated development team, a team extension, or a project-based approach.
Dedicated Development Team

Our dedicated Generative AI Development team model allocates a team of competent individuals to work on your project exclusively. This team becomes an extension of your in-house team, collaborating with you to create and deploy your Generative AI solutions. You have complete control over the makeup of the team, and they work solely on your project, assuring maximum attention and efficiency.

Team Extension

Our team extension approach enables you to add experienced people to your existing team. You may use our Generative AI development skills to cover particular skill shortages or build up your team as needed. To guarantee smooth integration and successful cooperation, our team members collaborate with your in-house team while adhering to your project needs and practices.

Project-based Model

Our Project-based Model is ideal whether you have a particular Generative AI project with well-defined needs and timescales. We work together with you to figure out your project's goals, scope, and timeframe, and then give a comprehensive solution for delivering your Generative AI Software on time and within budget. Our project-based strategy provides flexibility and agility, to make sure your project goes easily and successfully.
Our Blockchain Consulting Technology Stack
Supercharge Your Business with Our Expert Generative AI Consulting Company
Ready to unleash the full potential of Generative AI in your business? SoluLab, a trusted name in Generative AI consulting, is here to guide you on your transformational journey. Our expert consultants bring extensive knowledge and experience in harnessing the power of Generative AI to drive innovation, improve efficiency, and foster growth. From strategy development to model replication and deployment, we offer a comprehensive suite of Generative AI consulting services to meet your unique business needs. Partner with SoluLab and leverage our deep expertise to unlock the remarkable possibilities of Generative AI in your industry. Drive competitive advantage, streamline processes, and explore new frontiers with SoluLab's Generative AI consulting services. Reach out to us today and embark on your AI-powered future.
Why Choose SoluLab As A Generative AI Consulting Company?
The effectiveness with which our consulting team works at SoluLab necessitates work experience with them. Hire a Generative AI consulting company now to get work experience like no other in the following areas.


AI solutions at a low cost
Seamless client interactions



On-time project completion
Industries We Serve
Our AI Consulting caters to a wide range of industries, empowering businesses to leverage the transformative potential of artificial intelligence. Take a look at what industries we serve with our Generative AI Consulting Services.
Healthcare

With our Generative AI consulting services, we enhance medical imaging analysis, generate synthetic patient data for research, and improve patient care through personalized treatment recommendations.

Finance

At SoluLab, we optimize risk assessment models, generate synthetic financial data for testing, and develop AI-powered trading strategies for more accurate predictions with the help of generative AI consulting.

Manufacturing

We focus on improving product design and prototyping, automating quality control processes, and generating innovative designs for optimization and customization at SoluLab with our wide range of generative AI consulting services.

Retail

Our team helps in personalizing customer experiences, generating custom product recommendations, and automating visual merchandising for enhanced customer engagement using generative AI consulting.

Education

Our experts at SoluLab develop AI-based educational tools, generate personalized learning materials, and optimize curriculum design for tailored student experiences with our exceptional generative AI services.

Marketing & Advertising:

We do create compelling visual content, automate content generation, and generate personalized marketing campaigns with our AI services to engage target audiences.
Our execution Process
Discovery and Assessment

We conduct a thorough analysis of your business needs, infrastructure, and available data to identify potential Generative AI use cases and assess feasibility.

Solution Design and Development

Our experts design customized Generative AI solutions, select appropriate algorithms and frameworks, and develop models that align with your objectives.

Implementation and Integration

We assist in the seamless implementation and integration of Generative AI solutions into your existing systems, ensuring compatibility and optimized performance.

Monitoring and Optimization

We provide ongoing monitoring, fine-tuning, and optimization of Generative AI models, ensuring they continue to deliver accurate, diverse, and impactful outcomes for your business.
Experience the Exceptional Benefits to Your Business with Our Generative AI Consulting Services
Unlock the remarkable benefits of Generative AI consulting services for your business. By harnessing the power of artificial intelligence, businesses gain a competitive edge, optimize resource allocation, and make data-driven decisions. With SoluLab as your trusted partner, unlock the full potential of Generative AI consulting services and embark on a journey of unparalleled growth and success.
Innovation Acceleration

Our Generative AI consulting services unlock new realms of innovation by leveraging the power of artificial intelligence to generate novel and creative solutions for your business challenges.

Enhanced Efficiency

By automating processes and optimizing workflows, SoluLab's Generative AI consulting services streamline operations, saving time, reducing costs, and improving overall efficiency.

Personalization Opportunities

Leveraging Generative AI enables personalized experiences, allowing you to tailor products, services, and recommendations to individual customers, leading to improved customer satisfaction and loyalty.

Advanced-Data Analysis

Our AI services offer advanced data analysis capabilities, helping you gain deep insights from complex datasets, uncover patterns, and make data-driven decisions.

Competitive Advantage

Harnessing Generative AI gives you a competitive edge by offering unique and innovative solutions, differentiated customer experiences, and the ability to stay ahead in rapidly evolving markets.

Optimal Resource Allocation

Through predictive modeling and optimization techniques, SoluLab's Generative AI consulting services assist in efficient resource allocation, ensuring optimal utilization of assets and minimizing waste.

Enhanced Decision-Making

By providing accurate predictions, simulations, and scenario analysis, our Generative AI consulting services empower informed decision-making, reducing uncertainty and risk.

Creative Content Generation

Generative AI enables the automatic generation of creative and visually appealing content, such as images, designs, and music, fueling marketing and branding initiatives.

Scalable Solutions

Our Generative AI consulting delivers scalable solutions that can adapt to growing demands, enabling your business to handle increased volumes, serve more customers, and expand operations seamlessly.
Client Testimonials
"I must say that SoluLab's technical knowledge and project management skills have amazed me. A must-have for any blockchain project. It's a big time saver when compared to the cost it would take to handle this manually."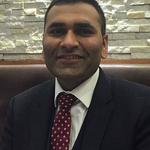 Adil Abbas
Founder, Igniter100
"They have continued to give exceptional service and support throughout the development and have always worked to satisfy our diverse demands as the project has advanced. SoluLab's White label real estate tokenization has revolutionized my investment opportunities. It's efficient, secure, and offers instant liquidity. Highly recommended!"

Scott Miller
Data Architect, Padgett Law Group
"I had heard a lot about SoluLab when it comes to the blockchain, but never thought they could do wonders while integrating real estate with blockchain. I am very impressed. We were able to reach out to hundreds of past customers and solicit reviews we certainly would not have gotten otherwise "

Shaily Srivastava
Co-founder and CEO, Acreage
Frequently Asked Questions