ModThread – A custom apparel creation platform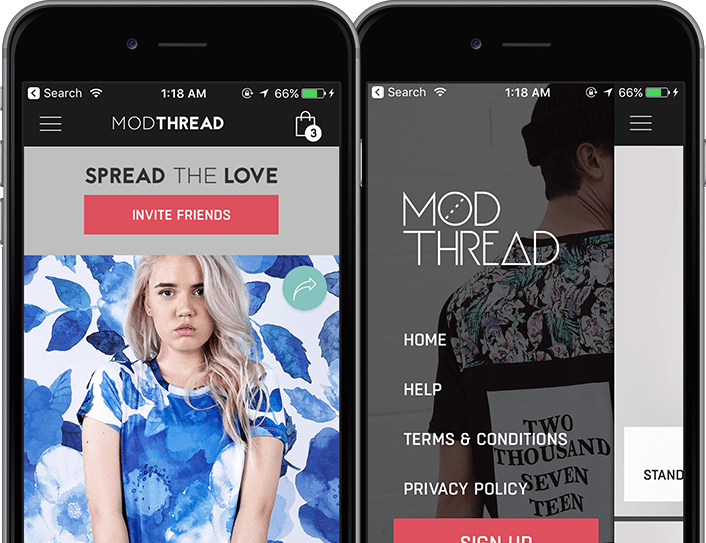 Our client Mod Thread, based in Southern California, is a customization and collaboration platform for artists and creators to design, cut and sew fashionable apparel. They approached us to develop an online platform where a user can merely upload apparel designs or photos from their camera roll or directly through Instagram to let their artistic flair flourish.
SoluLab took up this project passionately. This was something we had worked on in the recent past. We had similar project going on simultaneously. So, the entire journey starting from requirements gathering to building wireframes , seeking approvals to development, testing and deployment – there were most minimal rounds of revisions in this particular project. As they say, practice makes man perfect!…
Here is the gist of challenges that were overcome by our iOS developers:
Application compatibility with several Apple products; iPhone, iPad, etc.
Management of differing degrees of memory and storage for various versions
Common obstacles like simple UI, Interactive UX and responsive appeal
Specific obstacle like Crap App copycats
The entire challenges we overcame in our own way. With minimal rounds of revisions, our wireframes were approved in a short period of three weeks and our client, Mod Thread, had launched UI/UX friendly Fashion and Style App on Apple Store in another few months. In this fashion app, one can browse collaborations with exciting artists, brands and designers. Mod Thread empowers users to unleash their creativity. It ensures that your finished product looks fresh and stylish.
Collabs Screen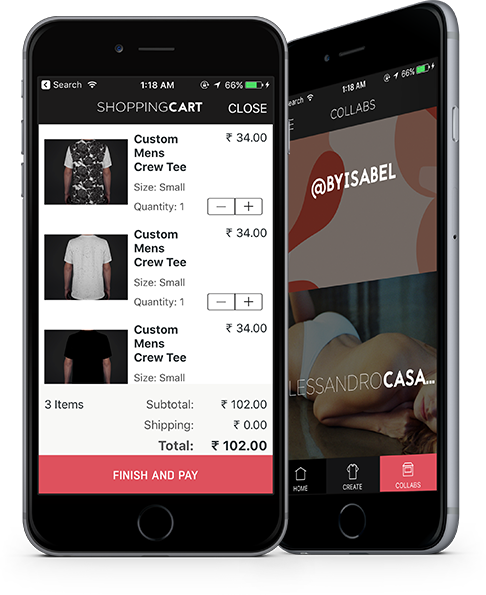 A unique collab with Ello, the artists network, featuring work from some of today's most exciting artists.
Ali Gulec Screen
Choose from vast variety of product collections from ByIsabel, Alessandro Casagrande, Alessandro Pautasso.
Other Screens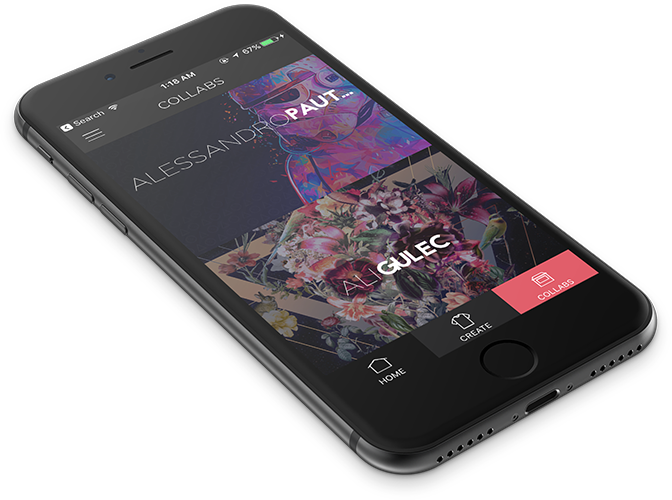 Help FAQ gives instructions about the app and other questions which will help the user to use the app. Terms and conditions will instruct user to get aware about rules and conditions. The privacy policy will allow the user to read the application usage policy.
3 Easy steps to create your dream design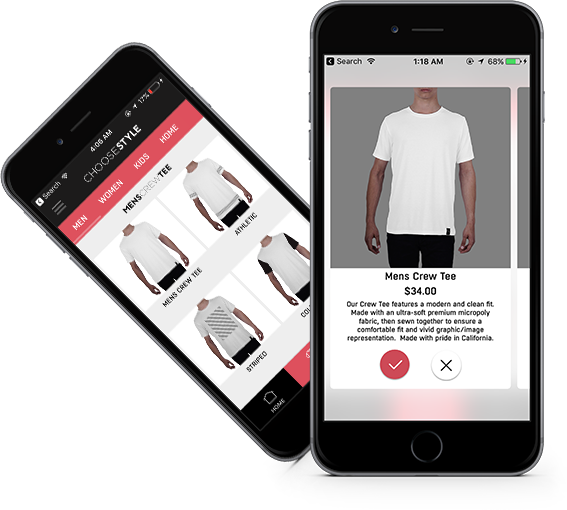 1. Create your very own custom designed apparel simply by taking a picture using your phone or pulling content from Instagram.
2. Whether it's floral or camo you're looking for, Mod Thread provides a host of fashionable patterns and effects to enhance your image and ensure that your finished product looks fresh and stylish.
3. Your custom product is made in California and shipped to you in under a week's time. So stop wearing everyone else and launch your own brand today. What will you create?
Technology Stack
Technology

XCode

Objective-C

Swift

Json
Work speaks louder than words