Why Mod Thread?
No minimum orders. Instead of being limited by a high quantity minimum we embrace the one and done lifestyle.
Design on a variety of fashionable styles & fits normally found at high-end department stores (no generic blanks here!)
Shorts? We've got them. Tanks? Hoodies? Raglans? We've got those too. Mod Thread provides a wide variety of apparel items ready to fully customize.
Not feeling the creative juices at the moment? Mod Thread also features a 'collabs' tab where you can discover amazing designs from exciting artists. If customization isn't for you, you can simply browse here.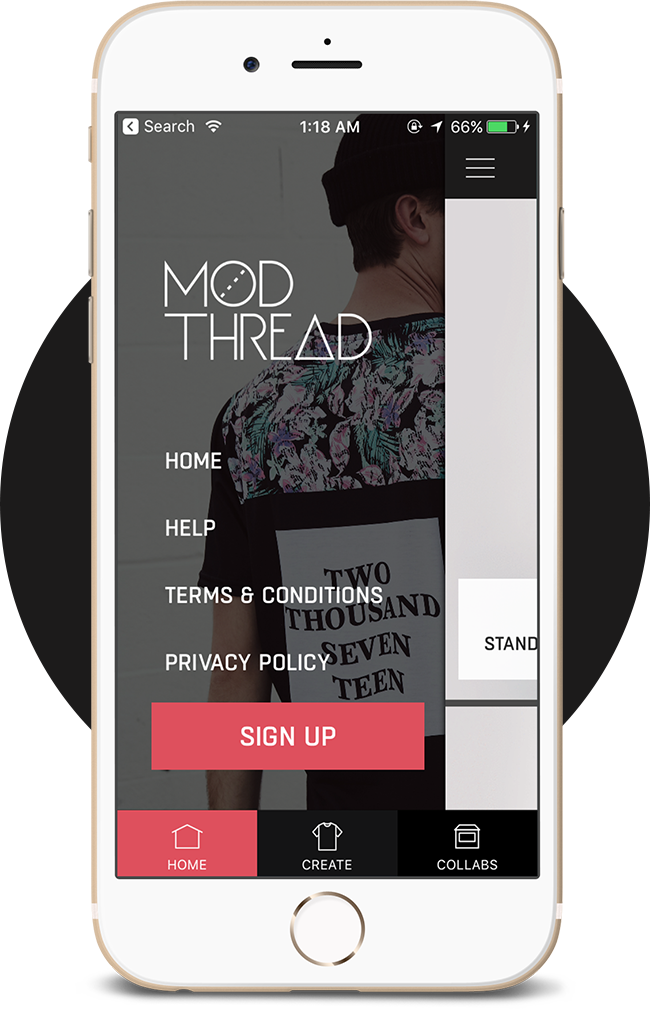 Collabs Screen
A unique collab with Ello, the artists network, featuring work from some of today's most exciting artists.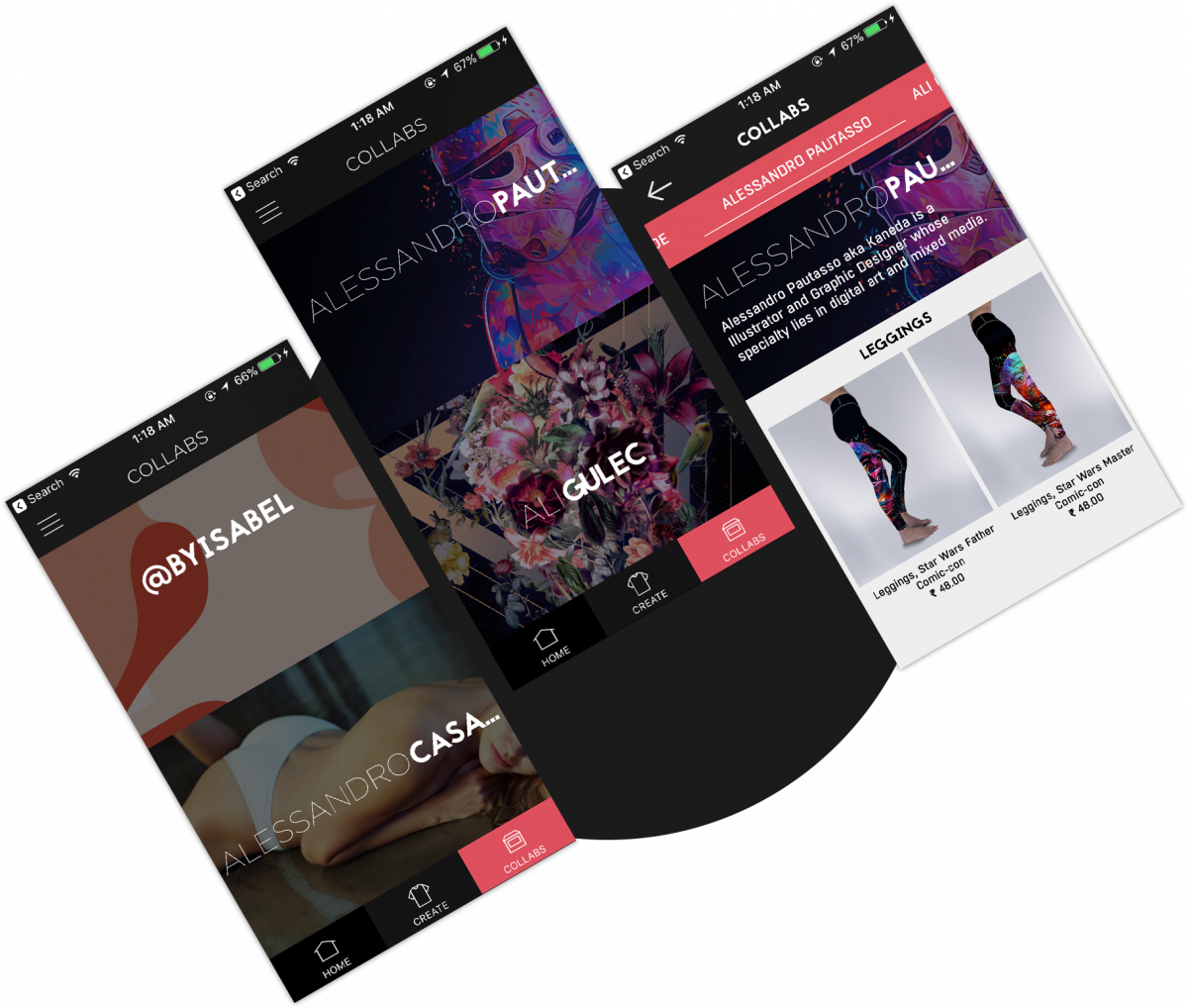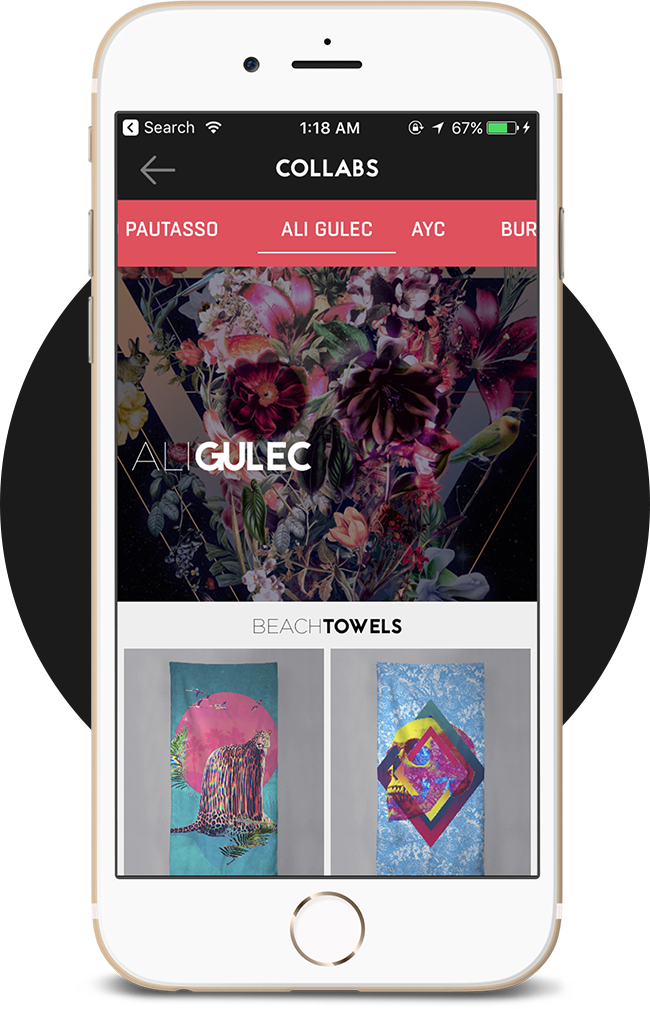 Ali Gulec Screen
Choose from vast variety of product collections from ByIsabel, Alessandro Casagrande, Alessandro Pautasso.
3 Easy steps to create your dream design
1. Create your very own custom designed apparel simply by taking a picture using your phone or pulling content from Instagram.
2. Whether it's floral or camo you're looking for, Mod Thread provides a host of fashionable patterns and effects to enhance your image and ensure that your finished product looks fresh and stylish.
3. Your custom product is made in California and shipped to you in under a week's time. So stop wearing everyone else and launch your own brand today. What will you create?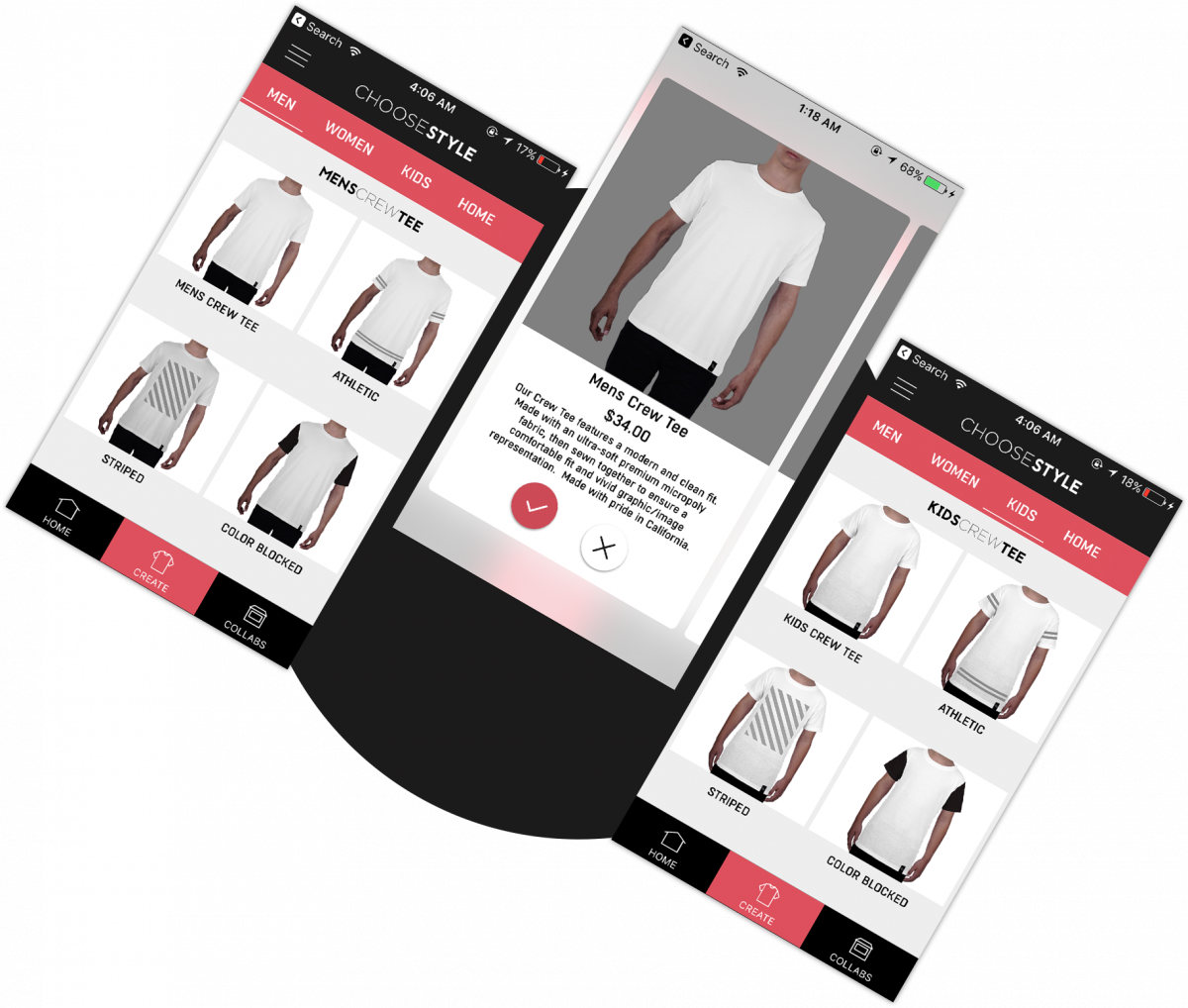 Other Screens
Help FAQ gives instructions about the app and other questions which will help the user to use the app. Terms and conditions will instruct user to get aware about rules and conditions. The privacy policy will allow the user to read the application usage policy.