Transform Your Business with Custom Enterprise Software Solutions
Empower your organization with custom enterprise software solutions that drive efficiency, productivity, and growth. Our team of expert developers at SoluLab specializes in delivering high-quality custom software development services that align with your unique business needs. From automating processes to enhancing collaboration and improving customer experiences, our solutions are designed to help you stay ahead in the competitive market. Contact us now and unlock the full potential of enterprise software for your business success.
Engagement Models
Our comprehensive blockchain in supply chain services encompasses front-end to back-end and smart contract development, all conveniently offered in one place. Our engagement solutions improve consumers' trade experiences by utilizing strong security measures.
Dedicated Development Team

Leveraging our team of skilled blockchain supply chain developers with expertise in cognitive technology, we are committed to delivering top-notch services and tailored blockchain solutions to our clients.

Team Extension

With our team extension model, we aim to support companies using blockchain in supply chain seeking to augment their teams with specific skill sets required for their projects. We facilitate the seamless integration of additional resources to enhance project outcomes.

Project-based Model

We embrace a project-based methodology and bring our blockchain in supply chain expertise to collaborate closely with customers, ensuring specialized client involvement and delivering exceptional results.
Our Enterprise Software Development Tech Stack
Partner with a Trusted Enterprise Software Development Company
Experience the power of reliable enterprise software development services tailored to your business goals. At SoluLab, we combine our expertise in cutting-edge technologies and industry best practices to deliver innovative solutions that optimize your operations and propel your business forward. Our team can assist you if you need application integration, legacy system modernization, or app portfolio consolidation. Connect with one of the best enterprise software solution companies today. Let's embark on a digital transformation journey together!
Why Choose SoluLab as an Enterprise Software Development Company?
The efficiency with which our development team works at SoluLab calls for work experience with them. Hire an enterprise app development company today to get work experience like never before.


Seamless client interactions




Our Enterprise Software Development Industries
As a leading enterprise software company, we cater to various sectors, offering tailored solutions that drive success.
Healthcare

There are numerous advantages of blockchain application development services in terms of improved record-keeping, transparency, and security. We provide the ideal solution for financial needs like anti-money laundering, client onboarding, or fraud protection.

FinTech

Empower financial institutions with our FinTech apps, simplifying daily operations. Benefit from quick payment processing, peer-to-peer lending solutions, and smart finance tools that revolutionize the way financial services are provided.

Travel & Hospitality

Elevate the traveler's experience with our software application development for the hospitality industry. Streamline operations, enhance guest services, and create seamless experiences that leave a lasting impression.

Logistics

Drive efficiency in the supply chain with our innovative tech-enabled applications. From streamlining logistics operations to delivering flawless customer support and optimizing warehouse management, our solutions empower logistics companies.

Manufacturing

Accelerate manufacturing processes and reduce costs with our digital apps tailored for the manufacturing industry. Experience improved efficiency, optimized workflows, and enhanced productivity in your manufacturing operations.

Retail & E-commerce

Transform the shopping experience and enhance business operations through our software applications designed specifically for the retail and e-commerce sector. Embrace automation, drive sales growth, and deliver exceptional customer experiences.

Startup

Fuel the success of your startup with our custom digital app development services. From concept to launch, we help startups streamline processes, optimize operations, and establish a strong foundation for growth.

Automotive

Revolutionize the automotive industry with connected mobile and web apps. Enable remote vehicle management, streamline manufacturing processes, and unlock new possibilities through digital innovation

Education

From e-learning platforms to student management systems, we revolutionize education delivery and streamline administrative processes, fostering a more efficient and engaging educational environment.
Our Enterprise Software Development Process
Evaluation

We comprehensively understand your objectives, challenges, and aspirations through meticulous evaluation. This allows us to chart a roadmap tailored to your needs, ensuring a solid foundation for success.

Exploration

Armed with your requirements, we embark on a data-driven exploration. Our team collects and analyzes the necessary data, applying advanced techniques to uncover hidden patterns, correlations, and insights relevant to your project.

Pilot Project

We introduce pilot projects to bridge the gap between your capabilities and the envisioned future. Next, we identify gaps and ensure seamless alignment between your business objectives and the capabilities of our solution.

Development and Deployment

Our experienced team of experts meticulously integrates the developed model with your existing applications. Rigorous testing procedures are employed to guarantee the accuracy and reliability of the custom software development project.
Client Testimonials
"I must say that SoluLab's technical knowledge and project management skills have amazed me. A must-have for any blockchain project. It's a big time saver when compared to the cost it would take to handle this manually."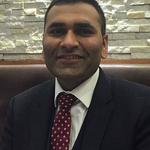 Adil Abbas
Founder, Igniter100
"They have continued to give exceptional service and support throughout the development and have always worked to satisfy our diverse demands as the project has advanced. SoluLab's White label real estate tokenization has revolutionized my investment opportunities. It's efficient, secure, and offers instant liquidity. Highly recommended!"

Scott Miller
Data Architect, Padgett Law Group
"I had heard a lot about SoluLab when it comes to the blockchain, but never thought they could do wonders while integrating real estate with blockchain. I am very impressed. We were able to reach out to hundreds of past customers and solicit reviews we certainly would not have gotten otherwise "

Shaily Srivastava
Co-founder and CEO, Acreage
Frequently Asked Questions
An enterprise application, also known as an enterprise software or business application, is a large-scale software system designed to support and streamline the operations of an entire organization or enterprise. It is typically used by businesses, government entities, and other large organizations to manage various aspects of their operations, including resource planning, customer relationship management, supply chain management, human resources, finance, and more.
Enterprise App Development Company is a company that provides custom enterprise software solutions that caters to the specific needs of the client along with the general industry requirements. The Enterprise application development company is also responsible for multiplying growth for their client by using technology as a catalyst to increase efficiency.
The types of enterprise software applications/systems include:
Enterprise Resource Planning (ERP) Systems
Customer Relationship Management (CRM) Systems
Supply Chain Management (SCM) Systems
Human Resources Management (HRM) Systems
Business Intelligence (BI) Systems
Enterprise Content Management (ECM) Systems
Enterprise Asset Management (EAM) Systems
Enterprise Performance Management (EPM) Systems
Enterprise Collaboration Systems
Enterprise Data Management Systems
The enterprise software development process involves the following steps:
Requirement Gathering: Understand the organization's needs and gather functional and technical requirements.
System Design: Create a high-level design, including architecture, components, and integration points.
Development: Write code and build the application based on the design specifications.
Deployment: Prepare the application for production and deploy it to the appropriate environment.
User Training: Provide training to end-users and administrators for effective usage.
Deployment and Maintenance: Monitor and maTesting: Perform testing at various levels to ensure the application works correctly and meets requirements. Intain the application, including bug fixes and updates.
There are multiple benefits of enterprise software solutions:
Streamlined processes and improved operational efficiency.
Increased productivity and time savings for employees.
Scalability to accommodate business growth and changing needs.
Integration capabilities with existing systems and third-party applications.
Robust data security measures to protect sensitive information.
Valuable business insights and analytics for informed decision-making.
Potential cost savings through automation and efficiency improvements.
The development cost that the enterprise software solution companies charge depend on several variables, including the application industry, the difficulty of the project, and the type of app you are requesting and the number of people involved in the project. So, let us have a meeting and we can give you a number there after knowing the details.
The top platforms used for enterprise software application development include:
Microsoft .NET
Java
Salesforce
SAP
Oracle
IBM
Mendix
OutSystems
Xamarin
Open-source platforms (such as PHP, Python, Ruby on Rails)
SoluLab is one of the top enterprise software company and has earned a reputation for being one of the most advanced performers in the field of enterprise software development. Our team is dedicated to take your business to the next level using the wonder of technology. So, when you go with us, you are not just choosing us, you are choosing knowledge, technology, experience and sheer passion!
SoluLab offers you years of industry experience coupled with high-level of knowledge and futuristic approach that make us the best people to work with. Our team is dedicated to take your business to the next level using the wonder of technology. So, when you go with us, you are not just choosing us, you are choosing knowledge, technology, experience and sheer passion!
We offer a range of enterprise software solutions, including:
Customer Relationship Management (CRM)
Enterprise Resource Planning (ERP)
Supply Chain Management (SCM)
Business Intelligence (BI) and Analytics
Project Management
Document Management
Collaboration and Communication tools
Our solutions are developed to optimize business processes, increase productivity, and assist decision-making within organizations. We provide customized software development services to meet the unique requirements of each client.