Cannabis delivery software – Effortless management of online ordering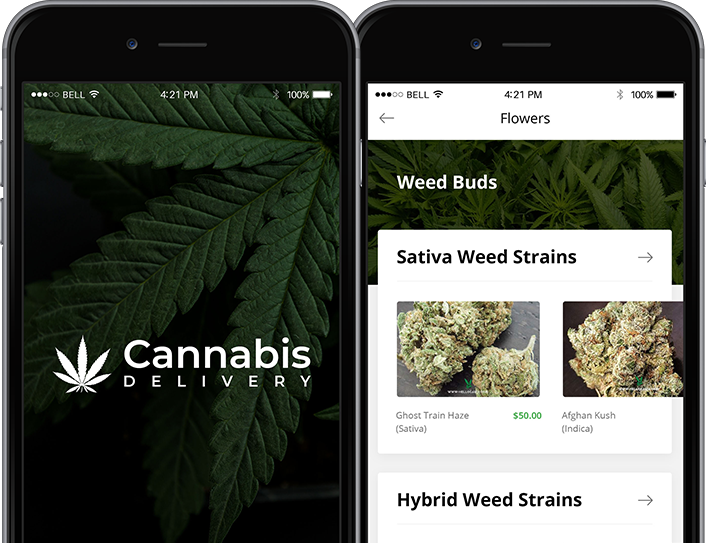 Cannabis industry always faces challenges due to legalization concerns. Despite legalization in some parts of US and Canada, it is still very tough for marijuana dispensaries and cannabis businesses to effortlessly run their operations. One of the important functions is to deliver cannabis on-demand.
At SoluLab, we developed cannabis delivery software platform that manages online ordering & delivery for medical and recreational marijuana dispensaries. It is a kind of Uber for Weeds which supplies cannabis on-demand, all over California.
The real challenge was to keep legalization aspects in mind. The cannabis is a business with great potential if your cannabis app design gets the finer aspects right. Further, we had to develop an app that does not promote the Consumption of Marijuana, because marijuana shall only be taken after consulting a doctor or Naturopathy Expert and only for Medicinal values. The cannabis delivery management software was designed keeping convenience, better shopping experience and speed elements that decide the success of marijuana dispensary business.
At SoluLab, we consider our responsibilities also extend beyond business. We took their existing website as a base to understand their business and product and decide how it'd be like Uber for weed delivery! We finally designed a solution to create a cannabis marketplace for Recreational and Medical Marijuana Dispensaries to boost their sales, boost their ROI and optimise their inventory levels. Some of its unique features are furnished below:
Easy ordering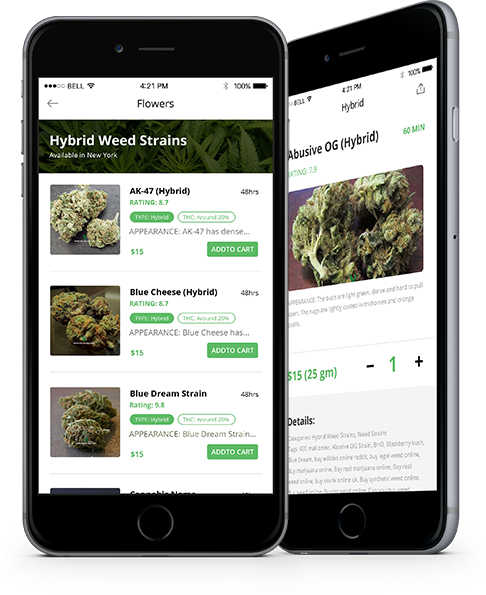 This spontaneous online weed delivery app design ensures ordering better, easier and faster that result in higher volumes and repeat business.
Category-wise Product Menu: Menu items of the products with high resolution images, pricing, options and more.
Product Details Page: All products are listed with due required information, expected delivery time and costs.
Place an Order: A user can enter PROMO code if applicable, prefer payment method, add comments, etc.
Track an Order: A user can know the real time status; where exactly the delivery van is, how long will it take and via which route it is reaching.
Rate Your Order: On delivery of ordered item, a user will get an option to rate his/her overall experience. This will improve efficiency of service provider as well as user-friendliness of cannabis app.
Secured payment integration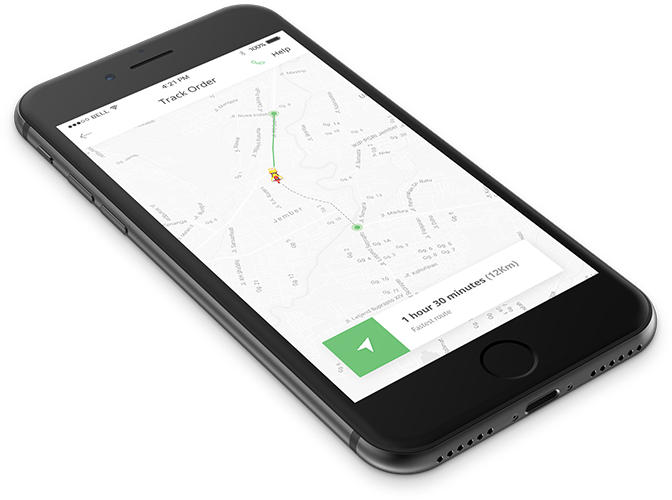 Our secured payment integrations for the cannabis delivery software lets client totally focus on their marketing and promotional efforts.
All stuff under one roof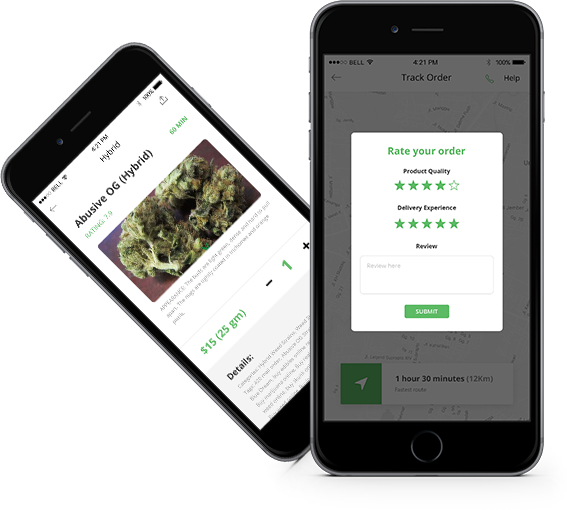 We built high-level customized software with our total solution approach – from driver apps and customer apps to the central admin app, and everything.
Technology Stack
Technology

Amazon EC2
Amazon S3 Content Management

Amazon DynamoDB

Amazon Load Balancing

PHP with Laravel Framework

Swift

Android Java

JMeter
100+ legal products
80 Californian drivers
55000 successful deliveries
Work speaks louder than words