Casting Workbook – The Ultimate Self-Tape App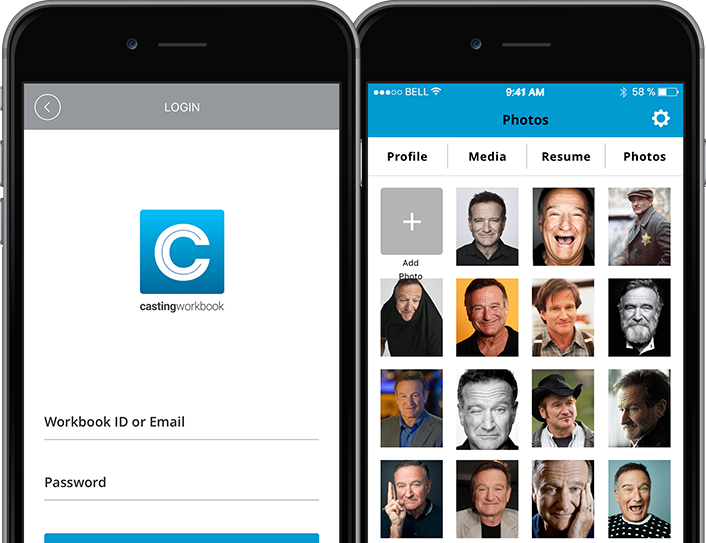 Casting of right talent is a tough job. While doing so, one needs to keep entire focus firmly on what is best for each individual, personally and professionally. SoluLab is proud to bag this project. Our expert team ensured successful completion despite end number of hitches involved.
The Ultimate Self-Tape App is a free app powered by Casting Workbook for their members only. The Ultimate Self-Tape App allows you to self-tape professionally, right from your mobile device. Send your self-tape auditions, along with your portfolio, directly to industry professionals all while looping in your agent.
When too many things have to be fitted in a single app – it is a challenge for developers in itself. This platform needed four criteria – Record, Upload, Bundle and Connect. Self-Tape professionally with ease.
Exciting features
We overcame every single challenge that popped during our design and development journey. Top of it, we added exciting features that made this app more beautiful and unique for all involved parties – Casting directors, Producers, Actors and Agents:
Resume Screen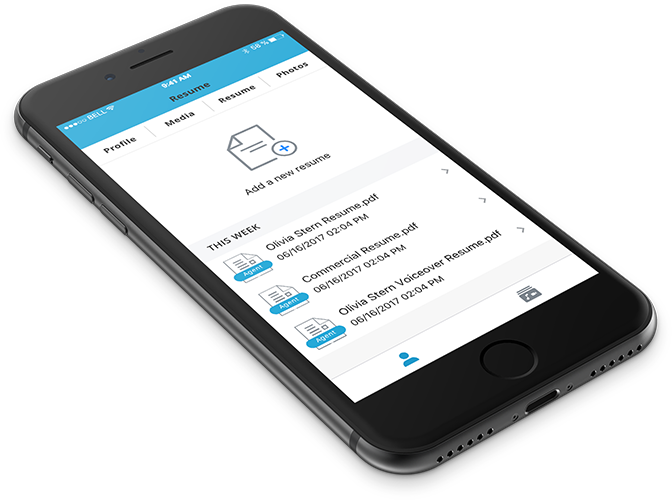 Get list of uploaded resumes by this week with upload a new resume option.
Profile Screen
Get all photos on a single screen representing in thumbnail with option to add / upload new one.
A Complete Approach to Self-Taping
Casting Workbook content is automatically integrated.
Notification alerts: tapping "Upload" instantly notifies your agent to forward to casting.
Edit and titling features give you control within the app.
Voice Over casting and recording included for voice actors.
Comments
Get notified on new comments posted by other users and view them anytime by tapping on comments section.
Tap into a massive network in just a few steps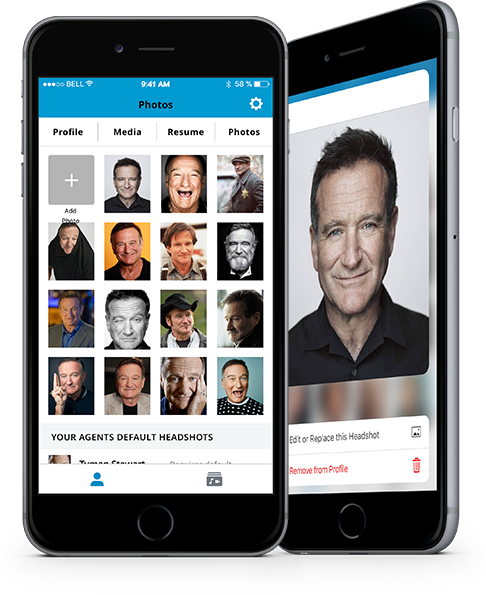 The Ultimate Self-Tape App is uniquely tied into one of North America's major casting services. It allows you to send your self-tape auditions, bundled with your portfolio, directly to industry professionals and automatically loops in your personal agent.
Record and send your auditions instantly from anywhere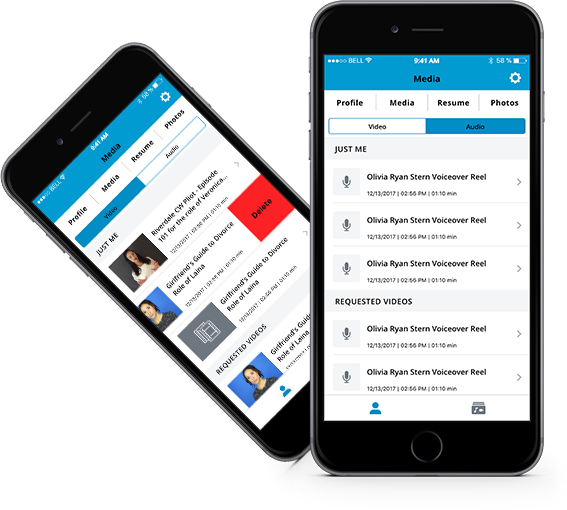 Receive audition information through your Actor Workbook
Agents can view breakdowns, maintain your roster, make submissions, and respond to audition requests
Casting Workbook's standards guarantee that your breakdowns will only be viewed by qualified industry professionals.
Technology Stack
Technology

Amazon EC2
Amazon S3 Content Management

Amazon DynamoDB

Amazon Load Balancing

PHP with Laravel Framework

Swift

Android Java

JMeter
Work speaks louder than words