USE COLOR
These are the Primary colors of the App. #ffffff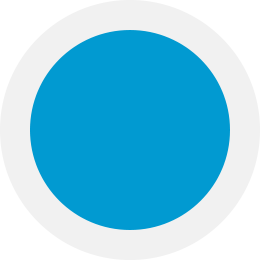 #f019ad1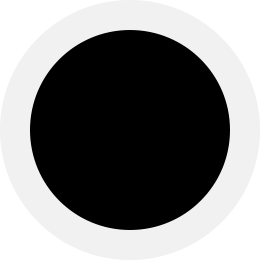 #000000
Lato Regular
A B C D E F G H I J K L M N O P Q R S T U V W X Y Z
1 2 3 4 5 6 7 8 9 0
Lato Bold
A B C D E F G H I J K L M N O P Q R S T U V W X Y Z
1 2 3 4 5 6 7 8 9 0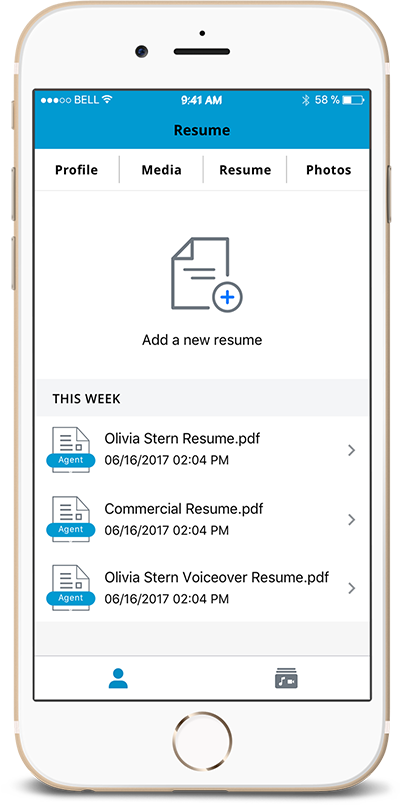 Resume Screen
Get list of uploaded resumes by this week with upload a new resume option.
Profile Screen
Get all photos on a single screen representing in thumbnail with option to add / upload new one.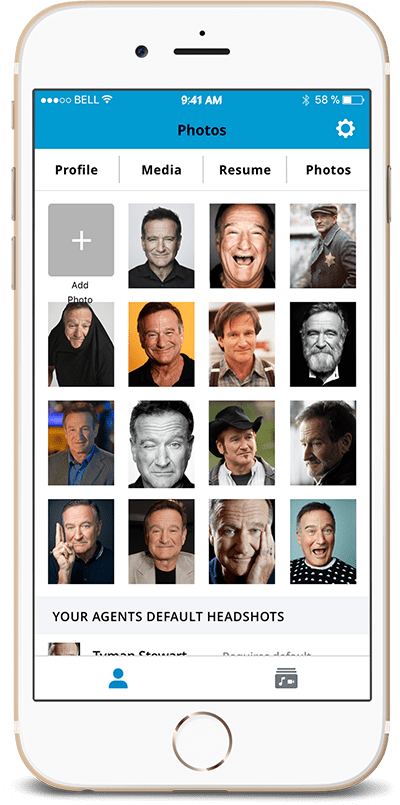 A Complete Approach to Self-Taping
Casting Workbook content is automatically integrated.

Notification alerts: tapping "Upload" instantly notifies your agent to forward to casting.
Edit and titling features give you control within the app.

Voice Over casting and recording included for voice actors.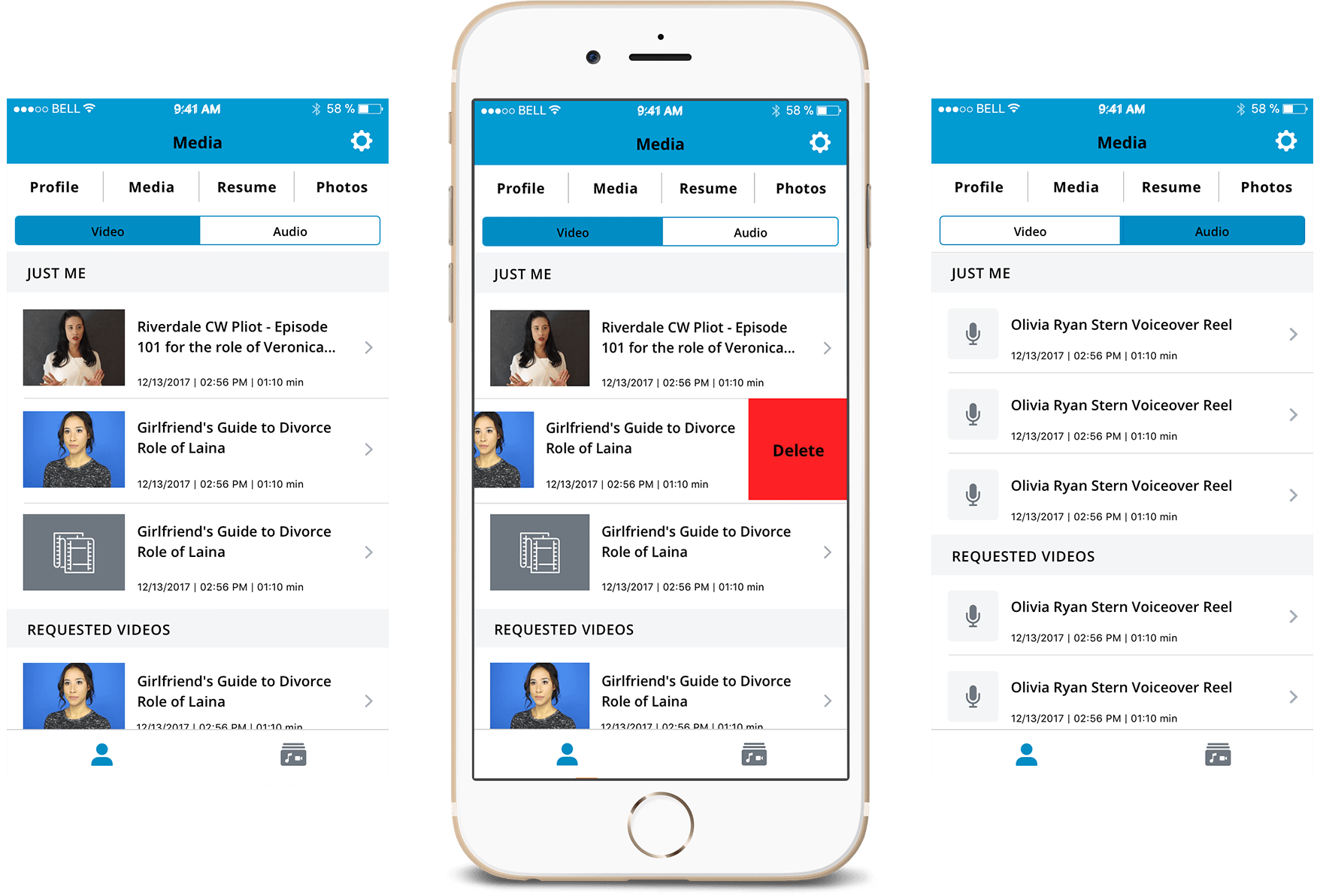 Comments and Report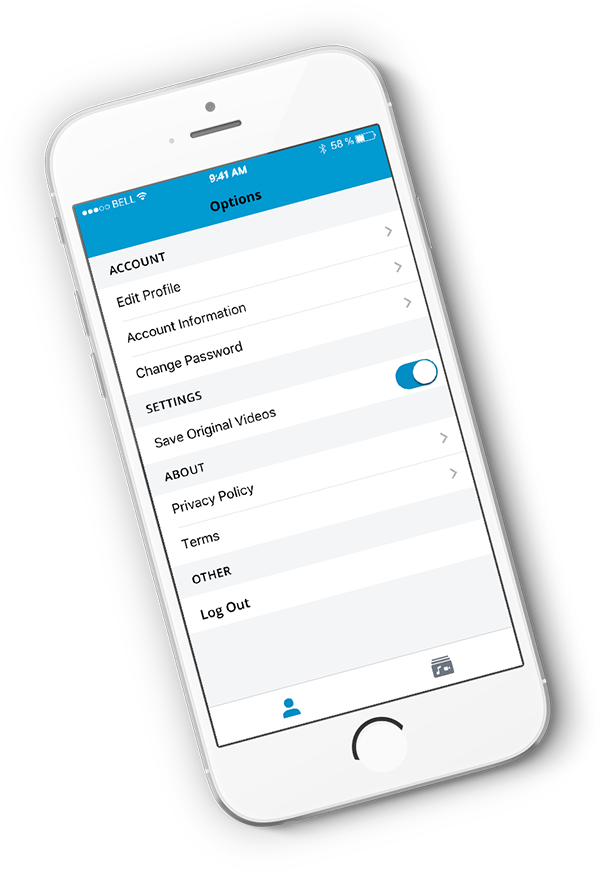 Comments
Get notified on new comments posted by other users and view them anytime by tapping on comments section.
Tap into a massive network in just a few steps
The Ultimate Self-Tape App is uniquely tied into one of North America's major casting services. It allows you to send your self-tape auditions, bundled with your portfolio, directly to industry professionals and automatically loops in your personal agent.
Record and send your auditions instantly from anywhere.