Our Machine Learning Development Services
Our Machine Learning Development Services offer a comprehensive range of solutions to meet your business needs. From data analysis to algorithm development, we specialize in creating customized Machine Learning solutions that drive business growth.
Predictive Modelling

The experts of SoluLab designed an AI-powered solution that can recognize possible future results based on historical data and probabilistic algorithms.

Big Data Analytics

We at SoluLab, find and decrypt patterns in large volumes of composite and raw data to reveal insights into your business.

Neural Network Development

SoluLab helps you design a system that can analyse large amounts of data with numerous variables to create an exceptionally adaptive application.

Computer Vision

The veterans of SoluLab can effortlessly design pattern recognition and image identification from the real world to generate meaningful information.

Business Intelligence

Our specialized Machine Learning professionals automate your company operations and assist you in making the best decisions by anticipating business risks.

Deep Learning

We at SoluLab build cognitive business technology frameworks by harnessing our expertise in deep learning. By using advanced deep learning, we deliver the best business solution.

Natural Language Processing

We at SoluLab can help you design text recognition, identification, and generation of texts from humans for your business solution.

Smart Chatbots

The proficient experts of SoluLab integrate chatbots beautifully with live chat software to smoothly automate communications. Be indistinguishable from the human.

Marketing Automation Solutions

We at SoluLab increase customer satisfaction and retention using marketing automation solutions. We help you lead in nurturing the process of your business.
Transform Your Business with Expert Machine Learning Development Services
Our experienced professionals can assist you in various ways, such as analyzing and modeling your data, predicting future trends, and processing natural language. Utilizing our customized machine learning development solutions allows you to gain valuable insights into your customers and market trends, streamline your operations, and make data-driven decisions that lead to better outcomes. So why wait? Contact us today to learn how we can help you elevate your business to new heights.
Our Machine Learning Projects
Our Machine Learning Projects showcase our expertise in developing innovative solutions using machine learning algorithms and techniques. From data analysis to model training and deployment, we have delivered successful machine learning projects that have helped businesses enhance their operations and achieve their goals.
Engagement Models
We offer flexible engagement models to meet your unique needs and requirements. Whether you need a dedicated development team, team extension, or project-based model, we have the right solution.
Dedicated Development Team

Our specialized machine learning development team is designed to allocate a group of proficient experts who will solely focus on your project. By working closely with your organization, this team will act as an extension of your in-house team and deliver a tailored machine-learning development solution. You will have complete authority over the team's makeup, and they will be dedicated exclusively to your project, ensuring optimal concentration and productivity.

Team Extension

With our team extension model, you can supplement your current team with our proficient professionals who have ample experience in machine learning development. We can provide the necessary assistance if you require expertise in particular areas or need to expand your team's size. Our team members work with your in-house team, adhering to your project requirements and processes to guarantee smooth integration and productive collaboration.

Project-based Model

Our machine learning app development model is perfect if you have a specific project with well-defined requirements and timelines. We collaborate closely with you to understand your project goals, scope, and timeline and provide a comprehensive solution to deliver your project on time and within budget. Our project-based model offers flexibility and agility, ensuring that your project progresses smoothly and is completed successfully.
Our Machine Learning Technology Stack
Build Intelligent Apps with Machine Learning App Development
Services
Our machine learning app development services can help you create intelligent and customized applications that leverage the power of AI and data analysis. Our team of experienced developers specializes in developing apps that can learn from user interactions and make predictions based on historical data. Whether you're looking to build a chatbot, recommendation engine, or predictive analytics tool, we can help bring your ideas to life. Contact us today to learn more about how our machine-learning app development services can benefit your business.
Why Choose SoluLab as Machine Learning Development Company?
For SoluLab, comprehending a client's needs is the only reasonable approach to successful Machine Learning solutions. Thus, we practice what we preach and deliver what we promise. We always promise to deliver unparalleled results regardless of your project's complexity. For the first 15 days, SoluLab offers premium services like a free trial. During this time, your team has the opportunity to observe SoluLab's planning process, execution style, and proactive communication technique.

Ultra-modern technologies



Uncompromised service quality


Profound subject knowledge


Our Machine Learning Development Industries
As a machine learning development company, we have expertise in implementing cutting-edge technologies to transform various industries. Here are nine industries where our services can be applied.
Healthcare

We can develop predictive models to diagnose diseases, detect abnormalities, and create personalized treatment plans. .

E-commerce

Our machine learning algorithms can analyze customer behavior, predict demand, and optimize pricing strategies.

Finance

We can build fraud detection models, develop credit scoring systems, and create predictive models for investment decisions.

Manufacturing

Our machine learning solutions can improve production efficiency, predict maintenance needs, and optimize supply chain management.

Retail

We can create personalized recommendations, optimize inventory management, and analyze customer sentiment.

Marketing

Our algorithms can help optimize marketing campaigns, analyze customer behavior, and create targeted advertising.

Education

We can develop adaptive learning platforms, create personalized learning paths, and analyze student performance.

Transportation

Our machine learning solutions can optimize route planning, predict maintenance needs, and analyze traffic patterns.

Agriculture

We can develop crop yield prediction models, analyze weather patterns, and create precision agriculture solutions.
Our execution Process
Discovery Workshop

Here, we understand your business, goals, pain points and priorities. These multiple brainstorming sessions help us to map out the existing workflows and your future goals.

Strategy and Solution Design

At this stage, once we gather your requirements in a whiteboard session, we begin designing, prototyping, and user testing your platform or product.

Development

Programming and coding based on the designs approved by you takes place in this stage. Our development lifecycle consists of 3-stages: Alpha phase, Beta phase and Release phase.

Testing and QA

We continue our data-derived validation process, carry out in-depth QA testing, for each release of your product or platform to ensure that the final product, that is ready for the market.

Launch and Maintenance

Here, your product or platform goes LIVE. On your approval, our devs publish your product in live environments. We exclusively take care of cloud and on-premise hosting.

Support and Customer Service

To ensure continuous improvement, we perform ongoing product and platform maintenance and optimization, deploy market strategies, and provide real/fix support.
Client Testimonials
"Sound technical knowledge. Proactive communication. Proper understanding of the project. Great commitment. Thank you, SoluLab, for all the tech support."

Founder & CEO, Detect.ai
"In my opinion, what makes SoluLab different is its thorough understanding of what the client wants. Excellent work. Timely delivery. Definitely an excellent choice for your next business project."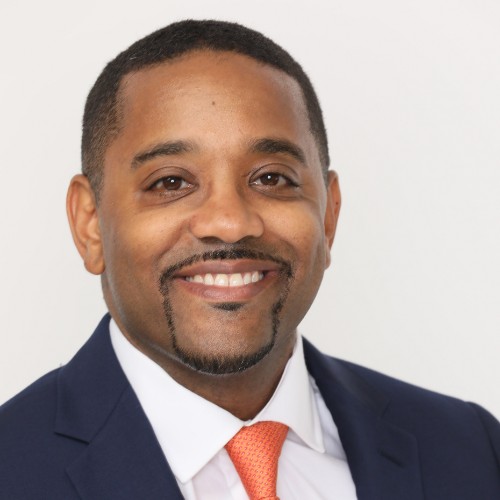 Rahsan Boykin
Founder, Tusartem
"The crew of SoluLab analyzed and resolved the intricacies of our project and integrated it with the Machine Learning effortlessly. The overall experience was excellent."

Daniel Lukich
Co-Founder & CEO, ICO Sportverse
Frequently Asked Questions
Machine learning development is the process of creating software that can learn from data, make predictions or decisions, and improve over time. It involves building algorithms and models that can analyze and interpret complex data sets, identify patterns, and make predictions or recommendations based on the data.
The advantages of machine learning include: Improved accuracy and efficiency in decision-making, Faster processing and analysis of large data sets, Increased automation and productivity, Ability to identify patterns and insights that may not be visible to humans, Improved customer experience through personalized recommendations and predictions, Reduced risk and fraud detection in various industries.
Among much noise in the market, SoluLab has become one of the best Machine learning development companies. SoluLab is a highly skilled company with extensive experience in building AI-powered applications. They have a proven track record of delivering innovative and customized solutions, following a well-defined and streamlined development process. They offer a wide range of machine learning services, catering to diverse client needs with tailored solutions.
To implement machine learning solutions in your business, you must first identify the problem you want to solve or the opportunity you want to pursue. Then, you will need to collect and analyze the relevant data and build a model that can make predictions or recommendations based on the data. You can work with a machine learning development company or hire in-house data scientists and developers to help implement the solution.
The cost of developing machine learning solutions can vary widely depending on the project's complexity, the amount of data involved, and the expertise of the developers. A simple project may cost a few thousand dollars, while a more complex project may cost hundreds of thousands of dollars or more.
As a machine learning development company, we utilize various technologies depending on the project, including programming languages such as Python, R, and Java, and machine learning frameworks such as TensorFlow, PyTorch, and Scikit-learn.
The development time for a machine learning app can vary widely depending on the project's complexity and the development team's size. A simple app may take a few weeks to develop, while a more complex app may take several months or more. Working with an experienced company like SoluLab can shorten the development time and lead to more favorable outcomes.
The steps of the machine learning development process typically include: Problem identification and data collection, Data preprocessing and cleaning, Model selection and training, Model testing and evaluation, and Model deployment and monitoring.
SoluLab's team of experienced data scientists and developers can provide custom machine-learning solutions tailored to your business requirements. We also follow strict quality assurance procedures to ensure that the solutions delivered are accurate and reliable. We offer cost-effective solutions without compromising on quality and strive to deliver projects within the agreed-upon timeframe. These potential benefits may make SoluLab a strong contender for your machine learning development project.