Our DeFi Exchange Development Services
DeFi Exchange Consulting Service

Our DeFi exchange consulting services aim to enable businesses to make the best use of the distributed ledger technology and enjoy its full benefits.

Development of DeFi Exchanges

SoluLab specializes in DeFi exchange development to ensure building a fast, secure, and scalable DeFi exchange with all required features as well as functionalities.

P2P Smart Contract Creation

We develop peer-to-peer or P2P smart contracts that enable trading without the involvement of any intermediaries, thereby ensuring greater transparency and speed of the DeFi exchange.

DeFi Exchange Integration

Our dedicated DeFi exchange integration services are aimed at the proper integration of distributed ledger technology into existing business processes to leverage its benefits in the appropriate way.

Building P2P Exchange Solution

SoluLab's DeFi exchange platform development solutions offer end-users an extremely flexible, highly secure, and interactive environment for hassle-free trading.

DeFi Exchange Maintenance

Our DeFi exchange development services offer maintenance and support solutions to ensure the smooth running of the DeFi exchanges without any kind of problems or interruptions.
Our DeFi Exchange Development Technology Stack Stack
Why Choose SoluLab as a DeFi Exchange Development Company?
SoluLab is a premier DeFi exchange development company that caters to the exact needs and requirements of various businesses in different industry verticals. Our team of experienced and expert DeFi developers is able to handle complex projects in an effortless manner.

7+ years of market experience


Organized development process


Proficient team of DeFi experts

Continuous client support

Completely transparent process

Competitive pricing structure
Client Testimonials
"SoluLab is a great company to work with, and I am amazed at their organized work process. I am also quite impressed with their overall services and complete transparency in their dealings. Great work! "

Chris Mills
Co-founder & CEO, NFTY Token
"The entire team of SoluLab deserves a big round of applause for their superior quality work. Their work, working process, strategies, and dedication towards work are commendable. Highly recommended!"

Sebastian Aviles
Founder, Cloud 9 Blockchain
"SoluLab follows an organized work process, and they have a very good management team who gets work done on time. I am overwhelmed to see SoluLab's dedication to work, which enables them to produce the intended results."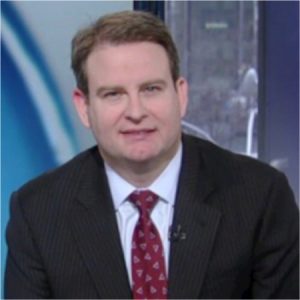 Darren WolfBerg
Founder,
DLCC
Featured as Top Blockchain Development Company

Latest Blogs
Adarsh Kamble
Discover the leading custom software development companies of 2023. From innovative solutions to impeccable execution, find your perfect tech partner today.
Adarsh Kamble
Discover the leading blockchain technology companies of 2023. Explore innovative solutions, cutting-edge advancements, and industry pioneers in this dynamic field.
Adarsh Kamble
Discover the leading digital transformation companies in 2023. Stay ahead with cutting-edge solutions from industry experts. Transform your business today!
Tell Us About Your Project