Our DeFi Exchange Development Services
At SoluLab, we offer comprehensive DeFi exchange development services that cater to the ever-growing demands of the decentralized finance landscape. As a leading decentralized finance company, we understand the immense potential and benefits of decentralized finance. Partner with SoluLab to unlock the full potential of decentralized finance development and revolutionize how users engage with digital assets.
DeFi Exchange Consulting Service

Our blockchain specialists will guide you through DeFi protocols, smart contract development, liquidity integration, and security audits to build a robust and compliant DeFi exchange platform. Embrace the future of finance with our cutting-edge solutions.

Development of DeFi Exchanges

Empower Your DeFi Exchange with SoluLab's End-to-End Development services. Collaborate with our skilled blockchain developers to create secure, scalable, and feature-rich DeFi platforms, tapping into the rapidly evolving world of decentralized finance.

P2P Smart Contract Creation

We develop peer-to-peer or P2P smart contracts that enable trading without the involvement of any intermediaries, thereby ensuring greater transparency and speed of the DeFi exchange.

DeFi Exchange Integration

Our dedicated DeFi exchange integration services are aimed at the proper integration of distributed ledger technology into existing business processes to leverage its benefits in the appropriate way.

Building P2P Exchange Solution

SoluLab's DeFi exchange platform development solutions offer end-users an extremely flexible, highly secure, and interactive environment for hassle-free trading.

DeFi Exchange Maintenance

Our DeFi exchange development services offer maintenance and support solutions to ensure the smooth running of the DeFi exchanges without any kind of problems or interruptions.
Empower Your Business with a Custom-Built Decentralized Finance Platform
Elevate your business to new heights by partnering with SoluLab, the industry-leading DeFi exchange development company. Our team of experts will collaborate closely with you to understand your specific business needs and objectives and deliver a tailored DeFi crypto exchange that aligns perfectly with your vision. Tap into the potential of decentralized finance, gain a competitive edge, and redefine the way you engage with digital assets. Contact us now to embark on your transformative journey toward financial innovation and achieve unparalleled success in the dynamic world of decentralized finance.
Our DeFi Exchange Development Projects
At SoluLab, we have successfully executed numerous DeFi exchange development projects that have propelled our clients to the forefront of the crypto DeFi industry. With our expert team of developers and blockchain specialists at our DeFi exchange platform, we offer tailor-made solutions that cater to the unique requirements of each project.
Our DeFi Exchange Development Technology Stack
Revolutionize the Way You Trade with a Cutting-Edge DeFi Exchange
Unleash the power of decentralized finance with SoluLab's exceptional DeFi exchange development services. Step into the future of trading and harness the potential of blockchain technology, smart contracts, and seamless user experiences. Our expert team will work tirelessly to create a state-of-the-art DeFi crypto exchange that not only ensures secure and transparent transactions but also empowers users with innovative features like staking, yield farming, and governance using DeFi tokens. Transform your vision into reality, be at the forefront of the decentralized finance revolution, and seize limitless opportunities in the ever-evolving world of digital assets. Get in touch with us today and let's redefine the way you trade.
Why Choose SoluLab as a DeFi Exchange Development Company?
SoluLab is a premier DeFi exchange development company that caters to the exact needs and requirements of various businesses in different industry verticals. Our team of experienced and expert DeFi developers is able to handle complex projects in an effortless manner.

7+ years of market experience


Organized development process


Proficient team of DeFi experts

Continuous client support

Completely transparent process

Competitive pricing structure
Industries We Serve
At SoluLab, we provide cutting-edge DeFi services that cater to various industries, enabling them to leverage the power of decentralized finance. Our expertise in building robust DeFi platforms and innovative DeFi dApps allows us to serve a wide range of industries, including:
Banking and Finance

Transform traditional financial systems with decentralized banking solutions powered by DeFi.

E-commerce

Integrate secure and transparent payment options into e-commerce platforms through DeFi protocols.

Real Estate

Enable fractional ownership and streamline property transactions using decentralized finance.

Supply Chain

Enhance transparency and efficiency in supply chain management with DeFi-powered solutions.

Healthcare

Facilitate secure patient data management and streamline healthcare transactions using a DeFi platform.

Insurance

Implement DeFi smart contract development insurance policies and claims management systems for improved efficiency.

Gaming

Integrate decentralized finance mechanisms into gaming ecosystems, allowing for seamless in-game transactions and ownership.

Education

Revolutionize the education industry with DeFi apps, enabling secure and transparent transactions and streamlined administrative processes.

Tokenization:

Unlock liquidity and fractional ownership opportunities by tokenizing assets such as art, collectibles, and intellectual property.
Our DeFi Exchange Development Process
At SoluLab, we follow a streamlined DeFi exchange development process. From requirements gathering to deployment and ongoing support, we ensure a collaborative approach to deliver a high-quality and user-centric decentralized finance solution.
Requirements Gathering

We conduct in-depth discussions to understand your specific needs and goals for the DeFi exchange development project.

Design and Wireframing

Our team creates intuitive UI/UX designs and wireframes that ensure a seamless and user-friendly experience.

Smart Contract Development

We develop smart contracts that power the core functionality and security of the DeFi exchange platform.

Integration and Testing

Rigorous integration and testing processes ensure smooth functionality and identify any potential vulnerabilities.

Deployment and Launch

We deploy the DeFi exchange platform on the desired blockchain network and assist with a successful launch.

Ongoing Support and Maintenance

We provide ongoing technical support and maintenance services to ensure the smooth operation of the DeFi exchange platform.
Benefits of DeFi Exchange Development Services in the Financial Industry
In today's fast-paced financial landscape, SoluLab's DeFi exchange development services offer a myriad of benefits. From enhancing liquidity and transparency to enabling seamless peer-to-peer transactions, our solutions empower the financial world. Experience reduced costs, increased efficiency, and improved security as you embrace the future of decentralized finance.
Enhanced Liquidity

DeFi exchange development services provide access to a global pool of liquidity, enabling efficient trading and market participation without intermediaries.

Transparency and Security

DeFi platforms ensure transparency through immutability and auditable smart contracts, while robust security measures protect user assets from hacks and fraudulent activities.

Financial Inclusion

DeFi opens doors for individuals who are unbanked or underbanked, providing access to financial services, loans, and investments without traditional barriers.

Automation and Efficiency

DeFi smart contract development automates complex financial processes, reducing manual intervention and streamlining transactions, settlements, and compliance procedures.

Global Accessibility

DeFi exchange operates 24/7, allowing users worldwide to trade digital assets without geographic limitations, fostering a global and inclusive financial ecosystem.

Innovation and Customizability

DeFi exchange development services offer flexibility to customize platforms with innovative features like yield farming, staking, and decentralized governance, driving continuous financial innovation.
Client Testimonials
"SoluLab is a great company to work with, and I am amazed at their organized work process. I am also quite impressed with their overall services and complete transparency in their dealings. Great work! "

Chris Mills
Co-founder & CEO, NFTY Token
"The entire team of SoluLab deserves a big round of applause for their superior quality work. Their work, working process, strategies, and dedication towards work are commendable. Highly recommended!"

Sebastian Aviles
Founder, Cloud 9 Blockchain
"SoluLab follows an organized work process, and they have a very good management team who gets work done on time. I am overwhelmed to see SoluLab's dedication to work, which enables them to produce the intended results."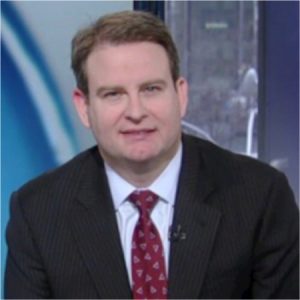 Darren WolfBerg
Founder,
DLCC
Frequently Asked Questions
DeFi, or Decentralized Finance, refers to a system of financial applications and platforms built on blockchain technology that eliminates intermediaries and enables direct peer-to-peer transactions. It is gaining popularity in the financial industry due to its potential to provide greater financial inclusivity, transparency, security, and efficiency. DeFi allows individuals to access various financial services without traditional barriers and empowers them to have greater control over their assets and investments.
A DeFi exchange is a decentralized platform that enables users to trade digital assets directly with each other, without the need for intermediaries. Unlike traditional centralized exchanges, DeFi exchanges operate on blockchain technology, utilizing smart contracts to execute trades, manage funds, and maintain transparency. DeFi exchanges offer greater security, control over assets, and global accessibility while eliminating issues such as central points of failure and custodial risks associated with centralized exchanges.
Choose SoluLab for DeFi exchange development services because we are a trusted and experienced provider in the industry. Our expert team combines technical prowess with in-depth knowledge of decentralized finance to deliver tailored solutions that prioritize security, scalability, and user experience. With our commitment to excellence, we ensure that your DeFi exchange stands out in the market and drives your business success.
A successful DeFi exchange platform should have the following key features: decentralized architecture, high-security measures, a wide range of supported tokens, efficient liquidity pools, low fees, a user-friendly interface, robust smart contract functionality, interoperability with other DeFi protocols, and active community engagement. These features contribute to a secure, transparent, and efficient decentralized finance ecosystem for users.
Here is the list of all tools and technologies SoluLab uses for DeFi exchange development.
PROGRAMMING LANGUAGES
Solidity
JavaScript
Python
C++
Go
BLOCKCHAIN
Ethereum
Hyperledger
R3 Corda
Ripple
Quorum
IOTA
FRAMEWORK
Truffle
Hardhat
Ganache
Geth
DATABASES
MongoDB
PostgreSQL
MySQL
Oracle DB
WALLETS
MetaMask
Trust Wallet
MyEtherWallet
Ledger Wallet
Trezor Wallet
CLOUD
Amazon Web Services (AWS)
Microsoft Azure
Google Cloud Platform (GCP)
IBM Cloud
Oracle Cloud
The development timeline for a DeFi exchange platform with SoluLab can vary depending on various factors, including the complexity of the project, desired features, and customization requirements. Generally, developing a DeFi exchange platform can take several months, considering the design, development, testing, and deployment phases.
Building a decentralized finance (DeFi) platform offers several advantages. It enables direct peer-to-peer transactions, eliminating intermediaries and reducing costs. DeFi platforms provide financial services to individuals globally, including the unbanked. They offer transparency, as transactions are recorded on a public blockchain. DeFi also promotes financial inclusivity, accessibility, and innovation by enabling anyone to participate in the ecosystem and create new decentralized applications.
SoluLab offers several different DeFi exchange development services such as DeFi Exchange Consulting Service, Development of DeFi Exchanges, P2P Smart Contract Creation, DeFi Exchange Integration, Building P2P Exchange Solutions, and DeFi Exchange Maintenance.
At SoluLab, we follow a streamlined DeFi exchange development process. From requirements gathering, design and wireframing, smart contract development, integration and testing, deployment and launch to ongoing support and maintenance, we ensure a collaborative approach to deliver a high-quality and user-centric decentralized finance solution.