Our Custom Software Development Services
We acknowledge the service we deliver should give you the bandwidth to concentrate on your market expansion and consumer footprint.
Application Development

We offer end-to-end application development services, which include designing, prototyping, construction, and relocating to new web architecture. We build applications that facilitate a seamless customer experience, hybrid customer experiences, multi-channel interactions, data churning, predictive analytics, report generation, & data segmentation.

Cloud Services

Our specialists assist you in building scalable and trustworthy cloud applications. Our cloud-native applications are for all prominent cloud platforms, such as AWS, Microsoft Azure, or Google Cloud Platform. We help you design, deploy, implement, operate, and secure all your applications on the cloud.

API Integration

Our custom software developers & IT system integration services ensure continuous availability, scalability, and reliability. The services cover the entire business and IT ecosystem to connect different systems for seamless execution and dependability

UX/UI Design

Any thriving UI/UX experience begins with skilful front-end development. We deliver UI/UX designs that are reflexive, engaging, and orderly.

EDI Services

We deliver comprehensively managed EDI services to assist businesses in integrating with trading partners, streamline operations, and automate EDI. Our reliable team of experienced specialists allows us to improve response time, and customer support increases integration agility and productivity.

Test Automation

Our experts are qualified to address the shortcomings and rectify them before it disrupts things. No matter if you need support identifying issues in your software, mobile products, or games, we're on it.

Desktop Application Development

Maximize your ROI, improve customer experience, thereby making your business growth much faster with our desktop application development services. Whether it is a custom app, cross platform app development or e-network configuration management we do it all for you.

SaaS Application Development

Make your concept a profitable SaaS app with our SaaS specialists who will help map out the best SaaS technology, methods, and schedule to transform your concept into a solution. Moreover, with our SaaS support and maintenance services help you scale service offerings, guard against cyber risks, integrate APIs, and more.

Digital Transformation

We embrace technology that improves client experience while delivering digital transformation services. Tech-savvy companies that improve consumer interactions with technology have higher gross margins and long-term profits.
Unique Custom Software Solution for Your Unique Business
As a leading custom software development company, we understand that every business has unique challenges and requirements. That's why we take pride in creating bespoke solutions specific to your business's needs. Our team of experienced developers and designers works closely with you to gain a deep understanding of your business and identify areas where technology can be leveraged to drive growth and efficiency. Whether you are looking for a new website, a mobile app, or a complex enterprise solution, we have the expertise to deliver a custom solution that sets your business apart. Contact us today to learn how we can help you create a unique and impactful solution for your business.
Our Custom Software Development Projects
We specialize in developing a wide range of software applications including web and mobile apps, enterprise software, and specialized software to automate business processes. Using modern technologies and agile development methodologies, we deliver scalable, reliable, and easy-to-maintain software solutions that provide long-term value and growth potential for your business.
Engagement Models
We offer various custom software development services, from front-end to back-end development, to deliver custom software solutions for your business. With experienced custom software developers and a focus on meeting clients' unique needs, we prioritize delivering high-quality solutions.
Dedicated Development Team

To provide clients with high-quality services and custom software development services, our developers leverage their expertise in different technology, programming languages, and development tools to create efficient, secure, and scalable custom software. They also collaborate closely with clients to understand their specific needs and ensure that the end product meets all their requirements.

Team Extension

Our team extension model is designed to provide clients with the required skill sets to expand their teams and accomplish their project goals in custom software development. As a leading custom software development company, we offer a range of services to cater to client's specific needs and help them achieve their desired outcomes with our skilled developers.

Project-based Model

Our company utilizes a project-based approach and has software development expertise to facilitate customer collaboration and specialized involvement in client projects. We specialize in custom software development services, and we have the necessary expertise as custom software developers to provide our clients with high-quality solutions.
Looking for a Reliable Partner for Custom Software Development Services?
At SoluLab, we specialize in custom software development services that can assist your business in achieving its goals. With years of experience, we are well-equipped to provide unparalleled solutions tailored to meet your unique needs. Our team of developers possesses the expertise, knowledge, and experience to deliver customizable solutions that can effectively drive the growth of your business.
Why Choose SoluLab as a Custom Software
Development Company?
SoluLab is a trusted, reputed, and reliable custom software development company catering to different industries. We develop solutions that effectively gain long-term goodwill and easily convert investors into investment partners.

Trained and certified experts

7+ years of professional experience
Business-specific solutions

State of the art infrastructure

360 degree holistic approach

Completely transparent process


Key Benefits of Custom Software Development
Custom software development offers personalized solutions. Choosing a professional custom software development company can ensure businesses can benefit from these advantages.
Personalized Solutions

Custom software development offers tailored solutions designed to meet a business's specific needs. This ensures that the software addresses the unique challenges faced by the organization, leading to more efficient and effective workflows. With customized software, businesses can optimize their operations and increase their bottom line.

Flexibility

Unlike off-the-shelf software, custom software development can be modified and updated according to the changing needs of the business. This allows the organization to stay agile and adapt to evolving business requirements. Custom software can be designed to integrate with existing systems, ensuring businesses can make the most of their technology investments.

Increased Efficiency

Custom software development services can automate manual processes and streamline workflows, reducing the time and effort required to perform tasks. This translates to increased productivity and efficiency within the organization.

Improved Security

Custom software development ensures that security measures are built into the software from the ground up, providing a higher level of protection against cyber threats and data breaches. With custom software, businesses can be confident that their sensitive data is protected from unauthorized access and other security risks.

Competitive Advantage

Custom software can offer unique features and functionalities that set the organization apart from its competitors. This can improve customer satisfaction and help the business gain a competitive edge in the marketplace. With custom software, businesses can offer a superior customer experience and differentiate themselves from their competitors.

Cost-Effectiveness

While custom software development can require a larger upfront investment, it can be more cost-effective in the long run as it eliminates the need for ongoing licensing fees and can result in significant cost savings through process automation and increased efficiency.
Our Custom Software Development Industries
Our team of expert developers specializes in custom software development, delivering specific solutions that meets your business needs in different Industries
E-Commerce

Our custom e-commerce software development services can help your business create user-friendly websites, efficient order management systems, and secure payment gateways.

Education

Our custom education software development can help schools, colleges, and universities create robust learning management systems, student information systems, and online course delivery platforms.

Human Resources

Our custom HR software development can help your business manage employee data, streamline recruitment processes, and automate payroll and benefits management.

Hospitality

Our custom hospitality software development can help hotels, resorts, and restaurants create customer management systems, booking engines, and food and beverage management systems.

Travel

Our custom travel software development can help travel agencies, tour operators, and airlines create booking engines, itinerary management systems, and customer relationship management systems.

Media and Entertainment

Our custom media and entertainment software development can help businesses create content management systems, video and audio streaming platforms, and mobile apps.

Energy and Utilities Software Development

Our custom energy and utilities software development can help your business manage their energy usage, track production, and monitor equipment performance.

Legal

Our custom legal software development can help law firms manage their cases, automate document management, and improve billing and accounting processes.

Construction

Our custom construction software development can help your business manage their projects, automate bidding and estimation, and track equipment usage and maintenance.
Our Custom Software Development Process
We evaluate your project needs and offer a proposal to fulfil your requirements by designating a reliable team of developers and designers to work on your project. Hire a custom software developer today to integrate hind-end technologies into existing projects to make them more versatile and secure.
Discovery/Analysis

We help you ascertain the feasibility of your vision before you engage in full-scale development. Once authorised, we develop solutions to comprehend your business, goals, and priorities with a visual schematic to form a delivery timeline.

Designing and Strategizing

We offer comprehensive services in executing your app's content. Our designers curate intricate 3D models based on photos and illustrations. At the same time, UI/UX experts prepare the layout of the augmenting data to make it display conveniently on any device.

Testing and QA

Following the completion of each segment, we run a parallel stream of operations with testing on the staging domain and testnet, respectively.

Deployment & Maintenance

Our experts use agile action to deliver quickly, collaborate often, and continually enhance the solution. During the development process, we obey the best industry practices and work with various technologies and platforms. As we always look forward to steady and long-term cooperation, we continuously update your app's content and help your app grow with your business.
Client Testimonials
"Employees at SoluLab are specialists in their domains. Our project was a success thanks to their diligence and commitment! Looking for future opportunities to collaborate."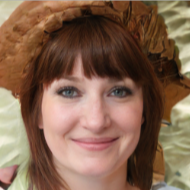 Adorjan Giotto
"I would mention SoluLab is a highly proficient company proffering top-notch service. I am thoroughly pleased with the assistance I received, and I would recommend SoluLab to all my acquaintances. Keep up the good work! "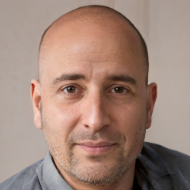 Lillian Alzbeta
"My experience working with SoluLab was wonderful. The impressive team, skilled veterans, and constant understanding thrust were great. I suggest everyone use SoluLab as their go-to custom software development company. "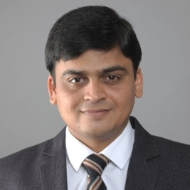 Nilesh Panchal
Frequently Asked Questions
Custom software development refers to the process of creating custom-made software solutions specifically designed to meet the unique needs and requirements of a business or organization. Unlike off-the-shelf software, custom software is built from scratch and can be fully customized to address specific challenges and optimize workflows.
Choosing the right custom software development company requires careful consideration. Start by assessing their expertise and experience in the industry, checking their portfolio of past projects, and reviewing client testimonials. It's also important to evaluate their communication and collaboration skills, as well as their ability to understand and align with your business goals.
Custom software development offers several advantages. Firstly, it provides a custom solution designed specifically for your business needs, ensuring that it aligns perfectly with your processes and requirements. Custom software is also highly scalable, meaning it can grow and adapt alongside your business. Additionally, it offers better integration with existing systems, enhances productivity and efficiency, and provides a competitive edge by offering unique functionalities not available in off-the-shelf solutions.
When it comes to software development, SoluLab is undoubtedly one of the best companies in the industry. Their proven track record, transparent communication, timely delivery, ongoing support, and maintenance make them the perfect choice for custom software development.
The cost of building custom software can vary significantly depending on various factors, such as the complexity of the project, the size of the development team, the technology stack involved, the desired features and functionalities, and the timeline for completion. It's best to discuss your specific requirements with us to get accurate cost estimates. We can analyze your needs and provide you with a detailed proposal outlining the scope of work and the associated costs.
At SoluLab, we offer various custom software development services to cater to diverse business needs. Our services include web application development, mobile app development (iOS and Android), blockchain development, AI and machine learning solutions, IoT integration, enterprise software development, and more. We have expertise in multiple technologies and frameworks, ensuring we can create custom solutions based on your specific requirements.
The time it takes to build custom software depends on the complexity and scope of the project. Simple software solutions can be developed within a few weeks or months, while more complex projects may take several months or even a year to complete. Factors such as the size of the development team, the availability of resources, the clarity of project requirements, and the level of customization required can influence the development timeline. It's best to consult with us to get a more accurate estimate based on your project specifics.
At SoluLab, we follow a systematic and iterative custom software development process. Our process typically involves the following stages: requirement gathering and analysis, design and prototyping, development, testing, deployment, and ongoing maintenance and support. We emphasize clear communication and collaboration with our clients throughout the process, ensuring t