Deals En Route – A platform that helps users save money through awesome deals on everything near them and based on their likeness!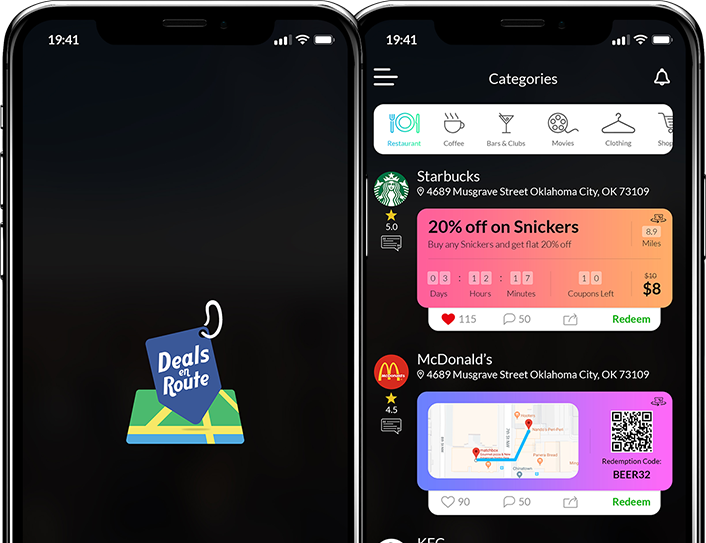 Deal En Route – this solution is built for lifestyle industry targeting the audience of USA. SoluLab is glad to present an app for all the avid shoppers and enthusiasts roamers around the USA. Deals en Route will provide you the best deals for restaurants, movies, salons and spas, and many other categories.
You can browse through a vast number of deals near you. You can click on any deals and all details on the deal will be shown. We are creating a more efficient relationship between you- the student, parent, teacher, long-time resident- and businesses in your college town by offering targeted, customized and time-sensitive deals powered by geo-location.
Since this iOS app is about the different deals in different stores across the USA; the biggest challenge was to provide an accurate search option. Our client strictly wanted us to develop a search option in such a way that it provides the location and offer (deal) as per the categories defined by the admin. So, we had to not only develop an accurate search bar but also had to keep the places as well as offers and categories in mind.
Deals en Route helps you save money through awesome deals on everything near you and based on your likeness! Restaurants, Lunch/Dinner, Buffets, Spas and Salons, Bars, pharmacy, nightlife, hotel and the list is endless – you name it and Deals en Route has the best deals & discounts on it.
Activity Feed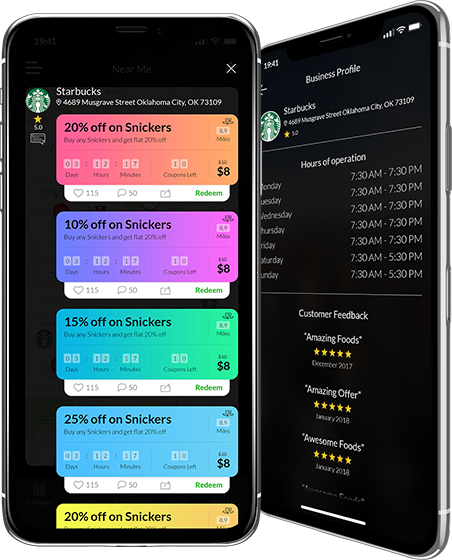 Checkout the deals your friends are sharing with you and their friends with like and comment features.
Profile Screen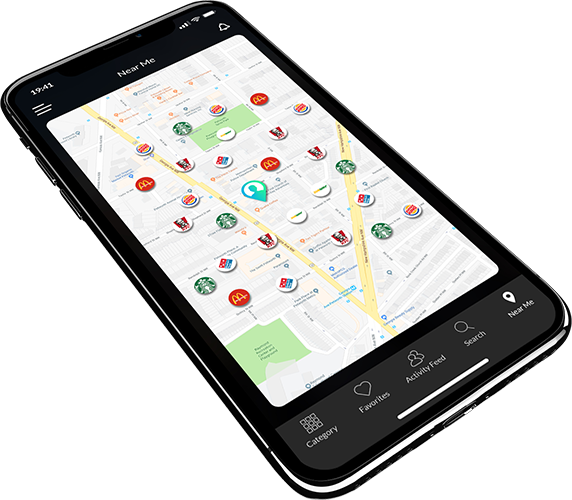 Checkout the user profile details with option to edit and update anytime. A list of redeemed coupons used by the user for each restaurant.
Main Screens
With the exciting deals for Restaurants, movies, spas and salons Deals En Route is in a way a unique application to use. Just tap on any deals you prefer and get the best out of it with the coolest form you ever imagined.
Other Screens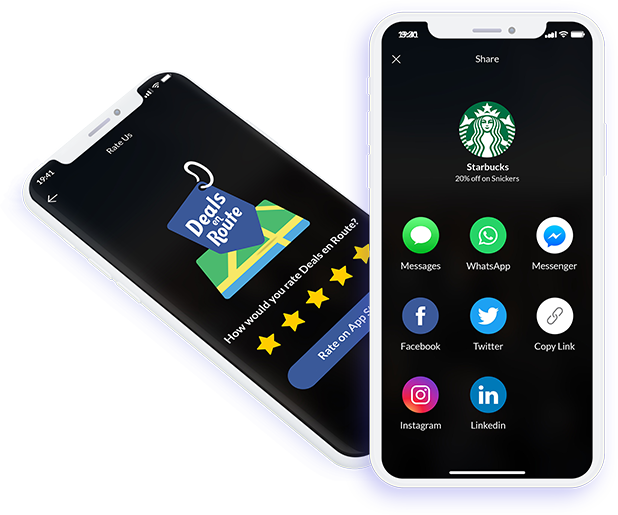 Get notified with in-app notifications for new deals shared by friends with you. Share the deal on different social platforms. Contact the App admin with subject and message. In addition, User can Request an admin to bring the deals en route on selected cities and rate the deals en route on App store with rate us option.
Technology Stack
Technology

Swift

XCode

Swifty

Alamofire
Work speaks louder than words