Our DeFi Staking Platform Development Services
DeFi Staking Platform Consultation

SoluLab employs the greatest DeFi staking experts in the market to bring a company concept to life, which they execute while keeping business objectives in mind.

DeFi Staking Platform Development

Our DeFi professionals often translate creative concepts into cutting-edge technological competence for products. Our solutions are designed to be highly secure and multi-chain capable.

DeFi Staking Platform Design

Our knowledgeable staff assists our customers in laying the groundwork for the staking platform using appropriate DeFi protocols and blockchain technology.

DeFi Staking Platform Marketing

Our marketing ninjas help our clients reach out to prospective consumers, and the campaign increases lead conversion into users.

DeFi Staking Platform Transparency and Protection

The primary goal of two-factor authentication is to support and secure the Defi platform. Transparency is provided to Defi Staking Platform users to ensure a fraud-free eco-system.

DeFi Staking Platform Maintenance and Upgrade

DeFi is still in its early stages, but our specialists are monitoring the sector and improving the platform's capabilities to support it.
Our DeFi Staking Platform Development Technology Stack
Why Choose SoluLab as DeFi Staking Platform Development Company?
The efficiency with which our development team works at SoluLab calls for work experience with them. Hire the best DeFi Staking Platform development company today to get work experience like never before.


Hassle-free client interactions


Timely delivery of projects
OUR DEFI STAKING PLATFORM DEVELOPMENT PROCESS
Discovery Workshop

Here, we gather requirements, brainstorm ideas, and develop the solutions to understand your business, goals, and priorities with a visual schematic to form a delivery timeline.

Designing and Strategizing

We start by strategizing, designing, prototyping, and testing your platform or product with users.

dapp Development

This stage involves 3-phase which are the Alpha, Beta, and Release phases. Here we mainly focus on programming your approved designs.

Testing and QA

Following the completion of each feature, we conduct a parallel stream of operations with testing on the staging environment and testnet, respectively. Because there is zero tolerance for potential faults and defects, the blockchain component is 100% covered by automated testing.

Release and Deployment

At this stage, with your approval, our experts will let your product be in live environments. With that done, we exclusively look after cloud and on-premise hosting.

Maintenance and Customer Service

We maintain and optimize your product and give real/fix support to ensure continuous improvement.
Clients' testimonial
"SoluLab is a great company to work with, and I am amazed at their organized work process. I am also quite impressed with their overall services and complete transparency in their dealings. Great work! "

Chris Mills
Co-founder & CEO, NFTY Token
"SoluLab is the most dependable platform for connecting you with the most dedicated and dependable subject matter experts."

Sebastian Aviles
Founder, Cloud 9 Blockchain
"We enjoyed working with SoluLab. Their team is committed, focused, and results-oriented. "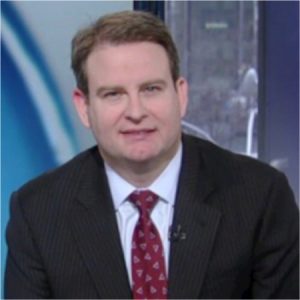 Darren WolfBerg
Founder,
DLCC
Featured as Top Blockchain Development Company

Latest Blogs
Ritam Chattopadhyay
Fintech or financial technology refers to the new and advanced technology that aims to bring about an improvement by automating the delivery as well as the use of financial services.
Ritam Chattopadhyay
Since the last bear market, blockchain technology and cryptocurrencies have regained their crown as one [...]
Tell Us About Your Project