Our Healthcare Software Development Company Services
Telehealth/ mHealth

We build end-to-end telemedicine software to allocate clinical resources effectively, robust data encryption, and real-time patient engagement. Thus you can engage with customers efficiently and let patients avail of on-the-go consultations and contactless treatment.

IoT enabled healthcare

Solulab helps you combine the power of analytics, automation, and intelligence to spark transformation & establish cross-device connectivity across the medical ecosystem and enable data exchange. We develop IoT-based healthcare to help professionals deliver proactive care.

AR/MR/XR/VR healthcare software

We can help healthcare professionals streamline their work by devising a 3D model of the patient's anatomy on the body to perform surgeries with higher levels of precision and efficiency.

Custom healthcare software development

Our team designs, implements, and sustains top-tier custom healthcare software to navigate the future of the healthcare industry. Our healthcare software creators preserve medical software development norms to create vital medical solutions.

Medical software integration

Our team concocts complex healthcare software ecosystems combining medical apps, EHR/EMR systems, internal software, and third-party application services. We develop EMR/EHR software that permits medics to procure clinical productivity.

Healthcare software support

Our experts reinforce and strengthen healthcare software by ensuring strong safety, regulation adherence, usability, and elevated execution. Also, we rejuvenate legacy solutions by emigrating them to further platforms and executing cutting-edge features. Solulab proposes highly professional healthcare software engineers for outsourcing. We provide several IT outsourcing prototypes, including product development, dedicated teams, and team augmentation.
Hi-tech for Inventive Medical Software
AR/VR/MR

Authorising/utilising the XR (extended reality) technologies, we create immersive healthcare apps for more useful patient meetings and progressive medical schooling.

Internet of Medical Things

We build intricate software ecosystems and networks of connected medical devices for remote patient monitoring, inventory management, and tracking.

Real-time communication

Our creators authorise healthcare solutions with telehealth and mHealth elements to expand access to medical care, improve patient-provider communication, and reduce medical care costs.

Big data

We help supervision providers manage, supply, and examine patient health data from diverse sources to improve decision-making and patient results.

Artificial intelligence

Our company devises AI-operated healthcare solutions for numerous prospects, from premature sign detection to precise disease diagnosis, patient flow optimization, and more.

Blockchain

Solulab enables healthcare professionals & organisations worldwide to securely reserve and share health information by leveraging the power of blockchain technology.
Our Healthcare Software Development Projects
Blockchain for Clinical Trials

Cryptography clinical setups are where the patient's data is transferred via a "store-and-forward technology" or online real-time clinical monitoring.SoluLab has successfully built a blockchain-based solution that improves clinical research quality and reliability. Hence, we created a prototype that utilises distinct blockchain elements in addressing authentication, confidentiality, sovereignty, and ease of data sharing.

IoT in Healthcare

We help develop this smart health monitoring app, Tether, for continuous glucose monitoring (CGM) of diabetics. The principal aim of this app is to help people with diabetes via IoT technology. Collecting this daily health-related data allows for better preventative care, spotting and eradicating problems before they develop into a chronic diseases. The team of SoluLab ensured that every customer who uses this app has a sense of security while operating this app.

Blockchain for EMR

The current State of EHR demands technology like blockchain to bring in needed changes for seamless patient information access to ensure better-informed decisions. Our blockchain-based solutions devised in Blockchain for Healthcare, specifically for EHR, ascertained a system for stabilising and securing the data. The platform we built can emphasise & verify that medical records are unmodified and complete. As for authorization, groups seeking to exchange medical records and other health data can refer to the blockchain. The patient can give access to their EHR to other users and revoke access anytime by setting up a time-limited gateway, thereby enhancing data security.
Why Choose SoluLab as a Healthcare Software Development Company?
SoluLab is a trusted, reputed, and reliable healthcare software development company catering to different industries. We develop solutions that effectively gain long-term goodwill and easily convert investors into investment partners.

Trained and certified experts

7+ years of professional experience
Business-specific solutions

State of the art infrastructure

360 degree holistic approach

Completely transparent process


Our Healthcare Software Development Process
Information-Guided Ruling

We help healthcare givers leverage the power of AI and Big Data to comprehend their data and use it for decision-making. Healthcare providers can make quick decisions to enhance patient supervision and medical workflow with data analytics.

Computerised Clinical Workflows

We utilise advancing technologies to help healthcare companies automate different assignments, including cleverer billing, adaptive staffing and improved patient care with real-time data.

Remote Patient Tracking

We allow healthcare providers to track patients' healthcare data, reducing admission rates and monitoring more patients simultaneously.

Designing and Strategizing

We offer comprehensive services in executing your app's content. Our designers curate intricate 3D models based on photos and illustrations. At the same time, UI/UX experts prepare the layout of the augmenting data to make it display conveniently on any device.

Testing and QA

Following the completion of each segment, we run a parallel stream of operations with testing on the staging domain and testnet, respectively.

Deployment & Maintenance

Our experts use agile action to deliver quickly, collaborate often, and continually enhance the solution. During the development process, we obey the best industry practices and work with various technologies and platforms. As we always look forward to steady and long-term cooperation, we continuously update your app's content and help your app grow with your business.
Client Testimonials
"SoluLab is certainly one of the industry leaders in software development. I was stunned by the expertise of the team and their in-depth knowledge of the entire process. "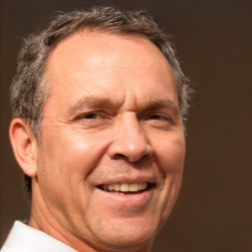 Shale Miles
"SoluLab is an excellent healthcare development company taking care of the client's requirements in the best possible manner without presenting a single opportunity to complain. I was pleased with the overall work and assistance received from the team. "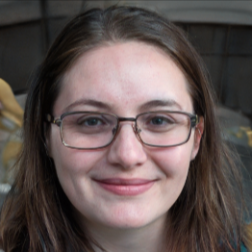 Márcia Lucas
Latest Blogs
Kajol Wadhwani
Learn all about Ethereum and smart contracts and how they revolutionize transactions with decentralization.
Kajol Wadhwani
Explore AI's impact on Visual Quality Control, uncover trends and benefits, and see how SoluLab innovates for superior quality assurance.
Kajol Wadhwani
Explore NFTs' impact on social media, uncovering benefits, integration, and opportunities for creators and users in this digital revolution.
Tell Us About Your Project