Quality Assurance and Testing Services
We provide a full range of Quality Assurance and Testing services to ensure that the blockchain, mobile and web solutions meet the highest standards. Our testing services ensures that your application is glitch free and set the benchmark of quality through world class QA.
Why prefer Quality Assurance and Testing Services?
Each project is unique in terms of functionality and intended audience. We provide excellent testing and quality assurance services that are adapted to your company's requirements. When it comes to blockchain app testing, mobile app testing, or any other type of software testing, we are an experienced and highly recognized team. Being a leader in blockchain development technology, we are aware that adopting blockchain has its own set of difficulties, such as integration issues with legacy systems or privacy and security concerns. Testing blockchain applications and infrastructure consequently become crucial for business. We provide thorough and three-dimensional product audits, covering code quality, solution functionality, usability, performance, and security, whether we're talking about software, websites, or mobile apps. At SoluLab, we believe in carrying out a series of tests as early in the development lifecycle as possible, to minimize the number of defects that could be caught in the app's lifecycle later on when the impact on a business can be detrimental.
Quality Assurance and Testing Services we provide
As a QA and Testing Services company with experience, We offer excellent services and great high-end functionality with control.
How we leverage Quality Assurance and Testing services to ensure glitch-free applications with a competitive advantage?
We just don't find bugs and file error reports. Our QA engineers dig beneath the surface, identify patterns and uncover trends to get at the source of issues, be it manual or automated testing.
We are pro in manual testing with several approaches depending upon needs. We can execute test cases and are also proficient at structured exploratory testing techniques

With the best test automation tools and frameworks we provide our clients high quality services, including automation software testing, mobile test automation, QA automation & more

Integration testing in the Blockchain ecosystem is very critical due to the technical and functional diversity of applications and environments. We evaluate the compliance of a system or component with specified functional requirements

We validate the network setup, identify relevant scenarios and build extensive use cases and checklists, executes them, and analyzes the output after studying the ecosystem with engineering teams

Our usability testing ensures that the product is handy and easy-to-use for your target audience with user-friendly UI, engaging UX , encompasses key functions and provides for positive user experience

We never fail to ensure that new code doesn't cause bugs with previously released software/ application, so that users get new features and you avoid doing costly re-work

We not only reveal stress,scalability, load or reliability glitches but also ensure stable work of your product that meets user requirements and keep your application / software running

Our expert QA engineers validate the efficacy of security measures, simulate security attacks to find vulnerabilities and perform continuous monitoring to keep data and resources protected from possible intruders

Test for compatibility with various combinations of servers, operating systems, network environments, browsers, database, hardware & other customer applications

To test the blockchain Infrastructure we verify if the end-to-end Blockchain core network and its various components are operating as expected

Over and above, we also perform data migration testing, system testing, compliance testing, cross platform testing, user acceptance testing and test automations
The key attributes can help you to end the debate as to why we are the best fit for your project
Our Technologies and Tools
Innovation is the new invention, Handle your projects with the latest technologies and expert developers. Create as you want with industry-level developing tools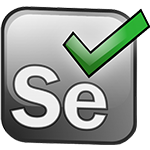 Selenium WebDriver
Web automation framework that allows you to execute your tests against different browsers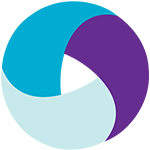 Appium
Open source test automation framework for use with native, hybrid and mobile web apps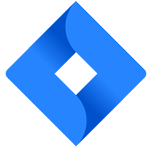 Atlassian JIRA
Issue tracking product that allows bug tracking and agile project management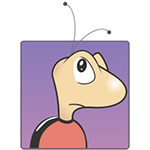 Bugzilla
Web-based general-purpose bugtracker and testing tool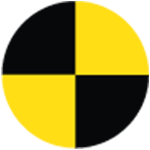 TestLink
Web-based test management system that facilitates software quality assurance
Apache JMeter
Open-source software used as a load testing tool for analyzing and measuring the performance
Ethereum Tester
Tool suite for testing ethereum applications by creating an account on GitHub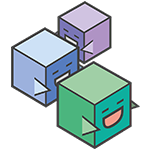 Hyperledger Composer
Open development toolset and framework to make developing blockchain applications easier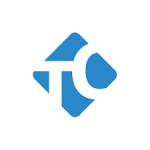 Test Complete
Automated UI testing tool to create, maintain, and execute functional tests
Work speaks louder than words
Casting Work Book

SoluLab

2021-03-31T11:59:50+05:30

Deals En Route

SoluLab

2020-02-27T07:53:40+05:30

Hello Layover

SoluLab

2020-02-27T07:55:29+05:30
What our client says

Based on what I've seen from our beta tests, the site is quite stable.

They manifested our concepts and were quite responsive.

They're very agile and able to use the technology you need to solve the problem, not the other way around.
Our recent posts
Neeraj Raisinghani
Discover NFTs in gaming: unlock the power of blockchain for unique and valuable digital assets. Explore the transformative potential now!
Neeraj Raisinghani
NFTs redefine digital ownership and creative expression. Explore their workings and applications in gaming, art, and diverse industries.
Kajol Wadhwani
Learn all about Ethereum and smart contracts and how they revolutionize transactions with decentralization.