Education has always mattered as one of the most important industries. According to Moore's law, every new technology invention grows exponentially every two years. Thus as a result, education industry also has more opportunities to establish better connection between tutors and learners. With the ability to provide quick access to information, the teaching process has become more cost-effective through an eLearning app. Nowadays, cost to develop an elearning app is often a hot topic for mobile app development companies and clients. The competition between people today is higher due to increase in the opportunities and thus students look for ways to learn better globally. This has increased the need for eLearning app solutions.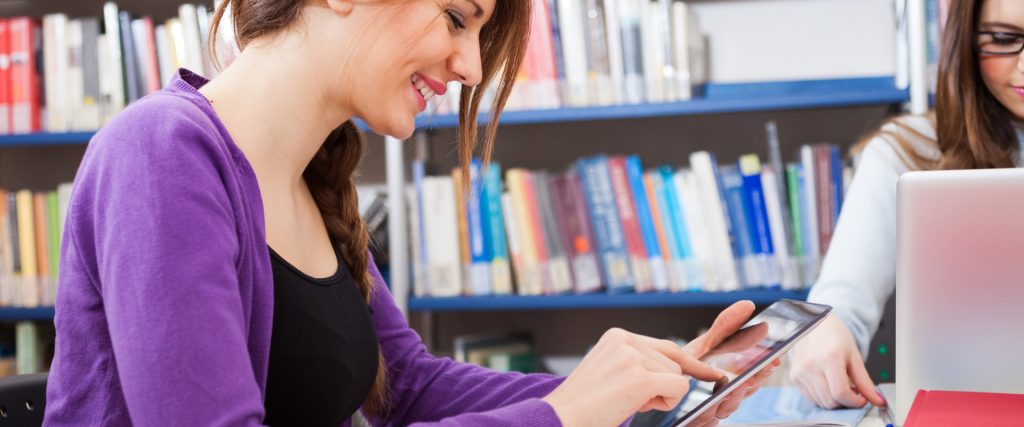 According to Statista, Education industry has been spending around USD 90 billion to develop the eLearning market globally. It is expected that by 2024, the expenditure would increase to more than USD 120 billion. Hence, the education industry is grabbing opportunities, globally, to provide education to everyone without any discrimination via the eLearning app. 
Developing An eLearning Mobile App
As per e-Front Learning, it takes about one week by a full-time employee to develop just one screen of a mobile application. This development includes planning, testing and deployment at every development stage of every single screen. Licensing a developer costs around USD 100. If you use an authorized tool for development, the cost increases to USD 1000. Developing an eLearning app approximately costs around USD 8000 to USD 50000. This article discusses about the cost  of eLearning iOS app development and cost of eLearning android app development. 
Features That Contribute To The eLearning Mobile App Development Cost 
Before getting into the important and external features, let us first see the basic features that make-up  the cost incurred in developing an eLearning app.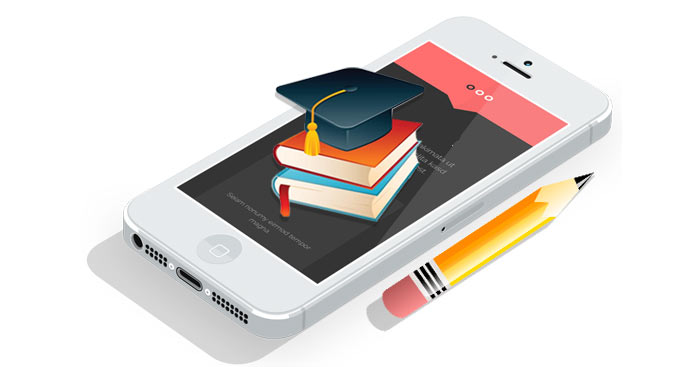 Basic eLearning App Features That Are A Must 
The student and the user/customer must be able to rate their tutorial program they have subscribed to. They must also be able to rate and review your eLearning app on play store /app store. This helps in cultivating customer loyalty from new users and existing customers. 
User Profile and Portfolio 
Users such as students, tutors, administration and parents should be able to create a profile for themselves with necessary demographic information. The profile creation should contain categories that differentiate existing and newly created profiles between tutors, students and parents.
Treating each user profile as an individual by differentiating profiles between students, tutors and parents is important. This is because it will help the convenient tracking of user data for better improvement of the eLearning app.   
Advanced Features That Add More Value 
Camera in-app accessibility 
Tutors should be able to connect with their students easily. Further, they should be able to access the assignments, projects and homework given  to them. Thus, students and tutors both should be able to use camera features through your eLearning app to take a photograph of the assignment for submission or doubts clarification. 
Parent connecting feature 
Develop a feature which tutors can use to connect with parents of their students. This will help tutors to stay informed of their pupil's progress and also provide feedback to parents about their kid's performance. Also, provide a possibility  for the parents to provide feedback to enhance and improve the tutor's teaching methodologies. 
External Additional Features That Increases The User-experience 
In-app chatting, messaging and calling 
Tutors, students and parents should be able to connect with each other without any time or day discrimination. For any query, doubt clarification and teaching, all users must be able to reach the necessary person through in-app voice calls, video conferences, text, etc. 
Add further value by developing multiple payment features that students and parents can use for subscribing to different learning packages.These payment options include, debit cards, credit cards, digital wallets, etc. To make it unique also develop payments through a Barcode  or QR code to make the payment process much quicker and simpler. 
Important Features To Be Developed According To Respective Panels 
| | | | |
| --- | --- | --- | --- |
| Student Panel | Tutor Panel | Parent Panel | Admin Panel |
| | | | |
| Making Resources Available offline  | Interaction & Chatting with Users | | |
Technologies To Be Used In eLearning App Development 
Amazon Web Services (AWS)
Use the cloud system to store, share and access educational data anytime, anywhere and anyplace. 
Virtual Reality (VR)
Use complex computational algorithm to develop a virtual educational environment 
Augmented Reality (AR) 
Use advanced computing programs and environment to develop an artificial graphical projection in the physical environment. 
Team Members Required To Develop An eLearning App 
Overview of Cost of Developing An eLearning App 
The following cost of developing eLearning app detail is based on our research and experience:
| | |
| --- | --- |
| | Cost |
| Developing for iOS app platform | USD 28k |
| Developing for Android app platform | USD 23k |
| Developing for Windows app platform | USD 18k |
| Hiring an app Developer | USD 107k per year |
In a nutshell:
Development of eLearning app depends upon the types of features and platform you develop for!
With technology innovation, the developmental tools used to develop eLearning apps and other apps differ from time to time. As a mobile app developer, choose the right technology stack. And, as an enterprise choose the right features that the developers should build for your eLearning app. Let us know what  kind of eLearning app are you going to build?