Starting from booking of cabs, ordering food, and even scheduling doctors / lawyers appointments, we use mobile apps. Our lives have become easier with just one click through smart devices and mobile applications. Nowadays, Banking app developers are grabbing opportunities through the field of mobile technology. Today, FinTech has moved to develop financial management app.
Such financial management apps bring benefits to users such as:
controlling and monitoring daily expenses,

calculate premium insurance payments,

calculate retirement funds,

overall budget management, etc.
Also, such benefits allow users to make better and smarter financial decisions. 
Financial Management Apps And Their Importance
Financial management apps make life simpler. Moreover, it can wave off worries by customizing financial operations. It provides timely notifications and advises for instant payments, scheduled payments, cash receivables, etc. With such apps, you can pay creditors, loan lenders, educational tuition fees, etc. as and when due. Such apps let you categorize your financial requirements according to your real-life decisions. Most importantly financial management apps will help you to trim your budget optimally. It pushes to save cost and still meet financial goals.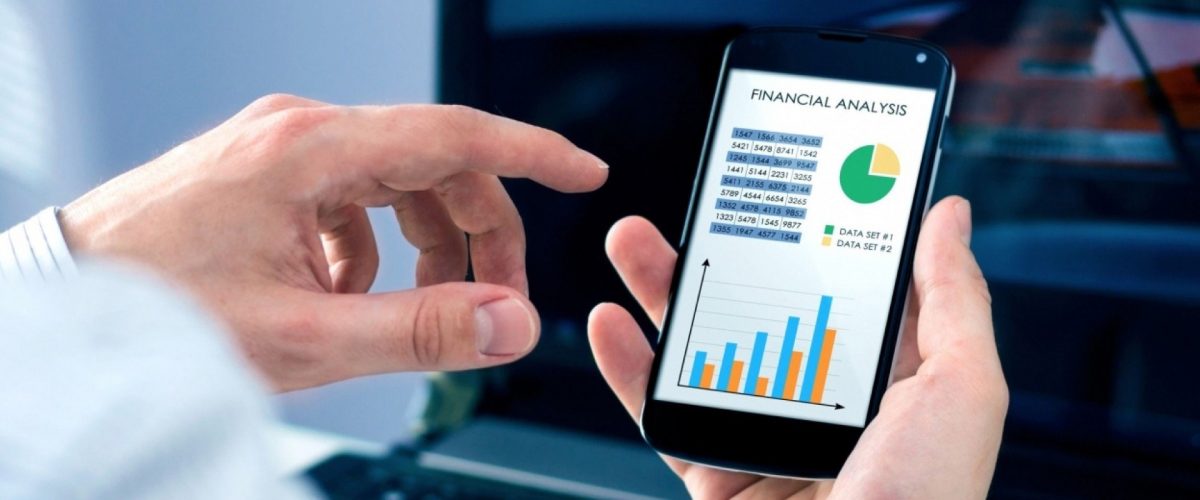 But, how to develop such financial management apps? Are they developed free? Or, what are the costs involved?This article will give you an idea of how much it would cost you to develop a financial management app. 
Cost To Develop Financial Management App
Following are some of the important features that is must to develop financial management app. And, the complexities of these features determine the cost to develop financial management app. 
Sectional Money Management Features 
Dashboard provides a visual appeal 
All information of the user, transactions and operations of the user should be plotted in the form of a chart. Display information through  either a pie chart of a bar graph according to the requirement and the results. This would give a better understanding of all financial data corresponding to the user activity through the financial management app. 
Users want to make better, smarter, optimal cost saving financial decisions such as calculation of weekly, monthly and yearly budgets, retirement funds to be received and bills to be paid. These expenses can also be displayed visually in the dashboard for better understanding. 
Budget of the current month 
Gather data from different sections such as balance, bills to be paid, interest rates to be paid, etc. Then, utilize these data to calculate appropriate budget cuts for the user according to their preferences. 
Overview of income, expenses and balance
A complete overview of all-important categories such as dashboard, accounts, transactions, budgets in the form charts in relation to the scheduled calendar events, etc. This helps to calculate balance statements. 
Multiple Payment Categories 
Payments of credit card bills 
Users should be allowed to permit the financial management app to automatically pay their monthly credit card bills or manually pay their credit card bills. They should also be able to view their credit card statements. 
Users should be able to pay their home utility bills or enterprise utility bills such as electricity, water, gasolines, telecommunications, broadband, DTH, etc. Provide separate sub payment categories based on the utility purpose to avoid confusions.
Investments in Mutual Funds
This feature, if developed, would be a Unique Selling Proposition (USP) and adds value to the financial management app. Provide users with the ability to invest their money in stocks by buying shares from their preferred enterprises within a pool of industries. Provide more opportunities in mutual fund investments as it creates a win-win situation for your applications as well the user investee. 
Information Alerting system 
Developing features that benefit the financial decision making of the user alone is not enough. Because, how will they get to know of all this information? Users might forget to check their overview dashboard due to daily life activities. Thus, develop in-app as well as push notifications that keep users informed of their financial transactions and operations. For example, if the user has to pay their broadband bill by tomorrow, notify them through your app a week prior to the due date. 
Integrate Different Accounts 
Basic integration of banking accounts 
Allow users to save their most-used bank account details within your financial management app. It enables easy, convenient one-click and instant payments. Also, allow users to pay money, add money, transfer money through the financial management app via their account.
Combine or separate credit and debit card accounts 
To avoid confusion in bills and balance statements, either integrate the credit and debit the account of the user or keep them separate with respect to all categories. In addition, ensure to integrate of separate accounts based on the choice of the user. 
Create investment accounts 
Develop a unique separate account section for investment purposes of the user. Here, in this section, provide information such as future investment insights, stock price hike or down, etc. 
Create personal and business accounts 
This is one of the very important features to keep in mind during development stages. This is because personal bill payments and financial transactions should not be confused with business payments and financial transactions. Thus, develop features and categories separately depending upon the type of account. 
Tools and Technologies Used For Development 
Android studio 
Integrate tools and APIs that support environmental variables easily 
IntelliJ IDEA
Increase the productivity of the app with faster performance 
XStudio 
Develop hybrid applications by using ionic and open source APIs 
Platform-wise Cost To Develop Financial Management App 
The following is an approximation of the cost to develop financial management app. 
| | |
| --- | --- |
| Function | Cost |
| Android app platform | USD 23k |
| Windows app platform | USD 18k |
| iOS app platform | USD 28k |
| Hiring Developers | USD 107k / year |
Conclusion: Monitor, control your bank account for better credit scores 
Aim to develop financial management app should that comprise of constant maintenance and upgrades. This is to ensure that all financial data of the user is encrypted and is not vulnerable to any security breach or hacks. Also, develop features such as advanced tracking of transactions using analytical tools such as R, Qlik View, IBM SPSS, etc. At the end, features take a front seat over costs. So, develop financial management app smartly that gives you handsome returns and is also feature-rich.