Among many various types of mHealth apps, medication tracker app i.e. pill reminder app is garnering traction nowadays. What exactly these medication tracker apps do? And, how they help healthcare providers and patients? Well, a normal pill reminder app helps your patient to take their due medicines on time.
In one of the surveys, about 21% of the respondents revealed that they have used one or other type of a medication tracker or pill reminder at least once.
It demonstrates that medication management of patients is falling under a greater control of medication apps.
What all it takes to build a medication tracker app?
There are plenty of tips available to get a reminder of pills. However, the most common reason for long lasting illness among patients is forgetting their prescribed medications. In view of this concern, people, therefore, needs to create a routine, resort to something that reminds them to take the right dosage, in the right proportion / frequency and at the right time. This need gave a boost in the demand of medication reminder and pill tracker apps.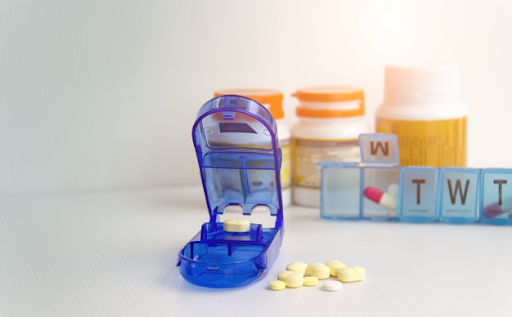 Based on the experience of healthcare providers and patients, having a pill reminder app via phone, tablet or smartwatch makes it easy to create a healthy habit of taking pills on a regular basis. And hence, healthcare providers have started preferring mobile app development to enhance their patient care. First of all, if your thinking to build your own medication tracker app, do not join the bandwagon. Create an mHealth app that itself thinks outside the pill box. A unique product stands out in a crowd and attracts more users.
Top Features that Matters Most in any Pill Reminder App
Most popular pill reminder apps that are improving patients' everyday life are many. The main reason behind the popularity of these mHealth Apps are their features. This comprehensive list will give you a better idea of the features that matters for you and your users. These features will attract your potential customers / users towards your app and make them love your pill tracker app.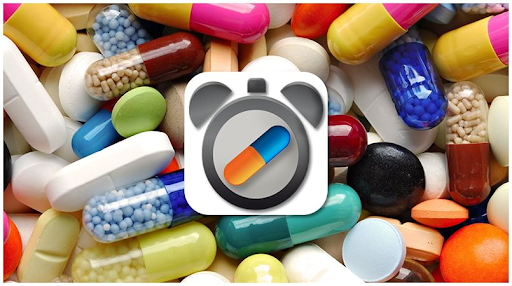 Instinctive visual interface
When your medicine reminder app is complicated in its interface and operability, it will unnecessarily create a fuss. Think from patient's point of view. The following functionalities and features should be designed carefully.
Entering name of medicines and respective doses per day / week
Include autocomplete or scanning feature while entering the name of medicine
Visualization of pills and syrups with proper icons
Easy configuration
Auto-rescheduling of pills in case of a missed dosage
Refill reminders
Reminder pop-ups with snooze feature
When a patient has a forgetful nature, only sending pill reminder once will not work. Here, a snooze feature is a better fit. A reminder should keep popping up until gets dismissed once the patient takes his/her medicine on time. And, a snooze feature helps them to stay more organised. Their possibility of delaying pills on a single tap reduces over the period of a time.
Refill reminders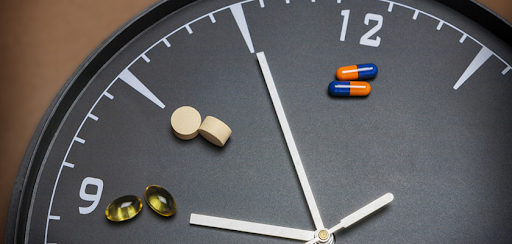 Not only is it vital to take the right drug in the right dosage at the right time. But, also, it is crucial to get notification regarding refill of prescriptions. A pill reminder app should notify their users regarding refill as well. Through such notifications, patients can monitor the supplies of drugs and get informed about restocking.
Sync reminders with smartwatch
The entire pill scheduled reminders and refill reminders should be able to get synced with users' smartwatches. It prevents any errors or slips by ensuring people don't end up taking wrong medicines or skip dosages. A well thought and well built Pill Reminder & Medication Tracker apps ensures that users do not have to read or figure out anything. Simply, what all they need is to just take their pills after the reminder beeps either on smartphones or on smartwatches. .
Integration with Health and Fitness trackers
Most of the health and fitness trackers track and provide information on nutrition and medication. And hence, it is kind of a must-have feature to integrate your medication tracker app with various available health and fitness trackers. Indeed, it is challenging to craft a real picture of daily health factors as it demands capturing more inputs. In all, integrate with health and fitness tracker so that your app should be able to remind your users visually and audibly that it's time to take their meds.
Tracking of Medicines and Health History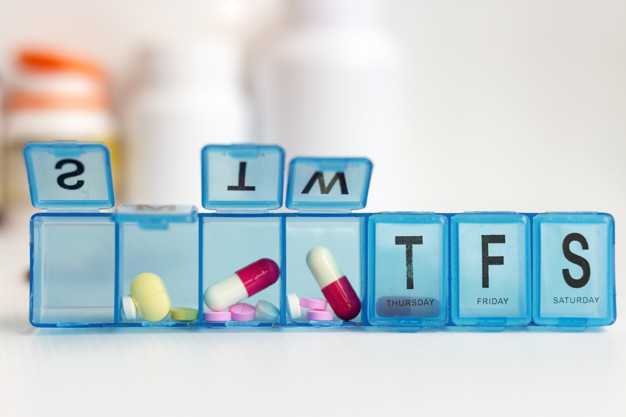 While building your pill reminder app, also include a feature that allows tracking history. Users should be able to track history of medicines