Hire Python Developers to build scalable and robust web platforms
Python development services provide you with the ability to build and develop an interactive, modular, object-oriented web application. We are a Python Development Agency based in Los Angeles and New York, USA. Hire Python Remote developers from our pool of Python experts to use libraries extensively for integrating features efficiently and enhancing the web application performance in the process.
Why prefer Python Developers?
Unlike other languages used for programming and coding, Python is portable and provides accessibility to high level components and codes that can be easily understood and combined. This makes Python development dynamic and improves the productivity of the programmer to provide an enhanced web/mobile application.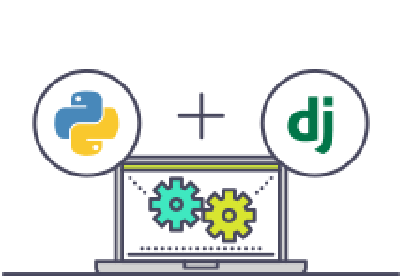 What all it takes to Hire Python Developers?
We match your requirements with feasible resources and provide affordable cost estimation.

Based on your preference and requirement, we provide you the accessibility to select python developers who you deem as right fit.

We deliver what we promise. Witness our talented python experts at work for yourself. If you are not satisfied, "We Do Not Charge".

On your approval, let us make the world better with next the generation technology together.
A Glimpse of our Python Development Services
Why hiring Python Developers from SoluLab is a smart choice?
Our Python Django developers build scalable and robust web platforms and back-end systems for all kinds of commercial grade, mid-large scale projects that enhances your business operations in return. We also create out of the box web/mobile applications with promised quality and performance. Our expert developers are waiting to discuss your requirements. Choose our Python App Development services.
Our Python Developer's Hiring Models
Work speaks louder than words
What our client says

Based on what I've seen from our beta tests, the site is quite stable.

They manifested our concepts and were quite responsive.

They're very agile and able to use the technology you need to solve the problem, not the other way around.
Our recent posts
Hemal Sehgal
Analyzing the Current State of Generative AI: Insights into the evolving landscape of Generative AI technology.
Neeraj Raisinghani
Explore the transformative power of generative AI in reshaping industries. Unleash business value with cutting-edge insights. Dive in now!
Kajol Wadhwani
Discover the 2023 NFT trends shaping profitable revenue streams for businesses, unlocking new opportunities in the digital era.
FAQs
What Wearable solutions does SoluLab provides?
Rachita Nayar
2018-02-19T04:51:02+05:30
SoluLab caters all-embracing categories of wearables available.
Fitness Trackers – Device or application for monitoring and tracking fitness-related metrics such as distance walked or run, calorie consumption, and in some cases heartbeat and quality of sleep.
Smart Watches – Wearable computing device that can offer functionalities such as calculations, translation, making calls, messages, and accessing applications available on the smartphone device.
Head-Mounted Display – Head Mounted Displays present visuals directly for enhanced user experience in industries such as gaming, aviation, medical and engineering.
Smart Jewelry – Smart jewelry allows activity tracking of a fitness band without silicon strap in a fashionable manner using earrings, necklaces, bracelets, and rings.
Smart Clothing – Smart clothing also termed as E-textiles, smart garments, smart textiles, or smart fabrics, are fabrics that are embedded with digital components and electronics into them.
Implantable – Implantable are devices that users carry with them wherever they go as they are implanted under the skin through surgeries in various forms like tattoos, pacemakers or defibrillators.