AR App Development Company
The rise of Augmented Reality apps in upcoming years can be ascribed to solutions that allow consumers to envisage products and imagine what it might feel like to be the owner or own the product or experience the service before actually buying. We are an emerging AR App Development Company in the USA and Canada. We have an experienced team with vast technical knowledge in iOS and Android AR/VR app Development Services. Connect with us now for your next innovative project
Why prefer AR Applications Development for your organisation?
There are a number of benefits of AR applications, because of this, there is a rise in demand. By adding loads for amazing features it makes your app more productive and convenient. Check out some of the benefits of AR applications.
Augmented Reality apps enhance emotional engagement and keep us totally immersed.
AR apps can modify customer's buying decisions.
AR makes it possible to visualize an object in a personalized context. The consumer or user can modify its characteristics (size or colour) or observe it under all its seams.
With the help of AR apps, it is possible to visualize an object in a personalized context. The user can modify or alter its characteristics.
Detailed analytics can be generated for a better understanding of user behavior and time effective.
Enhancing branding experience and marketing campaigns.
Offers wider scope for consumers to engage with campaigns.
Our AR App Development Services
How SoluLab can help you with (Augmented Reality) AR App Development services and solutions?
Building a powerful AR strategy optimizing your existing AR solution for better results. Resource management to effectively use every bit of data analysis and insights

Restructuring your business with the latest AR trends, using AR for data collection and decision making

We not only reveal stress, scalability, load or reliability glitches but also ensure stable work of your product that meets user requirements and keep your application/software running

Validate the network setup, identify relevant scenarios and build extensive use cases and checklists, executes them, and analyzes the output

Ensure that the product is handy and easy-to-use for your target audience with user-friendly UI, engaging UX, encompasses key functions and provides for positive user experience

Over and above, we also perform data migration testing, system testing, compliance testing, cross-platform testing, user acceptance testing and test automation
Why prefer SoluLab as your AR App Development technology partner?
Tools and Technologies We Use

Layer SDK

Vuforia Augmented Reality SDK

ARKit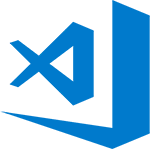 Visual Studio Code

AR Core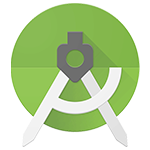 Android Studio
Work speaks louder than words
What our client says

Based on what I've seen from our beta tests, the site is quite stable.

They manifested our concepts and were quite responsive.

They're very agile and able to use the technology you need to solve the problem, not the other way around.
FAQs
How much does an AR cost?
Vishal Chauhan
2022-04-06T05:33:27+05:30
Augmented reality app development cost depends upon a number of factors such as the features, functionalities, type of app, type of content, the complexity of the app, and software licenses. On average, the cost of AR app development can range from a few thousand dollars to about 300,000 dollars. It is better to compare a few AR app development companies and settle for the one that best suits all requirements.
Our recent posts
akash jiyal
Well, as it turns out NFTs are a great tool to complement fan culture. In fact, sports clubs and their fans have begun creating, collecting, and acquiring digital media as NFTs that represent all facets relating to the said sport, from teams to athletes, venues, and beyond.
akash jiyal
We will describe how to transform physical artwork into NFT artwork in this article. Since we believe that genuine art is egalitarian art, we have gathered the most pertinent information & shared it with you.
Akash Guha
Following a proper software development structure can be highly valuable for your company. Instead […]