The best Mean Stack Development Company in USA and Canada
Hire talented Mean Stack Developers from the finest web designing company in USA and Canada. Connect with us to discuss your next big idea. We would love to convert the idea into a finest looking website.
A JavaScript-based technology, MEAN stack is widely used by developers to build hybrid and feature-rich web apps. It is the combination of four powerful software development components that are MongoDB, Express.js, Angular JS and Node.js. These software components can be used effectively to design front end and back end development. It can improve the functionality of your website or app.
SoluLab is mean stack development company specializing in full stack development, we are well proficient with each component of MEAN, that helps us with flexibility and ease of development in making the world-class MEAN JavaScript based technology according to your business needs.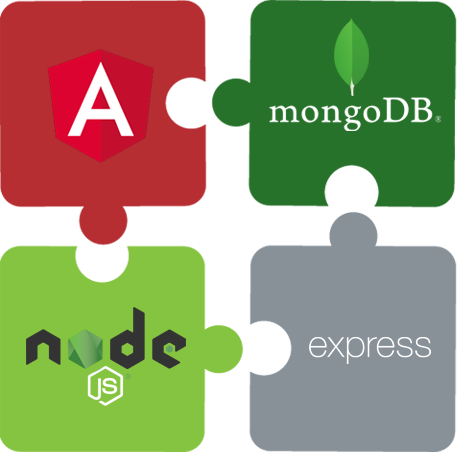 Software Development Components for MEAN Stack
MongoDB is powerful, robust, fast and reliable, which supports JSON natively. It is easy to scale-up mobile infrastructure and store data in JSON documents.

ExpressJS is simple, flexible, scalable, and minimalistic which is helpful in creating web interfaces and multi-page hybrid web apps. It is a NodeJS application framework meant for web applications.

Angular JS is developed by Google and the popular JavaScript framework enables front-end development. It extends the HTML vocabulary and works with the other libraries also.

Node JS increases the development efficiency and it's built on Chrome's V8 JavaScript engine. The application includes the web server and thus save a considerable development time.
Why Should You Select MEAN STACK Development?
The MEAN Stack is the next generation solution for hybrid web app development with full-stack JavaScript. It is truly reliable, faster, and quite flexible for the dynamic web and mobile app development. The simpler, yet solid framework of MEAN stack offers the time-tested mechanism for transformation of data and information.
Benefits of Using MEAN Stack Framework
Mean Stack Is Easier To Fit Into Ionic For Mobile App Development
When you make use of Ionic, you are already using the 'Angular' part of MEAN. As it allows you to write the app code in the native language of the platform and it allows you to do at the ease of HTML, CSS, and JavaScript. So MEAN Stack is familiar and easier to fit into Ionic. Hire ionic developers from SoluLab for custom mobile app development to get it done as per your requirements.
Why SoluLab for MEAN Stack Development?
SoluLab is one of the fast growing MEAN Stack development company. We make use of MEAN Stack technology for crafting web applications and websites that can transform your website into a more productive as well as effective business. Our skillful MEAN Stack developers are capable of creating websites along with web apps to showcase your business.
FAQs
How many design iterations will be there?
Sonal Mehta
2019-06-17T07:46:45+00:00
We are having an experienced UI/UX team. Once you award the project, Project Manager will send you design requirement document, which you required to fill in and send back, based on the same UI/UX designer will create 2-3 sample of icon and loading screen and sent for your approval after 2-3 revisions we expect this to be finalized. Once this is finalized we will move for designing remaining screen and complete the full application UI.
Work speaks louder than words
What our client says

Based on what I've seen from our beta tests, the site is quite stable.

They manifested our concepts and were quite responsive.

They're very agile and able to use the technology you need to solve the problem, not the other way around.
Our recent posts
Sonal Mehta
Where the popularity of the Native Apps seems never-ending and at the same point developers [...]
Sonal Mehta
TypeScript is superset of JavaScript. It has the same functionalities that are available in JavaScript [...]
Sonal Mehta
Among many various types of mHealth apps, medication tracker app i.e. pill reminder app is [...]