Why Do You Need To Hire MEAN Stack Developers?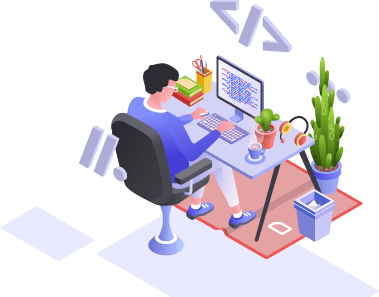 MEAN Stack development is a free open source Javascript framework that is used for building dynamic feature-rich web applications. It helps to develop end-to-end web app solutions in a short span of time and deploy them faster using MEAN components. MEAN Stack is considered to be a cost effective option for developing web applications. As it allows you to test the apps on cloud platform once development process is completed, it provides great flexibility. Build cross platform and efficient web apps with MEAN and save time, money, and efforts.
Components of MEAN stack development Services
For Storage

MongoDB is powerful, robust, fast and reliable, which supports JSON natively. It is easy to scale-up mobile infrastructure and store data in JSON documents. 

For Web programming

ExpressJS is simple, flexible, scalable, and minimalistic which is helpful in creating web interfaces and multi-page hybrid web apps. It is a NodeJS application framework meant for web applications.

For Front-end Development

AngularJS is an open source client-side framework that is used for building front-end for dynamic applications. It helps in developing expressive and readable web apps quickly.

For Web Server

Node JS improves the efficiency of web app development and it's built on Chrome's V8 JavaScript engine. The application includes the web server and thus saves a considerable development time.
MEAN Stack Development Services We Offer
MEAN Consulting

Expert consulting on building the best robust, rapid, scalable, maintainable applications using mean stack technology

MEAN Stack Application Development

Build flexible and functionally-rich Mean Stack app from scratch, we also build single-page apps and even e-commerce ones

MEAN Stack Migration & Porting

We provide hassle free migration of legacy apps to enhance your existing website by upgrading versions with the utmost security and zero percent data loss

MEAN Maintenance & Support

Whether it's server downtime issues or some mandatory app updates, our Mean Stack experts ensure it takes place seamlessly.

MEAN Performance Optimization & Monitoring

For performance optimization, we integrate cloud solutions to ensure that operations within your app takes place faster, efficiently and securely.

Hire Dedicated Team

Hire dedicated MEAN Stack developers to build hybrid web apps through Javascript-based technologies for different industry verticals.
Benefits of hiring SoluLab for Full MEAN Stack JavaScript Solutions
Modernize Website with
Dynamic Features

Manage Mobile Apps
Performance Efficiently

Quality Web Applications
with JavaScript

Agile and Reliable Software
Development Methodology

Seamless Collaboration
Across Processes

Scalable and Customized
Solutions as per the needs

Application Enhancement,
Support & maintenance

Deliver Bug-free Sprints
Regardless of Challenges
Work Speaks Louder Than Words
Frequently Asked Questions
Which project management tools do you use?
Vishal Chauhan
2019-12-10T10:19:03+05:30
We use Basecamp, JIRA and Trello for managing projects, Skype / Slack / WhatsApp / Emails for communication. Also, we allow access to the Toptal tracker, where you will be able to track the productivity of developers, view LIVE screenshots and monitor the daily progress of your project. Also, we allow you to create the task, assign the work directly to our developers and monitor the development progress.
Tell Us About Your Project