Vibo Vibo – Salon App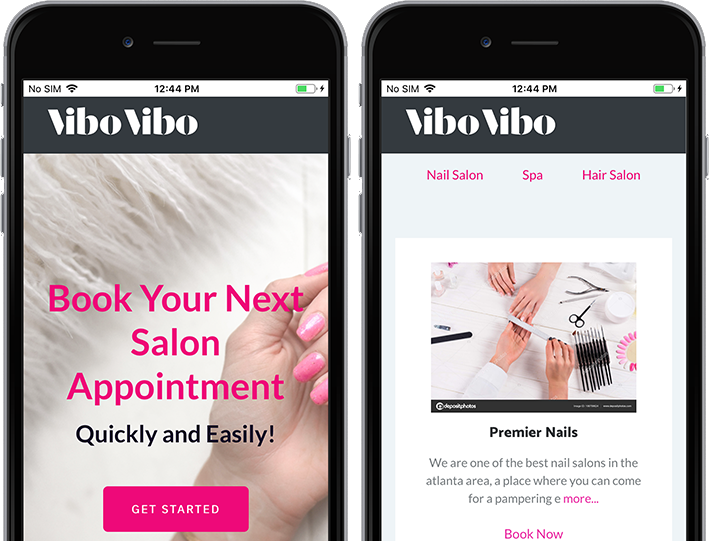 Vibo Vibo is a known name for nail, hair or spa treatment in Atlanta. Vibo Vibo is considered as a place where one can come for a pampering experience and relaxing atmosphere. The technicians at Vibo Vibo are professional and personally take care of nails, hair and beauty to the fullest.
We were approached to develop an easy to use appointment booking and scheduling app for salon owners. Application has self-service appointment setting capabilities for their customers, along with email and SMS notifications & reminders.
The main challenge in this beauty and salon app was to implement calendar functionality for scheduling self-service appointments. The client was technical, as he wanted to have access to all the libraries, that's why we need to explore the extensive open source technical libraries without too much support. But, nonetheless, we did it. Our developers wrote the custom NPM packages for performance improvements upto 60% and used the extensive libraries for cutting down the development time by 40%.
Vibo Vibo is users' one stop solution for booking and scheduling appointments from the convenience of their phone. Users can find a salon that offers the services they're interested in, or use Vibo Vibo to book appointments at their favorite salon.
Easy scheduling
Users can surf the menu, browse through various stylists and services and check availability to book an appointment. It has one tap appointment booking option.
Service price listing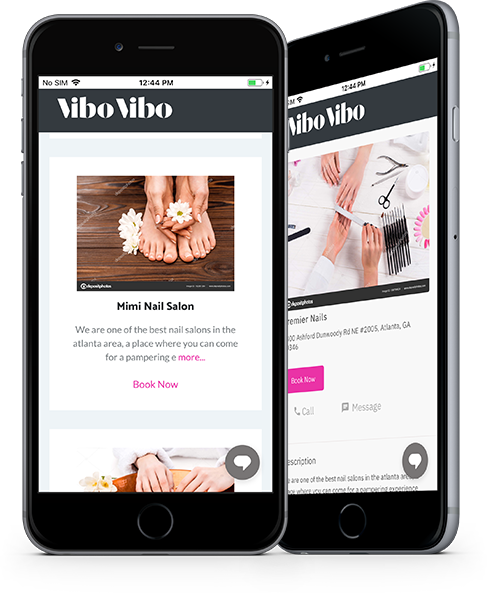 Thoughtfully designed unlimited menus, services, and categories with images and other attributes, that aid users in booking appointment.
Photo library of services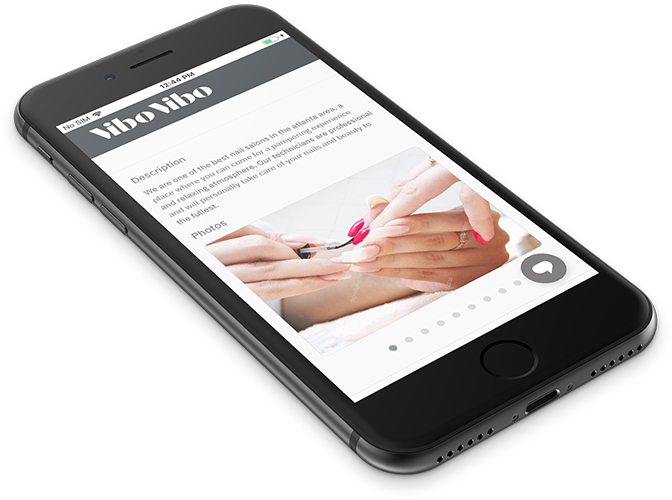 A gallery of services to showcase expertise of beauticians and nail artists which is easy to navigate.
Reminders and notifications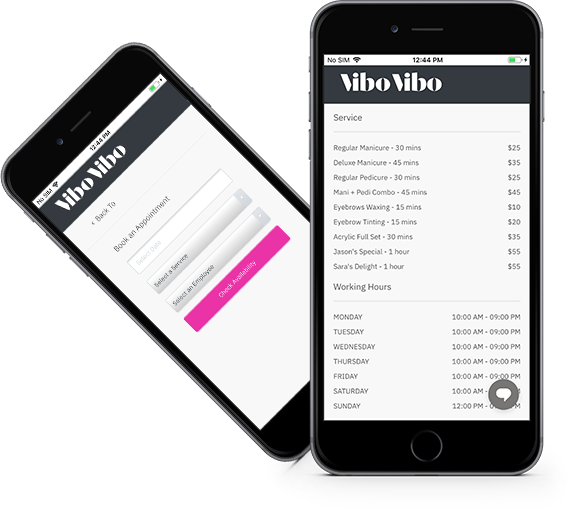 It is easy to schedule an appointment in a few clicks, and receive text and email confirmations and reminders so person never forgets an appointment again. Also, it lets salon owners send their existing clients reminders of their regular appointments
Technology Stack
Technology

Reactjs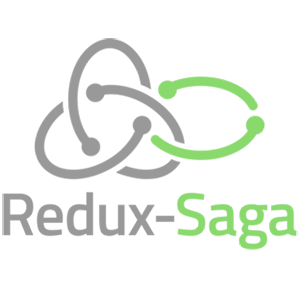 Redux-saga

Bootstrap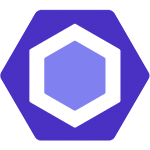 ESLint
Work speaks louder than words