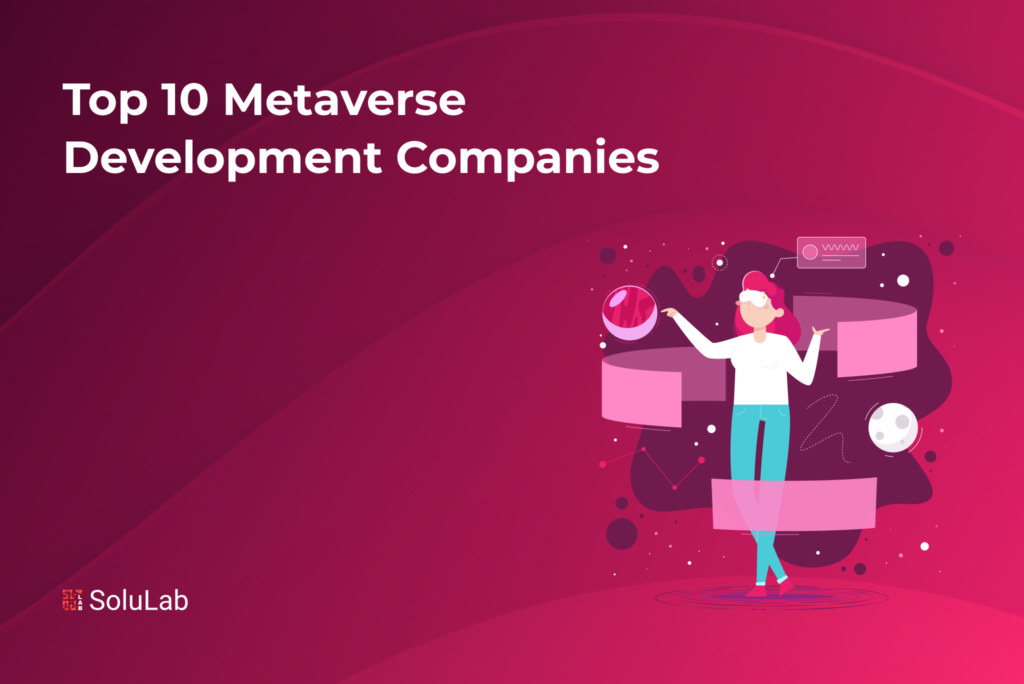 A new idea called the "Metaverse Market" describes a virtual world where users may communicate with one another and their surroundings in real-time. It is an immersive digital environment where users may create, explore, and conduct transactions. The Metaverse, a virtual environment where users can interact with each other using digital avatars, has gained significant importance as a virtual community during the COVID-19 pandemic.
Many technology firms worldwide are actively working towards creating the best metaverse projects and platforms. This article talks about industrial metaverse companies, listing some of the best metaverse development companies in 2023.
Due to the development of virtual reality technology, which has made it possible to construct incredibly dynamic and captivating virtual settings, the Metaverse Market & the Metaverse crypto-list has been growing in prominence in recent years. Individuals may discover a whole new world while businesses can set up virtual storefronts/offer goods & services in novel, creative ways via leveraging/building these popular metaverse platforms.
How Did We Compile The List of Top Metaverse Development Companies?
Although choosing the best metaverse development companies was a challenging task, we have come up with great results by considering the following factors:
Years of experience in metaverse development

Client testimonials and feedback

Quality of delivered metaverse products and solutions

Team size and expertise

Range of industries served by the company

The number of successful metaverse projects completed

Expertise in understanding business requirements and market trends

Technology stack and innovative approaches to metaverse development
So, if you want to dive into the metaverse and create compelling virtual experiences, these companies in the metaverse are the ones to watch and collaborate with. Now, let's explore these top metaverse builders and metaverse development companies to comprehend how they are shaping the future.

Here are the Top 10 Metaverse Development Companies in 2023.

1. SoluLab
SoluLab is a leading metaverse development company specializing in creating custom metaverse elements-based apps using blockchain technology. Their team of top-rated metaverse developers offers services such as metaverse social media, metaverse NFT marketplaces, gaming metaverse, and 3D space development. SoluLab is dedicated to building decentralized gaming, socializing, and commercial environments within the metaverse.
With expertise in blockchain, AR/VR, Web3, and the Metaverse, SoluLab delivers custom Metaverse development services tailored to the unique needs of its clients. Their team of skilled metaverse experts possesses in-depth knowledge of Metaverse technologies and can assist in creating Metaverse social media platforms, NFT marketplaces, and gaming experiences. Furthermore, SoluLab excels in 3D space development, enabling the creation of immersive virtual environments for various applications. By combining cutting-edge technology with their dedication to decentralized and interactive experiences, SoluLab drives innovation in the Metaverse landscape.
$25-$49
50-249
2014
Los Angeles, CA, USA
Disney, Microsoft, Georgia Tech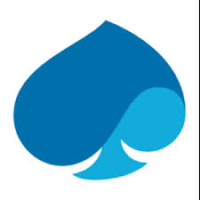 2. Capgemini
Capgemini is a multinational company known for its consulting, technology, and professional services expertise. They provide metaverse development services incorporating blockchain-specific features like automation, privacy, transparency, and user sovereignty. Capgemini assists clients in creating virtual worlds for businesses to engage with their customers effectively.
$49
270,000
1967
Paris, France
Coca-Cola, Nestle, ExxonMobil, Airbus, Unilever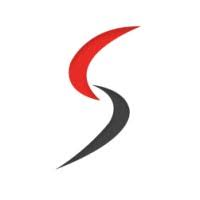 3. Suffescom Solutions
Suffescom Solutions Inc. is a leading metaverse development company that offers custom metaverse development services using technologies like blockchain, AR/VR, and Web3. Their highly experienced experts specialize in building high-quality web3 and Metaverse applications. Suffescom Solutions can help you leverage the potential of the metaverse to enhance your business.
$90
50-249
2011
Mohali, India
L'Oreal, Starbucks, Yamaha, Sennheiser, Fox Sports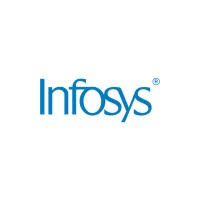 4. Infosys
Infosys, one of India's largest IT firms, has unveiled the Infosys metaverse foundry to help companies navigate the convergence of technologies such as XR, DLT, AI, and IoT. Along with business consultancy, It is one of India's top metaverse development companies, which provides augmented reality (AR) and virtual reality (VR) solutions. The Infosys metaverse foundry allows businesses to establish their metaverse environment and adapt to changing market trends.
$90
270,000
1981
Bangalore, India
Microsoft, Intel, Amazon, Apple, Google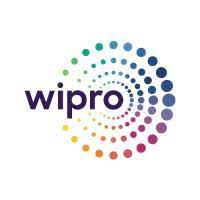 5. Wipro
Wipro assists its clients in designing and creating their metaverse platforms to add value to their businesses. With a wide range of metaverse development services, It is giving tough competition to the top metaverse development companies in USA Wipro caters to clients across various industries. They help organizations fulfill their objectives by leveraging the power of the metaverse.
$90
190,000
1945
Bangalore, India
Citibank, PepsiCo, Cisco, GE, Nokia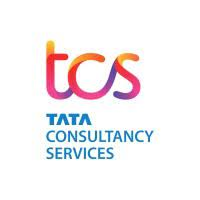 6. TCS
TCS, a well-established IT company, has recently entered the metaverse development services arena and is also recognized as one of the top metaverse development company. Known for providing exceptional IT services, TCS focuses on delivering a metaverse work experience to individuals joining the company through virtual platforms. They offer various services, including mobile applications, IoT, cloud solutions, blockchain, and automation.
$90
500,000
1968
Mumbai, India
General Electric, American Express, Sony, Procter & Gamble, British Airways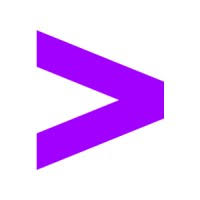 7. Accenture
As a Fortune 500 company, Accenture is known for its expertise in app development, blockchain, cloud computing, and supply chain/operations management. Accenture is one of the top metaverse development companies providing services for connecting individuals to the digital world. They use metaverse technology to enhance meetings, learning sessions, and team gatherings, improving the recruitment experience.
$99
492,000
1989
Dublin, Ireland
Microsoft, SAP, IBM, Oracle, Salesforce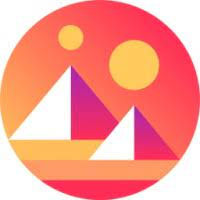 8. Decentraland
Decentraland is a browser-based 3D virtual world platform that allows content creators and businesses to explore new artistic mediums and business opportunities. The reason for being this company in the top 10 metaverse companies is Users can build and sell various apps, content, and virtual land in the metaverse using the MANA cryptocurrency based on the Ethereum blockchain. Decentraland offers a decentralized platform for immersive metaverse experiences.
$50
250
2017
CA, USA
N/A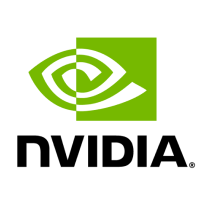 9. NVIDIA
NVIDIA is a global leader in computer graphics hardware and is known for its expertise in gaming. It is proven that it is one of the best metaverse development companies in the USA NVIDIA Omniverse is a physically realistic, real-time simulation platform that enables artists, designers, engineers, and researchers to work in a virtual world. The platform has gained significant traction and is used by professionals from various organizations.
$50
23,000
1993
Santa Clara, USA
Adobe, BMW, Google, Microsoft, Tesla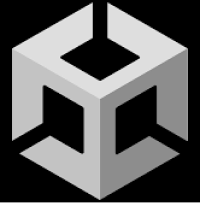 10. Unity Software
Unity Software is a popular platform for developing 3D content. Also, it is among the top 10 metaverse companies, with Unity designers responsible for more than 70% of the top 1,000 mobile games worldwide. Unity can empower artists and creators in the metaverse by providing them with the necessary tools for content development.
$50
5,000
2004
San Francisco, USA
Ubisoft, Electronic Arts, LEGO, Coca-Cola, NASA
Conclusion
In conclusion, the top list of metaverse companies of 2023 has made significant contributions to shaping the metaverse landscape. Their expertise, creativity, and user-centric design have established them as frontrunners in this rapidly evolving field. As the metaverse crypto-list continues to expand, these companies will play a pivotal role in redefining digital interactions and shaping the future of immersive virtual experiences.
SoluLab emerges as a standout leader in metaverse development, offering comprehensive metaverse development services tailored to help businesses thrive in this dynamic realm. Their team of seasoned professionals, boasting expertise in blockchain development, smart contracts, design, and project management, enables them to deliver secure and scalable metaverse development solutions.
It sets itself apart through its ability to create intuitive interfaces, implement groundbreaking features, and foster vibrant community engagement. By choosing SoluLab as your trusted metaverse development partner, you can embark on a transformative journey, unlock untapped growth opportunities, and tap into the full potential of this evolving technology.

FAQs
1. What is the Metaverse, and how does it work?
The Metaverse is a virtual environment where users can interact with each other and digital content in real-time. It is created using virtual reality (VR), augmented reality (AR), blockchain, and artificial intelligence. Users can navigate through the Metaverse using avatars and engage in various activities such as socializing, gaming, and commerce.
2. How can I get started in the Metaverse?
To get started in the Metaverse, you can begin by exploring existing virtual worlds and platforms that offer Metaverse experiences. You can create an account, customize your avatar, and start interacting with other users. Additionally, you can join communities, attend events, and discover opportunities to participate in virtual activities such as gaming, concerts, and marketplaces.
3. Is the Metaverse safe and secure for users?

Generative AI can introduce a great deal of automation and can improve areas of businesses such as marketing, sales, and IT department with content generation, well-structured codes, documentation, and intelligent decision-making to strategies campaigns and attract clients with enhanced customer-centric products.
4. Can I monetize my activities in the Metaverse?
Yes, you can monetize your activities in the Metaverse. Many virtual worlds and platforms allow users to buy, sell, sell virtual goods, participate in virtual economies, and earn real-world income through streaming content creation and business ventures. The Metaverse offers opportunities for individuals and businesses to generate revenue and economic value.
5. What industries can benefit from the Metaverse?

The Metaverse has the potential to benefit a wide range of industries. Some sectors that can leverage the Metaverse include gaming, entertainment, education, healthcare, real estate, retail, and advertising. The immersive and interactive nature of the Metaverse opens up new possibilities for engagement, collaboration, training, marketing, and customer experiences across these industries, revolutionizing how we interact with digital content and services.