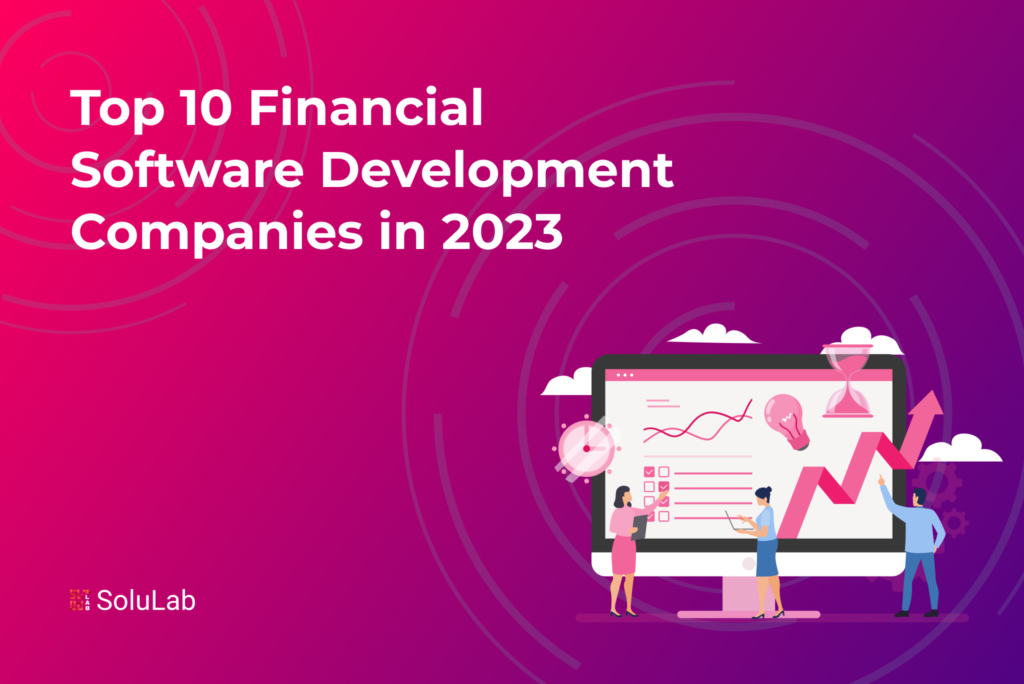 The worldwide financial software market is anticipated to expand at a compound annual growth rate (CAGR) of 7.2% between 2018 and 2023, according to research by Market Research Future. Some of the major drivers of this development are the expanding requirement for advanced analytics tools, the adoption of cloud-based solutions, and the rising need for effective financial management systems.
This article talks about financial technology software and some of the best financial software development companies in 2023.
Understanding Financial Software Development
The development of software programs that are expressly created for financial institutions, businesses, and individuals to handle and automate different financial operations and transactions is referred to as financial software development. With the help of this specialized software, financial tasks like accounting, budgeting, financial analysis, risk management, investment management, and more can be done more efficiently, accurately, and accurately.
Companies specializing in developing financial software are essential in helping the financial industry satisfy its many demands. These businesses focus on developing reliable and secure software solutions that are specifically suited to the needs of banks, insurance companies, asset management organizations, brokerage firms, accountancy firms, and other financial service providers. To provide top-notch solutions, they combine their proficiency in software creation with an in-depth understanding of financial procedures and rules.
To design, create, test, and implement financial software solutions, these businesses collaborate with competent software developers, financial domain specialists, and data scientists. To secure the privacy, accuracy, and accessibility of financial data, they adhere to stringent security requirements and industry best practices.
The Top Financial Software Development Services Include the Following:
Custom Software Development: They create tailored software solutions to meet the unique requirements of their clients. This involves understanding the client's business processes, conducting a thorough analysis, and developing software that aligns with their specific needs.
Integration Services: A Financial software development company integrates its solutions with existing systems and platforms, such as accounting software, enterprise resource planning (ERP) systems, and customer relationship management (CRM) software. This ensures seamless data flow and enables efficient cross-system operations.
Maintenance and Support: These companies provide ongoing maintenance and support services to ensure the smooth functioning of software applications. This includes bug fixes, software updates, and technical assistance to address any issues or concerns.
Security and Compliance: Given the sensitive nature of financial data, security is a top priority. Financial software development companies implement robust security measures to protect against cyber threats and ensure compliance with industry regulations, such as the Payment Card Industry Data Security Standard (PCI DSS) and the General Data Protection Regulation (GDPR).
Criteria for evaluation
To evaluate financial software development companies, consider the following criteria:
Expertise and technical skills: Evaluate the company's financial software development expertise, including knowledge of financial software frameworks, protocols, and platforms. Consider their proficiency in financial software development languages, data analytics, cloud integration, security, and compliance.
Experience and track record: Assess the company's experience in delivering successful financial software projects across different industries and domains. Evaluate their track record regarding project complexity, scalability, and client satisfaction. Consider the company's longevity and established reputation in the financial software development space.
Innovation and R&D efforts: Examine the company's commitment to innovation and ongoing research and development in financial software. Consider their investment in emerging technologies, patents, and contributions to the financial software community. Evaluate their ability to provide cutting-edge solutions and stay ahead of industry trends.
Range of services and solutions: Assess the company's financial software services and solutions portfolio. Consider their ability to offer end-to-end financial software development services, including strategy, consulting, architecture design, development, integration, and maintenance. Evaluate their capabilities in developing custom financial software applications tailored to client requirements.
Client reviews and testimonials: Review client feedback, testimonials, and case studies highlighting successful financial software projects delivered by the company. Look for client satisfaction, project outcomes, and the company's ability to meet client expectations and deadlines.

Here is a List of the Top Financial Software Development Companies in 2023.

1. SoluLab
SoluLab is a market-leading financial software development company, well known for offering stable and high-quality financial software solutions that assist organizations in streamlining their operations and boosting their bottom line. Their advanced technology and expertise enable them to deliver innovative financial software solutions that help clients optimize operations, enhance customer experience, and navigate regulatory requirements effectively.
It offers the knowledge and experience to support you in achieving your objectives, whether you're wanting to design a fraud detection system, a mobile banking app, or a financial management platform. SoluLab is the go-to option for companies wishing to use the power of financial software to spur development and success because of its focus on innovation, quality, and client happiness. They offer a comprehensive range of software products and services to banks, asset managers, insurance companies, and other financial institutions.
$25-$49
50-249
2014
Los Angeles, CA, USA
Disney, Microsoft, Georgia Tech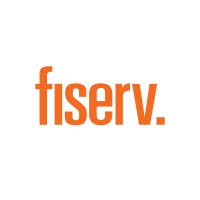 2. Fiserv
Fiserv is a prominent provider of financial software solutions, serving banks, credit unions, investment firms, and other financial organizations. Their comprehensive suite of offerings includes core banking systems, payment processing platforms, risk management tools, and digital banking solutions. Fiserv is recognized for its deep industry knowledge and its commitment to helping clients adapt to the evolving financial landscape. Their software solutions empower financial institutions to deliver seamless digital experiences, streamline operations, and improve efficiency.
$115
23,000
1984
Wisconsin, USA
Centra Credit Union, Zelle LLP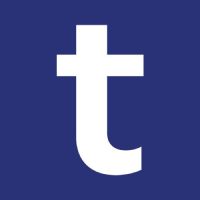 3. Temenos
Temenos is a leading global provider of banking software solutions. They cater to financial institutions of all sizes, ranging from small community banks to large multinational banks. Temenos offers a wide range of software products, including core banking systems, digital banking solutions, payments software, and advanced analytics tools. Their scalable and flexible software solutions enable banks to enhance customer experience, drive operational efficiency, and accelerate digital transformation. Temenos is known for its commitment to innovation, providing cutting-edge technology that helps banks stay ahead in a highly competitive market.
$110
4,000
1993
Geneva, Switzerland
Atlantic Union Bank, Bank Leumi, Baxter Credit Union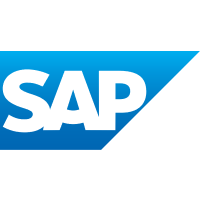 4. SAP
SAP is a renowned enterprise software company that provides financial management systems to organizations across various industries. Their financial software solutions encompass accounting, treasury management, financial planning, and analytics. SAP's software integrates with other business functions, such as supply chain management and human resources, to provide a holistic view of an organization's financial operations. With its robust and integrated software suite, SAP enables businesses to make data-driven financial decisions, automate processes, and ensure compliance with regulatory requirements.
$120
100,000
1972
Walldorf, Germany
Ford Motors, Coca Cola, DHL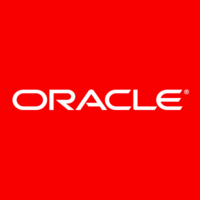 5. Oracle
Oracle Financial Services offers comprehensive software solutions for banks and financial institutions. Their offerings cover a wide range of areas, including core banking systems, risk and compliance solutions, financial crime prevention, and customer analytics. Oracle Financial Services is known for its deep industry expertise and its ability to support complex financial operations. Their software suite enables financial institutions to streamline processes, manage risk effectively, and enhance customer engagement through personalized experiences.
$115
12,000
1984
Texas, USA
eBay, Airbnb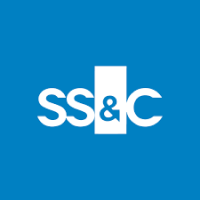 6. SS&C Technologies
SS&C Technologies is a global provider of investment and financial software solutions. They specialize in catering to asset managers, wealth managers, insurance companies, and other financial institutions. SS&C's software suite covers investment management, trading and order management, portfolio accounting, risk management, and more. Their advanced technology and domain expertise enables them to deliver solutions that streamline operations, improve decision-making, and drive efficiency for their clients. SS&C Technologies is trusted by financial professionals worldwide for its robust and scalable software platforms.
$125
22,000
1986
Connecticut, USA
Banks, hedge funds, asset managers, insurance companies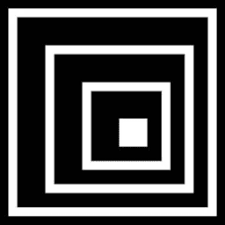 7. SimCorp
SimCorp focuses on providing investment management software and services to asset managers, fund managers, and institutional investors. Their comprehensive software suite covers front-to-back office operations, including portfolio management, order management, risk and compliance, and performance measurement. SimCorp's integrated software platform enables investment professionals to manage complex portfolios, mitigate risks, and optimize performance. They are known for their deep understanding of the investment management industry and their commitment to delivering innovative solutions that address industry challenges.
$110
1,700
1979
Copenhagen, Denmark
Norges Bank, Zurich Insurance Group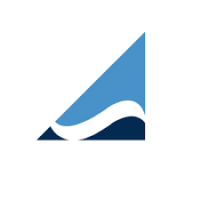 8. Calypso Technology
Calypso Technology specializes in providing cross-asset trading and risk management software to financial institutions. Their solutions cover a wide range of areas, including trading, risk analytics, collateral management, and treasury operations. Calypso's robust and scalable software platform helps client streamline their trading operations, manage risk effectively, and improve operational efficiency. They are known for their advanced technology, comprehensive functionality, and ability to adapt to evolving market requirements.
$120
1,200
1990
London, UK
Banks, asset managers, and insurance companies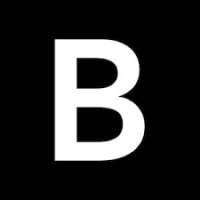 9. Bloomberg L.P.
Bloomberg is a renowned provider of financial software and data services. Their software suite includes trading platforms, risk management tools, investment analytics, and market data solutions. Professionals in the financial industry widely use Bloomberg's powerful software applications for making informed investment decisions, managing risk, and monitoring market trends. Their extensive financial data coverage, real-time market information, and sophisticated analytics tools make them a trusted partner for financial professionals worldwide.
$130
19,000
1981
New York City, NY
Bank of America, Citi group, Goldman Sachs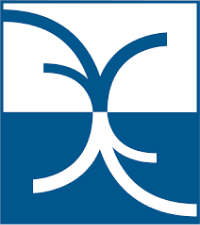 10. Broadridge
Broadridge provides technology solutions and services to the financial industry. Their offerings include investor communications, securities processing, data and analytics, and wealth management technology. Broadridge's comprehensive suite of solutions helps financial institutions improve operational efficiency, enhance regulatory compliance, and deliver superior client experiences. They are known for their industry expertise, innovation, and ability to support the unique needs of banks, broker-dealers, asset managers, and other financial organizations.
$115
15,000
1981
New York City, NY
BlackRock, State Street, Morgan Stanley
Final Words
In conclusion, financial application development is a dynamic and rapidly growing field that plays a crucial role in the modern financial landscape. Financial software development companies combine their technical expertise with a deep understanding of financial processes to create tailored software solutions that enhance efficiency, accuracy, and security in financial operations. As the demand for advanced financial management systems continues to rise, these companies are poised to drive innovation and empower financial institutions and organizations with cutting-edge software applications.
A financial software solution may be designed by talented financial software developers, QAs, PMs, and business analysts. SoluLab provides financial software development services for a number of additional businesses in addition to banking, insurance, and investing. Through its financial software innovations, SoluLab specializes in building seamless and intelligent environments that help businesses increase compliance, efficiency, and security.

FAQs
1. What are the different types of financial software?
Financial software comes in a wide variety of forms, including:
Accounting software is used to manage accounts, create reports, and keep track of financial activities.

Trading Software: This category of program is used to trade stocks, bonds, and other kinds of financial assets.

Software for risk management: This kind of program is used to evaluate and control financial risk.

Software for ensuring regulatory compliance is employed by businesses: this kind of software.
2. How much does it cost to develop financial software?
Depending on the programme's complexity and the demands of the company, the price of building financial software might change. But generally speaking, creating financial software may be expensive.
3. How long does it take to develop financial software?
The complexity of the programme and the requirements of the business might affect how long it takes to build financial software. But generally speaking, creating financial software might take a while.
4. What are the steps involved in financial software development?
The steps involved in financial software development typically include:
Requirements gathering: The first step is to gather the requirements for the software. This includes understanding the business needs and the specific features that the software must have.

Design: The next step is to design the software. This includes creating the user interface, the database, and the programming logic.

Development: The third step is to develop the software. This involves coding the software and testing it to ensure that it works correctly.

Deployment: The fourth step is to deploy the software. This includes installing the software on the servers and making it available to users.

Maintenance: The final step is to maintain the software. This includes fixing bugs, adding new features, and updating the software to comply with new regulations.
5. What are the best practices for financial software development?
Businesses should adhere to the following recommended practices while creating financial software:
Utilise technology that is secure and legal.

Create software that is flexible and scalable.

Thoroughly evaluate the software.

Make use of version control.

Write up the software.