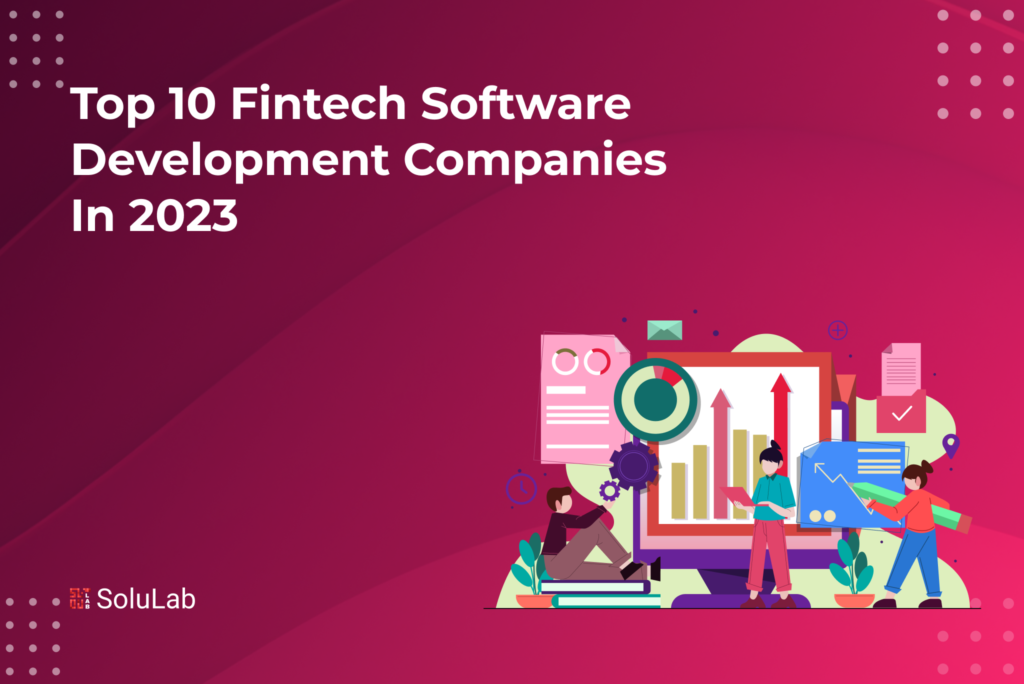 The global fintech market is projected to reach a value of over $460 billion by 2026, growing at a compound annual growth rate (CAGR) of approximately 23% during the forecast period. This indicates the immense interest and confidence investors have in the fintech sector.
With 2023 well underway, it's time to shed light on the top 10 fintech software development companies that are leading the charge in this dynamic landscape. These companies have proven their mettle through their exceptional expertise, groundbreaking solutions, and unwavering commitment to delivering transformative financial experiences.
In this blog post, we will take a deep dive into these trailblazing top fintech software development companies in 2023.
What is Fintech Software Development?
The process of developing and putting into use technological solutions for the financial services sector is known as "fintech development," short for financial technology development. It entails designing, creating, and deploying software platforms, apps, and systems that improve and automate different financial operations.
The goal of fintech development is to employ technology to improve the effectiveness, usability, and accessibility of conventional financial services. The delivery, management, and experience of financial services for both organizations and customers are being revolutionized by fintech developers by using breakthroughs in fields like artificial intelligence, machine learning, blockchain, cloud computing, and data analytics.
The scope of fintech development is broad, encompassing various areas within the financial sector, including banking, payments, lending, insurance, investment, wealth management, and regulatory compliance. Some common examples of fintech development solutions include mobile banking apps, peer-to-peer lending platforms, robo-advisors, digital wallets, payment gateways, cryptocurrency exchanges, and financial analytics tools.
The emergence of fintech has a number of significant advantages over conventional banking systems. It makes transactions quicker and more comfortable, lessens the amount of paperwork and human labor required, offers real-time data insights, strengthens security protocols, increases accessibility for marginalized people, and promotes financial inclusion. Furthermore, user-centric design is a common feature of fintech solutions, emphasizing the provision of a smooth and customized user experience.
Fintech developers generally combine technical proficiency with financial subject understanding. They collaborate closely with businesses, startups, and other participants in the sector to comprehend their unique needs and difficulties. The fintech development process entails locating areas for improvement, conceptualizing remedies, writing code and programming, doing thorough testing, and iterating continuously to improve the product.
Criteria for evaluation
To evaluate some of the leading fintech software development companies, consider the following criteria:
Expertise and Technical Skills: Take into account the following factors while judging fintech software development companies. Evaluation of the company's experience in developing fintech software, including its familiarity with related frameworks, protocols, and platforms. Take into account their knowledge of the languages used to construct financial software, data analytics, cloud integration, security, and compliance.
Experience and Track Record: Examine the company's experience in completing profitable fintech software projects across a variety of sectors and disciplines. Examine their past performance in terms of client satisfaction, project complexity, and scalability. Take into account the business' length and reputable track record in the financial software development industry.
Innovation and R&D Efforts: Examine the firm's dedication to innovation and continuous research and development in the field of financial software. Think about their investments in cutting-edge technology, their patents, and their work with the financial software industry. Analyze their capacity to deliver innovative solutions and be abreast of market changes.
Variety of Products and Services: Examine the company's offerings for financial software services and solutions. Take into account their capacity to provide full-cycle financial software development services, including architecture design, development, integration, and maintenance, as well as strategy and consulting. Analyze their expertise in creating specialized financial software programs that satisfy client demands.
Reviews and Testimonies from Clients: Examine client comments, endorsements, and case studies demonstrating the company's successful fintech software development initiatives. Consider client contentment, project results, and the company's capacity to satisfy clients.

Top Fintech Software Development Companies
The realm of financial technology, or fintech, has become an undeniable force, transforming traditional financial services and revolutionizing the way we manage our money. From mobile payment solutions to robo-advisors, fintech has disrupted the financial landscape, empowering individuals and businesses alike with greater convenience, accessibility, and efficiency. These are some of the best fintech software development companies offering top fintech services.

1. SoluLab
SoluLab, a leading fintech software development company, is renowned for providing dependable and high-quality software solutions that help businesses streamline their operations and increase their bottom line. They leverage cutting-edge technology and expertise to deliver cutting-edge fintech software solutions that aid businesses in streamlining operations, improving the customer experience, and successfully navigating regulatory requirements.
Whether you want to create a platform for financial management, a mobile banking app, or a fraud detection system, SoluLab has the skills and expertise to help you. Due to its emphasis on innovation, quality, and client satisfaction, SoluLab is the go-to choice for businesses wishing to use the potential of fintech software to spur development and success. They provide a wide selection of software packages.
$25-$49
50-249
2014
Los Angeles, CA, USA
Disney, Microsoft, Georgia Tech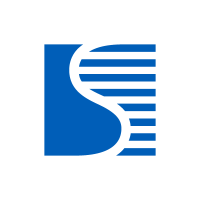 2. ScienceSoft
A pioneer in the field, ScienceSoft provides a wide range of software development services specifically designed for the financial industry. They have produced cutting-edge solutions for digital asset management, decentralised finance (DeFi), and smart contracts with a heavy focus on blockchain technology. They have a reputation for being dependable and offering cutting-edge solutions thanks to their experience and a history of successful deployments.
Their offerings include anything from building smart contracts and decentralised finance (DeFi) systems to designing specialised blockchain apps for payments and remittances. They provide clients with strong and scalable solutions thanks to their in-depth expertise in blockchain technologies and their focus on industry compliance.
$30-$70
750+
1989
Texas, USA
RBC Royal Bank, Tieto Evry, Unibank, City First Bank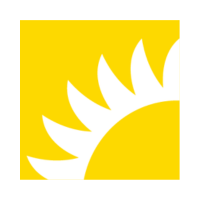 3. Andersen Inc
Andersen Inc is a well-established fintech software development company known for its expertise in artificial intelligence and machine learning. They specialize in developing intelligent chatbots, fraud detection systems, and automated financial advisory platforms. With a commitment to leveraging data-driven insights, has helped financial institutions enhance customer experience, optimize operations, and mitigate risks. They have successfully completed projects for a number of well-known institutions, offering consumers user-friendly interfaces, strong security measures, and smooth backend system connectivity.
$25-$50
3500+
2007
Warsaw, Poland
Samsung, Mercedes-Benz, Ryanair, Paysera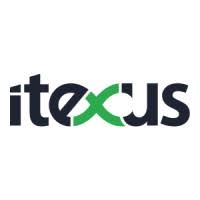 4. Itexus
Itexus is a business that exclusively specialises in providing services to organisations that operate in the financial industry. It stands out for its advanced risk management solutions and regulatory compliance software. It is known for its expertise in developing innovative solutions for financial inclusion and microfinance institutions. They have built robust platforms for digital lending, microfinance management, and financial literacy.
Their comprehensive suite of tools enables businesses to monitor and assess risks, ensure compliance with industry regulations, and implement robust security measures. Itexus solutions have been praised for their accuracy, scalability, and ability to adapt to evolving regulatory frameworks.
$25-$50
101-500
2013
Illinois, United States
Mango Connects, Mc. Donald's, Chick-Fil-A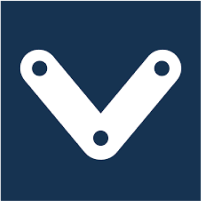 5. Vention
Vention is a fintech development company that specializes in custom fintech software development ,mobile payment solutions and digital wallets. They have built secure, user-friendly applications that facilitate seamless transactions and enable customers to manage their finances on the go.
Their solutions have gained recognition for their intuitive interfaces, robust security features, and integration capabilities with various payment systems. With a focus on leveraging emerging technologies, such as biometric authentication and voice recognition, they strive to enhance user experiences and promote financial inclusion.
$55-$99
251-500
2002
Quebec, Canada
StoneX, Zilch, IC Markets, Curve, DealCloud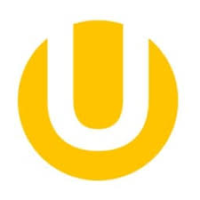 6. UppLabs
UppLabs is a data analytics and business intelligence company catering specifically to the FinTech, Real-estate, and healthcare sector. They provide advanced analytics tools and predictive models that enable financial institutions to gain valuable insights from vast amounts of data. Its solutions have empowered organizations to make data-driven decisions, improve customer targeting, and optimize risk management strategies.
$25-$49
50
2014
Pennsylvania, United States
Recap Investing, LimeHome, Wellbit, List Assist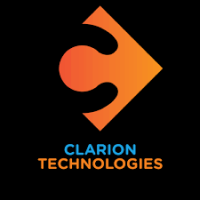 7. Clarion Technologies
Clarion Technologies is a prominent player in the fintech industry, offering end-to-end software development services for investment management and wealth advisory firms. Their solutions encompass portfolio management systems, automated trading platforms, and personalized financial planning tools. It's expertise in financial modeling, algorithmic trading, and wealth management strategies has earned them a strong reputation in the industry.
$25-$49
101-500
2000
Pune, India
Redline, Financial Driver, Flimp Communications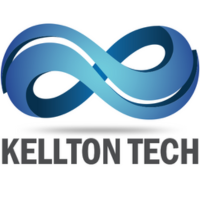 8. Kellton Tech solutions
Kelton specializes in developing secure and scalable payment processing solutions for e-commerce platforms, financial institutions, and payment service providers. Their expertise spans payment gateways, fraud prevention systems, and mobile payment applications. Its solutions are known for their seamless integration, robust security protocols, and ability to handle high transaction volumes.
$25-$50
1000-9999
2009
Reston, VA
Bajaj Capital, Paytm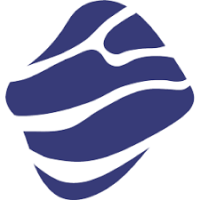 9. Miquido
Miquido is a fintech software development company that focuses on creating innovative solutions for variety of sectors. They offer software products and provide strategies that are powered by informed market research and business intelligence services. Their solutions leverage cutting-edge AI technologies, machine learning and data analytics to streamline insurance processes and enhance customer experience.
$50-$99
101-500
2011
Malopolskie, Poland
Aviva, Hello Fresh, Skyscanner, BNP PARIBAS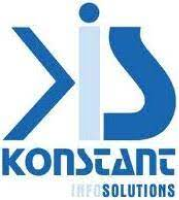 10. Konstant Infosolutions
Konstant Infosolutions is a leading provider of financial technology solutions for capital markets and trading firms. They specialize in building high-performance trading platforms, algorithmic trading systems, and market data analytics tools.
Its range of solutions like Transaction (backend) Management, Web Apps for Internet Banking and Mobile Banking, ERP/CRM, Automated Workflow are praised for their reliability, low latency, and comprehensive market coverage, empowering traders to execute trades swiftly and efficiently.
$25-$50
51-200
2003
California, USA
Del Monte, Volkswagen
Concluding Remarks
Fintech development plays a pivotal role in reshaping the financial landscape by combining technology and finance to create innovative and transformative solutions. It offers tremendous potential for improving efficiency, accessibility, and transparency within the financial services industry, ultimately benefiting businesses, consumers, and the global economy as a whole.
Fintech software solutions are meticulously crafted by skilled fintech software developers, quality assurance specialists, project managers, and business analysts. SoluLab excels in delivering innovative fintech software development services, catering not only to the banking, insurance, and investment sectors but also to a diverse range of businesses operating in the fintech industry. Leveraging cutting-edge technologies, SoluLab specializes in building seamless and intelligent fintech environments that empower businesses to enhance compliance, optimize efficiency, and fortify security measures.

FAQs
1. What are the key technologies used in fintech software development?
Fintech software development relies on various technologies to deliver innovative financial solutions. Some key technologies include artificial intelligence (AI) and machine learning (ML), blockchain, cloud computing, data analytics, mobile application development, and cybersecurity. These technologies help power features such as personalized financial advice, secure digital transactions, real-time data analysis, and seamless user experiences.
2. How long does it take to develop fintech software?
The development timeline for fintech software can vary based on the complexity of the project, specific requirements, and the size of the development team. Smaller-scale projects may take a few months, while larger, more complex endeavors could span several months or even a year. It is crucial to conduct proper planning, define clear objectives, and engage in agile development practices to ensure efficient and timely delivery of fintech software solutions.
3. What security measures are taken in fintech software development?
As financial transactions and personal data are sensitive, security is of utmost significance while developing fintech software. Fintech firms use strong security measures, such as encryption methods, secure authentication procedures, frequent security audits, vulnerability assessments, and compliance with industry standards like Payment Card Industry Data Security Standard (PCI DSS) and General Data Protection Regulation (GDPR).
4. How can fintech software development benefit businesses and consumers?
The development of fintech software has several advantages for both customers and enterprises. Businesses may provide cutting-edge financial goods and services because of fintech solutions' increased operational effectiveness, cost savings, improved client experiences, and access to real-time data analytics. Through mobile banking and digital wallets, consumers may take advantage of easy and secure digital transactions, individualised financial management tools, access to alternative financing platforms, effective payment methods, and broader financial inclusion.