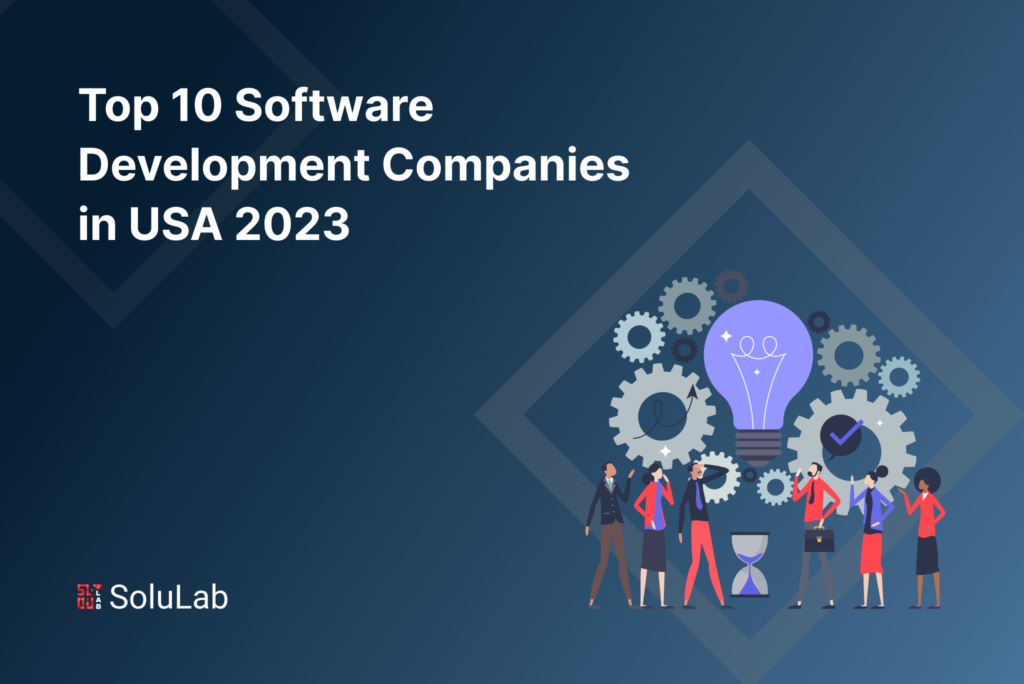 If you have landed on this article, you are searching for top software development companies in the USA.
Software development companies are the ones who take a stance on the rigorous process of designing, building, testing, and deploying software by following certain standards. And it is no surprise that if you are eagerly willing to bring your innovative ideas into the real world, you must rely on the best software development companies in the USA.
However, the problem over here is choosing the right companion. With hundreds of software companies operating in the USA, deciding which IT firm to choose as your development partner takes time.
This leaves you with two choices,
1. Rely on your connections
2. Do the research by yourself and find the ideal companion.
Both approaches have their downsides.
For instance, if you choose the first one, it's guaranteed your connections will be a bit biased about companies, and if you choose the other one, you have to invest a lot of time to find the one that caters to your project requirements, but it's worthwhile and recommended.
Given the volatile market conditions following COVID, we strongly advise against relying on biased opinions and instead researching companies by yourself for quality software development.
Read Our Blog Post: Top 10 Software Development Companies in Los Angeles
Are you searching for the top software development companies in the USA? Choosing the right software development company is crucial for bringing your innovative ideas to life. With numerous software companies operating in the USA, deciding which one to choose as your development partner can be challenging. To help narrow your choices, we have compiled a list of the top 10 software development companies in the USA based on criteria such as experience, portfolio, pricing, support, and technology expertise.
Software development has become the backbone of innovation in today's rapidly evolving digital landscape. From mobile applications and web platforms to enterprise software solutions and emerging technologies like artificial intelligence and blockchain, software development companies play a pivotal role in shaping the technological advancements that drive businesses and improve lives.
However, with the proliferation of software development companies across the globe, choosing the right partner for your project can take time and effort. Whether you're a startup with a groundbreaking app idea or an established enterprise seeking to revamp your digital presence, finding a reliable and skilled software development company is essential to turn your vision into reality.
To help you navigate through the sea of options, this blog presents a carefully curated list of top software development companies renowned for their expertise, quality of work, and customer satisfaction. These companies have earned their reputation through years of delivering cutting-edge solutions, embracing the latest technologies, and providing exceptional customer service.
Whether you're looking for a mobile app development company to create a user-friendly application, a web development agency to build a robust online platform, or an enterprise software provider to streamline your business processes, you'll find a diverse range of companies on this list, each with its unique strengths and specialization.
To compile this list, we considered several factors, including the company's expertise, industry recognition, client testimonials, and the diversity of projects they have completed. However, it's important to note that the list presented here needs to be completed, and conducting thorough research and evaluating companies based on your specific project requirements is always recommended.
Read Also: How to Choose The Right Custom Software Development Company?
Now, let's dive into the world of software development and explore some of the leading companies driving innovation in the digital age. From established giants to rising stars, each company on this list brings its unique value proposition, showcasing its technical prowess and commitment to delivering exceptional software solutions.
In the subsequent sections, we will highlight a selection of reputable software development companies, outlining their areas of expertise, average hourly rates, industry recognitions, serving industries, headquarters, and notable clients. By the end of this blog, you'll have a comprehensive understanding of some of the most trusted software development companies and be better equipped to make an informed decision for your next development project.
So, without further ado, let's begin discovering the top software development companies shaping today's and tomorrow's digital landscape. Some may be time-consuming. Yes, it is, but it will be manageable if you follow the resources in this article. We have compiled a list of the top 10 software development companies in the USA to help you narrow down your choices for your development needs.
How Did We Compile The List of Top Software Development Companies?
It's hard to know which company stands out as the best development companion, so we have used a few criteria to evaluate a company, like pricing, maturity in delivering software solutions, post-deployment support, and the type of development. This will help us narrow the choices so you can only focus on the right companion.
Years of experience in the market

Client testimonials

Quality of delivered products

Size of the team

Variety of industries the company has worked with

Expertise in understanding business and market development

Technology Stack

Interested? Here are the Top Software Development Companies in USA.

1. SoluLab
SoluLab sits in the sweet spot of being the #1 software development company in the USA.
SoluLab is primarily a cutting-edge solution provider with a clear and straightforward goal to digitally transform every client organization with the help of emerging technologies like blockchain, NFT, crypto, IoT, ML/AI, and the metaverse.
SoluLab has a proven track record of delivering quality solutions ahead of deadlines, and its operations go beyond America and cover international clients worldwide.
SoluLab is also known for its cost-saving model, which reduces the cost of development by 50%. If you are looking for reasonably priced software development, then SoluLab is the best option.
$25-$49
50-249
2014
Los Angeles, CA, USA
Disney, Microsoft, Georgia Tech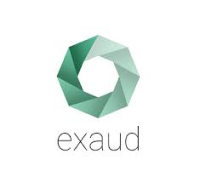 2. Exaud
Exaud is a technical consultancy and software development firm that aims to build and serve precise software solutions.
Founded in 2012, Exaud has a rich heritage of developing innovative software products and providing Fortune 500 companies with best-in-class software services.
The one thing that makes Exaud unique is its contribution to the automotive industry. Many automobile companies, such as Nissan, Ford, and others, have employed their software.
$50+
11-50
2012
Houston, Texas, USA
Nissan, Essent, Samsung, Presto, Blaupunkt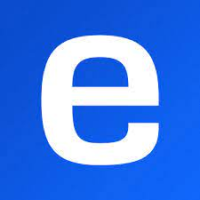 3. Eleks
Established in 1991, Eleks is among the top outsourcing companies that help enterprises elevate their value through custom software development.
Eleks provide various software development services such as custom software development, product design, QA, research and development, etc.
They help enterprises build a perfect development team, adapt to digital transformations, and unify their digital ecosystem.
$25-$49
1000+
1991
Michigan Ave, Chicago, USA
Aramax, GRTgaz, Blackboard, Acino, Reactor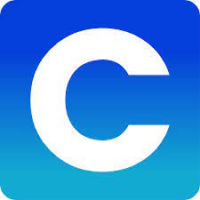 4. Cubix
Founded in 2008, Cubix is an award-winning app development company with expertise in developing, customizing, and integrating complex systems, business intelligence analytics, and modernized mobile app development.
Besides its core mobile development, Cubix provides digital services such as blockchain, IoT, AI, ML, and SaaS.
$25-$49
51-2000
2008
Rosemary Ave, Florida, USA
Suzuki, Canon, Unilever, Sapient, Walmart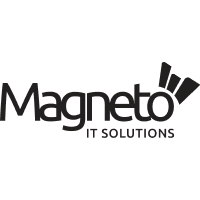 5. Magneto IT Solutions
Magento is an e-commerce development company well known for its digital e-commerce solutions. Its expertise is developing market-leading end-to-end B2B, B2C, B2B2B, and D2C marketplace solutions.
Many Fortune 500 companies have favored Magento for eCommerce solutions and Consultation for manufacturing, distribution, wholesale, and retail to unify digitalization.
Though Magento specializes in e-commerce, it does offer in-general software development services such as mobile and app development, DevOps, etc.
$50-$99
200-500
2006
New York, USA
Daikin, Soji Cleaners, Nova Consulting, World of Stones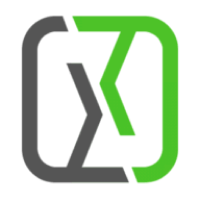 6. Iflexion
Iflexion, established in 1999, is a prominent software development company to optimize client organizations with its calibrated custom software solutions. Iflexion's primary expertise lies in full-cycle web and mobile development of any complexity.
However, in addition to this, it even provides e-commerce, big data, business intelligence, AR, computer vision, and e-learning development services.
$25-$49
1000+
1999
Denver, Colorado, USA
Adidas, Philips, Toyota, Paypal, Expedia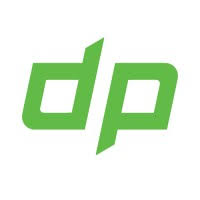 7. Dev.Pro
Dev.Pro is a popular software development partner that helps innovative enterprises amplify their growth with its agile software development services.
Dev.Pro offers a wide range of digital and emerging technology solutions such as cloud development, blockchain, digital e-commerce, DevOps, and a handful of general software services such as UI/UX design, testing, QA, system integration, and analytics.
$40+
200-500
2011
LA, Nevada, USA
Inveniam, SalesLoft, Securrency, Heartland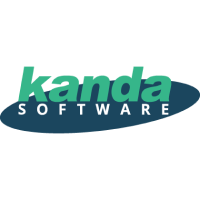 8. Kanda Software
Kanda is a full-service development, digital transformation, and QA partner with expertise in SaaS, mobile application development, and other on-premises solutions.
Kanda provides many services like cloud engineering, custom software development, mobile solutions, enterprise application integration, QA, and DevOps to companies ranging from startups and small businesses to Fortune 500 companies and tech giants.
$50+
51-200
2013
Newton, MA, USA
Janssen, Verizon Media, OneSky Group, Rue Gilt Groupe, Imprivata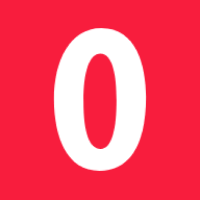 9. Orangesoft
Founded in 2011, Orangesoft is among the best software companies that adhere to modern ways of development. For this reason, Orangesoft has a sound reputation in mobile and web application development.
Like other listed companies, Orangesoft promises to provide full-cycle development services across every development spectrum.
$50+
51-200
2011
San Francisco, CA, USA
Hamleys, Sport.com, CoachNow, Adidas, Yukon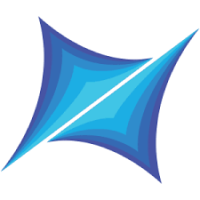 10. Digital Silk
As the name suggests, Digital Silk aids businesses with digital transformation. It aims to provide a superior digital experience to its clients using next-gen AI, ML, and IoT technologies.
Digital Silk guarantees more exposure with branding and digital strategies, design, and web development, result-driven digital marketing, full-service e-commerce development, and more.
$50-$99
11-50
2017
New York, USA
IBM, doForms, NFL, NYU, P&G, Amazon, HP, AT&T
Final words
There you have it, the top 10 software development companies in the USA for different types of development.
Each shortlisted company here has unique benefits, a work attitude, and modernized techniques to enhance your product development and expand your reach in the international market.
In this blog, we have explored the world of software development companies and their crucial role in driving innovation in the digital age as businesses and individuals continue to rely on technology for their day-to-day operations.
One such company that deserves recognition is SoluLab. Based in the United States, SoluLab is a leading custom software development company in the USA with a reputation for delivering exceptional solutions to clients across various industries. With a team of skilled and experienced developers, SoluLab has completed numerous projects, including mobile app development and enterprise software solutions.
SoluLab is committed to understanding its clients' unique needs and providing tailored solutions that align with their business objectives. They follow a collaborative approach, working closely with clients at every stage of the development process to ensure transparency, efficiency, and the project's ultimate success.
SoluLab's services encompass a wide range of custom software development solutions. Whether you need a mobile app for iOS or Android platforms, a web application to streamline your business processes, or a robust enterprise software solution Finding the right software development company becomes paramount to enhance operational efficiency, SoluLab has the expertise to deliver.
Read Our Blog: Best Custom Software Development Companies in the USA
In addition to its comprehensive development services, SoluLab offers the option of hiring dedicated developers. This flexible hiring model allows businesses to augment their in-house teams with highly skilled professionals from SoluLab's talent pool. By hiring dedicated developers, companies can tap into additional expertise, scale their development capacity, and accelerate project timelines.
When it comes to quality, SoluLab consistently delivers. Their dedicated developers follow industry best practices, utilize cutting-edge technologies, and adhere to rigorous quality assurance processes to ensure the final product meets the highest standards. Moreover, SoluLab's commitment to customer satisfaction is evident through its long-standing relationships with clients and stellar track record of successful projects.
Whether you're a startup with a disruptive app idea or an established enterprise seeking to stay ahead of the competition, SoluLab is a reliable partner that can bring your software development vision to life. Their focus on innovation, quality, and customer-centric approach makes them an ideal choice for businesses looking for a custom software development company in the USA.
As you explore the landscape of software development companies and weigh your options, remember to consider SoluLab and its valuable services. With their expertise, commitment to excellence, and passion for delivering top-notch solutions, SoluLab is poised to drive your digital transformation and help you achieve your business goals. Choose SoluLab and experience the power of a software development partner dedicated to your success. Contact SoluLab today and embark on a transformative journey toward software excellence.
Check Our Article: SoluLab Honored By GoodFirms as the Winner of the Trusted Choice Award 2023
In conclusion, the world of software development is vast and ever-evolving, with numerous companies offering their services. Finding the right software development company is crucial for the success of your project, and we hope this blog has provided valuable insights and guidance in that regard.
So whether you are a startup or a tech behemoth, you can pick any of the companies and begin your development within a short period of time.

FAQs
1. What is the software development process?
The software development process refers to a series of steps involved in designing, coding, testing, and maintaining software. It typically includes requirements gathering, analysis, design, implementation, testing, deployment, and maintenance.
2. How long does it take to develop custom software?
The duration of software development projects can vary significantly depending on the complexity and scope of the project. Factors such as team size, project requirements, and development methodology can also impact the timeline. SoluLab works closely with clients to provide accurate estimates based on their project requirements.
3. What is the difference between custom software development and off-the-shelf software?
Custom software development involves creating customized software to meet a business or organization's unique needs and requirements. On the other hand, off-the-shelf software-built software is ready for use by many users. Custom software offers more flexibility and scalability, while off-the-shelf software provides a quicker solution but may lack certain features or customization options.
4. How do you ensure the security of the software being developed?
SoluLab understands the critical importance of software security. They follow industry best practices and employ robust security measures throughout the software development lifecycle. This includes implementing secure coding practices, conducting regular security assessments, and adhering to data protection regulations to safeguard sensitive information.
5. How can I effectively communicate with the development team during the project?
SoluLab emphasizes open and transparent communication throughout the software development process. They provide dedicated project managers who are a point of contact between clients and the development team. They also leverage various communication tools and platforms to ensure smooth collaboration, including project management software, video conferencing, and regular progress updates.