Launching an ICO might be a common thing nowadays, but to launch a successful ICO is indeed clapworthy matter. It is not as easy and straightforward as it may seem in the very first instance. The process to launch an ICO starts with strategizing and assembling a team of experts. This is because ICO is a new niche and hardly there are any competent players and employees are involved in it. Further, its demand is also very high. Demand has a direct relationship with costs.
How Much Does It Cost To Launch A Successful ICO?
ICO typically goes through THREE stages of funding.
Private round that includes raising funds from family & friends,
Pre-ICO for getting accredited investors to invest $100,000 and above,
Crowd sales for any crypto investor.
As per our inhouse ICO Advisors, though it is a matter of debate because cost depends upon requirements, the cost to launch a successful ICO falls in between somewhere around $50,000 to $500,000.
The best ballpark estimation of the cost to launch a successful ICO is penned down here, take a look!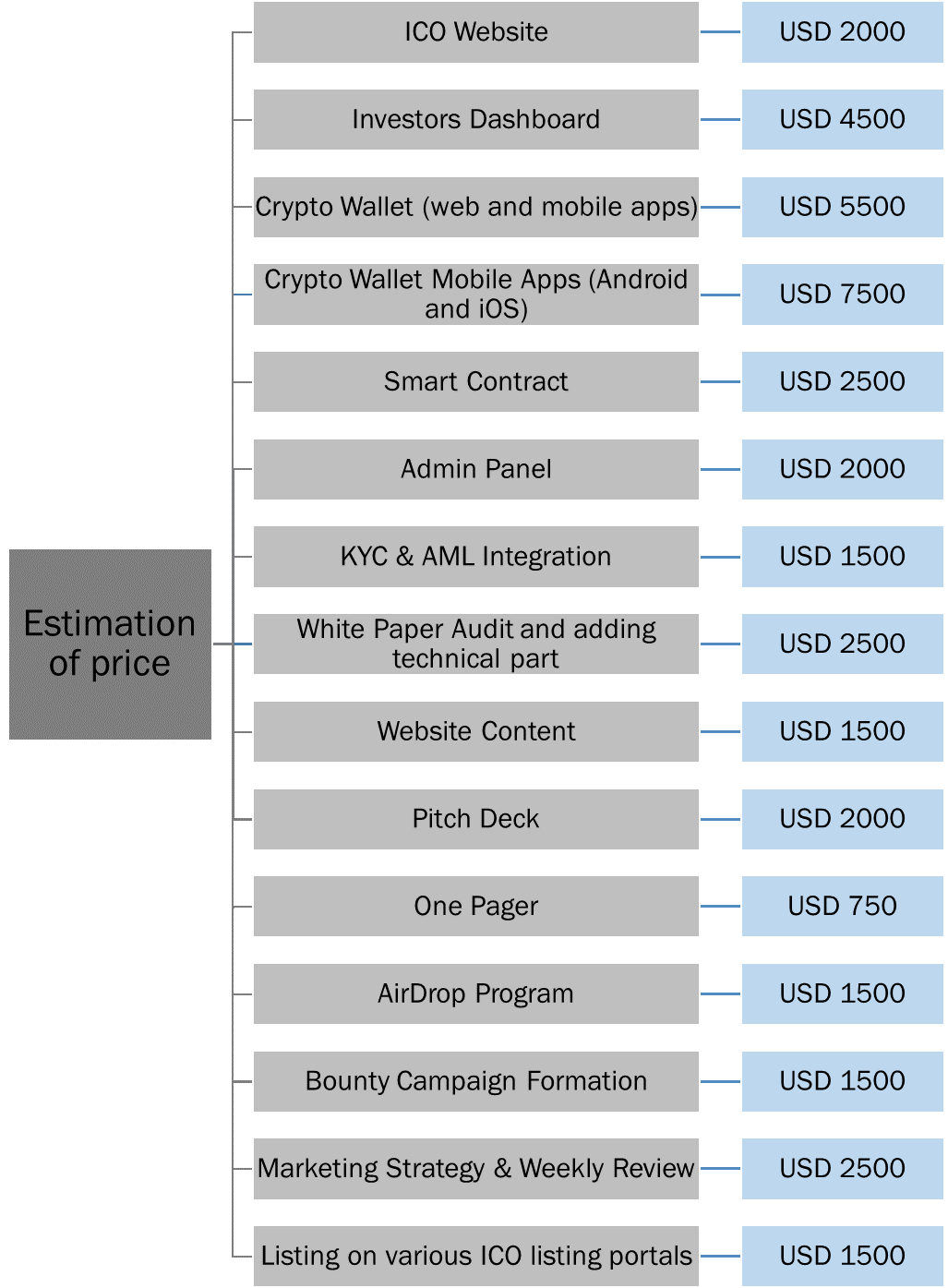 The above mentioned are usually one-time costs. However, to sustain interest in your ICO and boost the number of investors, there are certain services required. Those monthly retainer services are mentioned below: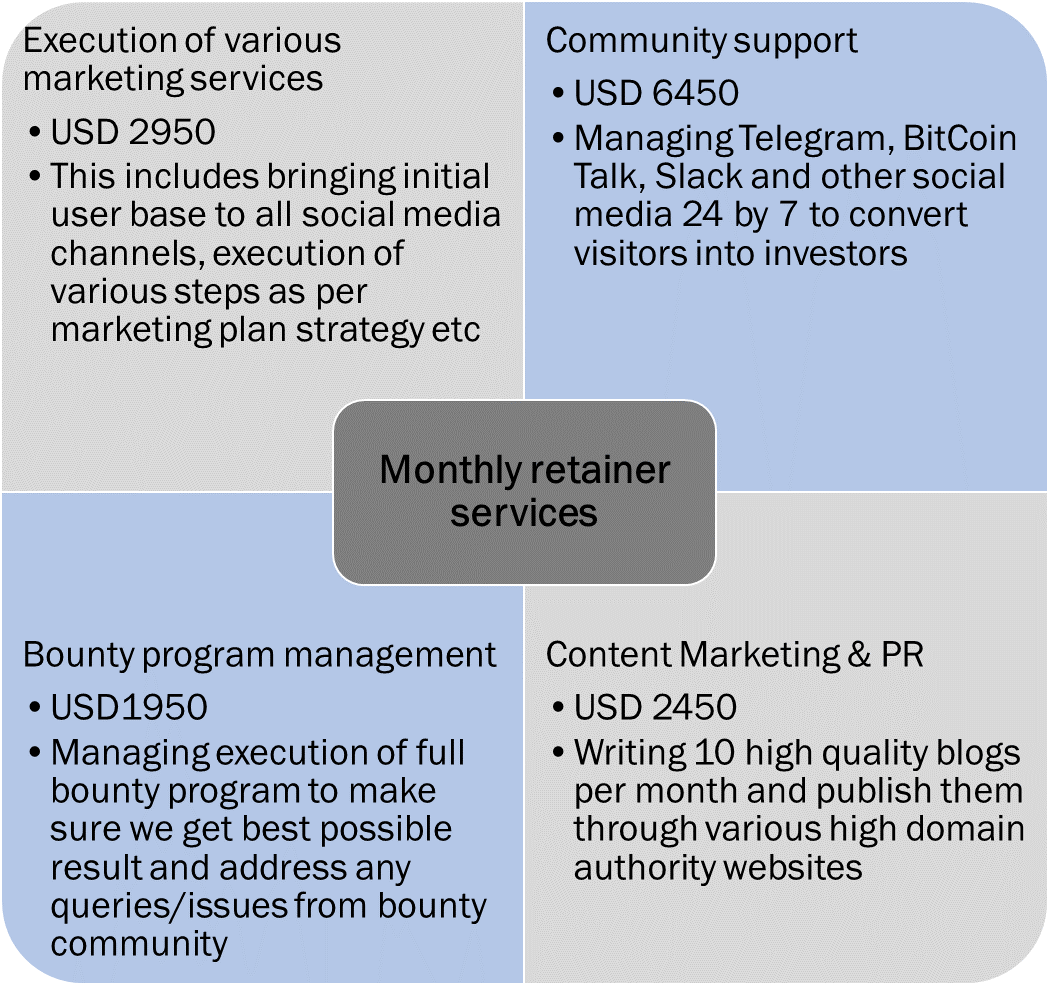 Signing off…!
ICOs have become the go-to funding option for blockchain startups that are willing to raise funds to take their project from an idea to a fully functional product. So, are you ready to launch your ICO?