There's a good news for all those businesses that run medical marijuana dispensaries or want to sell cannabis / weeds online. The legal cannabis market is growing faster across North America than predicted by experts.
According to Fortune.com, legal marijuana sales are expected to hit $10 Billion this year.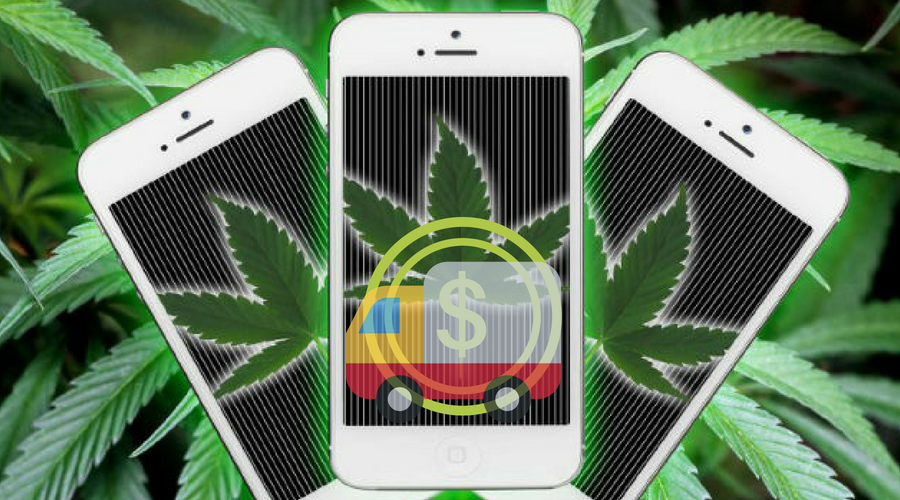 This is surely going to positively impact startups and businesses engaged in selling cannabis / weed online.
As per the CEO of The Arcview Group, Troy Dayton, "Aside from cryptocurrency, there is simply no other industry changing as rapidly or as unevenly as the cannabis sector."  
The dynamics of cannabis industry are changing rapidly due to legalisation. So, if your medical marijuana dispensary or cannabis business has yet not delve into ondemand weed delivery mobile app, now is the right time to do so.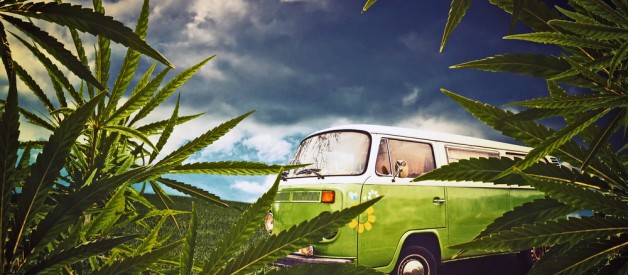 Key Features Your Startup Should Include In ondemand Weed Delivery Mobile App
User registration
Registration is the very first step in operating any mobile app. It should be as simple as possible. Its look and feel can either make or break the impression of an entire app. Also,  a quick and simple user registration attracts more users to sign up and retain them for a long time.
Sign up options must be easy and simple. A user should find the registration procedure effortless. Restrict it to the fields of basic details like: name, email ID, contact number, and date of birth. It is advisable to include fields like name of the medical director and patient ID number.
Simple verification
Of course, registration should not be complex, with very few steps. But, to ensure that the user is genuine, verification step is must. Verification ensures that the weed buyers or app users are authentic. To complete verification process, there can be options for user to upload an ID proof or picture, solve the mathematical question or insert a medical marijuana card number. In all, the end customers need to verify their status as a legal cannabis user.
Explore weed products
Through this feature, users / target customers can explore a wide range weed products. On clicking on any of the weed product from the list, they can explore its features, price, benefits and possible side effects. It is pretty similar to eCommerce website wherein user can view multiple products on one screen and from there can pick based upon their choice.
The more beautiful and user-friendly this feature is, the more chances of growing your medical marijuana dispensary is. This is the best way to showcase as many weed and cannabis items as you want to sell.
Easy order placement
From the list of various weed products or marijuana medicines, customers should be able to easily find their requirements. The design should be presented in such a way that they can reach to their prescribed product in few simple steps.
Remember, if design and development will be complex of your ondemand weed delivery mobile app, it will just result in lost quality traffic at the bottom of your funnel.
Effortless payment process
Once the customers place an order in your ondemand weed delivery mobile app, the next step is to take them through the payment process. Provide them most possible payment options so that they do not run away from cart. They should be able to process their payments through wallets, debit cards, credit cards, internet banking and other integrated payment gateways.
The world is moving towards the strong adoption of blockchain and cryptocurrency. You can also have an option of payment through digital currency.
In all, provide them with maximum security and safety to make online payment.
Track the driver, route and order
It's a human tendency that once you place an order online you get curious about when will it reach to you. Once the patients / marijuana users access your ondemand weed delivery mobile app and place an order, they should be able to instantly and constantly track their order.
You can utilise Google Map SDK to provide accurate tracking of route. On placing an order, send them details of driver and route so that they can track their order in real-time.
Consult a doctor
Marijuana products might require consultations prior to its purchase. When users explore various product options in your app, they might get confused regarding composition of medicine or required dose. It's good to provide them an option where they can directly consult a doctor and discuss their queries from the mobile application itself to transform their confusions into clarities.
Locate nearby marijuana dispensaries
Along with getting a pool of doctors on-board, provide your marijuana patients with an option to locate nearby dispensary. If patients can locate nearby dispensaries having cannabis products, they can use this feature to order any sort of weed products from their preferred and nearby locations.
Other common app features
Till now we talked about few unique features of ondemand weed delivery mobile app. Let's go on must have features for any cannabis mobile app. These include, but are not restricted to, push notifications, manage orders, manage/edit profile, ratings and reviews.
These common features play pivotal role in connecting business with customers. Customers get notified whenever any new product is added or order is executed. Similarly, businesses get notified of any orders, logins or searches.  
Further, importance of receiving feedback, ratings and reviews are crucial to improve business and services. So, this is another must-have feature of any mobile app. Do include it in your ondemand weed delivery mobile app too.
Wrapping up!
Reading these features will surely have given you an exact idea of your dream app to boost your marijuana dispensary or cannabis business. Why not thinking of building your own digital cannabis empire? Take a look at the exciting features of your cannabis suite.