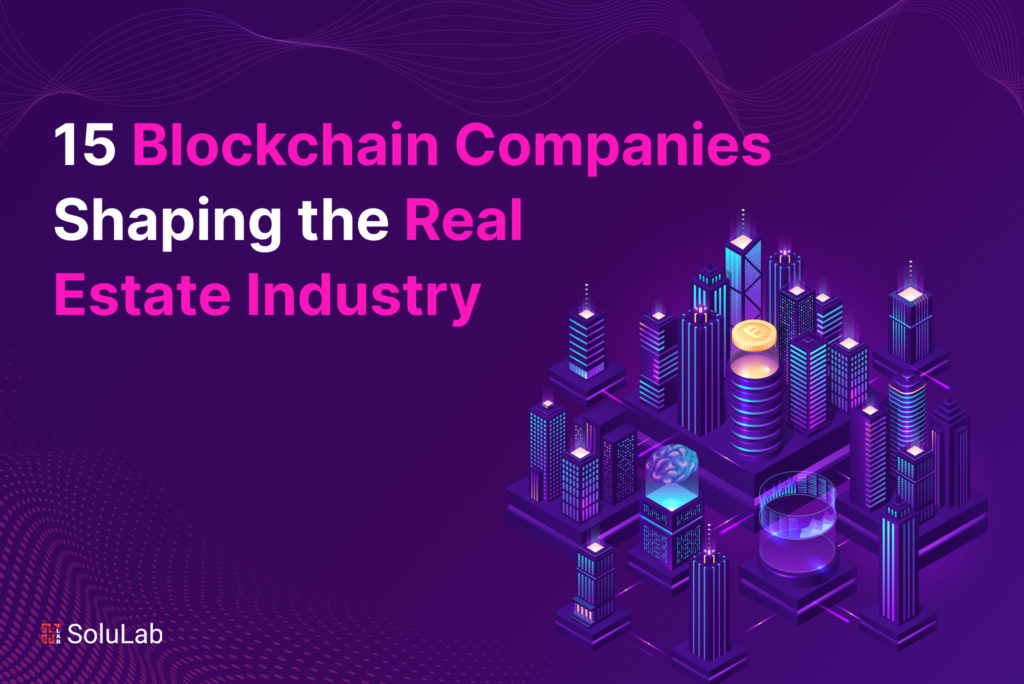 Properties for vacation rentals. parking areas even ideal residences They will all soon be bought on a blockchain. Indeed, the use of real estate crypto tokens to connect buyers, sellers, and investors as well as learn about properties is growing in popularity. But why is the real estate industry expected to benefit so significantly from blockchain? First and foremost, it fosters trust by enhancing transparency by utilizing distributed ledger technology (DLT). Trust is crucial in real estate, whether it be in a listing, an agent, or a website. Blockchain technology for real estate also streamlines contract procedures, saves time, and lowers expenses.
Blockchain in the Real Estate Industry
Blockchain is the leading technology in real estate since it has a built-in system of trust. Global real estate firms use blockchain's ledger and smart contract features to transparently and effectively make renting, purchasing, investing, and even financing possible.
A unified database of leases and acquisitions is more important than ever because of the enormous daily rate of real estate crypto tokens. Blockchain is able to do that. Brokers and agents would be able to access the whole transaction history of a property if the traditional Multiple Listing Service database was upgraded to a blockchain-based one.
Blockchain is being embraced by the expanding property-sharing business in addition to assisting the traditional real estate industry. The 15 blockchain real estate tokenization companies listed below leverage the booming technology to expand their clientele.
15 Blockchain Real Estate Companies Shaping the Real Estate Industry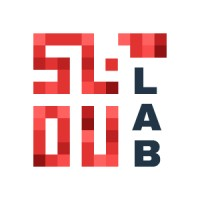 1. SoluLab
One of the best blockchain development businesses with over 50 million active app users and a 97% customer success rate that rivals the competition. The Fortune 500 companies and high-growth startups SoluLab has collaborated with include Walt Disney, Goldman Sachs, Mercedez Benz, the University of Cambridge, Georgia Tech, and others.
SoluLab, led by management executives from Goldman Sachs & Citrix, aims to reduce costs by over 50% for the client with a faster hiring process than other market participants. Through cutting-edge technologies like the cloud, chatbots, blockchain, the internet of things, artificial intelligence, augmented and virtual reality, machine learning, and more, SoluLab's award-winning enterprise software solutions offer full-spectrum, 360-degree services to startups, small businesses, and large corporations.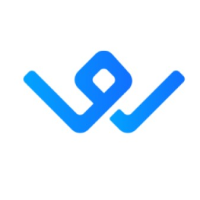 2. SafeWire
The expanding problem of wire fraud that real estate companies, agents, clients, and other industries confront as a result of hacker activity has a solution in SafeWire, which ClosingLock recently bought. The SafeWire platform uses a blockchain network to assure security for risky transactions from the time they are sent until the moment they are received & processed, decreasing the amount of money, clients, and time lost as a result of wire fraud.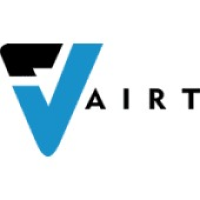 3. Vairt
With the aid of Vairt, customers can create and diversify a worldwide real estate network and generate side income. When investing in fractional real estate, the robust platform provides several tools and resources to ensure the greatest results. This includes neighborhood and property insights, market overviews, real estate analysis, and long-term assistance, all of which operate on a blockchain network for the highest level of security.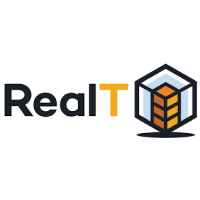 4. RealT
Through a completely compliant, token-based blockchain network, the RealT fractional real estate investing platform enables investors from all over the world to invest in the American real estate market. With permissionless Ethereum & RealTokens, the platform enables investors to purchase tokenized real estate and preserve access to cash flows as well as low maintenance ownership. It provides landlords access to weekly rent payments through the xDai, Ethereum, or US-Dollar stablecoin.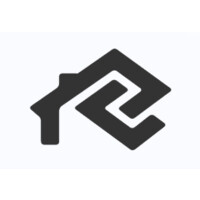 5. PropertyClub
A real estate network called PropertyClub uses blockchain to improve how people advertise, look for, purchase, sell, & invest in properties. Via cryptocurrencies like Bitcoin or the company's own PropertyClub Coin, the organization transacts real estate digitally using smart contracts.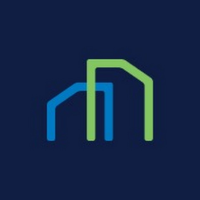 6. ManageGo
For landlords, ManageGo uses blockchain technology. Property managers and owners may handle payments, fully conduct credit background checks, and manage maintenance tickets with the aid of ledger-backed software.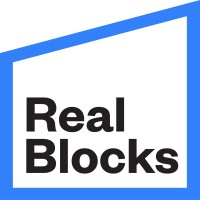 7. RealBlocks
RealBlocks leverages blockchain real estate companies to open up new real estate investment opportunities. Instead of purchasing complete portfolios or assets, investors can purchase fractional stakes on its platform. RealBlocks assists in lowering costs, accelerating procedures, and offering liquidity choices through tokenization that is implemented utilizing blockchain technology.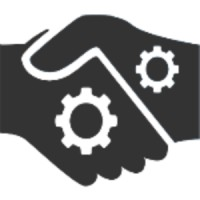 8. SMARTRealty
Smart real estate contracts are used by SMARTRealty to create and uphold agreements for the purchase and renting of real estate. The business's smart contracts assist in setting rules that, if not followed, automatically dissolve a contract, whether it be for paying rent, establishing mortgages, or buying a home.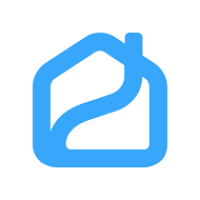 9. Propy Inc
Smart contracts are used by the real estate marketplace Propy to carry out property deals. Using a series of smart contracts, the company's platform enables buyers, sellers, and agents to move the real estate market forward more quickly.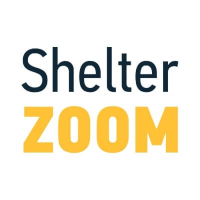 10. ShelterZoom
The entire real estate offer & acceptance process is managed by Docuwalk, the document management system provided by ShelterZoom, using blockchain technology. To provide an unchangeable financial record, the safe online platform logs each step taken to close a real estate deal.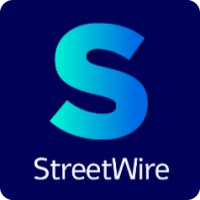 11. StreetWire
Through an encrypted ledger that is under the control of the data supplier, StreetWire develops secure and trustworthy solutions for the real estate sector. Its platform makes real estate transactions speedier and more transparent.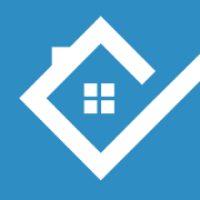 12. CPROP
Building blockchain data applications with an emphasis on finding new opportunities, lowering risk, and discovering problems in the real estate sector are what CryptoProperties, also known as CPROP, do. The technology developed by CPROP is used in a variety of real estate fields, such as brokerage deals, investment management, property development, finance, and insurance.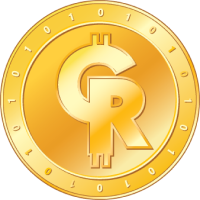 13. The Crypto Realty Group
The Crypto Realty Group is a consultancy firm that collaborates with financial consulting and crypto escrow businesses to assist clients in purchasing and reselling local, national, and worldwide residential, and commercial using local real estate crypto tokens.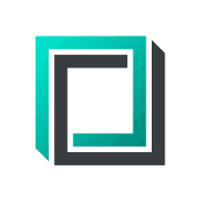 14. Blocksquare
While its white-label platform may be used to establish investment platforms, Blocksquare is among the real estate tokenization companies. Their protocol can be applied to digitize the value of real estate assets. The business claims that businesses of all sizes can benefit from its blockchain infrastructure.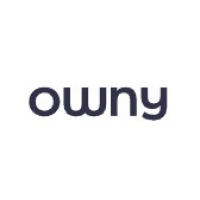 15. RealtyBits
RealtyBits makes it easier to invest in real-world assets like real estate using blockchain technology. A user's account can be created for free and validated in under a minute. Following their initial investment, RealtyBits offers a dashboard that enables them to keep an eye on their assets. One of the company's investors is Coinbase.
How is Blockchain Technology Changing the Real Estate Industry?
More blockchain use in commercial real estate could have a favorable impact on the sector. Quite a few real estate companies employ blockchain because it is a relatively young technology. But when people become aware of its potential advantages, it can gain popularity. The following are possible blockchain uses in the commercial real estate industry.
Faster, More Secure Transactions: Numerous characteristics of blockchain can result in speedier, more secure transactions. You don't need to wait for financial institutions to file paperwork because every activity is recorded on a public ledger. Additionally, the use of blockchain in commercial real estate would make it impossible for records to be altered. Consumers currently depend on financial organizations to safeguard their private information. Unfortunately, the extra security measures that banks & other financial organizations take don't guarantee safety. Financial institutions are the target of some of the largest data breaches, probably because fraudsters are aware that they may obtain information there that would aid them in their crimes.
Smart Contracts: By minimizing paperwork and the stages required to purchase property, using blockchains in commercial real estate to expedite processes instantly creates chances to cut expenses. Smart contracts built on the blockchain are utilized in the process to help automate it. If/then statements that advance real estate blockchain projects at the proper point can be used in blocks of a ledger. For instance, the smart contract might stipulate that the buyer won't get a formal price offer until the property has been thoroughly inspected and assessed by an expert.
Lower Costs: By minimizing paperwork and the stages required to purchase property, using blockchains in commercial real estate to expedite processes instantly creates chances to cut expenses. You can buy property tokens on some websites for real estate. You can buy a house or a portion of a property using cryptocurrencies rather than going through a brokerage that levies fees.
Asset Tokenization: Blockchain technology has the potential to revolutionize how real estate investments are crowdfunded. Currently, ownership of properties funded by crowdfunding is distributed among the investors. A real estate company, for instance, might offer 100 shares. Once fully funded, they use the investor's funds to buy or construct an asset that will produce income.
Tracking Asset Ownership: The structure would be slightly changed by asset tokenization to provide investors & developers more flexibility. You could buy a token that is recorded in a public ledger rather than a portion of the real estate. You now have a fully transparent record of when and how much you spent on the token. You have evidence that you made an investment and the tokens are yours, in case your ownership is ever questioned.
Selling Your Real Estate Investment Tokens: Asset tokenization will also make it simpler for you to sell your investment to a third party. Investment agreements currently allow other owners to restrict you from selling your stake without their consent. Even if you are allowed to sell your share without permission, you will still need to complete a tonne of paperwork in order to transfer your ownership to another investor.

Final Words
The real estate blockchain, tokenization, as well as cryptocurrency businesses, are all still in their infancy, as are the majority of other blockchain and tokenization integrations into the real world. Although the future seems promising, several obstacles must yet be overcome before the technology can be widely used. As was already said, tokenized real estate, which is arguably the most significant prospective utilization of real estate blockchain projects, is plagued by an extremely unliquid market, a near-total lack of asset trading between platforms, as well as a lack of institutional adoption.
Software wallets like Exodus Wallet and Trust Wallet impress with their user-friendly interfaces and elegant designs. These wallets prioritize security without sacrificing user convenience, making them popular choices for crypto enthusiasts of all levels.
Finally, it should be emphasized that the metaverse's real estate market is booming. It's difficult to say whether this is a short-lived trend or a wise investment, similar to real estate crypto tokens. Real-world & metaverse real estate have not yet been connected, but in the future, it's conceivable that things will start to converge in manners we can only begin to fathom between the "meatspace" real world and the metaverse.
SoluLab, a prominent blockchain development agency, specializes in empowering businesses of all sizes, from startups to enterprises, with secure and decentralized blockchain solutions. With a comprehensive range of blockchain development services, SoluLab meticulously assesses each organization's potential for harnessing blockchain technology to bolster trust and transparency. The company's expertise extends to the realm of real estate tokenization, offering a gateway to novel opportunities in development and investment. Whether one is a property owner aiming to raise capital through tokenization or an investor seeking portfolio diversification, SoluLab guides the way. As a leading advocate of real estate tokenization development services, SoluLab's adept professionals are dedicated to delivering top-tier services, enabling clients to unlock the full value of their real estate assets. For a seamless transition into fractional ownership and heightened liquidity, connect with SoluLab today.
FAQs
1. What is the role of blockchain companies in the real estate industry?
Blockchain companies in the real estate industry play a pivotal role by leveraging blockchain technology to enhance transparency, security, and efficiency in property transactions. They provide solutions that streamline processes like property title verification, smart contracts, and secure data sharing among stakeholders.
2. How do blockchain companies simplify property ownership transfers?
Blockchain companies use smart contracts to automate and facilitate property ownership transfers. These self-executing contracts automatically process transactions once predefined conditions are met, reducing the need for intermediaries and expediting the transfer process.
3. What benefits do blockchain companies bring to real estate professionals?
Blockchain companies introduce efficiency gains for real estate professionals by reducing paperwork, minimizing the risk of errors, and expediting transactions. This enables professionals like agents, brokers, and lawyers to focus more on strategic tasks rather than administrative burdens.
4. What future trends can we expect from blockchain companies in real estate?
In the future, we can anticipate further integration of blockchain technology with artificial intelligence, enabling predictive analytics for property market trends. Additionally, increased regulatory support for blockchain-based property transactions and wider adoption of tokenization could reshape the way real estate is bought and sold.
5. What is SoluLab's expertise in the blockchain industry?
SoluLab is a leading blockchain development company with extensive experience in creating cutting-edge solutions for various industries, including real estate. Their team of experts specializes in developing custom blockchain applications, smart contracts, decentralized apps (DApps), and more, providing innovative solutions that transform the real estate landscape.
6. How does SoluLab contribute to the real estate industry's digital transformation?
SoluLab empowers the real estate sector by leveraging blockchain technology for enhanced transparency, security, and efficiency. Through their tailored solutions, they enable seamless property transactions, secure data sharing, and automated processes that streamline operations and improve customer experiences.

7. Can SoluLab assist in tokenizing real estate assets?
Absolutely! SoluLab excels in real estate tokenization development. They can create digital tokens backed by physical real estate assets, enabling fractional ownership, liquidity, and broader investment opportunities. This innovative approach enhances accessibility to real estate investments and opens doors for a wider range of investors.