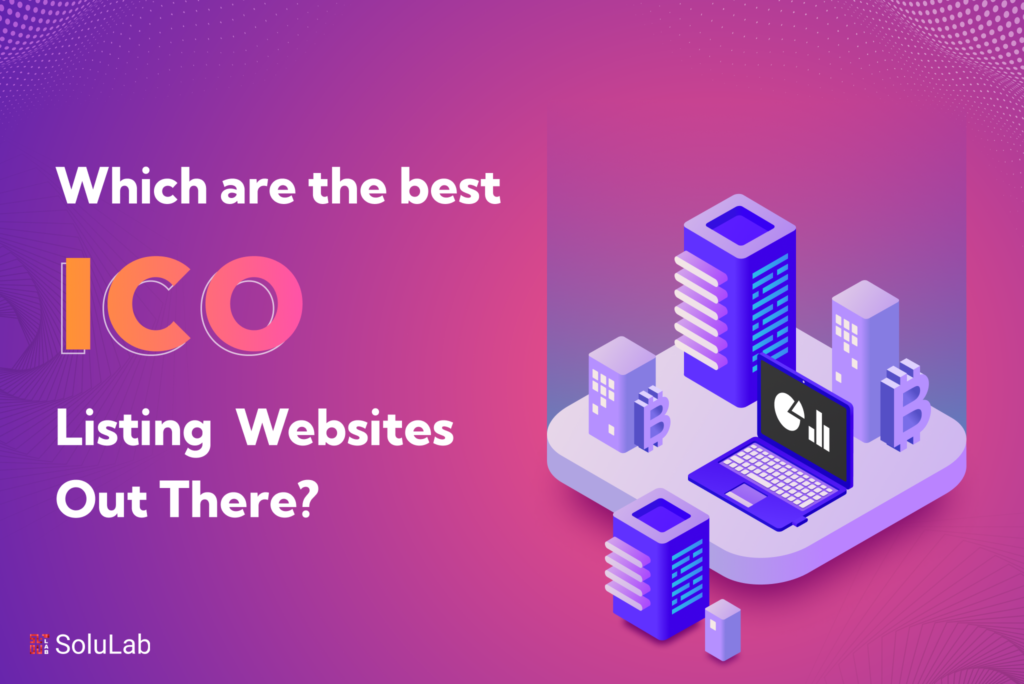 Today, if you want to participate in new token purchases, you need to set up camp with the top ICO websites. The optimal characteristics of an ICO listing website may be established objectively by utilizing a variety of performance indicators. The suggested investor must investigate these parameters before deciding which ICO platforms to invest cash in for token purchasing.
The top 10 ICO sites are included in this article. The early-stage cryptocurrency investors of today are served by ICO rating websites or token listing platforms. Let's begin by contrasting the top 10 ICO listing websites that offer trustworthy ICO rankings to invest in.
What are the Best ICO Review Sites?
Only a select fraction of the popular websites where new coins may be bought can be named among the top ICO websites available right now. It should be mentioned that the cryptocurrency or blockchain ecosystem has developed in many different ways, and the initial coin offerings (ICOs) take the form of either initial exchange offerings (IEOS) or initial decentralized exchange offerings (IDOs).
The leading platforms for both ICOs and IDOs are shown in the list below. Each has its own personality and a different way of distributing the gems that are housed on their sites. Let's begin by looking at the list of best ico review sites.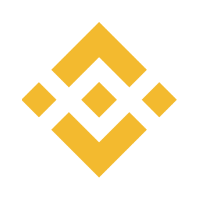 1. Binance Launchpad
One of the top venues for token sales is without a doubt Binance Launchpad. The launchpad function is a part of the Binance crypto trading platform, which has the greatest trading volume in the world for trading Bitcoin (BTC), Ethereum (ETH), as well as other cryptocurrencies. The Binance launchpad is a comprehensive provider that aids in maximizing the potential of any new initiative for both projects and investors.
Token issuers may discover eager investors for their projects through the launchpad, and investors can have first access to well-curated and exciting tokens. According to information found on the platform, the launchpad has sponsored a total of 48 projects so far, raising up to $104 million in funding. In addition, since the service's debut, the Binance launchpad has counted 1.81 million unique users overall.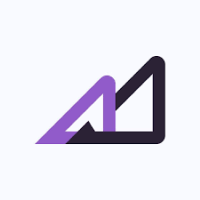 2. AscendEx
One of the leading venues for active ICO launches is AscendEx, the renamed moniker of the BitMax crypto exchange. Given the enormous variety of digital currencies available on the cryptocurrency market, AscendEx selects the ones for listing after a thorough due diligence procedure.
AscendEx has established a distinctive strategy for its token listing procedure in order to carve out a position for itself in the new service market catering to all types of cryptocurrency ICO investors. On the AscenEx fundraising launchpad, ICO tokens are frequently put up for "Auction." Prospective investors must take part in a bid procedure; if they win, they will be guaranteed allotment to the new ICOs. According to Cryptorank statistics, the ATH ROI for projects on the AscendEx platform is 3269.1%, demonstrating the platform's remarkable project success to date.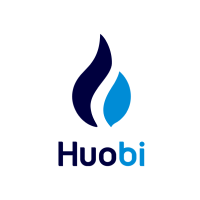 3. Huobi Prime
On the Huobi World trade platform, Huobi Prime is the only platform for listing tokens for prospective initial coin offerings (ICOs). Given that holding 300 Huobi Tokens is required to subscribe to the ICO, the platform may be regarded to be for the top cryptocurrency investors (HT). The minimum membership fee for Huobi Prime is $4,047 USD at the current market price of 1 HT, which is $13.49 per unit. There are many degrees of access to the launchpad token sale event. Prospective investors may also raise their level by holding between 600 and 1000 tokens, which stretches to a holding of more than 5,000 HTs, according to previous ICOs held on the platform. More allocations into the presale are achievable the more HT tokens are owned.
Potential investors often need to stake their access tokens for a predetermined number of days in order to participate in any of the Huobi Prime advertised presales, and a special algorithm is used to take a snapshot of the holdings at that time. Although it is not a general norm, the Huobi Prime platform's ICO sale procedure happens in two stages. Nevertheless, the company makes sure the process is well explained to worried investors beforehand.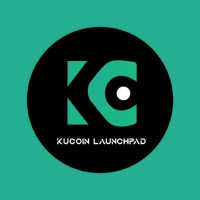 4. KuCoin Launchpad
One of the most performing tools for decentralizing ICO token sales is KuCoin Launchpad. The KuCoin community chain's groundbreaking Initial Decentralized Offering (IDO) platform is known simply as KCLP. The launchpad was specifically created to prevent unwarranted bot meddling in token presale events while ensuring equal access for all participants. Both token issuers, as well as the network of investors that rely on the platform's ICO list, may benefit from the KuCoin launchpad in a variety of ways. This IDO launchpad's ability to provide new companies with a very strong marketing strategy while offering investors early access to prospective ventures is one of its assets.
A tiered structure with distinctive names underpins how the KuCoin launchpad operates. The Globetrotter, which offers 30% of all ICO tokens to members, is the least expensive choice. The staking of 625 tokens is necessary to subscribe to these options, and there is a 7-day lock-up period following the token sale as well. The other levels are "Legend," which distributes 20% of the entire tokens to subscribers, and "Believers," which each releases 25% of the total tokens.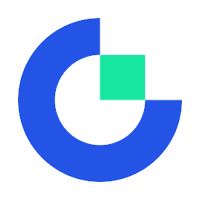 5. Gate.io Startup
As its name suggests, the Gate.io Startup service provides a platform for blockchain startups to begin their journeys as described in their whitepapers. To provide investors with cutting-edge cryptocurrency ventures at a discount, the token sale service is made available. The platform is well recognized for introducing several tokens, all of which, according to the platform, are thoroughly examined before being made available to ecosystem investors. The Gate.io platform, which has a strong love for Asian markets, has developed compliance methods to weed out applicants from prohibited nations. Investors must confirm their eligibility by the nation of residence in order to participate in any token sales held on the Gate.io Startup platform.
Having the exchange's native currency, the Gate Token, grants access to additional tokens (GT). The Gate launchpad also offers a token tier structure, whereby the more $GT that a user holds, the more new tokens they may buy. One of the distinctive features of the Gate startups platform is that it allows new tokens to be traded on the mother exchange, which is already well-known on social media around the world for its stable trading pairings. According to Cryptorank.io, the launchpad has a strong performance in terms of the investment return of its coins. This number is positioned at 2233.49%, which is its highest value ever.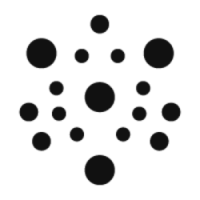 6. Kick.io
Kick.io is a one-stop IDO launchpad that aids in introducing top-notch ideas to the general market. The Kick platform's main goal is to make presales simple and transparent while ensuring distribution to all token investors. The Kick Whitepaper claims that the continuous frauds and ruses that are now sabotaging the potential of decentralized finance serve as the project's inspiration. In the world of digital currencies, the idea of rug pulling is nothing new. It entails project team members giving up on their initiatives after profiting from a public sale. Rug tugging strategies may vary, but they always take advantage of naive investors' trending enthusiasm for their projects.
Kick.io is a special launchpad with a fully automated workflow thanks to smart contracts. The money earned through the IDO is delivered to PancakeSwap, where the smart contracts for the DEX are locked. This paradigm eliminates the possibility of pulling the rug out from under a continuing ICO or IDO, as the case may be. According to the ROI of the projects it has launched, Kick.io has a high ICO rating. This ATH ROI is now estimated by Cryptorank to be 6,352.39%.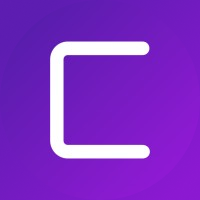 7. CoinList
The greatest pre-ICOs and other relevant ICO dropping events are regularly held on CoinList, a specialized multipurpose portal. CoinList, which also acts as a trading platform with a variety of special features, is undoubtedly one of the most well-known token launchpads available today. Because it provides a token presale while adhering to tight legal guidelines, the CoinList platform is regarded as one of the top ICO listing sites. As the number of token markets has increased, CoinList has developed a devoted group of investors that rely on the platform to hand-select the most cutting-edge goods for support. To ensure bank-grade protection for all assets housed on the platform, such as tokens from all presale events, CoinList collaborates with some of the greatest digital currency custodians in the business in addition to offering early access to tokens.
Offering a free staking solution for all of its initial coin offerings (ICOs) with a lengthy lockup period is one of the CoinList launchpad's key competitive advantages. CoinList locks the valuables first to avoid a type of fraud by the token issuer and to give its token owners a larger return on their investments. In addition, the platform provides the investor with a consistent payout at a competitive marketplace return rate. The investor frequently has access to this periodical dividend before the main token's lockup period is up since it is not locked. Listed assets on the CoinList platform have had a return on investment rate of growth from 1000% to more than 20,000% to date, despite the many market troughs.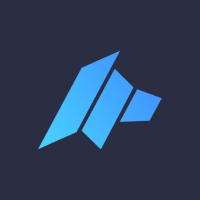 8. DAO Maker
The potential of Social Extraction and its constant exposure is utilized by DAO Maker, a top platform for launching digital tokens, to assist projects in building a community. The platform completes its function in the project by leveraging its token to turn the community into members of a DAO who may add value and evaluate value.
Allowing the team members to concentrate on their product design and development is perhaps one of the greatest rules for taking on the roles of marketing & fundraising for a new enterprise. DAO Maker's social mining strategy is based on sustainability and aims to turn short-term traders into long-term investors. In order to ensure longer-term project success, the model also places a compatibility concentrate on developers well with appropriate skill sets. Additionally, the Know-Your-Customer (KYC) & anti-money laundering procedures are strictly followed by the DAO Maker ecosystem. The protocol makes use of cutting-edge models for face recognition, ID confirmation, and the exclusion of individuals from authorized areas.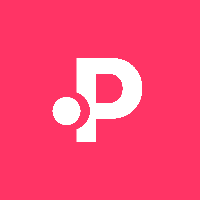 9. Polkastarter
By assisting idea incubators in decentralized capital raising, Polkastarter principally aspires to become a top ICO list platform of the highest calibre. Due to its compatibility with other chains and its foundation in the Polkadot blockchain network, Polkastarter offers a great degree of flexibility when it comes to supporting projects on other networks. Many different decentralized initiatives will then be able to quickly and cheaply raise funds with Polkastarter. Users will have access to resources that are much beyond the current ERC20 standard while participating in a safe and compliant environment.
Cross-chain swaps, fixed & dynamic swaps, permissionless listings, KYC integration, anti-scam measures, and a Governance model are just a few of the Polkastarter launchpad's special features. The protocol experienced a 1,100% market increase in 2020 and is based on an audited smart contract. The performance of the projects that were introduced on the platform as well as the expansion of the DeFi environment this year may assist further raise the platform's growth statistic in 2021.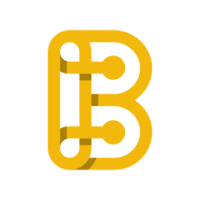 10. BSC Launchpad
The Binance Smart Chain Network's first decentralized IDO platform is called the BSC Launch Pad. The platform's only purpose is to facilitate crowdsale campaigns for protocols supported by the BSC. The ecosystem is powered by a token-rewarding mechanism that gives native token holders access to brand-new, exciting tokens as well as inclusive opportunities.
The BSC Pad includes a two-round mechanism that ensures allocation for every tier level in an effort to remove all unfair methods to the current launchpad models. Based on the approach it has chosen, the company promises that its system has no luck, lotteries, or bots—just evenly dispersed incentives for all users.
Conclusion
To support any investment in ICOs, every investor must create the appropriate strategy. The appropriate choice of an ICO listing site depends on a number of variables, not the least of which are the laws in your country and the technical specifications/requirements for using a certain platform. It is always advised to use any ICO alerts that are provided in order to keep informed.
The token launch environment is a developing industry, and as time goes on, new platforms will bring fresh methods for token sales and listings. It is important to conduct your own study on a certain platform, or project, A great list of ICOs may be found on other ICO websites, such as Coinschedule, which is offered by biotin.com.
Remember that investing in an ICO carries considerable risk. Make sure you regularly monitor an ICO's roadmap, the ICO calendar, and your watch list of ICOs for any updates. Check the most recent information on your ICO, and then. If you're lucky, a startup may airdrop free tokens to its users.
SoluLab, recognized as one of the leading ICO development companies, aims to help businesses, particularly startups, gain the essential capital for their growth and market establishment. Leveraging its expertise in ICO software development, SoluLab offers cutting-edge solutions that maximize the fundraising potential of projects. Their skilled team specializes in crafting innovative white label initial coin offering platforms, supporting multiple blockchains, and revolutionizing the fundraising experience for new cryptocurrency ventures.
By launching a white label ICO exchange platform, businesses can create a digital presence in the world of crypto trading, enabling them to list tokens and coins for potential investors while having the flexibility to configure prices according to their preferences. For a fully customized and successful fundraising campaign, businesses can rely on SoluLab's services to redefine the future of their new cryptocurrency venture. To explore possibilities and get in touch, contact SoluLab today.

FAQs
1. What is an ICO used for?
ICOs are another type of cryptocurrency used by companies to raise money. Investors obtain distinctive cryptocurrency "tokens" through ICO trading platforms in return for their monetary investment in the company.
2. What are ICO websites?
ICOs websites are used by companies to raise funds. Investors obtain unique cryptocurrency "tokens" through these ICO trading websites in return for their cash stake in the company.
3. Is an initial coin offering (ICO) legal?
Exchanges for cryptocurrencies are permitted in the US and are governed by the Bank Secrecy Act (BSA). In actuality, this means that companies that offer bitcoin exchange services must sign with FinCEN, put in place an AML/CFT programme, keep the necessary records, and file reports with the proper authorities.
4. How can you tell if an ICO is real?
Any ICO will rely on a token or payment mechanism to make the crowdfunding process easier. Potential investors may easily observe the system as well as the status of the public offering thanks to legitimate businesses and efforts. Keep an eye out for the token sale numbers as the ICO progresses.