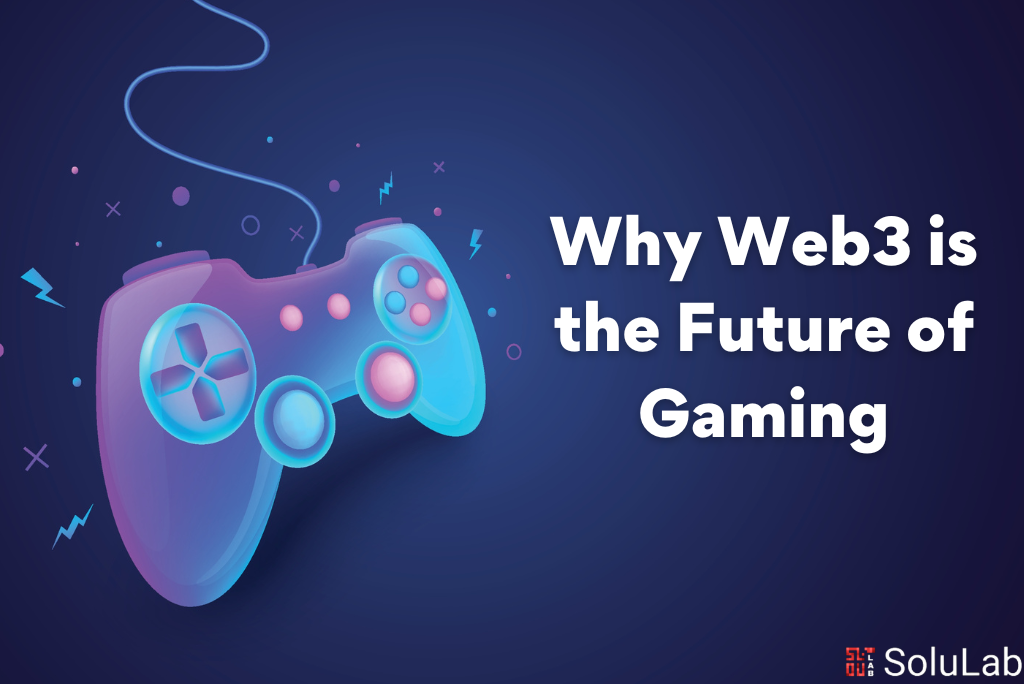 Web3 is growing faster than the internet in its early days. We're looking at 200 million users today and 1 billion users by 2027 if this trend holds. But where do all the users come from? What are they doing in web3? And most importantly: Why do they come?
The future
The past few months have been a rough awakening for Web3 enthusiasts. Trading volume of non-fungible tokens (NFTs) slowing down, prices of cryptocurrencies going down and even leading crypto exchanges going insolvent.
Though, even as the market crumbles, market fluctuations or bad actors shouldn't be confused with the long-term potential of digital assets and their underlying technologies. Behind the scenes, the sector is growing stronger than ever — especially in web3 gaming.
Web3 Gaming as part of the Gaming Market
A breakdown of the 2022 global gaming market showcases the dominance of mobile games. Blockchain games don't qualify as a game category, because NFTs can be used within any platform. It's underlying technology enhancing all categories from within.
Implemented into a game, blockchain technology allows for true ownership of your game assets. You gain control over your identity and your data. It's no longer a one-way-street to the benefit of game studios. We're starting to build healthy player-developer relationships.
"It's the fact that you own an asset if you work hard in a game. The fruit of labor is your own and we can use that asset in all the games, making the assets interoperable," said Eric Anziani, the chief operating officer of global digital asset exchange Crypto.com.
The significance of gaming to web3
A report from DappRadar and BGA Blockchain Games shows that gaming is the leader in Unique Active Wallets. Games are the leading web3 product when it comes to usability and user reach. Breaking down how games use their NFTs can teach us a lot about the potential web3 technologies.
In September, the blockchain gaming industry increased the average of daily Unique Active Wallets (UAW) by 8% to 912K accounting for 48% of blockchain activity, a highly positive indicator for this category.
But what ARE the opportunities for new games to enter the ecosystem?
Read more: 8 Best NFT Games You Should Check Out in 2022
Born in web3: Meet Splinterlands
Splinterlands is a great example of using an existing game genre and interface (collectible trading card games on the web) and integrating NFT technology to provide more opportunities for their players.
It's a strategic collectible card game, where every card is an NFT that can be traded or sold on the blockchain. It's now the rank #2 game in the gaming DApps ecosystem and has been a leader in the space for over 18 months since its launch.
The cards are used for PvP battles that can reward players with tokens. Players entering the game need to purchase a preliminary NFT to allow them to collect and compete using more unique and powerful cards.
The appeal for collectible card game lovers is clear and NFTs aren't looked at as an intrusive part of the experience or as a cash grab. It's the ownership of assets combined with a truly fun game that makes Splinterland a force to be reckoned with.
From web2 to web3: Square Enix
Independent studios aren't the only one's building games in the web3 ecosystem. Large gaming companies have also started to show their conviction for web3 by investing heavily and by integrating blockchain technology into their games.
One example of which is Square Enix, a Japanese video game holding company, best known for its Final Fantasy, Dragon Quest, and Kingdom Hearts role-playing video game franchises, among numerous others.
With Symbiogenesis, Square Enix decided to launch a brand new franchise as a NFT game, rather than an extension or spinoff of existing IP. And not only do they commit to a new IP, it's an entire new product line with technology built up from the ground.
Players will control their NFT-based character as they "'untangle' a mystery by completing missions that revolve around questions of the monopolization and distribution of resources," per an official description.
Rather than a robust, immersive traditional video game experience, Symbiogenesis is described as a web-based, narrative-driven platform that features interactive elements. In classic Square Enix fashion, combined with their character-driven fantasy worlds.
The hurdles web3 has to overcome
Apart from all the hype, many gamers have vocally opposed NFTs due to large amounts of crypto scams and the expectation that publishers will use them as a way to extract more value from players. Critics have also cited the environmental impact of Ethereum NFTs.
Some gaming industry heavyweights, such as Minecraft, which is considered to be the largest open-world game and a visionary metaverse, are anything but thrilled about integrating NFTs into its game. They remain cautious.
In an announcement a few months ago, Minecraft stated that they don't allow token-gated experiences or the use of blockchain-based digital assets on the platform. Exclusive experiences go against the game's open-to-all-inclusive policies.
Web3 Gaming's Future
NFTs are a new and novel technology. But no matter what your stand is, many brands and projects have tried to use NFTs for a variety of utilities and use cases. Out of which the gaming industry might have the most clear-cut use case.
Digital assets that can be used, traded and owned in games.

Fan experiences that are significantly enhanced by digital collectibles.

Close-knit communities that can pave the way for new collaboration models.
These are just a few of the benefits that NFTs provide to the gaming ecosystem. The experiences and incentives aren't new to the gaming world, but the underlying technology used to achieve them is innovative and still in its infancy.
Blog Credits: Medium