On-demand App Development Services
On-demand mobile application development is rising today because of the constant demand set by customers for various products and services. One of the best example is Uber. The demand for hiring a taxi cab at doorstep is highly preferred by customers because it makes their life easier. Now, this is a demand which Uber meets by providing an on-demand application where customers can hire cab anytime, anyplace instantly through internet without any complication.
According to the survey conducted by Burson-Marsteller, the number of American people who have used on-demand services from at least one company are approximately around 86.5 million. According to Statista, around USD 88.3 billion was generated as revenue due to successful mobile development and deployment. By 2020, the revenue generated by successful mobile development is expected to increase more than USD 189 billion. On-demand applications are on demand because they make life comfortable and they are shaping the world to move towards a more digital market.
With new inventions and technological changes, the development services of on-demand mobile app will make the life of a customer more comfortable than it is has ever been. This brings us to the trends that will shape on-demand mobile app development services in 2019.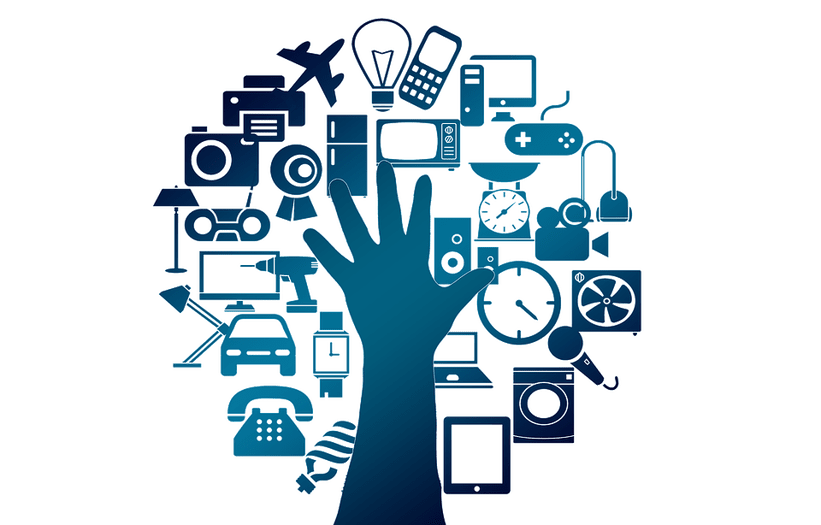 On-demand Delivery App Development Trends That Will Shape The Future
Increased expansion of mobile industry towards developing more ondemand mobile apps
Today, employees are much satisfied in working for a company that develops on-demand mobile apps. This is because employees feel engaged in work and also they feel that they are working towards the trend of next generation. Due to this, retraining employees and workforce is much easier than ever before. Employees themselves prefer to stay and serve customers by meeting their requirements.
As a reason, mobile industry as a whole is moving towards the market of developing more on-demand mobile applications. On-demand apps help different industries to reduce the gap between demand and supply.
Read More-: How to Build a On-demand Services App for Dog Walkers
Application Performance Management (APM) will increase the ondemand mobile functionality
Customers want mobile applications to launch as quick as possible and also navigate faster. Application performance management provides visibility of end to end performance of your ondemand mobile app. Features such as navigation with finger swipes can be enhanced with application performance management.
Application performance management provides the capability to identify problems without the involvement of the customer. Since, it gives developers a better idea of how customers interact with your ondemand mobile application, application performance management will be used more often by all ondemand mobile app companies.
Artificial Intelligence (AI) and Machine Learning (ML)
Ondemand application is known for the benefit it provides customers to meet demand instantly. Artificial Intelligence and Machine Learning support on-demand mobile apps by automating various processes and operations. Artificial intelligence systems will help building an architecture with cognitive abilities.
Users will be able to interact with the on-demand mobile app with more comfortability. This is because with artificial intelligence, different features will be clubbed and integrated together. This automates the process taking place within the on-demand mobile app. For example, automated customer services like chatbots. Chatbot services provided within ondemand mobile app provide automated answers to customer queries.
These automated customer services are possible with machine learning. It helps to incorporate data within the on-demand mobile app server which is programmed to respond automatically to customer queries.
Read More-:  Why On Demand Beauty Apps Is The Next Big Idea That Will Change The Salon Industry?
Wearable devices will enhance the user experience with on-demand mobile app
Wearable devices are today's trend but wearable devices with on-demand mobile app connectivity is the next new big trend that is coming up. Wearable devices are of different kinds, they may be smart watches or smart clothing and any other. Wearables collect user information depending upon its purpose. With ondemand technology, these wearables can work more efficiently with real-time accessibility and control.  
For example, in the future booking Uber can be accomplished through smart watches. This makes the on-demand mobile app functionality even more convenient for the user.
Chatbots automate operations furthermore
Chatbots is a perfect example of machine learning. Chatbots provide conversational features between the user and the machine which responds back like a human. These responses are inbuilt features or answers or links which are already fed in the on-demand mobile app.
When the customer or user write or speaks or makes a request, chatbots will respond back with appropriate reply. With ondemand technology, according to net solutions, the usage of chatbot is expected to exceed more than USD 1250 million by 2025. They acts as virtual assistants.
For example, in the future, chatbots will be able to act as a personal assistant and might even provide the ability to control various other app features of the on-demand mobile app. One of those scenarios might be booking a cab using chatbot without the interference of the user.
Beacon technology will be used to customize services
Beacon technology functionality is letting a mobile app acting a trigger button. For example, consider your travelling on-demand mobile app to have beacon technology feature. In that case your ondemand mobile app will be triggered to send customized messages or push notifications when you enter a particular location or come closer to the location of the beacon. With this technology, ondemand mobile application can enhance the notification feature even better.
According to Promatics India by 2019, beacon technology is expected to exceed the Indian market value of USD 25 million.
Read More-:  On-demand Laundry Apps: Risks and Future Challenges
Conclusion: on-demand mobile app development services is a step towards digital era

By 2019, on-demand mobile apps are going to increase the convenience of users in using ondemand mobile features, customize personalized solutions and provide efficient experience to the user. With new trends such as above, on-demand mobile apps can developed with more customer centric focus and as a feature rich applications.
Let us know what other trends do you think will shape the on-demand mobile app development services in 2019.