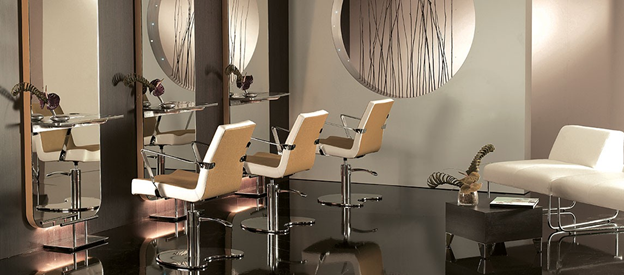 Today on-demand services have made our lives smooth and more comfortable than earlier.  With technological advancements, we are getting different services at doorstep and according to our preferred time. For example Taxi, delivery, and home services industries are used by most of the people.
The on demand beauty service is another one which is rising to control the $46 billion U.S. beauty industry. Many hairdressers, stylists and cosmetologists are getting employment in this on-demand economy and they're working as independent contractors. The current trend of beauty industry is showing that it's a unique environment for on demand platforms to grow fast.
Currently advanced technology is helping virtual path-of purchasing. As the on-demand beauty apps providing quick and quality services, it has given new hope for growth of business for several on-demand beauty service startups. In the last two years, more than 20 companies have got benefitted in this business. Out of them MyGlamm, Stayglad The Home Salon,Orange and lemon and VanityCube are prominent.
Ondemand Beauty Service Is Getting The Crowded Market
Did you know the New York-based startup GlamSquad has earned $9 million in two business enterprises till now? .They have their presence in 15 cities because of ongoing trend of style statements it offers. There are a lot of companies offering on demand beauty services, such as The GlamApp.com, Beglammed.com, Bella Ondemand.com, and Venesette. Amongst all these, Vênsette holds the top position in getting $3 million in funding so far.
What Makes on-demand Beauty Service Highly Demanding?
Today it is not so easy to get an appointment at a local salon/spa according to your preferred time and you have to wait till your turn. To attract more customers some salons/spas give some special offers, but the customers miss these and waste time by sitting in a busy and costly salon, as they don't know about it. Now an online salon/spa booking app or website is helping us to get a hassle free appointment. By these platforms we can find good salons/spas with lesser price in which both the customer and business firms get benefitted. Here are the details of business model of on demand beauty apps.
Here are some online platforms that are risen to fulfill the requirement
| | |
| --- | --- |
| Glamsquad |  This is one of the top websites that provides services related to beauty at the moment. Their services include hairdressing, makeup, manicure, pedicure, and nail art. |
| Bella onDemand | This Website Offers the best hair,makeup,and mail service for immediate makeup when are interested to go to an important occasion. Bella has a good recognition of providing services to VIPs. |
| Beauty link |  Beauty link is well known for improving the on-demand beauty services by giving services to multicultural women. They mainly maintain naturally cury hair and their services comprises of blow-drying, haircuts,braiding, locs, and extensions. |
| Zeel | This company provides massage service. Through this one can get amassagetherapistat his/her door according to the necessity. |
| Veluxe |  At Veluxe, you can get different types of services, from makeup to massages. Whenever you request for any service, they will send their authorized professionals to your destination or any other place of your interest. |
| Soothe | You can request this company to provide massages in the comfort of your home or office.You need to take an appointment freely according to your necessity. Then they'll send an experienced therapist with a massage table,sheets,lotions,oils and music. |
| StyleBee |  Style Bee is specialized in makeup service. They will send makeup artist to your door to make your look younger and outstanding. |
Home based On Demand –Beauty Services by Freelance Stylists (Marketplace Model)
Another model which works best for the on demand beauty industry is a marketplace model.By this model you will request for a beautician through online  platform like Uber taxi services. Then they will arrange a match between stylists with customers, and you will be provided with a stylist. As this process is quite similar to Uber, the on-demand beauty is also called Uber for Beauty. The matching of the customer to the stylist is of two types. It can be automatic or manual. This,the on demand beauty business model is again divided into 2 categories.
Automatic Selection of Stylist
Manual Selection of Stylist
From the above model,we conclude that the on demand beauty business is made up of a marketplace model and here you do not require to hire permanent employees. The platforms acts as an aggregator of service providers and try manage bookings & transactions through it. You can better understand by following the below mentioned live examples.
GlamSquad – Automatic Matching
GlamSquad is on-demand app which provides professional and pocket friendly hair & makeup services to customers at their doors. This app gives chances to users to select a hairstyle or makeup look prior to the booking an appointment. According to the selection of customer,Glamsquad will provide a beauty professional. This service is quite convenient and the match is done automatically as per the location of the customer and the service provider who offers the selected look. People rely more on GlamSquad due to its perfect timing.Till now, this on-demand beauty is operating in New York, Los Angeles and Miami.
Home based On Demand beauty by Your Employees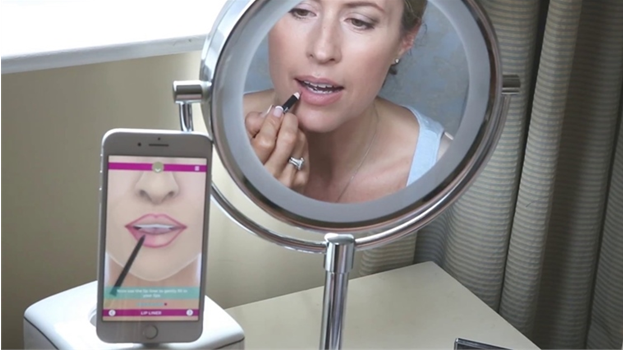 Besides the freelance stylists, some common type of on demand beauty startups are trying to improve their earning by following this trend.Some business models having their own salon chains and own employees want to serve their users at their location to go forward with the on-demand trend.
The Bottom Line
On demand beauty service is the new trend and very soon it will be available in almost all geographical areas of the world. Its future is bright as people need more convenient, affordable and doorstep services and on demand beauty service is more successful in providing these services.