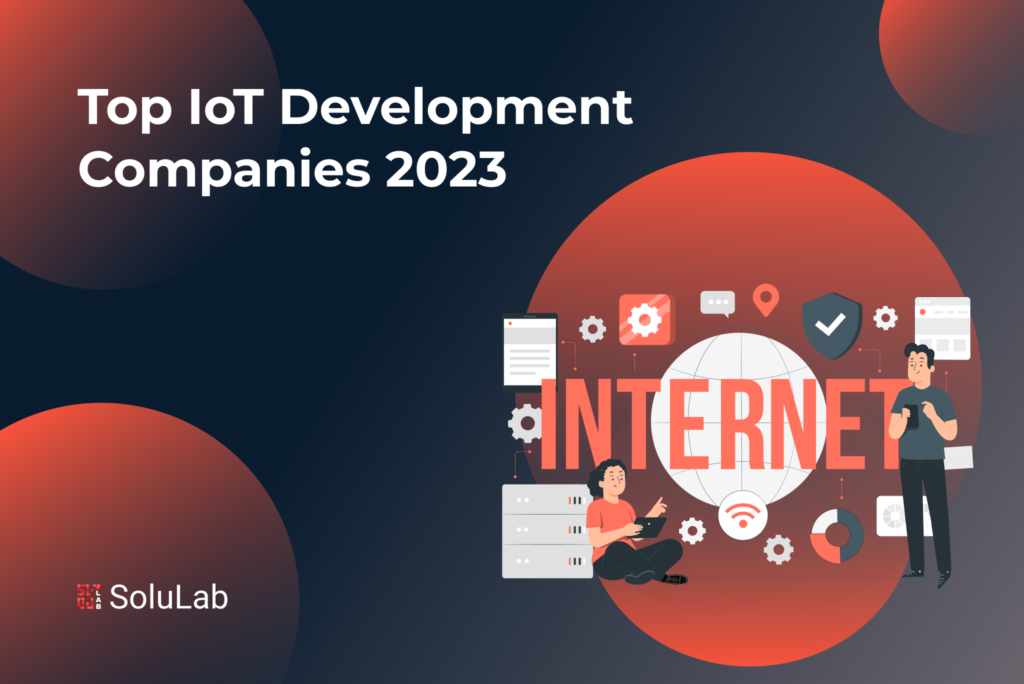 The Internet of Things (IoT) market has steadily risen over the years. In 2022, the market was valued at US$ 1046 billion, according to a study by SNS Insider Research. However, the market is projected to grow even further, with a compound annual growth rate (CAGR) of 18.53% over the forecast period of 2023-2030. The IoT market is estimated to reach US$ 4078 billion by 2030.
The growing usage of IoT technologies in the industrial sector, where linked devices are utilized to optimize supply chain processes, enhance efficiency, and save costs, is one of the major forces behind this expansion.
As more companies use the potential of IoT to alter their operations and achieve a competitive edge in their respective sectors, this trend is anticipated to continue. This blog will explore the best IoT development companies in 2023, showcasing their capabilities, expertise, and notable achievements.
Read Our Latest Blog: Top 10 Software Development Companies in USA 2023
Defining the Internet of Things (IoT)
Have you ever heard of a society where your refrigerator, toaster, and even toothbrush are online? Welcome to the Internet of Things (IoT) world, where commonplace items get a digital makeover and become smarter than before. It's similar to giving your house a brain to interact with you in ways you never imagined.
The Internet of Things (IoT) is a network of basic things like machines, cars, appliances, and other physical items connected to the Internet and equipped with sensors, software, and connections. This connectivity enables remote monitoring, management, and object interaction, resulting in a seamless and intelligent ecosystem.
One of the main advantages of this technology is that it may assist companies and organizations in streamlining their processes and boosting productivity. Companies may avoid downtime and lower maintenance costs, for instance, by monitoring the functioning of machinery and equipment in real-time and identifying possible concerns before they become serious.
IoT may also increase security and safety in some scenarios, such as tracking goods to decrease theft and loss or monitoring traffic patterns to lower the chance of accidents. IoT has an almost limitless range of potential applications, and it's fascinating to consider how it can improve our quality of life in the years to come.
Criteria for evaluation
To evaluate IoT companies, consider hardware and software quality, partnerships, and customer support. Look for innovative solutions that provide value to custo—factors tors considered in determining the top IoT development companies.
Expertise and Technical Skills: Evaluation of the company's IoT-specific expertise, including knowledge of IoT frameworks, protocols, and platforms. Consideration of their proficiency in IoT development languages, data analytics, cloud integration, security, and device management.
Experience and Track Record: Assessment of the company's experience in delivering successful IoT projects across different industries and domains. Evaluation of their track record regarding project complexity, scalability, and client satisfaction. Consideration of the company's longevity and established reputation in the IoT development space.
Innovation and R&D Efforts: Examination of the company's commitment to innovation and ongoing research and development in IoT. Consideration of their investment in emerging technologies, patents, and contributions to the IoT community. Evaluate their ability to provide cutting-edge solutions and stay ahead of industry trends.
Range of Services and Solutions: Assessment of the company's IoT services and solutions portfolio. Consideration of their ability to offer end-to-end IoT development services, including strategy, consulting, architecture design, development, integration, and maintenance. Evaluation of their capabilities in developing custom IoT applications tailored to client requirements.
Client Reviews and Testimonials: Review client feedback, testimonials, and case studies highlighting successful IoT projects delivered by the company. Look for client satisfaction, project outcomes, and the company's ability to meet client expectations and deadlines.

The Top IoT Development Companies in 2023
Working with a reputable IoT development company is imperative for reliable and skilled assistance. Discover the leading IoT development companies poised to impact 2023 significantly.

1. SoluLab
SoluLab is a leading IoT development company with a reputation for delivering high-quality and reliable IoT solutions that help businesses streamline their operations and improve their bottom line. From concept to deployment, SoluLab works closely with its clients to ensure their IoT solutions are tailored to their specific needs and objectives.
Whether you're looking to create a connected product, develop a smart home solution, or build an industrial IoT platform, SoluLab has the expertise and experience to help you achieve your goals. With a focus on innovation, quality, and customer satisfaction, SoluLab is the go-to choice for businesses looking to leverage the power of IoT to drive growth and success.
$25-$49
50-249
2014
Los Angeles, CA, USA
Disney, Microsoft, Georgia Tech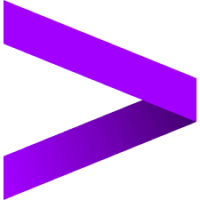 2. Accenture
Accenture is a global professional services company that offers a comprehensive range of services, including IoT development. With a strong presence in technology consulting, Accenture helps businesses harness the power of IoT to drive digital transformation. Their IoT solutions focus on connected devices, smart manufacturing, supply chain optimization, and industrial IoT.
Its expertise lies in providing end-to-end IoT services, including strategy, design, implementation, and analytics. They have a proven track record of successful IoT deployments across various industries, enabling clients to unlock new efficiencies and innovative business models.
$100-$200
601,000
1953
Dublin, Ireland
American Express, Coca-Cola, HSBC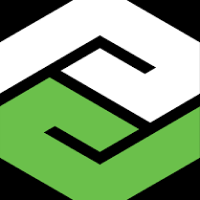 3. PTC Inc.
Ptc Inc. is a company that specializes in IoT development. They are known for their innovative solutions in the Internet of Things (IoT) field and have been at the forefront of this technology for many years. Ptc Inc. offers a wide range of tools and platforms for IoT development, including software, hardware, and cloud-based services.
They aim to help businesses and organizations leverage IoT technology to improve operations, increase efficiency, and reduce costs. With their expertise and experience in IoT development, Ptc Inc. is a trusted partner for companies looking to take advantage of this exciting and rapidly growing field.
$50-$150
7,500
1988
Needham, Massachusetts
Boeing, General Electric, Siemens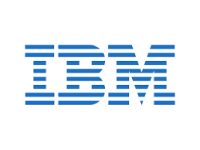 4. IBM
IBM is a multinational technology company renowned for its expertise in various domains, including IoT development. IBM's IoT offerings revolve around their Watson IoT platform, which combines data analytics, cognitive computing, and cloud-based services.
This company offers a comprehensive range of solutions for connected devices, asset management, preventative maintenance, and analyzing data from the Internet of Things. The key to IBM's success is its ability to extract useful insights from IoT-generated data, allowing clients to make wise business decisions and improve operational effectiveness.
$99+
345,000
1911
Armonk, New York
ABN AMRO, Walmart, Maersk, Indian State Bank
5. Intel
Intel Corporation, a leading semiconductor manufacturer, is deeply involved in IoT development. They offer many IoT solutions and technologies, including hardware, software, and connectivity options. Intel's IoT portfolio spans various industries, including smart cities, healthcare, retail, and industrial automation.
They provide IoT platforms, edge computing solutions, and security frameworks to enable seamless connectivity, data processing, and device management. Intel's strong focus on edge computing and its collaboration with industry partners make them a significant player in the IoT space.
$70-$100
107,000
1968
Santa Clara, CA
Dell, HP, networking, and storage industries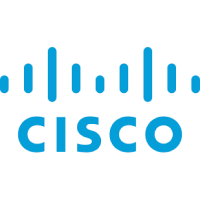 6. Cisco Systems
Cisco Systems is a global technology company that provides networking and IoT solutions to organizations worldwide. Their IoT offerings encompass connectivity, edge computing, security, and data management. Cisco's IoT platform, Cisco Kinetic, enables secure device connectivity and data extraction at the network edge.
They provide various IoT solutions for sectors, including industry, transportation, utilities, and smart cities. The key to Cisco's success is its broad networking knowledge, which enables them to offer dependable and scalable IoT infrastructures, enabling smooth data transfer between devices and the cloud.
$35-$120
79,700+
1984
San Jose, California
Arista, Broadcom, Commscope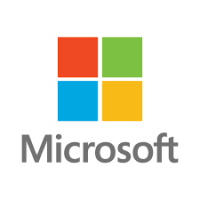 7. Microsoft
Microsoft Corporation is a technology giant that offers a broad spectrum of IoT development services. Their Azure IoT platform is a comprehensive suite of tools and services for building and deploying IoT applications. Microsoft provides IoT solutions for various industry verticals, including predictive maintenance, remote monitoring, asset tracking, and smart buildings.
Their Azure IoT Edge enables intelligent edge computing, allowing real-time analytics and decision-making closer to the devices. Microsoft's strong cloud infrastructure, combined with its extensive ecosystem of tools and services, positions them as a key player in the IoT development landscape.
$110
180,000
1975
Redmond, Washington
REI Co-op, PwC, Fujitsu
8. Amazon Web Services (AWS)
Amazon Web Services (AWS) is a leading cloud services provider offering many IoT services and solutions. Their IoT platform, AWS IoT Core, provides secure device connectivity, data ingestion, and device management capabilities.
AWS offers comprehensive tools and services for IoT device provisioning, data storage, analytics, and machine learning. They cater to diverse industries, including agriculture, energy, healthcare, and retail, enabling businesses to leverage IoT technologies effectively. With its robust cloud infrastructure and extensive suite of IoT services, AWS empowers organizations to develop scalable and secure IoT applications.
$100-$180
1.6 million
1994
Seattle, WA
Vanguard, Disney+, Samsung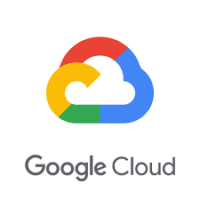 9. Google Cloud Platform
Google Cloud Platform (GCP) is a cloud computing service that offers IoT development solutions. GCP's IoT solutions include device management, data ingestion, analytics, and machine learning services.
Their platform, Google Cloud IoT Core, allows businesses to securely connect, manage, and analyze IoT devices at scale. GCP's IoT offerings cover various industries, including manufacturing and transportation.
$100-$200
163,000
1998
Mountain View, CA
P&G, Twitter, PayPal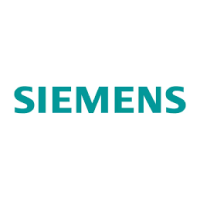 10. Siemens AG
Siemens AG is a global technology conglomerate that offers a range of IoT solutions for industrial automation and digitalization. Their IoT portfolio includes industrial IoT platforms, edge computing solutions, and connectivity options. Siemens specializes in providing IoT solutions for the manufacturing, energy, transportation, and healthcare sectors.
One of the most notable features of Siemens is its diverse range of services that can help businesses implement digital twins, perform predictive maintenance, and optimize their processes. Leveraging their industrial automation and IoT expertise, they provide innovative solutions that significantly boost productivity and efficiency across various industries.
$60-$200
385,000
1847
Munich, Germany
Deutsche Bahn, Amtrak, Boeing
Concluding Remarks
In summary, the IoT and IoT development industries are continually growing and changing. The potential for efficiency and creativity is endless as linked devices proliferate. To fully reap the rewards of new technology, it is crucial for both developers and consumers to put security and privacy first. IoT has the potential to completely transform the way we work, live, and interact with the world around us with proper planning and execution.
One may rely on SoluLab's team of skilled developers, QAs, PMs, and business analysts to design an IoT (Internet of Things) solution. In addition to building automation, energy management, and industrial IoT, SoluLab offers IoT solutions for several other industries. Solulab's expertise lies in creating seamless and intelligent environments through its IoT technologies, enabling organizations to enhance safety, efficiency, and sustainability.

FAQs
1. How can I get started with IoT development?
To start IoT development, you should first understand the underlying technologies, such as sensors, microcontrollers, and wireless communication protocols. You can then choose a development platform like Arduino, Raspberry Pi, or NodeMCU and start building your IoT project.
2. What are the benefits of IoT?
IoT offers a range of benefits, including improved efficiency, cost savings, enhanced user experience, and increased safety and security. IoT devices can automate manual tasks, optimize resource usage, and provide real-time insights into operational data, leading to better decision-making.
3. Which are the key technologies involved in the development of IoT?
Integrating four separate elements—sensors/devices, connection, data processing, and a user interface—makes all full IoT systems the same. IoT mostly makes use of networking and standard protocol technologies. LTE-A, WiFi-Direct, NFC, low-energy Bluetooth, low-energy wireless, and low-energy radio protocols are the main IoT-enabling technologies and protocols.
4. What is the primary objective of IoT?
IoT devices are not only machines or computers. Anything having a sensor and a unique identifier (UID) can be considered a part of the Internet of Things. The creation of self-reporting devices with real-time communication capabilities amongst them (and with users) is the main objective of the IoT.
5. How does IoT technology work?
IoT devices are equipped with sensors that gather data and send it to a central hub or cloud-based platform. This data is then analyzed and used to make decisions or automate processes.