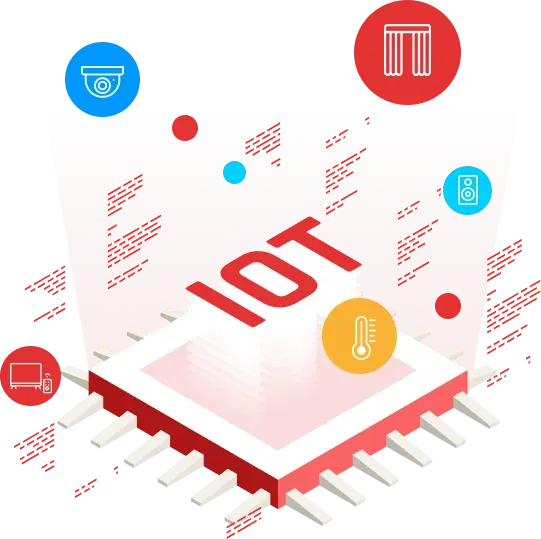 The customer needed a native mobile app that would extend their core offering – an integrated, highly customizable system for managing various connected devices in a smart building or on a smart yacht.

SoluLab's IoT experts pulled together to take up this challenge, which also included working with the customer's proprietary protocol in remoteness from the real devices, bringing uncertainty to the development process.
Solutions
Surveillance cameras, with the possibility to change camera angles and zoom in/out

Heating, ventilation and air conditioning (HVAC)

Energy consumption

Media systems, including set-top boxes and satellite tuners

Sensors and motion detectors

Video intercoms

Smart curtains, doors, locks and more

Lighting brightness and colour for separate lamps or in the entire building

Preset or fully customized scenes for lighting, climate and smart curtains
Technical Background
SoluLab ensured smooth communication between the user interface and the backend via the proprietary text protocol, supporting plain text and MessagePack, and sockets over a LAN or the Internet.

The protocol allows configuring the visualization of infrastructure – that is, picturing the location of all connected devices – at the server level when deploying the devices in a setting. That said, the customer can save on customizing this part of the UI for each client.

Over the IP protocol, the server communicates with gateways, which, in turn, communicate with devices, be it light bulbs, curtains or an air conditioner, over corresponding protocols like KNX, ZigBee and others.

In addition, it directly communicates with IR gateways for remote control of IR-based devices and with video surveillance cameras.
In the course of the project, SoluLab stuck to regular communication with the customer to make sure that using the unfamiliar proprietary protocol along with testing the app on simulated devices by no means would impede the time-to-market.

Content with the project results, the customer commissioned SoluLab to create a customized mobile app for one of their premium clients.

The team also improved this product and contributed to the server-side development with more smart devices to be integrated into the system.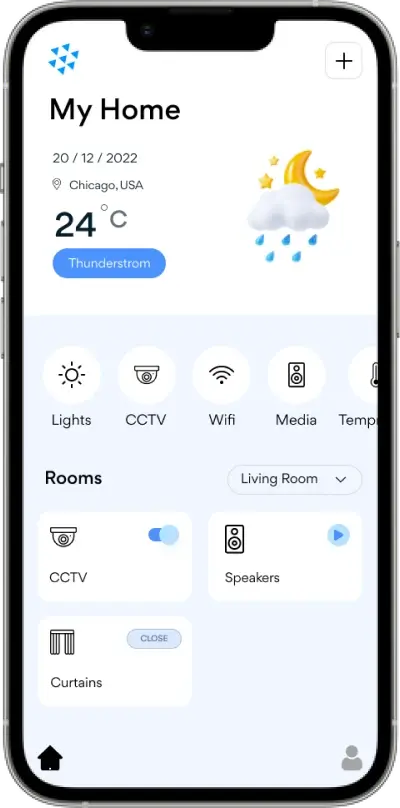 Client Testimonials
"SoluLab team was outstanding in bringing my vision to reality. They built IoT solution Shadecraft Bloom that allows users to interact with their patio furniture in a smart way. The team was flexible enough to accommodate tight deadlines and take calls in the late evening."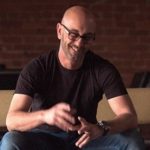 Armen Gharabegian
Founder / CEO at ShadeCraft
"SoluLab team did full ownership of my smart energy product development. I was a bit afraid of outsourcing my product development to India so I hired a technical consultant from Tesla to monitor coding standards. SoluLab team did a reasonably good job in delivering high quality products in time."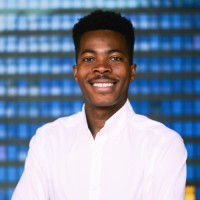 Paul Mikki
Founder and CEO of Kadi Energy Company
"When I reached SoluLab, I was vague about what I plan to achieve using IoT. SoluLab team helped me in building the Smart Water solution system using various IoT sensors and industrial design that's above and beyond my initial expectations."

Chris Bash
Owner at True Water
Explore more through these case studies
Tell Us About Your Project