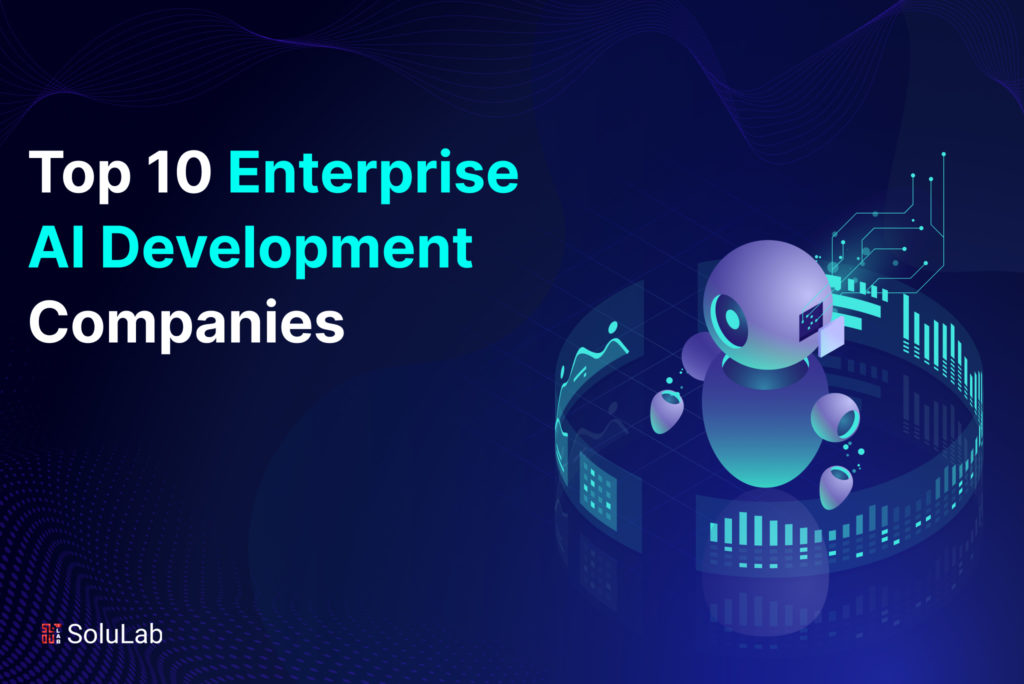 Almost every area of knowing and influencing our environment is being changed by data. Enterprises use artificial intelligence to find trends and patterns that indicate the potential for improved decisions and subsequent actions as they absorb enormous amounts of data and work to integrate and analyze it for insights.
With astounding speed and precision, AI is speeding up processes and enhancing human knowledge. When using AI technology, computers discover patterns in data through model training, increasing the efficiency of numerous business operations. Workflows and commercial processes are being automated by AI, which helps businesses control operational costs while enhancing performance and enabling the quicker introduction of superior goods to the market.
Many of today's most powerful consumer experiences are powered by AI, which increases awareness and loyalty. The ability to learn from data is evolving, according to survey respondents, as a result of technologies like AI, machine learning, and deep learning. They are enthusiastic about the potential and planning new methods to use AI to advance their company. Based on our in-depth research, we have compiled a list of the top enterprise AI development companies to consider for your next project.
How Did We Assess The Top 10 Enterprise AI Development Companies?
With regard to execution, innovation, and voice of the consumer criteria, we have compiled a top 10 list and evaluated and graded service provider participation. Our assessment criteria and weighting include the following:

Size, expertise, and expansion, including earnings and personnel, formalisation of a dedicated AI practice, expansion of the clientele, and expansion.

Encompassing skills across the HFS AI services value chain, including consultancy, installation, maintenance, and continuing operations, are called end-to-end AI servicing.

The variety of clients served and the size of the customer base for AI services across different industrial sectors and regions.

The present size of data scientist teams and the emphasis on non-technical skills pertinent to AI are examples of specialised AI talent. Excellence in delivery, including account management, the capacity to generate value, and the ability to significantly influence the business.

An integrated vision and value proposition that takes into account the vision and viability of the AI strategy, integration with a larger intelligent automation plan, a holistic focus on business results, and measurable investments in the AI tech stack.

Technology advancements include central platform solutions for the reuse of assets, data and use case curation, and tools, frameworks, and accelerators to increase the success of AI.

Co-innovation with clients and the usage of adaptable pricing structures are two examples of creative client interaction.

Innovative talent management techniques that enhance AI talent sourcing, development, and retention.

Investments, ecosystem developments, alliances, and acquisitions pertinent to the provision of AI services.

Leading Enterprise AI Development Companies

1. SoluLab
SoluLab is a leading enterprise AI development company specialising in decentralised and digital spectrums. Since its inception in the decentralised technology market roughly nine years ago, it has developed to pair and offer these technologies through various software products, including mobile and online apps.
The AI-powered software development services help businesses create AI solutions to boost productivity, impact, and customer satisfaction. SoluLab's AI platform enables innovation, design, and engineering to meet scale. They provide services such as strategy and consulting, machine learning and deep learning development, natural language processing (NLP), computer vision, robotic process automation (RPA), development of AI-powered software, AI training, fraud detection, chatbots for customer support, and predictive analytics.
AI consulting and strategy services help businesses understand their needs, find possible AI solutions, and create an implementation strategy. The benefits of machine learning and deep learning development help companies create models specifically suited to their requirements. Thanks to NLP services, organisations may use NLP for various functions, including marketing, fraud detection, and customer support. Organisations may utilise their computer vision services for a variety of activities, including product identification, facial recognition, and self-driving cars. Processes like data entry, customer support, and accounting are automated by RPA services.
$25 - $49 / hr
50 - 249
2014
Los Angeles, CA, USA
Disney, Mercedes Benz, Goldman Sachs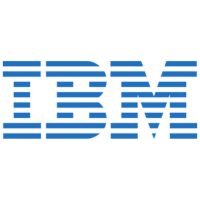 2. IBM
Global technology leader IBM has been operating for more than a century. The business is a pioneer in artificial intelligence (AI) research and development, and it has created a variety of ground-breaking AI technologies, including Watson, the first platform for cognitive computing. AI strategy, AI consulting, and AI implementation are just a few of the many AI services that IBM provides.
The firm employs over 10,000 AI specialists spread across more than 100 nations.A cloud-based platform called IBM Watson assists companies in creating and implementing AI solutions. Watson provides a range of AI services, including computer vision, machine learning, and natural language processing.
Among IBM's AI offerings are: IBM assists clients in creating and implementing AI strategies that complement their corporate objectives. It offers AI consulting services to assist clients in choosing and using the best AI solutions for their requirements. They help clients create and deploy AI solutions that match their business requirements.
$99+ / hr
345,000
1911
Armonk, New York
General Electric, Wamart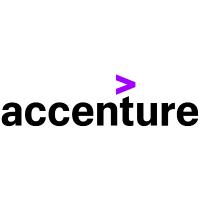 3. Accenture
Accenture has a proven track record of designing and implementing AI solutions for customers across all sectors. It is a market-leading AI visionary with knowledge of the whole value chain for corporate AI services.
Accenture provides various AI development services, such as governance and ethics, data and analytics, development and deployment, technology and architecture, and strategy and consulting. It blends contemporary development methodologies, cutting-edge trends, tools, and technologies to create remarkable future AI that meets business needs. These AI also assist companies in enhancing the functionality of their business-specific software and developing new solutions that alter conventional procedures.
$100 - $149/hr
710,000
1989
Dublin, Ireland
Cisco, Salesforce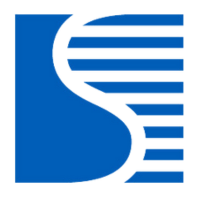 4. ScienceSoft
ScienceSoft is a reputable technological provider that has been in the business for over 25 years. Businesses may access a variety of services through Sciencesoft, including engineering solutions, analytics services, and consultancy for AI.
Their comprehensive strategy enables smooth integration into current systems for organisations wishing to keep ahead of the technology curve, whether it be through automating decision-making processes or streamlining complicated procedures.
Sciensoft is distinguished by its all-encompassing knowledge and certified working procedures. The group's mission, to use technology to unlock human potential for an inclusive and sustainable future, serves as its daily compass.
$50 - $99 / hr
250-999
1989
Texas, US
IBM, eBay, Nestle, T-mobile

5. Markovate
This company develops AI and specialises in creating unique AI solutions for companies. Over 100 AI specialists that work with Markovate are based in the US, Canada, and India. Healthcare, banking, and retail are just a few of the areas for which the business has created AI solutions.The business has a proven track record of success in creating and implementing AI solutions for customers across several sectors.
Markovate is a team of over 100 US, Canada, and India AI experts. They have developed AI solutions for various industries like healthcare, finance, and retail. Their AI solutions are built on open-source AI technologies, such as TensorFlow and PyTorch. In-house expertise is also available to help clients develop and deploy their AI solutions.
$50 - $99 / hr
10 - 49
2015
San Francisco, CA, USA
FedEx, KraftFoods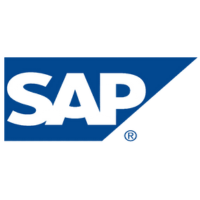 6. SAP
SAP AI development company is a cutting-edge technological firm that specialises in developing advanced Artificial Intelligence (AI) solutions for businesses. Through their expertise in machine learning, natural language processing, and cognitive computing, they enable organisations to leverage AI technology to optimise and automate operations, generate insights, and improve decision-making.
The company offers customised AI solutions that cater to specific industry needs as well as scalable, innovative, and secure AI software solutions.They help businesses transform processes and scale their operations. SAP's AI platform provides predictive analytics,chatbots and robotic process automation. They are committed to providing AI solutions that drive business growth, efficiency, and agility.
$99 - $149 / hr
111,961
1972
Walldorf, Germany
Microsoft, NBA, Vodafone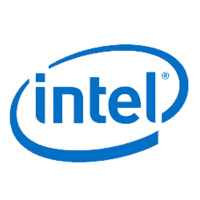 7. Intel
Known for its chips and processors, Intel is also a leading provider of AI solutions for enterprises, including deep learning and neural network tools. Whether they sequence genomes, provide product recommendations, or improve their supply chain, smarter applications increase users' productivity and profitability.
By making it simpler, faster, and less costly for everyone to incorporate AI into their apps wherever computing occurs, Intel is continuing its tradition of democratising technology. Intel has created a wide range of intelligent solutions and tools for its general-purpose CPUs with artificial intelligence (AI) acceleration or domain-specific accelerators.
Intel helps businesses develop and deploy computer vision, robotics process automation (RPA), and AI-powered software solutions to automate repetitive tasks and meet enterprise requirements. They use the open and scalable API standard, which enables anybody to release limitless information from the edge to the cloud.
$120+ / hr
109,000
1968
Santa Clara, USA
Dell, HP, Lenovo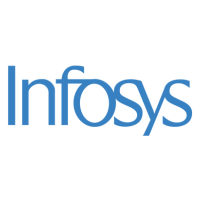 8. Infosys
This multinational business that provides technology consulting services Machine learning for business operations is a focus of Infosys, a top artificial intelligence development firm in India. Since its founding in 1981, the company has actively aided in the growth of organisations by offering corporate AI solutions, such as cognitive automation, predictive analytics, and natural language processing. Their team of AI specialists collaborates to provide cutting-edge AI and ML services customised to each client's particular demands and objectives.
Additionally, they provide consulting on AI and aid with AI-related issues to enable organisations of all sizes realise the full potential of AI. Infosys can modernise the way your organisation operates, whether it's through creating brand-new AI techniques or applying ones that already exist!
$99+ / hr
290,000
1981
Bangalore, India
Bloomberg, Financial Times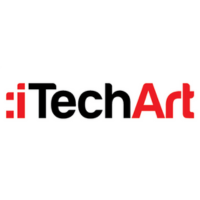 9. iTechArt
iTechArt Group is a renowned bespoke software development firm that supports startups and companies in rapid growth by offering committed engineering teams and cutting-edge technological services. They are known to construct an AI practice with flexible engagement models iTechArt offers companies a thorough roadmap and vision for a whole transformation, enabling them to stay adaptable in a world that is continuously changing.
iTechArt guarantees that your projects may move from conception to market in 30% less time than other suppliers because of its high productivity and remarkable expertise. Their dedication to quality and use of leading-edge technology guarantees that your company stays on the cutting edge and is prepared for long-term development and success.
$50 - $99 /hr
1,000 - 9,999
2022
NY, USA
DAQ Electronics, paperlessPARTS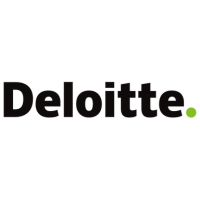 10. Deloitte
Deloitte is a consulting firm that offers AI development services to help businesses harness the power of artificial intelligence.They have a long history of working together to develop innovative solutions for businesses of all sizes.
In recent years, Deloitte has focused on developing AI solutions that can help businesses improve their operations and customer experience. They have a strong track record of success in this area, and they continue to invest heavily in AI research and development.
Some other Deloitte's AI solutions for enterprises include machine learning, intelligent automation and cognitive computing.
$120+ /hr
345,000
1845
London, England, UK
Metlife, Morgan Stanley, Berkshire Hathaway
How Can You Select The Right Partner From The Listed AI Development Companies?
Artificial intelligence (AI) is an array of things such as it is overhyped, it is insufficiently understood, it is spreading rapidly, and it frequently leads to emotive and contentious debates. However, despite enterprise development being increasingly used by a variety of businesses, it is still a new technology.

Your unique demands and requirements will determine which business is appropriate for you. Having said that, there are a few things you may take into account when picking an AI development business. These consist of;

The business's expertise in creating AI solutions for business clients.

Company's competencies, such as its technological or industrial knowledge.

Reputation of the business for doing high-quality work on schedule and within budget.

The company's culture and values should match those of your organisation.

Concluding Remarks
Once you have reduced your alternatives, you'll be able to assess their skills and compare their services and prices as a result. In conclusion, organizations intending to deploy AI may find it helpful to work with AI development companies. Companies specializing in AI development have the knowledge and experience to assist organizations in creating and deploying AI solutions tailored to their requirements. Businesses may benefit from the assistance of AI development firms in managing and governing AI models and ensuring that AI is applied responsibly and ethically.
SoluLab, a renowned Artificial Intelligence development company, specializes in crafting innovative AI solutions tailored to diverse industry needs. Their skilled team of leading AI developers creates personalized applications such as intelligent chatbots, predictive analytics, and advanced machine learning algorithms. SoluLab's state-of-the-art technology and services are designed to elevate businesses, facilitating impactful digital transformations.
For those seeking distinction in the competitive AI development realm, SoluLab offers a standout choice. With a strong emphasis on agile development and a steadfast commitment to delivering exceptional business outcomes, they consistently set themselves apart from other companies. Contact SoluLab today to engage with the best AI developers and embark on a transformative journey for your business.
FAQs
1. What are the benefits of enterprise AI development?

Enterprise businesses can benefit from AI's development in terms of enhanced productivity and efficiency, better decision-making, improved customer service, and cost savings. AI can automate manual jobs, allowing workers to concentrate on strategic work, provide timely, personalised assistance to clients, and save companies money by automating processes and making wiser judgments. 
2. What is the difference between AI and Enterprise AI?
The capacity of AI to learn and carry out activities that are generally associated with human intellect is referred to as artificial intelligence, or AI, which is a wide phrase. A subclass of AI called "enterprise AI" is created primarily for use in commercial settings. Enterprise AI solutions are frequently used to streamline processes, enhance judgement, and develop new goods and services. The primary distinction between corporate AI and general AI is its focus on solving particular, high-value use cases at a broad scale. Large organisations frequently engage in hundreds of different app interactions and generate vast volumes of data.
3. What is an enterprise AI platform?
An enterprise AI platform offers the resources and infrastructure required to create, implement, and control large-scale AI applications. They may assist organisations in lowering the cost of AI development, enhancing the quality of AI models, and speeding up the development and implementation of AI applications. Enterprise AI platforms offer data collection, machine learning, model training, application development, and governance tools.
4. Which five elements make up an AI system?

Machine learning, natural language processing, computer vision, robotics, and expert systems are some of the elements of AI. These elements make it feasible for robots to learn from, comprehend, and engage with their surroundings in previously impossible ways.