PD Lover – An app for tracking periods and physical changes happening over the period of time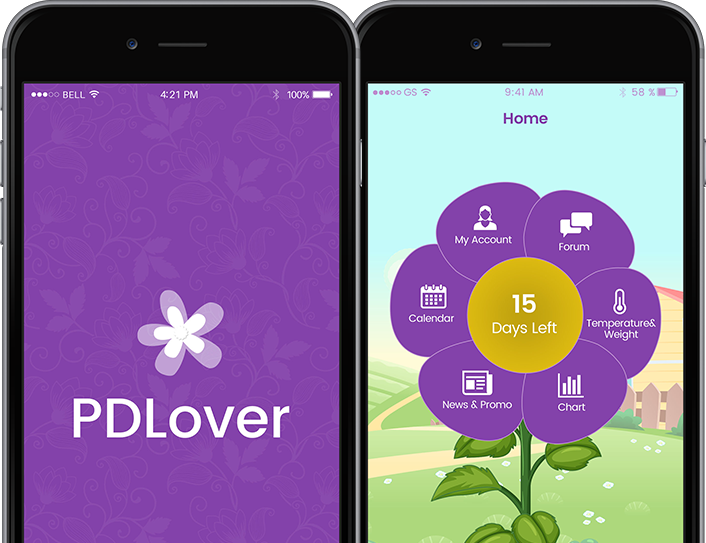 PD Lover is a period tracker for women. It provides a very spontaneous interface for girls / women to track their fertility, ovulation, menstrual cycles and period logs. The app creates and edits notes, organizes and navigates through, to preview your historic records and forecasts. Based on the date of period, it calculates fertility days and ovulation days with scientific methods and increasing chance of pregnancy.
The main objective of this female periods' calendar is to maintain a log of menstrual cycles for teenage girls and women. This menstrual cycle tracker offers notifications that enable informed decisions, be it routine health monitoring or related to planning pregnancy. The app is very handy for women with both regular and irregular periods. From this app, the Practitioner can get required inputs regarding treatment of period issues.
High level of personalization and customization of calendar was the only big challenge since we have to consider various permutations and combinations on the basis of various factors like age, weight, regularity of periods, and others.
This app track moods, symptoms, weight, and other menstrual related progress and plan ahead with predictions for your next 6 months periods, fertility days and ovulation tracker.
An overview of PD Lover period tracking app:
Welcome Screen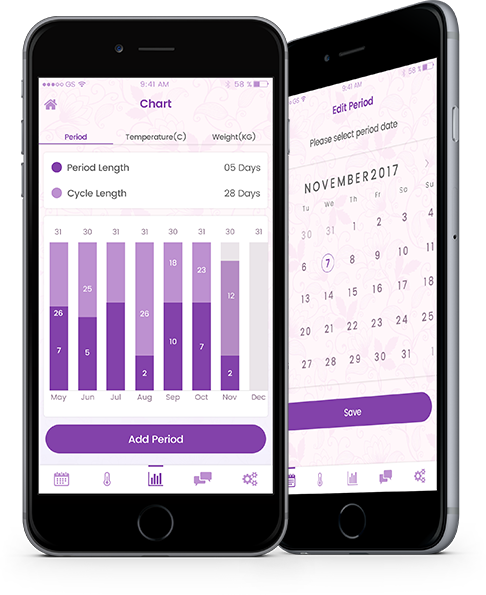 PD Lover App provides you access to your data using Facebook Connector Email. You can create your account using either option and set up your profile with PD Lover App.
Login & Register Screen
Add your personal details and contact details without fear of getting shared anywhere as we don't share your data with anyone. We respect your privacy.
Calendar Screen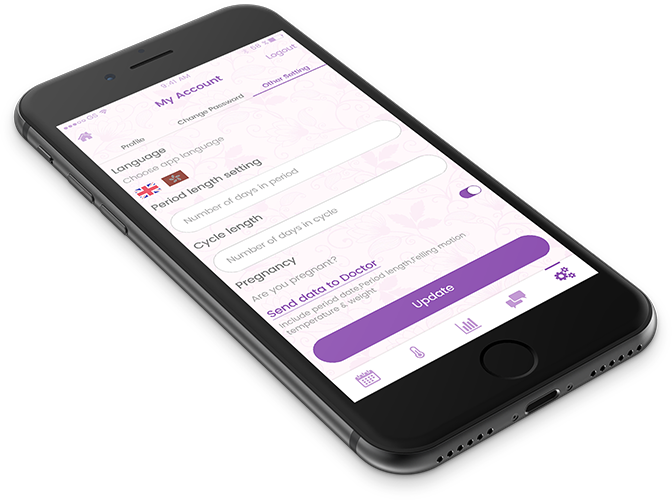 With Calendar, user would be able to add period dates. This would help the user to track periods  related symptoms, mood swings, and overall health.
Measurement Screen
User will be able to add weight and temperature values whenever they want. History of measurement will be maintained. The user would be able to edit and delete measurement data whenever they want.
Chart Screen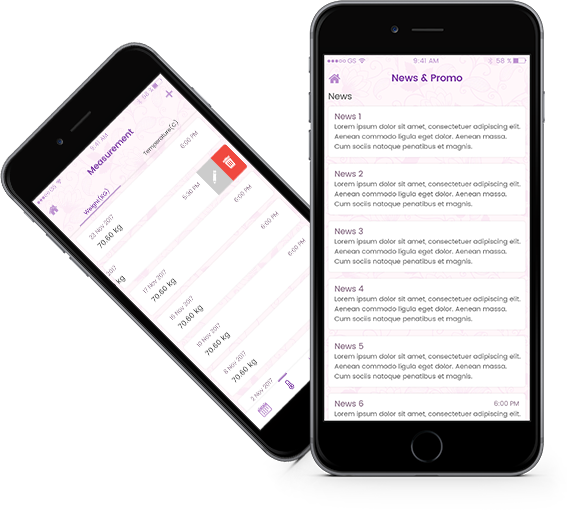 Real time charts provides visually appealing depiction of period, temperature and weight data. A user will be able to change profile data, password and other settings of the app using My Account screen.
Technology Stack
Technology

Swift

Visual Studio

Firebase

Xcode

Braintree

Retrofit
Glide

Alamofire
Currently, the app is in version update wherein there will be a feature that sends anyone who identifies as "male" to an alternate view of the app that doesn't let them track menstrual cycles.
Work speaks louder than words