IAP Calculator – Tool to instantly calculate tax, tax splits, and decide how much more investment is needed to save income tax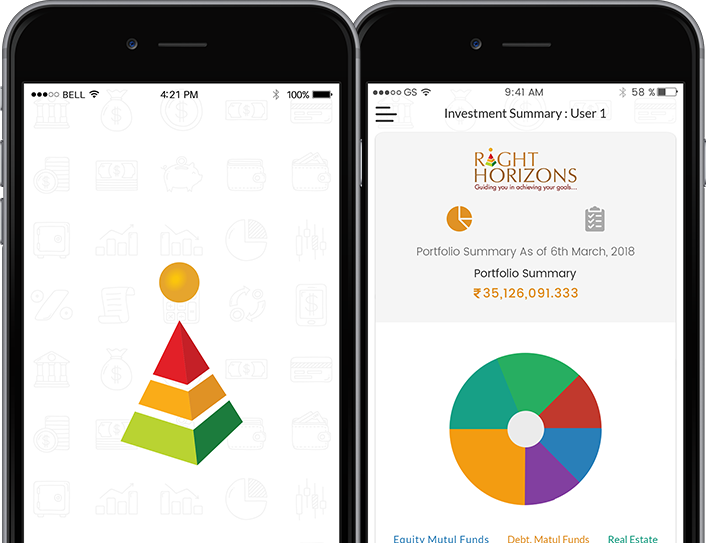 IAP Calculator helps user instantly calculate your tax, tax splits, and can decide how much more investment is needed to save tax on your income. SoluLab has designed and developed this finance mobile app as a part of for Investor awareness program initiative by Right Horizons.
The app collects user info and provides outputs to help them achieve their financial goals. Additional features like webinars, calculators, learning center, feedbacks & surveys are also there which help in providing a wholesome experience to the users.
The practical challenge here was to make sure the functionality works and a user gets right amount of tax and saving calculations and reimbursement on case to case basis. At SoluLab, we made the app refresh the calculations and clear cache prior to each input. Further, we created separate APIs for each calculator to manage calculations.
What all it does for users?
Tax Calculator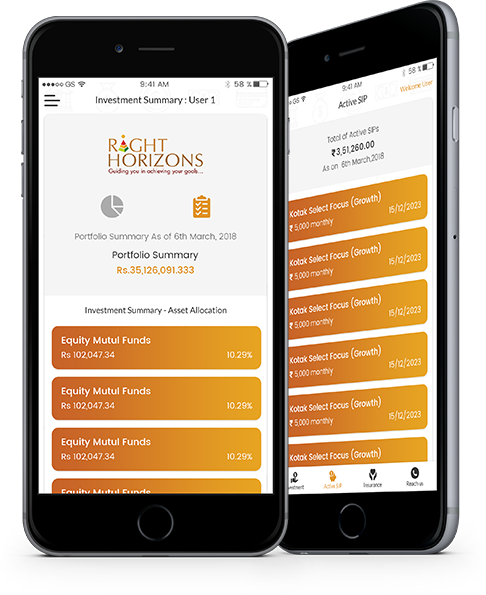 Tax Calculator will calculate the amount of Income Tax, National Insurance (NI) Tax, Student Loan and Pension you should be paying for your salary.
Chart
Get your calculated tax in graphical mode which allows user to view tax saved on Additional Investment and No. of Additional Investment required with tax savings tips.
SIP Calculator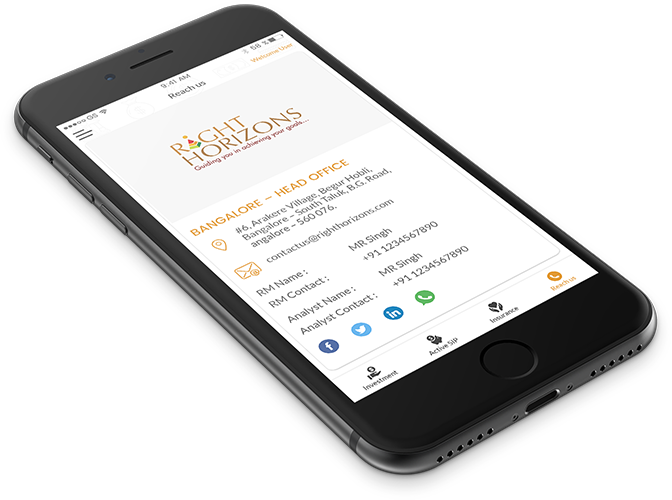 SIP calculator calculates the future value of SIP (Systematic Investment Plan) Payments. It helps you to calculate the future value of your monthly investment in Mutual Fund, Public Provident Fund (PPF) or Fixed Deposit (FD) in bank or post office.
Child Education Calculator
The Child Education Calculator helps you to plan for your long-term financial goals like children's education, home loan repayment, etc. It helps you assess how much you should invest every month to get a desired amount at the end of an investment period.
Retirement Calculator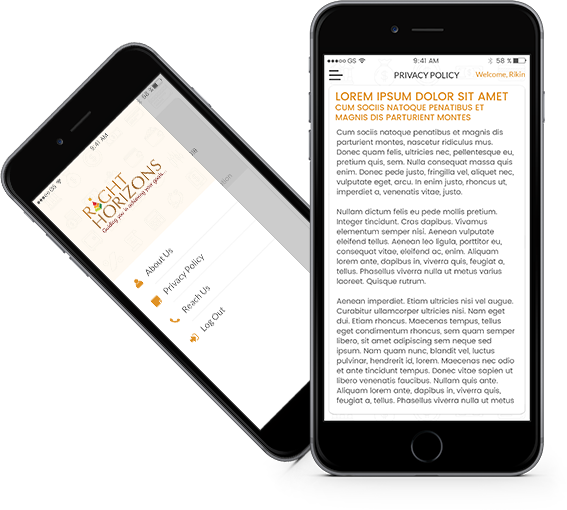 Retirement Calculator helps you determine how much money you will need for your retirement to maintain the current lifestyle post-retirement. You can give the Current Age, Retirement Age, Current Monthly Expenses, Expected Inflation, rate of returns on your investments before retirement and rate of returns on your investments after retirement.
Technology Stack
Technology

PHP

Adobe Photoshop

Android Studio

JustInMind
Work speaks louder than words