Gogo: Moving Cambodia Seamlessly, Efficiently and Responsibly
24/7 available mobility solutions for a perfect journey. Gogo's vision is ensuring that travelling shouldn't be a hindrance when customers go out there to make their dreams a reality. Inspired by the positive energy to keep Cambodia moving, we developed a one-tap solution for customers to book rides and keep them moving hassle-free. With Gogo's wide range of available options, we bridge the gap between taxi owners and customers. We helped customers reach their destination in an economical yet luxurious way.
Cambodia is one of the most accessible ecotourism destinations for travellers, specifically of the South-east Asian countries, and yet an excellent one-tap solution to book cabs, with a secure network of professional drivers, was missing. Gogo was developed with best in class technology to connect different parts of Cambodia at affordable rates. Also, until now, only a few offline services were providing only 4 seater cars to customers at varying rates. But, with Gogo, we connect customers with a wide range of drivers and vehicles. They range from a motorbike, Khmer Tuktuk, rickshaw, hatchback cars, and even SUVs.
Take a quick tour to the app Gogo! Connecting passengers with drivers
Modern and sustainable mode of transport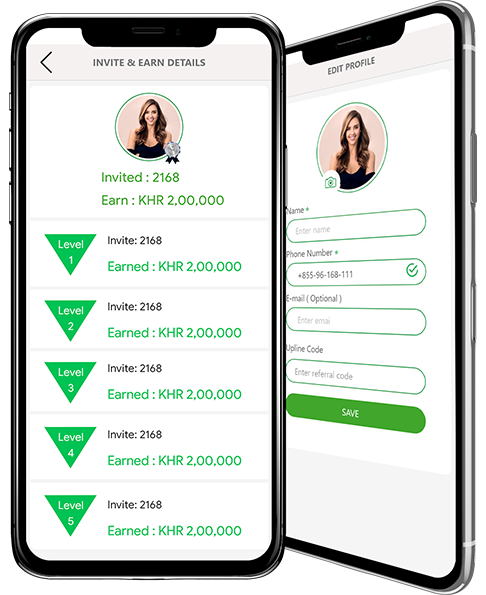 Future proof and inclusive way to help customers ride, we wish to become the game changer in the face of transportation in Cambodia. We focus on customers' experience first, we are improving every day and doing our best to maintain the transparency in our unique work style.
Connecting the drivers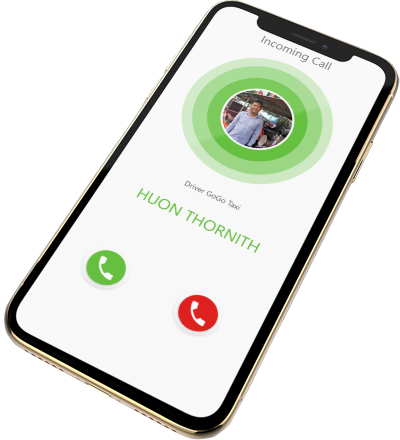 We want to connect Gogo with every corner of Cambodia., We have a dedicated app for trained drivers which would help them easily connect with customers at their own preferred pace and time.
Connecting the world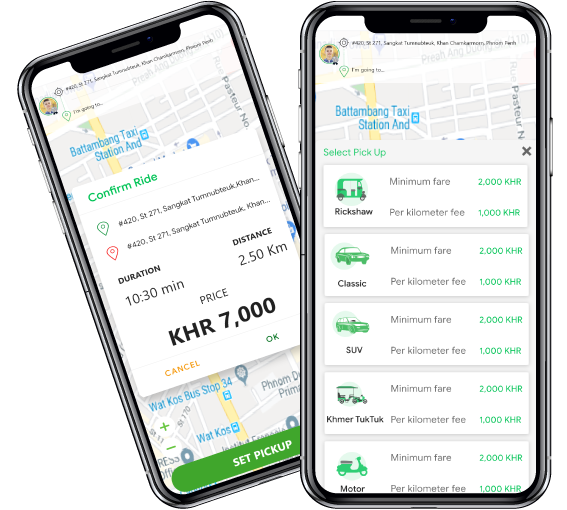 An excellent and light-weight app that helps customers book a ride with just a few clicks. Just sign up for the app and enter your ride destination and leave the rest on Gogo. It willl get you to your destination in the fastest way possible.
Wide range of vehicles
From motorbikes and tuktuks, to luxury cars and SUVs, we have got every need of a customer covered. Feel the wind in your hair with motorbikes. Explore the city in a familiar transport via locally partnered Khmer Tuktuks and the auto rickshaws. Pick a classic car that provides company and yet affordable AC for family requirements. Choose SUVs for extra leg room, capacity of 8 and for heavy extra baggage.
Commitment to safety
All drivers get their background verification check. Gogo is specially trained to provide the best in class experience for a hassle-free journey. Gogo also provides emergency calling services that can be used in the case of an emergency occurring with a dedicated 24×7 customer support service at customer's disposal. Live ride tracking option for a safe travel experience is an added benefit. Gogo never shares customer details with anyone. Safety comes first at all times.
Technology Stack
Technology

Node JS

Angular JS

Firebase

Mongo DB
Work speaks louder than words