Our ICO Development Services
SoluLab stands as a leading provider of ICO software development services, equipping startups with the essential tools and technologies to propel their business ventures to new heights. Being a well-known ICO development company, our specialized expertise ensures that your ICO project receives the utmost attention, innovation, and support required for success in today's competitive market.
Whitepaper Drafting

Whitepapers play a pivotal role in the success of an ICO, and our experienced team at SoluLab, a leading ICO development agency, is equipped to assist you in crafting a compelling and comprehensive whitepaper that captivates potential ICO investors.

Smart Contract Development

Our team of experienced ICO developers at SoluLab excels in smart contract development, as well as creating innovative solutions for brand loyalty and reward systems, and blockchain data storage.

Landing Page Design

At SoluLab, we understand that a well-designed website is crucial for ICO success. Our ICO development solutions include offering a range of layouts and themes to choose from, along with expertly proposed vital page information.

ICO Management

As a leading ICO software development company, SoluLab provides comprehensive ICO management services, meticulously handling your project from inception to completion. We recognize the criticality of a successful ICO sale and ensure the success of your ICO sale.

ICO Creation

At SoluLab, we specialize in secure ICO creation, ensuring your token or chain stands out as a unique selling proposition. With expertise in ICO token development, we build your project on a solid foundation, incorporating industry-best practices and cutting-edge security measures.

ICO Backend Development

SoluLab specializes in ICO software development, offering custom-made ICO backend solutions developed in Python. Our robust backend infrastructure enables seamless deployment of your smart contract, allowing you to kickstart your company's ICO efficiently and effectively.

ICO Marketing

At SoluLab, we understand the importance of strong PR and marketing strategies in maximizing the success of your ICO. As domain specialists in ICO development, we offer comprehensive ICO marketing solutions that drive customer satisfaction at every stage of product development.

Token Design

As an experienced ICO token development company, SoluLab specializes in creating enhanced token designs that optimize API architecture and significantly improve application speed. Trust our cutting-edge token design expertise for your ICO application.

Legal & Advisory Services

We streamline ICOs by linking projects with regulated countries and facilitating token sales in a centralized location. With our expertise in ICO dashboard development, you gain a user-friendly platform to efficiently manage and monitor all your ICO activities.

ICO Planning

Comprehensive strategic guidance for designing, launching, and managing a successful initial coin offering development campaign, encompassing market research, tokenomics, and targeted marketing strategies.

Technology Set-Up

As an initial coin offering development company, we deploy smart contracts on the chosen blockchain network, ensuring trustworthiness for contributors. We integrate necessary blockchain tools and protocols to enable seamless token issuance, distribution, and verification.

Blockexplorer Add-on

SoluLab integrates a user-friendly block explorer that provides real-time updates on transactions, token balances, and distribution status. Enhance transparency by displaying token movements and allocations in ICO development, promoting trust among investors.

Exchange Listing Assistance

Facilitate communication with reputable cryptocurrency exchanges to fulfill their listing requirements and procedures. Prepare and submit the necessary documentation, legal compliance, and due diligence reports required by exchanges.

Price Volatility Hedging Service

Develop hedging strategies and mechanisms to protect contributors and the project from the adverse effects of token price fluctuations. Implement price stabilization mechanisms such as a reserve fund, buybacks, or token burning to manage volatility.

Due Diligence Report and ICO Summary

Perform comprehensive due diligence on the ICO project, evaluating its feasibility, team background, and potential risks. Prepare an ICO summary for token details, use case, team members, and the fundraising timeline, to attract investors and build trust.
Empower Your ICO Journey with Skilled Development Team!
Looking to launch your own ICO? Hire ICO developers from SoluLab, a trusted ICO development company, to turn your vision into reality. Our expert team specializes in creating secure and efficient ICO solutions that drive success. With our extensive experience and technical proficiency, we provide end-to-end ICO development services tailored to your unique requirements. Don't miss out on the opportunity to make your ICO a resounding success. Contact us today to hire ICO developers who will bring your project to life.
Our ICO Development Technology Stack
Drive ICO Success with Our Experienced Development Team!
Ready to take your ICO project to the next level? Hire dedicated ICO developers from SoluLab, an experienced ICO development company. Our skilled team possesses the expertise to develop custom ICO solutions, ensuring seamless integration, optimal performance, and top-notch security. By hiring our ICO developers, you can leverage their in-depth knowledge and industry insights to navigate the complexities of the ICO landscape. Don't settle for average results – choose SoluLab for unmatched ICO development expertise. Get in touch with us now to hire ICO developers who will drive the success of your project.
Why Choose SoluLab as ICO Development Company?
The efficiency with which our development team works at SoluLab calls for work experience with them. Transform your ideas into business by working with our team of experts. Hire ICO developer today to get work experience like never before.


Hassle-free client interactions




Timely delivery of projects
Industries We Serve
At SoluLab, we offer ICO development services tailored to a diverse range of industries. Our experienced team understands the unique requirements and challenges of various sectors, enabling us to deliver customized ICO solutions. The following are some of the industries we serve:
Finance

Revolutionize the financial sector with secure and efficient ICO solutions that enhance transactional transparency and decentralization.

Healthcare

Transform the healthcare industry by leveraging blockchain technology for secure medical data storage, interoperability, and patient-centric solutions. l[]

Real Estate

Disrupt the real estate market with tokenization, smart contracts, and blockchain-based property management systems for seamless transactions and increased transparency.

Supply Chain

Optimize supply chain operations with blockchain-based solutions, enabling enhanced traceability, transparency, and efficient inventory management.

Gaming

Create immersive gaming experiences by integrating blockchain technology for decentralized ownership, secure transactions, and provable fairness.

Education

Transform education by leveraging blockchain for verified credentials, secure student records, and transparent certification processes.

Insurance

Transform the insurance industry by leveraging blockchain for streamlined claims processing, fraud prevention, and transparent policy management.

Agriculture

Revolutionize the agricultural sector with blockchain-based solutions for supply chain transparency, smart farming, and fair trade practices.

Governance and Voting

Implement secure and transparent voting systems, digital identity management, and decentralized governance models using blockchain technology.
Essential Features for Successful ICO Development
ICO (Initial Coin Offering) development involves creating and launching a crowdfunding campaign for a new cryptocurrency or blockchain project. Start your own ICO with confidence with our expert initial coin offering services. We offer a wide range of features to ensure a successful launch:
Multi-Layer Security

Our ICO software is fortified with robust security measures, including encryption and two-factor authentication, safeguarding your platform and contributors' funds.

Performance Metrics:

Stay informed with real-time performance metrics, allowing you to track token sales, contributions, and user engagement throughout the initial coin offering campaign.

No Paperwork

Say goodbye to tedious paperwork; our streamlined processes minimize bureaucracy, making the ICO development journey for our clients hassle-free and efficient.

Smooth KYC Verification:

We integrate seamless and swift KYC verification for our clients to comply with regulations and ensure a trustworthy contributor base for their ICO website.

Token Loss Protection

Rest easy knowing our comprehensive token loss protection measures help mitigate potential risks and ensure a secure environment for all participants.

Hosting & Fund Administration

Our reliable hosting services and expert fund administration support ensure a smooth initial coin offering process from start to finish for all our clients.
Our execution Process
Discovery Workshop

Here, we understand your business, goals, pain points and priorities. These multiple brainstorming sessions help us to map out the existing workflows and your future goals.

Strategy and Solution Design

At this stage, once we gather your requirements in a whiteboard session, we begin designing, prototyping, and user testing your platform or product.

Development

Programming and coding based on the designs approved by you takes place in this stage. Our development lifecycle consists of 3-stages: Alpha phase, Beta phase and Release phase.

Testing and QA

We continue our data-derived validation process, carry out in-depth QA testing, for each release of your product or platform to ensure that the final product, that is ready for the market.

Launch and Maintenance

Here, your product or platform goes LIVE. On your approval, our devs publish your product in live environments. We exclusively take care of cloud and on-premise hosting.

Support and Customer Service

To ensure continuous improvement, we perform ongoing product and platform maintenance and optimization, deploy market strategies, and provide real/fix support.
Benefits of ICO Development Services For Your Business
At SoluLab, our ICO development services offer a range of advantages that can propel your project toward success. From fundraising to technological innovation, here are six key benefits of leveraging our ICO development expertise.
Access to Capital

ICOs provide a unique opportunity to raise funds from a global pool of investors, enabling your project to secure the necessary capital for growth and development.

Decentralization and Transparency

By leveraging blockchain technology, ICOs promote decentralization and transparency, allowing for secure and trustless transactions and increased accountability.

Global Reach

ICOs have a global reach, enabling you to connect with investors from all around the world, expanding your network and potential user base. This global reach attracts diverse investors with varying expertise and perspectives.

Innovation and Disruption

ICO development encourages technological innovation and disruption across various industries, empowering you to create groundbreaking solutions and transform traditional business models.

Community Engagement

ICOs foster a strong community of supporters and early adopters who are passionate about your project, providing valuable feedback, support, and advocacy.

Liquidity and Trading Opportunities

Successful ICOs often result in the creation of tokens that can be listed and traded on cryptocurrency exchanges, offering liquidity and potential investment opportunities for token holders.
Client Testimonials
"Partnering with SoluLab for our initial coin offering services was the best decision we made. Their expertise in ICO website development was evident from the start, and their multi-layer security measures gave us peace of mind. With their support, we could focus on our project, knowing that the technical aspects were in safe hands. SoluLab's professionalism and dedication truly set them apart, and we're thrilled with the success of our ICO thanks to their excellent services. "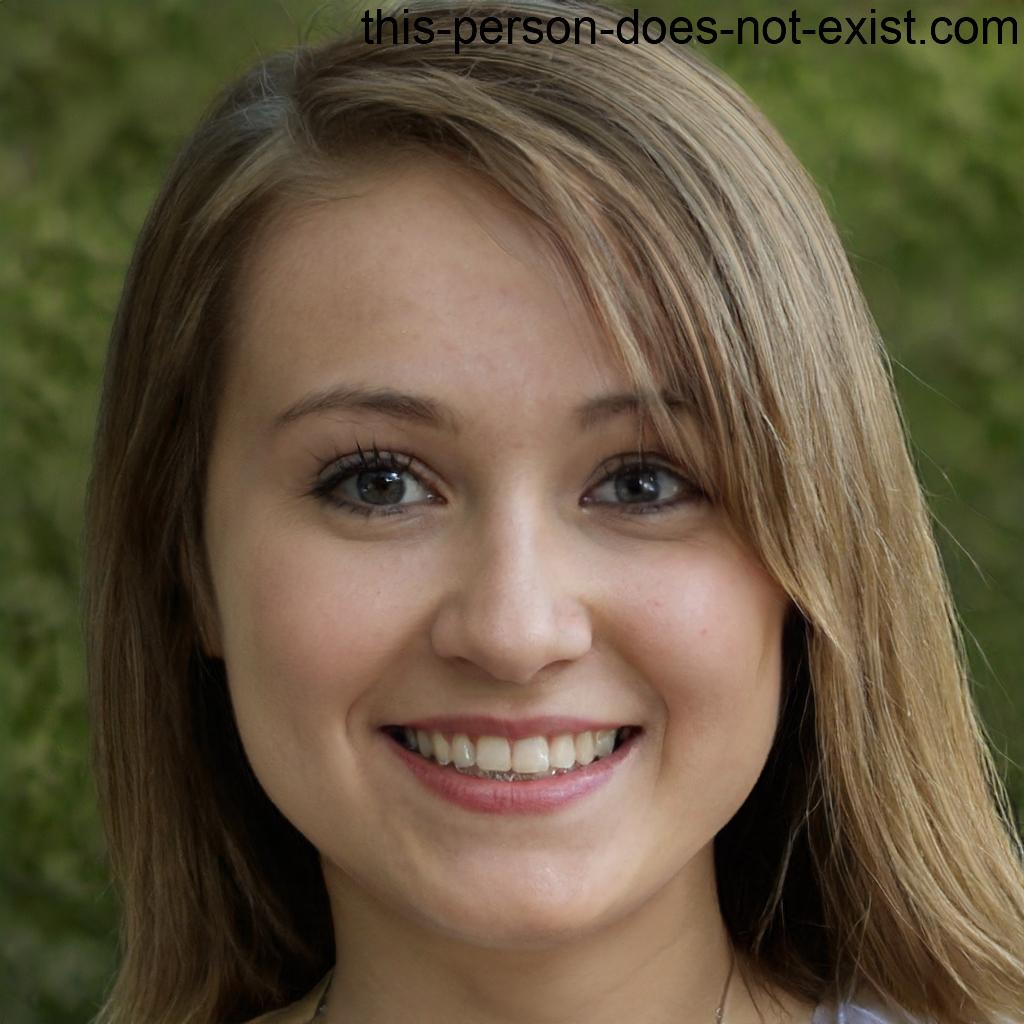 Jennifer Roberts
Founder of GU COIN
"SoluLab surpassed all our expectations. Their ICO development services offered a seamless experience, eliminating paperwork and streamlining the entire process. The effortless KYC verification and token loss protection features ensured the integrity of our ICO platform and built trust among our contributors. The hosting and fund administration support they provided was invaluable, ensuring a smooth and successful ICO launch. "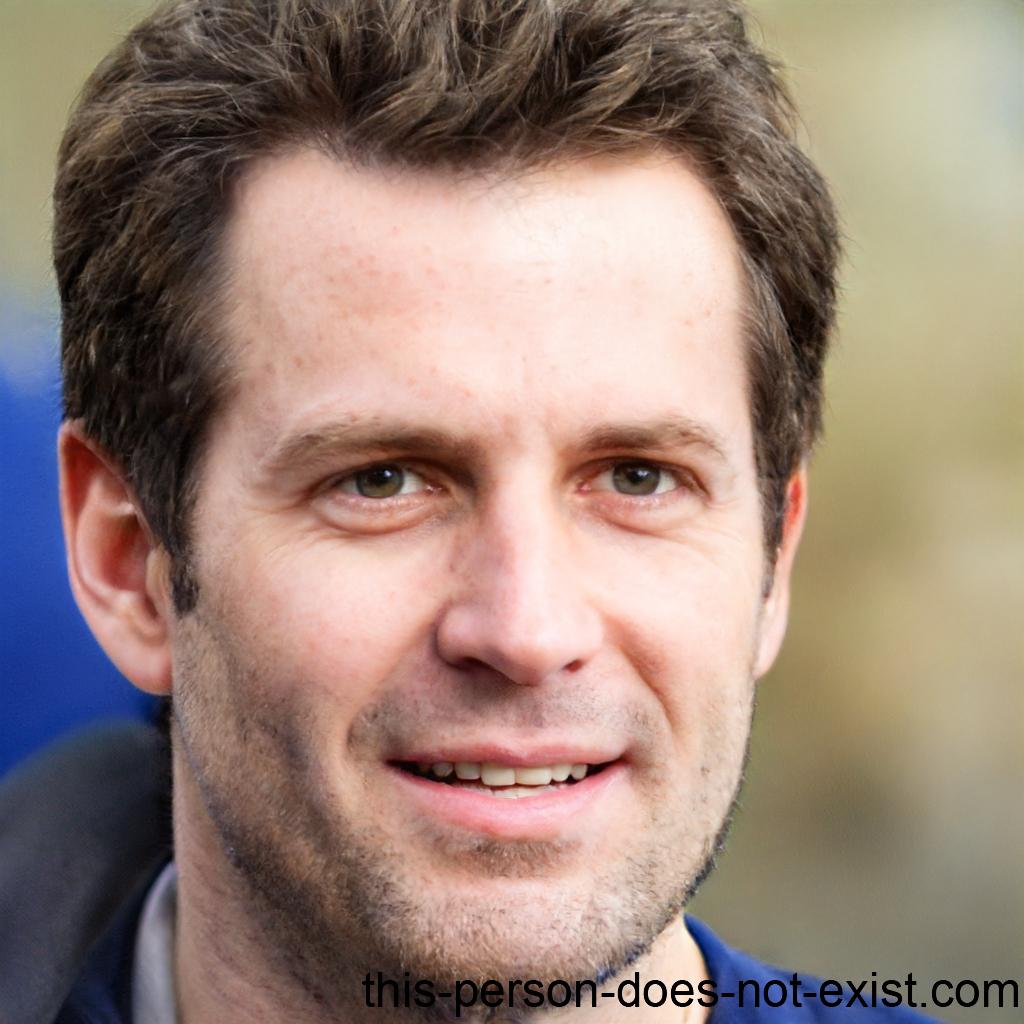 David Anderson
CTO of BRICKCOIN ICO
"Choosing SoluLab for our ICO development was a game-changer. Their team of experts guided us every step of the way, and their ICO software provided real-time performance metrics that helped us track our campaign's success. With their smooth KYC verification and top-notch security measures, we felt confident that our contributors' funds were secure. Thanks to SoluLab, our ICO launch was a resounding success! "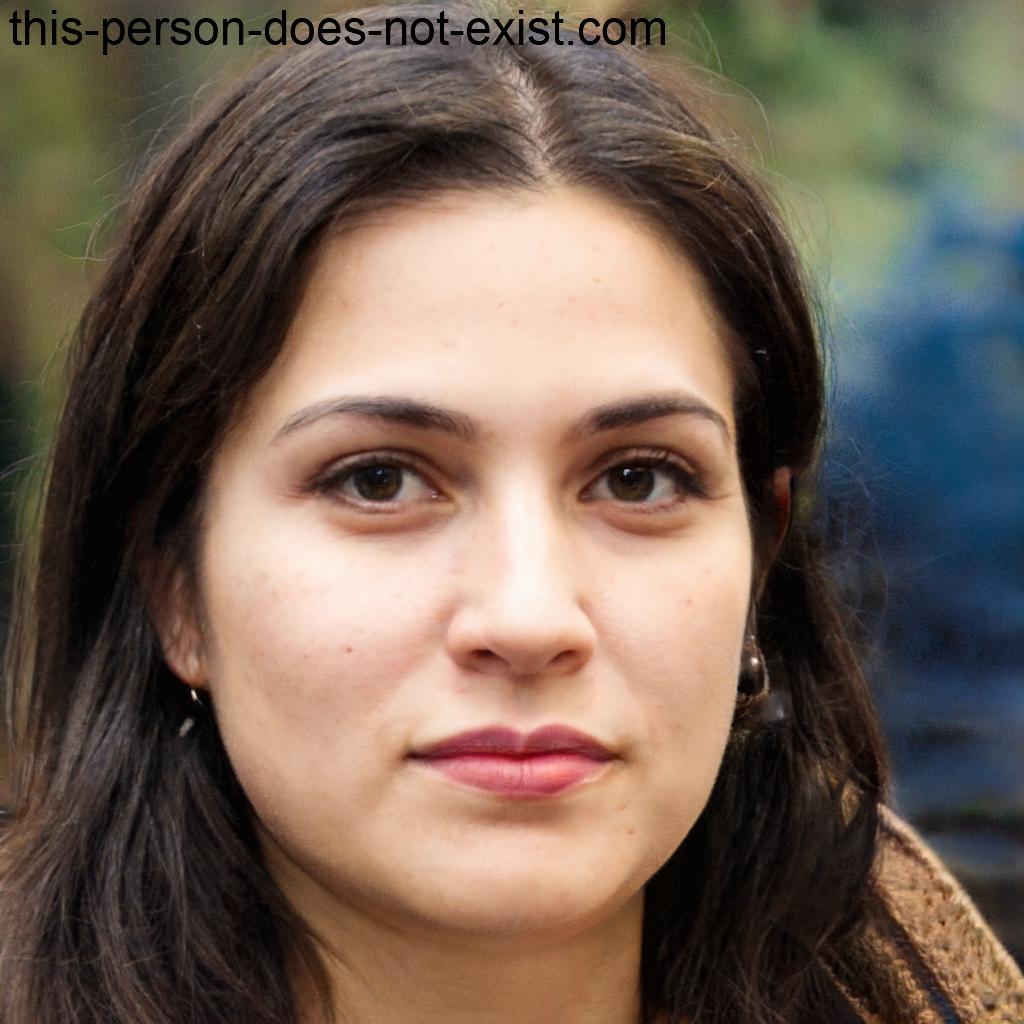 Emily Turner
CEO of SPORTSVERSE
Frequently Asked Questions
An ICO, or Initial Coin Offering, is a fundraising method used by startups and businesses to raise capital through the issuance of digital tokens or coins. It is important for startups and businesses as it provides an accessible and decentralized means to secure funding, reach a global investor base, and fuel the development of innovative projects and technologies.
SoluLab can assist in ICO development for your project by offering a range of comprehensive services. Our expert team specializes in areas such as smart contract development, token creation, ICO marketing, backend development, legal and advisory services, and more. With our industry experience and technical proficiency, we provide tailored solutions to navigate the complexities of ICO development and ensure the success of your project.
SoluLab offers a wide range of services in ICO development. This includes smart contract development, token creation and deployment, ICO website and landing page design, backend development, legal and advisory services, ICO marketing and PR, ICO dashboard development, and comprehensive project management. With our expertise, we provide end-to-end solutions to support your ICO journey, from conceptualization to successful execution.
The ICO developers at SoluLab are highly experienced and possess extensive expertise in the field. They have a deep understanding of blockchain technology, smart contract development