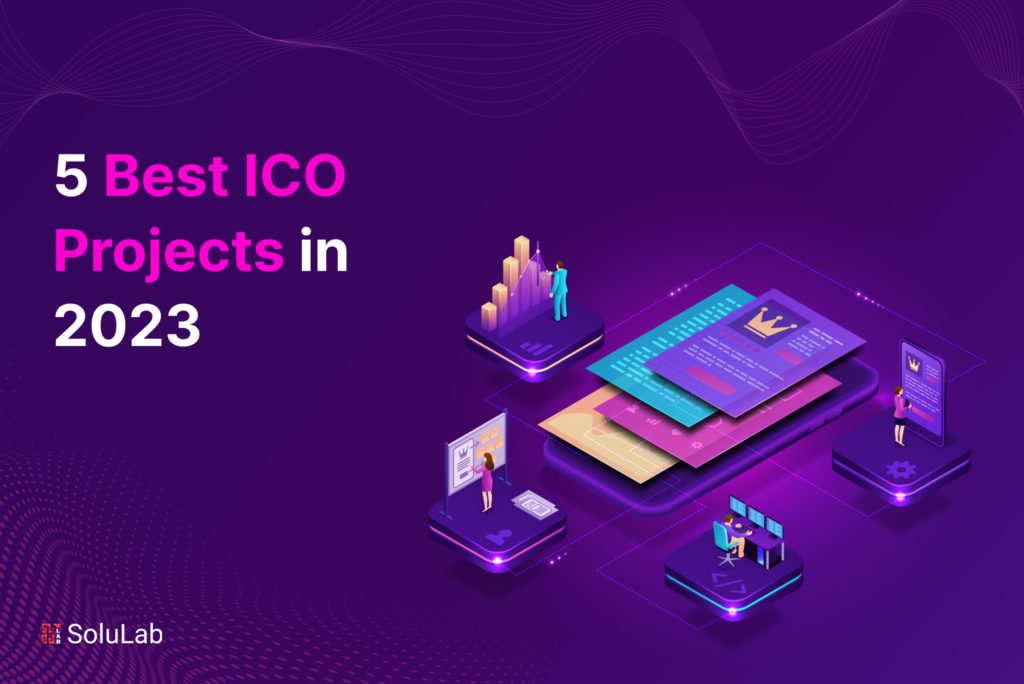 One of the major drawbacks of ICOs is that the average investor views them as carrying considerable risk. Investors continue to constantly monitor the best ICO projects industry in search of the next significant opportunity despite this risk. Finding the ICOs that are most similar to the most popular Initial Coin Offering (ICO) in terms of design usually works out well.
Always do your research and read the white papers of projects you are interested in. It is only appropriate to talk about the most awaited and publicized event that destroyed the crypto sphere in 2023. We'll look at some of the best ICO projects in 2023 below.

What is a Crypto ICO?
An ICO is a well-liked way to raise money for early-stage cryptocurrency ventures. Simply said, blockchain-based businesses or startups issue a specific quantity of their proprietary digital tokens and sell them to investors in exchange for money. STO (security token offering) is a common abbreviation for security tokens.
An initial coin offering is a fairly hassle-free approach to raising money for these businesses. On the other side, an ICO offers investors the chance to participate in a project in its infancy. As an illustration, the ICO for Ethereum occurred in July 2014 with tokens costing less than $1 each. It raised more than $18 million in total, rising to the position of second-largest cryptocurrency by market cap.
Currently, investors must pay over $1,000 per Ethereum coin to purchase it. Having said that, Ethereum has previously reached peaks of about $4,000. It is critical to emphasize that selecting the top ICO cryptocurrency could be extremely difficult, particularly when there's no way to predict how the project will pan out. In other words, when looking for the best ICO projects to invest in, investors should proceed with extreme caution.
How to find The Best ICO Projects?
It's difficult to find the ideal early-stage project. There are many new investment alternatives available today, many of which offer large profits. For instance, raising funds for cryptocurrency initiatives is not limited to ICOs. Investors may want to keep a lookout for the top crypto IDOs & IEOs when searching for new coins. Whatever route is taken, there are several parameters that people can and ought to take into account when looking for the top ICO cryptocurrency for 2023.
Check the White Paper: The initial step towards identifying the best ICO crypto involves reading the project's white paper. This document outlines the ICO's orchestrating company, as well as its prospective undertakings, offering valuable insights for potential investors. A poorly composed or unclear white paper generally indicates inadequate project deliberation. Essential content usually encompasses the projected fundraising amount, fund allocation strategies, the project's business blueprint, and the ICO timeline. Additionally, pertinent background details about project founders and team members are often provided. Exceptional ICOs incorporate not only ambitious objectives but also a pragmatic strategy and well-distributed roadmap for goal achievement. While a robust white paper doesn't guarantee success, a flawed or insufficient one can serve as a cautionary signal.

Team and Partnerships: The project's personnel should be taken into account after reading the white paper. A project's experienced founders may indicate that the market has validated it. It is typical for startups to disclose their partners and team members. However, many early-stage cryptocurrency projects have a history of overstating their alliances with other businesses. However, it would be wise to confirm the team's credentials and any stated partnerships. Examining the project's blog as well as the social media page would be a simple method to learn more. If there isn't a post that describes the specifics of the collaboration, it could be cause for concern.
Tokenomics and Allocation: The token allocation should be taken into consideration while deciding which ICO to participate in 2023. The firm running the ICO should be very transparent about the maximum quantity of the coin as well as the allocation of tokens among the various participants. For instance, the founders, crew, and partners will always receive a fixed portion of the digital currency. The best initial coin offering (ICO) ventures will balance future reserves with an equitable allocation of digital tokens.
The Best ICO Cryptos: Are They a Smart Investment?
Some ICO cryptocurrencies have the potential to be profitable investments. However, this frequency depends on the particulars of the project at hand, as well as its target market, potential, and other factors. However, there are some widespread benefits to participating in a crypto ICO, which we go through here:

Low Entry Price: Investing in a project in its early stages is one of the finest methods to make money utilizing cryptocurrencies. Additionally, buying in an ICO enables people to get a reduced entrance price.
Unlock Rewards: Today's cryptocurrency initiatives offer investors a variety of opportunities to make money. No longer is it essential to wait for a digital coin's price to increase in order to make a profit. Instead of needing to sell their tokens, investors can stake their digital assets and get passive income. Additionally, some digital tokens can be used to buy NFTs and are a part of the gaming ecosystem. Early investors thus have the opportunity to purchase uncommon NFTs before others.
5 Best ICO Projects in 2023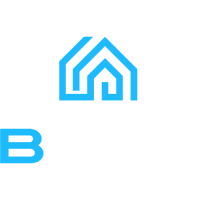 1. BRIKN
BRIKN stands out as the pioneering property DAO Ecosystem driven by blockchain technology. Fulfilling a longstanding aspiration to tokenize tangible properties, BRIKN has materialized this concept into reality. Originating from Brik by Brik, a UK-based property development firm established in 2022, BRIKN has brought a revolutionary approach to the domain. The mechanics of BRIKN's operation are intriguing. Participants who hold BRIKN tokens are entitled to a share of the comprehensive property ecosystem, rewarded by the platform itself. Employing smart contracts, these tokens are automatically disseminated to investors through the BRIKN Vault staking platform, facilitating rental payments and binding the tokens to the corresponding properties. BRIKN's clientele spans the public and private sectors, encompassing registered providers, housing organizations, Airbnb, and student housing. By embracing this diverse clientele, BRIKN effectively enhances risk diversification for both its investors and token holders.
The company's vision for the forthcoming five years entails amassing a property portfolio valued at £50 million, generating a minimum yield of 10%. By democratizing property ownership and offering a monthly USDT income, BRIKN is poised to revolutionize the conventional real estate landscape. Tokenized as "BRIKN," this groundbreaking concept is set at a price of 0.03 per token. BRIKN's financial parameters encompass a Soft Cap of $3,000,000 and a Hard Cap of $7,950,000. Functioning on the Polygon platform, BRIKN tokens can be acquired using various cryptocurrencies including BTC, ETH, ERC USDT, TRC USDT, and BEP USDT, thus providing multiple avenues for participation.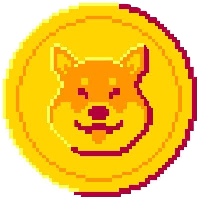 2. Tamadoge (TAMA)
Tamadoge has taken the crypto world by storm, making it almost impossible to have missed its presence. This unique cryptocurrency quickly attracted a substantial user base due to its intriguing and unprecedented concept. The crypto realm witnessed a fresh approach with Tamadoge, generating over $19,000,000 in its pre-sale phase. Functioning as a "hybrid meme coin," Tamadoge ingeniously merges cutting-edge NFTs with play-to-earn mechanics, resulting in the creation of a dynamic metaverse. Drawing inspiration from the iconic Tamagotchi, Tamadoge relies heavily on its design influence. The ecosystem's financial foundation is established through the TAMA currency, facilitating in-game purchases and additional Tamadoge Pets.
Notably, TAMA coins are now tradable on the OKX cryptocurrency exchange, and the recent listings on CoinGecko and CoinMarketCap provide further exposure. These listings suggest a potential 10–100x increase in the value of the TAMA coin over the upcoming months. As of the latest data, the price of Tamadoge stands at $0.1606, with a 24-hour price change of -$0.00688, reflecting a 4.11% shift. The cryptocurrency's trading range over the last 24 hours spans from $0.1178 to $0.1957. The robust trading volume of $82,339,424.65 in the past 24 hours indicates a 42.47% increase. Notably, the volume-to-market cap ratio is calculated at 0.5068, and Tamadoge holds a market dominance of 0.00%, placing it at the #2651 rank.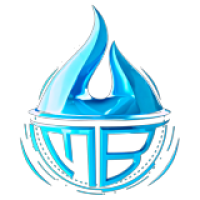 3. MetaBlaze (MBLZ)
In the current landscape of WEB3 technology, there is no shortage of innovation and possibilities. Among the emerging advancements, MetaBlaze stands as a noteworthy addition. Functioning as a blockchain-based gaming startup, MetaBlaze distinguishes itself through its remarkable 3D visuals, enriched content, and a vast universe brimming with uncharted realms primed for conquest through exhilarating Player-vs-Player clashes. The engagement is further heightened by immersive combat encounters against ethereal NFT creatures, allowing participants to defend awe-inspiring metaverse landscapes. Notably, MetaBlaze possesses an exclusive array of NFTs, all uniquely crafted by the company. The imminent launch of the METAGOBLIN COLLECTION, a compilation of 10,000 distinct NFTs with in-game utility, is set to commence with an open-sea mint sale scheduled for October 15th.
Facilitating this engaging ecosystem is the MetaBlaze token (MBLZ), which plays a pivotal role. Priced at 0.000095 per token, this digital asset operates within the Soft Cap of 400,000 and the Hard Cap of 718,200.00. MetaBlaze's presence extends across the Binance Smart Chain and Ethereum platforms, allowing interested parties to participate using BNB (Bep 2), BTC, or ETH. This strategic convergence of blockchain, gaming, and tokenization underscores MetaBlaze's commitment to fostering a dynamic and immersive experience within the evolving landscape of decentralized technologies.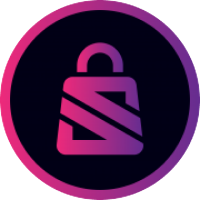 4. Shopayment
The e-commerce landscape has evolved into a substantial industry, prompting various endeavors to tap into its potential. One such venture is Shopayment, which leverages Bitcoin as its primary transactional medium. This strategic choice aims not only to enhance the efficiency of e-commerce operations but also to provide customers with an array of benefits and incentives. To expedite transactions and mitigate high fees, Shopayment (SPAY) has adopted a chain network. Notably, this innovative solution finds applicability across diverse e-commerce platforms, including major players like Amazon, eBay, and Walmart.
Tokenized under the name "Shopayment," the project introduces a token valued at $0.001 per unit. With a funding target set at $250,000 (Soft Cap) and a maximum funding goal of $700,000 (Hard Cap), the project operates on the Binance Smart Chain (BEP20). Interested parties can participate using a variety of cryptocurrencies such as Binance USD (BUSD), Bitcoin (BTC), Ethereum (ETH), Tether (USDT), Solana (SOL), Tron (TRX), DogeCoin (DOGE), Stellar (XLM), and XRP (Ripple). This comprehensive approach underscores Shopayment's commitment to streamlining e-commerce transactions while embracing a diverse range of digital assets for user convenience.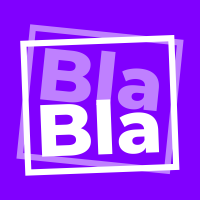 5. BlaBlaGame.io
Combining the timeless allure of the Rock-Paper-Scissors game with cutting-edge modern technology such as cryptocurrency yields a truly enchanting result. At the heart of this marvel is BlaBlaGame.io, a platform dedicated to crafting games with a simplicity that welcomes players of all backgrounds. The central pillar of this gaming experience is the unique BLA token, which distinguishes itself within the ecosystem. As users amass BLA tokens through gameplay and participation, their rank within the system ascends, creating a dynamic interplay between engagement and status.
Moving on to the ICO particulars, the status of the venture remains active, a testament to its ongoing pursuit of innovation. The journey began on May 1st, 2022, and is scheduled to conclude on January 1st, 2023. To ensure inclusivity, the platform offers a whitelist option, thus extending the opportunity to a wider audience. The financial scope of the token sale is noteworthy, with a to-be-determined hard cap and a $5,000,000 soft cap. The BLA token, operating on the ERC20 standard, holds a distribution structure comprising 70% for sale, 20% for bonuses, and 10% for team tokens. The initial token price is set at 1 BLA token for 0.1 USDT. To uphold security and accountability, KYC procedures are in place, with participation limited to regions not under US sanctions. The platform embraces diverse payment options, accepting BTC, ETH, USDT, TRX, and LTC, thereby welcoming various avenues of engagement.
Conclusion
The opportunity to invest in a high-potential startup at the beginning of its life cycle is provided by cryptocurrency ICOs. However, given the erratic nature of the cryptocurrency market, we advise investors to diversify their holdings rather than invest all of their money in a single initial coin offering (ICO). However, this article has covered some of the best ICO projects for 2023. Before moving on, investors should take the time to research the various projects from our list of initial coin offerings. This will help them make an informed choice.
SoluLab presents a fully customized white label initial coin offering (ICO) platform that supports multiple blockchains, revolutionizing the fundraising experience for new cryptocurrency ventures. This solution empowers businesses, particularly startups, with the capital needed to establish their presence in the crypto trading realm. By launching a white label ICO exchange platform, companies can effortlessly list tokens and coins, while configuring prices according to their preferences. SoluLab recognized as one of the leading ICO development companies, offers top ICO software development services that maximize fundraising potential. Their expert team specializes in innovative solutions tailored for success in the dynamic world of ICOs. For an impactful entry into the market, reach out to SoluLab today.
FAQs
1. What is an ICO project?
An Initial Coin Offering (ICO) project is a fundraising method used by blockchain-based startups to raise capital for their projects. It involves issuing a new cryptocurrency or token in exchange for established cryptocurrencies like Bitcoin or Ethereum. This enables investors to support and fund promising projects in the blockchain and crypto space.
2. What are the benefits of investing in ICO projects?
Investing in ICO projects can offer potentially high returns on investment if the project succeeds. Additionally, it allows early access to innovative technologies and solutions, supporting the growth of the blockchain ecosystem. However, it's important to note that ICO investments also carry risks due to the volatile nature of the market.
3. How can I participate in ICO projects?
To participate in ICO projects, you typically need to visit the project's official website during their token sale period. There, you can find details about the project, the team, the technology, and the token sale terms. Investors can contribute with established cryptocurrencies in exchange for the new project's tokens.
4. Are ICO investments regulated?
The regulatory environment for ICO investments varies by jurisdiction. Some countries have introduced regulations to ensure investor protection and prevent fraudulent activities in ICOs. It's crucial for investors to research and understand the legal framework in their region before participating in any ICO project.
5. What is the role of SoluLab in ICO development?
SoluLab offers comprehensive ICO development services, guiding startups through the entire process of launching their ICO projects. From conceptualization and token creation to smart contract development and marketing strategy, SoluLab provides end-to-end support to ensure a successful ICO launch.
Disclaimer: Please note that the information contained herein is not intended to be a source of advice or credit analysis with respect to the material presented, and the information contained in this blog does not constitute investment advice.