Are you tired of leaving your offices early to look after your dog? Do you ever feel that having a pet is a huge responsibility? From walking your dog to spending quality time with them, handling pets can be rough for pet owners. But, there is no need to worry now. Dog walker apps are here and they are a savior for all dog owners. As most of the world's population prefers to keep dogs as pets, dog walker app development is a lucrative option for startups today. So, what should be the features that one must provide for a dog walker app? Which are the well-known and successful dog walker apps? Is it profitable to be an on-demand mobile app development company for building dog walking apps?.
Why Do You Need An on-demand Dog Walking App?
Though it might seem to be useless to consider a dog walking app, it has become a necessity now.
According to a study by the American Pet Products Association (APPA),  there are 78 million dogs as pets in the United States. Also, almost 44% of all households in the United States have a dog.
As per a survey conducted by Rover, pet parenthood can be difficult for busy pet owners. Almost 47% of employed dog owners leave work sooner as they have to let their dogs out.  Also, 55% of the dog owners feel that their dogs don't get enough physical exercise in a day.
So, it is clear that dog walker apps will increase in the coming days. In fact, these apps are popular only in the U.S, Europe and Australia. 
Most Popular Dog Walker Apps

Must-have Features Of Any on-demand Dog Walker App
If you are planning to develop a dog walker app, what must be the features you need to focus on? How can pet owners interact with dog walkers? How can you ensure the security of the pets for your customers? Let's take a detailed look at the must-have features of any on-demand dog walker app.
Background Checking Of Dog Walkers
Well, apps are open for anyone and everyone to register as a potential dog walker. These may include people having experience in dog walking and those who apply only to earn money. Thus, it is necessary to check all users. This is essential as dog owners will be able to trust your app easily. For this purpose, dog walkers should provide detailed information during the process of registration.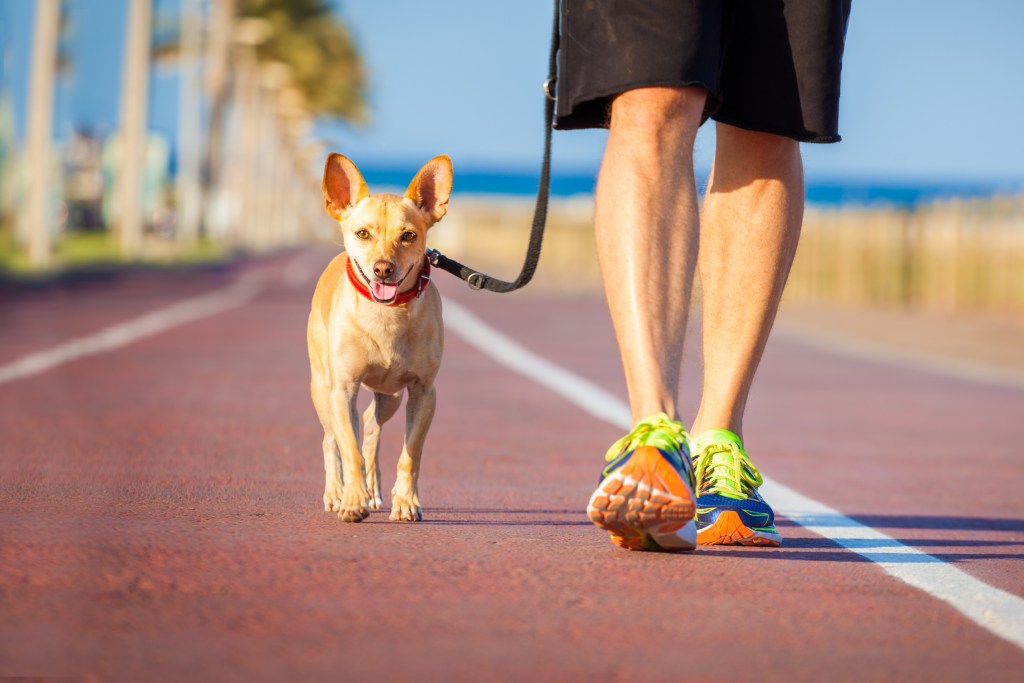 Let's take a look at what a dog walker's profile must include in your on-demand dog walker app.
Basic personal information:

It is vital to include the name, age, and gender of the walker. Besides, they can register via social media for more authenticity. This is useful because dog owners can check the social media accounts of a potential walker and make a good decision.

Contact details:

Pet walkers must add their original addresses so that it can be easy for owners to find a walker nearby. Also, a dog walker app must prompt users to add their phone numbers and email addresses. Apart from this, adding emergency contacts will be a good initiative.

Experience:

This is one of the integral factors for deciding a good caretaker and walker for your dog. Users who want to become walkers must include their previous experience with dogs and provide certificates in their profiles. In fact, it will be an added advantage if they also have a sound knowledge about pet first aid and veterinary services.

Cost:

Dog walkers must be able to negotiate and choose the price for delivering their services.
Moreover, there a lot of other factors to decide the best dog walker for your dog. Apps like the Wag! test their walkers on dog handling expertise. Besides, good walkers must ensure that they can walk dogs without accidents. Quizzes regarding general dog care and safety will also serve the purpose. 
Updates On Dog Walking App

The heart and soul of any app is the feature of regular notifications about the services you provide. In a similar way, if you want dog owners to trust your platform, they must be notified regularly about their pets. Notification techniques can include push notifications via the app, text messages or emails. This can actually keep them informed about the walk updates. So, what's is the kind of information your dog walker app can share with the pet owners? Let's take a look.
Time and schedule:

All dog owners must know about the schedule for giving their dogs to the dog walkers. Also, walkers can come to their houses at a specific time to take their dog for a walk. Besides, owners can know when the walker will return home with the dog. The app must provide the start and stop times for walkers too.

Live-tracking:

Dog walker apps like Wag support live GPS tracking. Dog owners can check the distance their pets travelled during the walk.

Breaks for pee, poo, food, and water:

Well, this is one of the most important reasons why dog owners request walks on dog walker apps. The needs of dogs are a priority and walkers must notify about the dog's routines during the outing.

Images of the dog during walks:

It is always a great idea to send photos of dogs with the walkers to the owners. As they receive photos of their pets, they get an assurance that everything is fine with their pets. This also helps in building trust with the dog walkers. 

Dog walker's note.

Though the above notifications are necessary, it will be better if a walker also leaves a note about the daily walking schedules. Owners can also ask walkers about the behaviour of the dogs and its interaction with other dogs. Moreover, walkers can also complete some reports about their dogs after the walk.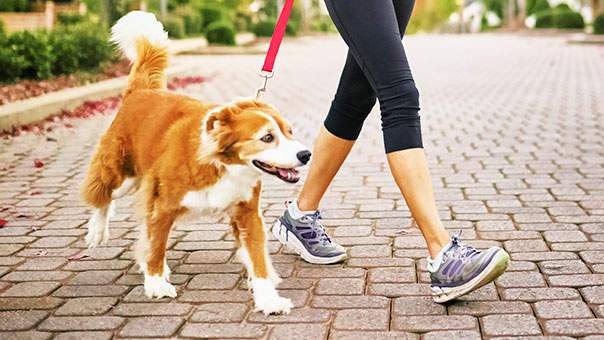 Ensuring Security of Pet Owner's House
In fact, dog walker apps are a boon for busy pet owners. Apps like Wag! And Rover is popular in the U.S. because of the various features they provide. However, the security feature is essential too for the sake of pet owners.
As pet owners are often busy, to maintain the security of their houses, a company must provide a dog walker with a lockbox free of cost. The Wag! App provides this feature. The main advantage of this feature is that the key of the owner is never misplaced except for the dog walker.
So, if you are planning to invest in an on-demand dog walker app, this feature is important as it will ensure the security of the users of your app.
Ratings, Comments And Reviews
Dog owners and the walkers must be able to provide feedback on each other. Providing reviews can actually help you to build a better customer base for your company. Moreover, dog owners must rate the service that walkers provide. On-demand dog walker apps should be safe platforms where dog owners can trust the services. So, you must include regular report cards after the completion of walks in apps. Also, the dog owners will have the opportunity to meet the walkers in advance.
Further, community feedback including reviews, ratings, votes, and comments, can help you know about the performance of your app too. Besides, the dog walkers should also provide their reviews and ratings. This will ensure that all users can trust the community feedback.
Signing off…
Altogether, dog walking apps have become a necessity for the present kind of lifestyle people follow. In fact, apps like Wag and Rover have become popular dog walking apps in a short span of time. 
However, the unique features of an app are what makes it stand out from the rest of the crowd.  You must make sure that your app has useful and convenient features for your users. Thus, what do you think about on-demand dog walker apps?
Do you have any idea, that you think can make you have the best on-demand dog walking app?