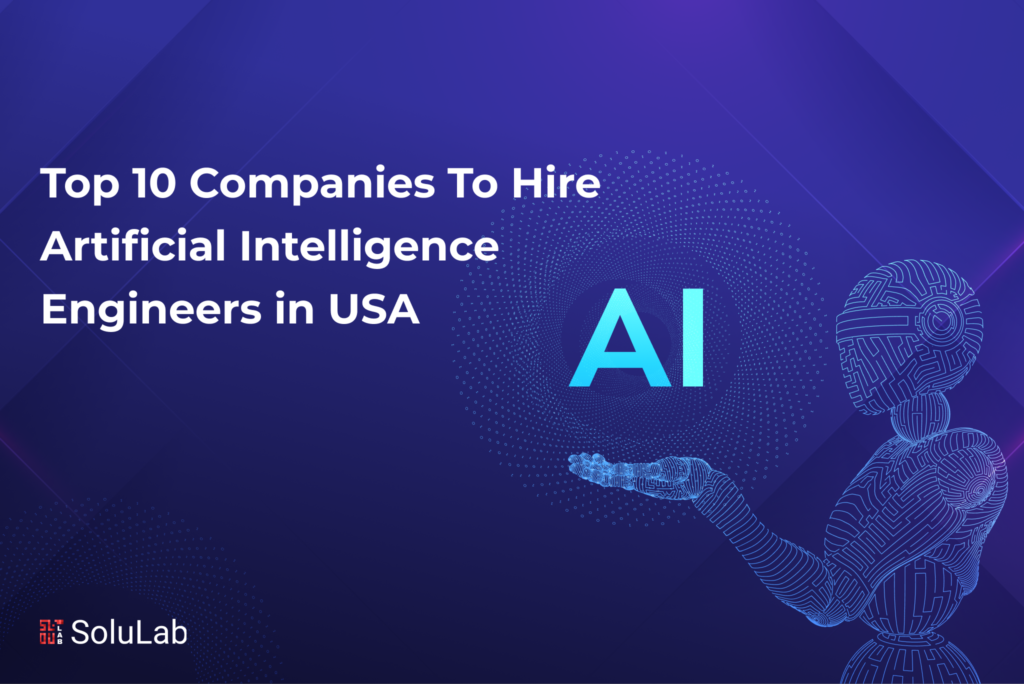 The field of ArtificiaL intelligence Engineering raises different questions compared to the common focus on developing specific technologies and increasing capabilities. How might AI support people in completing missions? What are the current limitations of AI systems? How do we sustain moral principles while AI technologies are put into use.
New AI models and algorithms containing hundreds of factors capable of generating quick and significant judgments have been developed due to the increased accessibility of computer power and enormous datasets. Unfortunately, these skills frequently only function in controlled settings and are challenging to duplicate, confirm, and check in actual usage.
Together with data scientists and software developers, engineers design, construct, and manage these complicated systems. The way we live and work might be completely altered by these clever gadgets. This blog provides a quick overview of the leading companies to hire artificial intelligence developers.
What is AI Engineering?
In the discipline of artificial intelligence engineering, artificial intelligence systems are designed and developed. It blends computer science, mathematics, and engineering concepts to construct intelligent devices that can replicate human behaviour and decision-making processes.
Algorithms that can learn from data, see patterns, and make predictions are being developed by AI developers. They also strive to create new applications that use AI technology and integrate AI systems into already-existing apps. Overall, the subject of AI engineering is expanding quickly and has the potential to revolutionise several sectors and vastly enhance our quality of life.
Read Also: Top 10 AI Development Companies in 2023
Importance of AI Engineers in Today's Technological Landscape
The intricate systems that power many of the products and technology we use every day are designed, constructed, and maintained by these specialists. It would be hard to build new AI applications without their knowledge and creativity.
It is impossible to exaggerate the significance of AI engineers since they are responsible for making artificial intelligence a reality. They are able to create algorithms that can learn from data and make wise judgments because they have a thorough understanding of computer science, mathematics, and machine learning concepts.
Artificial Intelligence engineers need to be very skilled in problem-solving, teamwork, and communication, in addition to their technical expertise. To ensure that AI systems are built and developed in accordance with the demands of the company, they collaborate closely with other specialists in the field, including data scientists, software developers, and project managers.
Overall, the prosperity of the contemporary technology sector depends on AI engineers. Their knowledge and creativity result in many innovations, such as virtual assistants and self-driving cars. The demand for competent and seasoned AI engineers and the need for AI applications will increase.
Read Our Blog: Top 10 AI Consulting Companies 2023
How Was the List of Top Companies To Hire AI Engineers Compiled?
There is a pressing need for an engineering discipline to direct the creation and use of AI capabilities. Here are some things we took into account while compiling a list of businesses from which to employ AI developers.
Consider the company's track record in AI development and implementation

Look for companies with a proven history of success in AI and that innovate and stay ahead of the curve

Evaluate the company's culture and values, such as collaboration, creativity, and prioritisation of employee development and well-being

Consider the size and structure of the company, with larger companies offering more resources and opportunities for growth and smaller companies providing a more personalised and agile work environment

Ensure that the AI projects and technologies the company is working on align with your interests and expertise

Look for companies that are pushing the boundaries of AI in impactful ways and committed to making a positive difference in the world

Top 10 US Companies to Consider for Hiring AI Engineers
AI engineering is a complex field that requires hiring talented and knowledgeable AI engineers who can create innovative solutions. Listed below are popular companies for hiring artificial intelligence engineers.

1. SoluLab
SoluLab is a reputable company that concentrates on developing advanced blockchain technology for online and decentralised marketplaces. After over ten years in the industry, SoluLab has broadened its services to encompass a variety of software products, including web and mobile apps. AI engineering is a new addition to their portfolio, significantly enhancing their capabilities and experience.
The team at Solulab specialises in artificial intelligence technology, specifically in machine learning and natural language processing (NLP). They offer tailored AI solutions to accommodate the specific requirements of their clients. Their Artificial intelligence engineers are highly proficient and well-versed in all aspects of this innovative technology.
$25-49
50-249
2014
Los Angeles, CA, USA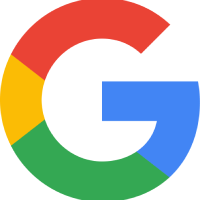 2. Google
Google should unquestionably be firm in taking into consideration when hiring AI developers in the US. Thanks to its innovative technology and strategic approach, Google has become a leading player in the AI industry.
It continuously enhances the capabilities of artificial intelligence.Google has created cutting-edge technologies like TensorFlow while pushing the limits of what is feasible in the industry through significant research and investment because of its concentration on AI engineering.
$100-200
163,000
1998
Mountain View, CA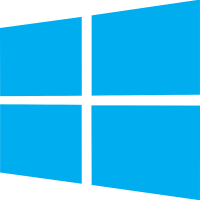 3. Microsoft
Microsoft is one of the best company to hire AI developers from. It frequently seeks for and hires excellent AI experts. They are one of the top employers in the sector because of their dedication to innovation and cutting-edge technology.
The workplace is demanding and collaborative, which encourages employees' creativity and personal development. Microsoft also promotes diversity and inclusiveness, making it a friendly environment where anybody may collaborate towards a common objective of enhancing AI technology.
$90-150
181,000
1975
Redmond, WA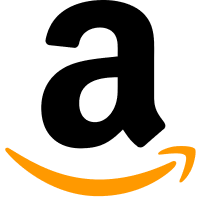 4. Amazon
If you are looking to hire Artificial Intelligence engineers in the USA, Amazon is a corporation that should be considered. It has excelled in creating artificial intelligence because of its emphasis on innovation and technology. The business has invested largely in various fields, including computer vision, natural language processing, and machine learning.
The enormous customer base and data sets that Amazon has access to offer an exceptional opportunity for AI developers/ experts to work on initiatives that have a real-world impact. Additionally, engineers from all backgrounds are welcome at Amazon because of the company's dedication to diversity and inclusion. Overall, Amazon is a top option for anyone looking to collaborate on cutting-edge AI projects with an organisation that values the contributions of its workers.
$100-180
1.6 million
1994
Seattle, WA
5. Intel
The well-known semiconductor manufacturer Intel has been in business for more than 50 years. They are renowned for their technological innovation and achievements, particularly in the area of AI. If you're trying to employ AI professionals in the US, Intel, a firm with its headquarters in Santa Clara, California, is a perfect option.
They place a big emphasis on research and development and are always trying to find methods to make their goods and services better. Intel is an improbable option if you want a business that values technology, innovation, and creativity.
$70-100
107,000
1968
Santa Clara, CA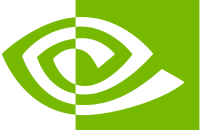 6. NVIDIA
NVIDIA is a well-known technology business with a focus on creating graphics processing units (GPUs) and system-on-a-chip (SoC) for a variety of uses. The industry has been a leader in artificial intelligence (AI) and has been creating solutions driven by AI for a variety of sectors. NVIDIA is a well-known company in the US and is regarded as a top employer in the computer industry.
The organisation provides a stimulating work environment, rewarding compensation plans, and professional development opportunities. NVIDIA is at the vanguard of the AI revolution and is well-positioned to stay at the forefront of this fascinating industry because of its cutting-edge technologies and technology.
$45-150
20,000+
1993
Santa Clara, California
7. Cisco
CISCO is unquestionably a business to take into account when looking to hire AI developers/professionals in the US. They always strive to push the boundaries of what is possible with a strong focus on innovation and technology.
It is in a strong position to use AI's capabilities to assist its clients in remaining ahead of the competition because of its long history of offering networking solutions for companies of all sizes. In order to recruit top talent in the AI industry, the firm is dedicated to fostering a diverse and inclusive environment.
$35-120
79,700+
1984
San Jose, California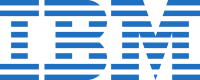 8. IBM
IBM is a corporation that you should absolutely keep in mind when looking to hire AI professionals in the US. With more than a century of expertise in the computer sector, IBM has a demonstrated history of success and innovation.
They have been at the front of the AI revolution, creating cutting-edge technologies that are revolutionising both our personal and professional lives. For individuals seeking to use AI responsibly and fairly, IBM is a desirable workplace due to its dedication to diversity, inclusiveness, and ethical practices.
$40-130
350,000+
1911
Armonk, New York

9. Apple
On number 9, we have Softweb Solutions, a company that delivers best-of-breed IT products to enterprises, startups, and SMBs using its core expertise in AI and ML, data services, extended reality, and enterprise software to help them with their digital transformation.
On top of it, The company is committed to enhancing client experiences through digital products, such as generative AIs. It takes a holistic approach by adding the top resources, tech stack, and modern agile practices to develop revolutionary AI products and measuring its impact on business processes and involved workforce to accurately caliber, optimize and configure future AIs for specific business operations.
Softweb Solutions has expertise in: AI strategy development, AI consulting, AI application development, AI model development, AI model replication, AI model integration and deployment
$40-150
154,000+
1976
Cupertino, California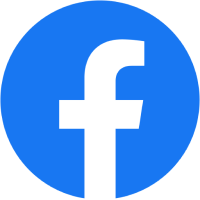 10. Facebook
Facebook has been a popular social media site for more than ten years. Over the years, the firm has expanded and innovated, and AI has been a key factor in its growth and success.
Facebook's AI engineering team has been entrusted with creating algorithms to support user connection, personalise feeds, and even identify and eliminate hazardous content. Facebook has over 2.8 billion monthly active users. For AI developers who are driven to change the world, Facebook provides a demanding and rewarding work environment.
$40-120
67,000+
2004
Menlo Park, California
Concluding remarks
In a nutshell, the development of AI engineering and the engineers that support it are essential to defining our future. Artificial intelligence developers/ engineers are advancing technology and pushing the limits of what is conceivable, whether by building new technologies that revolutionise how we live or coming up with creative answers to challenging challenges.
The significance of AI engineering and the extraordinary ability of its engineers will only increase as our reliance on technology in daily life increases. Being a part of this profession at this time is thrilling, and I'm interested to see what new developments and discoveries will be achieved in the years to come.

FAQs
1. What are some of the most essential skills that an AI engineer has to possess?
Programming is the first qualification needed to become an Artificial intelligence engineer. Learning computer languages like Python, R, Java, and C++ to design and implement models is essential for being well-versed in AI.Some more qualities to consider:
– Proven expertise in machine learning, deep learning, and neural networks
– Strong foundation in computer science, mathematics, and statistics
– Understanding of computer programming languages including Python, Java, and C++
– Knowledge with large data tools like Hadoop and Spark
– Effective problem-solving and communication abilities
2. What is the future of AI engineering?
AI engineering has a highly promising future. AI has the ability to completely transform a wide range of businesses. AI engineers will be in great demand to build and deploy AI systems that can address real-world issues as AI technology advances.
There are several things you can do to get ready if an engineering job in AI interests you. You can earn a degree in statistics, mathematics, or computer science. You may also enrol in online tutorials and courses on.
3. What do engineers in AI do?
AI engineers work on a variety of tasks, from creating new AI algorithms to creating products and services that use AI. The following are some particular jobs that AI developers could carry out:
AI algorithm design

Creating software for AI

Evaluating and fixing AI systems

The use of AI systems

AI system upkeep and update

Collaborating with other scientists and engineers to advance AI technologies
4. What are the career prospects for AI engineers?
Engineers working in AI have excellent job prospects. In the upcoming years, a sharp increase in demand for AI engineers is anticipated. This is so because a variety of sectors, including manufacturing, banking, and healthcare, are using AI.