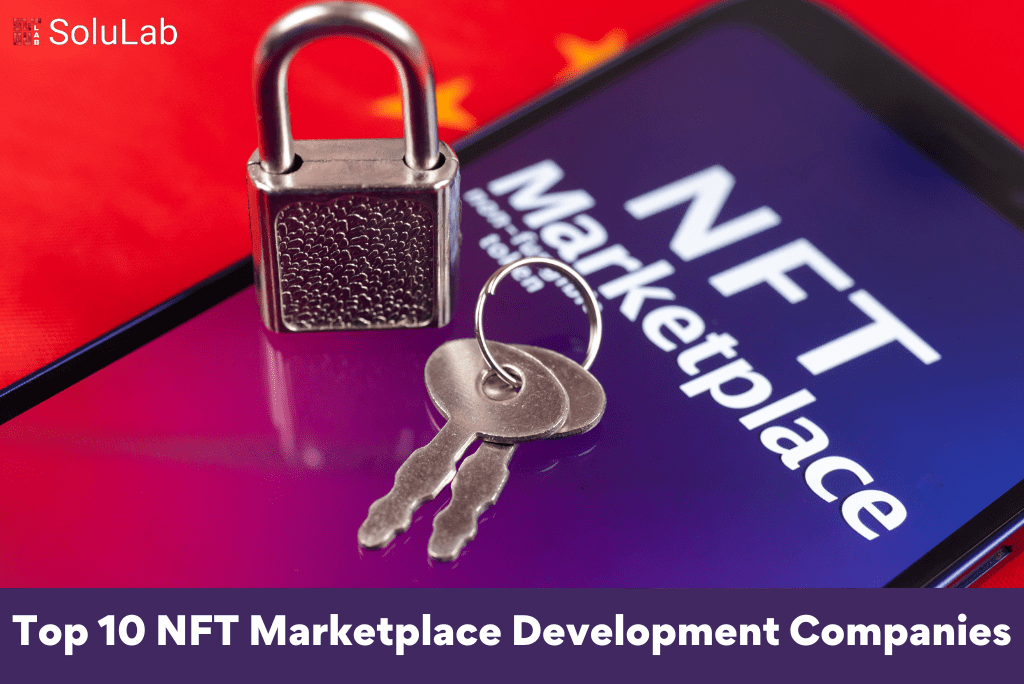 In a world full of popularizing things, from the smallest things to setting up the crowd to change the world, digital contents are on the trend. With the power of a pen, well, in this case, the internet, content holds the key to the success of anything or anyone. NFTs or Non-Fungible Tokens are perking up in the ears of the public, regardless of age, in this technologically advanced era. Likewise, the advantages of investing in digital assets and cryptos with a powerful creation will no longer keep you dilly-dallying with doubts about raking profits. Building an NFT marketplace development company that delivers the envisioned futuristic business is about understanding your NFT agency's key points.
In 2022, the NFT market has gone a tad bit further, trying the waters of its highs and exploring new trends. The trajectory of its growth needs no explanation, but to set the records straight, the common usage of these intangible tokens in the domains, especially the metaverse, has proved its success with sales of 514 million US Dollars.
A Peek Into The Impeccable Non-Fungible Tokens
Non-Fungible Tokens have gotten huge with their scale. Thanks to the analysis showing the future of the NFT market to be bright enough to secure $231 billion by the year 2030. The flourishing industry of cryptos has already spread into domains unimaginable, like healthcare, education, and the metaverse. If you weren't living under the rocks, you must know since their entry in 2014, getting arts into the digital monetizable form is continuing to be a mass success. It is no understatement to say that, today, NFTs have long entered the mainstream market, like games, art, sports, etc.
NFT Market In The Upcoming Years
Games and the Players, With the NFT space getting wider and wider owing to the rise of better graphics and gameplay, it is deemed a success by various companies. Now, players holding these NFTs with all the benefits of blockchain have been given the taste of the exhilaration of earning while gaming. 'Life is more fun if you play games,' says Roald Dahl for all the adrenaline it produces. The next in line is the Metaverse. Metaverse is a massive stage for all real-like features in a 3D space. The graphical iteration has attracted users and established itself in the NFT market as a giant leap into the future.
The seed of the metaverse has emerged to be solid; further developments strengthen strategic applications in the field. This domain in the web3 is showing tendencies to show grand gaming platforms for users in the upcoming years. The NFT market's development companies have lunged to grab their brands' names with creative assets. Some of the most-known celebrities in the NFT space are Eminem, Snoop Dogg, Ha Dong Hoon, etc. Even the younger ones in this NFT Frenzy, in their social media, add value to the tokens, with their Fashion forefront of creating digital ownership for the creators.
According to the market analysis, collaborations with all these latitudes in any possible way will be the best for future investments. Such a spotless NFT market with millions of revenue generations has several NFT marketplace development companies that can help NFT dreams come true. Below are the given top development companies for you based on hard scrutiny.
How To Choose The Best NFT Marketplace Development Company?
The crypto world is full of organizations trying to offer services for NFTs. With the expanding crypto universe, their utility and use cases keep growing endlessly, generating revenues worth billions. 
Key attributes for a successful Development
Accurate delivery of the projects and managing them.

An interactive platform that is reciprocation

Trailblazing designs for the applications and marketplace of quality

Predominant development results with UI/UX in the platform

Knowledgeable maven developers.
Read more: How to Create your own NFT Marketplace: Step-by-Step Guide
10 Leading NFT Marketplace Development Companies
1. SoluLab
Solulab lists top as the best NFT marketplace development company. Established as a blockchain solution development company in the year 2014. They blended into blockchain development quickly and shortly rose to the throne for their successful launches of projects. Solulab has partnered with Cigna, Centene, Merck, Biosplice, Quest diagnostics, City Block health, and many more successfully, proving their proficiency with noticeable launches like White label NFT Marketplace, CEX/DEX, etc.
2. INORU

INORU specializes in software development, leading in uplifting the web3 space with solutions and marketing services since 2006. They are also most known for their groundbreaking launches in game development. They assist regardless of the business scale and have established a name for themselves with exceptional software development tools taking the enterprises to their next level of success.
3. Blockchain App Factory

Blockchain App Factory is next on the list! It first launched in 2017 and rose to the sky with its high-end protocols for its blockchain development. They are some tough contenders in the crypto industry for their blockchain development, which essentially make up the world of cryptos. Partnering with them gets you an array of services like Non-Fungible Tokens, Decentralized Applications (dApps), and Decentralized Finance (DeFi) solution development that cover business verticals all around the world. Alike, Appdupe, their range of services is not limited to one but varied industries, like sports, games, education, real estate, etc.
4. Turnkeytown

TurnkeyTown is a blockchain development company with many projects deployed in the market and is famed for its staggering websites and applications. Crypto Preneurs can seek them for their esteemed tech stack-featured developments that stay cohesive to the crypto society. To name a few of their services, they deliver highly customizable clone app development, mobile application services, blockchain application development, AR-VR-based metaverse development services, and much more.
5. Infinite Block Tech

Infinite Block Tech has been in the crypto world with its impeccable services for several industries. Some of their platforms are Initial Coin Offerings (ICO), Smart Contracts development, Smart digital Wallets, Blockchains-based dApps, and varied blockchain-based solutions. . Their decentralized approach and a highly commendable customizing feature with every development are automated.
6. Chaincella

To put it out, Chaincella is one of the first NFT development companies to work with blockchain technology. The end-to-end development service offered by the company is result-driven, delivering marketing for several domains like NFT for music, real estate, sports, gaming, memes, and arts. Their superior service in developing NFT marketplaces are NFT Token Development, NFT games, and their platforms, along with marketing services such as social media marketing, community management, telegram marketing, reputation management, growth hacking, NFT listing, and many more.
7. Kellton

Kellton is a unique and constantly evolving digital end-to-end solution providing the company with some original skills that can shift the industry verticals, travel, e-commerce, education, banking, manufacturing, NGOs, logistics, insurance, etc. They are well-known for their cutting-edge technological development solutions as well as the global capability to provide services that will shape the future. They are a utility-driven and result-driven organization, making headway for seamless and ceaseless growth.
8. Hashstudioz
Hashstudioz is a leading product development agency that is a one-stop destination for all crypto prenuers in the market. The mavens' team for designing and developing the product gives a mobile and automated final product. Their areas of expertise lie in SaaS application development, Cloud migration services, Cloud Computing Architecture, Cloud Document verification, Crypto Exchange development, Smart contract development, and so on.
9. Pixbit Solutions

Pixbit Solutions comes with a great team of web designers and developers delivering inventive, unique, and result-driven solutions for the software. This Indian-made high-quality digital software development in the market facilitates any and every requirement of the users from end to end. Some of the explicable services include Android App Development, iOS App Development, E-commerce App Development, Social Media App development, and so on, which will keep up with the trends.
10. Alwin Technologies

Alwin Technologies is a world-renowned blockchain solution and user-biased NFT development agency that provides services for all businesses: small to huge enterprises. The expert developers gathered in the company always strive to go beyond expectations and land in success. Some of the benefits most availed from Alwin Technologies are Crypto exchange, Decentralized Finance, Software development, etc.
Guide on How to create an NFT Marketplace
The foremost thing in hand before owning an NFT marketplace is objectively thinking through all the pros and cons. This is so because knowing which genre or niche the platform will be in can help the NFT marketplace development agency cater to your requirements more precisely.
Select a blockchain network

Decide whether it is an Open or Closed market

Choose a niche

Decide on a commission fee

Plan the UI/UX design development

Front-End development

Smart contract integration

Testing and Launching
Conclusion
NFT development services gaining more popularity and attention have constantly instigated crypto enthusiasts, tech-savvies, and even top stars to participate in the NFT wave. The blog has covered only the tip of the iceberg, as the web3 space is not something that is going to halt with this development. There are many NFT marketplace development companies out there that can give your project the reach it deserves. The listed 10 in the top NFT marketplace development company are arranged as they are predominant and according to my analysis. Needless to say, If you are looking for the best NFT marketplace development company, heed the suggestions and generate revenue worth millions.