Empower Your Digital Assets With Our NFT Development Services
Experience the transformative potential of Non-Fungible Tokens (NFTs) with SoluLab's comprehensive NFT development services. With SoluLab as an NFT development agency, you can tap into the boundless opportunities of NFTs and redefine the way you interact, own, and engage with unique digital assets.
NFT Market Development

Connect artists, collectors, and enthusiasts in a user-friendly marketplace. Make it easier to acquire, sell, and trade digital assets.

NFT Software Development

Tailor custom software solutions for efficient NFT management. Distribute digital assets seamlessly across various blockchain platforms.

NFT Exchange Development

Build secure and scalable platforms for smooth NFT transactions. Enable effortless trading and liquidity for digital assets.

NFT Launchpad Development

Empower businesses and artists with comprehensive platforms for successful NFT project launches. From minting to marketing, ensure seamless distribution of digital assets.

NFT Website Development

Create captivating and responsive websites showcasing NFT collections and auction platforms. Engage users with a visually stunning and user-friendly interface.

NFT dApps

Revolutionize NFT experiences with decentralized applications (dApps) leveraging blockchain technology. Enhance security, interaction, and accessibility for digital asset enthusiasts.

Blockchain NFT Development

Leverage blockchain's power to create and deploy NFT solutions. Ensure authenticity, transparency, and immutability for digital assets.

NFT Smart Contract Development

Develop secure and reliable smart contracts automating NFT ownership and transfers. Enable trustless transactions for seamless asset exchange.

NFT Staking Platform Development

Design platforms for users to earn rewards through staking their NFTs. Foster liquidity, engagement, and community participation in the NFT ecosystem.
Transform Your Business with Custom Enterprise Software Solutions
Empower your organization with custom enterprise software solutions that drive efficiency, productivity, and growth. Our team of expert developers at SoluLab specializes in delivering high-quality custom software development services that align with your unique business needs. From automating processes to enhancing collaboration and improving customer experiences, our solutions are designed to help you stay ahead in the competitive market. Contact us now and unlock the full potential of enterprise software for your business success.
Engagement Models
Our skilled team of NFT developers knows the particular requirements of organizations and develops solutions in line with those demands. We place a great priority on providing high-quality NFT Project Development Solutions that assist you in reaching your business objectives since we are focused on fulfilling the unique demands of our clients.
Dedicated Development Team

We provide dedicated development teams to assist companies in creating cutting-edge products that make use of the decentralized web's advantages. Our skilled NFT developers are committed to working only on your project and supplying top-notch NFT Web Development Solutions.

Team Extension

Our NFT website development company provides team extension services to corporations to assist them increase their capacity for development and expedite projects. To produce high-quality NFT Development Services, our skilled NFT developers can work smoothly with your current team.

Project-based Model

We provide a project-based engagement model to assist companies in effectively and promptly launching new goods or services. We collaborate with you to understand your project needs using our project-based paradigm, and we then provide high-quality NFT Project Development Services. We place a high priority on completing projects on time and within budget.
Our NFT Development Tech Stack
Experience Seamless NFT Solutions for Your Business Today!
SoluLab is your trusted partner for end-to-end NFT development services. As a leading NFT development company, we offer tailored solutions that cater to your unique needs. Our team of experts will guide you through the entire process, from ideation to implementation, ensuring seamless integration of NFTs into your business model. With our expertise in creating secure smart contracts, you can confidently navigate the world of NFTs, unlock new revenue streams, and engage with a global audience. Propel your business forward and revolutionize your digital assets with SoluLab. Reach out to us today and experience the power of seamless NFT solutions.
Why Choose SoluLab As An NFT Development Company?
Our development team's efficiency at SoluLab necessitates work experience with them. Hire the top NFT developers today for a work experience unlike any other. We provide the best NFT development solutions for businesses, as mentioned below!





Hassle-free client interactions

Timely delivery of projects
Our NFT Development Use Cases
Here are some of the top use cases of NFT development, which include representing and verifying digital ownership in various domains like gaming, music, real estate, and art.
Crypto Collectibles

You may receive customization for materials like artwork, music, properties, and video games through NFT development solutions.

Gaming

NFTs assist players in properly transferring their ownership rights and in-game items like a rare skin or avatar.

Art

With NFT stacking platform development, artists may now freely exchange their works of art without fear of copyright violations or content theft.

Trading Marketplace

You may purchase, sell, and explore a broad variety of NFTs on NFT markets with the help of our NFT smart contract development, including digital art, domain names, and virtual environments.

Music

NFTs for music give musicians the ability to tokenize their works and sell them online. This draws music fans and discourages music piracy.

Real Estate

When virtual spaces are tokenized and put on the market using NFTs, interested purchasers may place bids on the listed properties.
Our NFT Development Execution Process
Discovery Workshop

We understand your company, its goals, pain spots, and priorities. These repeated brainstorming sessions assist us in mapping out present procedures as well as your future ambitions.

Strategy and Solution Design

After gathering your requirements, we begin developing, prototyping, and user testing your system or product at this point in time.

Development

This level involves programming and coding according to your approved designs. Our development process is divided into three stages: Alpha, Beta, and Release.

Testing and QA

For each version of your product or platform, we maintain our data-derived verification procedure and do extensive QA testing to guarantee that the end result is market-ready.

Launch and Maintenance

Here, your product or platform goes LIVE. Our developers will publish your product in live settings after you approve it. We specialize in cloud and on-premise solutions.

Support and Customer Service

We conduct continual product and platform upkeep and optimization, deploy market strategies, and give real/fix assistance to guarantee continuous enhancement.
Benefits of Using NFT Development Services
Harness the transformative power of SoluLab- NFT smart contract development company Explore the benefits of leveraging our expertise with emerging technologies. Revolutionize your digital assets with SoluLab's NFT development solutions today.
Increased Liquidity

NFTs enable fractional ownership and facilitate secondary market trading, providing increased liquidity for digital assets.

Verifiable Ownership

NFTs utilize blockchain technology to establish indisputable ownership records, ensuring transparency and authenticity of digital assets.

Enhanced Engagement

NFTs offer interactive and immersive experiences, fostering deeper engagement between creators, collectors, and fans.

Global Accessibility

NFTs enable anyone, anywhere in the world, to participate in the ownership and trading of digital assets, transcending geographical boundaries.

Secure Transactions

NFTs leverage blockchain's decentralized nature, ensuring secure and tamper-proof transactions, reducing the risk of fraud and counterfeiting.

Monetization Opportunities

NFTs provide new revenue streams for artists, content creators, and businesses through royalties, licensing, and limited editions.

Fractional Ownership

NFTs allow for the division of ownership into smaller shares, enabling broader participation and investment in high-value assets.

Intellectual Property Protection

NFTs provide a digital proof of ownership and help protect intellectual property rights, preventing unauthorized duplication and distribution.

Integration with Emerging Technologies

NFTs can be seamlessly integrated with emerging technologies like virtual reality (VR) and augmented reality (AR), unlocking new possibilities for immersive experiences and interactions.
Client Testimonials
"I must say that SoluLab's technical knowledge and project management skills have amazed me. A must-have for any blockchain project. It's a big time saver when compared to the cost it would take to handle this manually."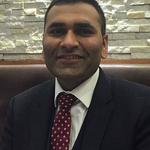 Adil Abbas
Founder, Igniter100
"They have continued to give exceptional service and support throughout the development and have always worked to satisfy our diverse demands as the project has advanced. SoluLab's White label real estate tokenization has revolutionized my investment opportunities. It's efficient, secure, and offers instant liquidity. Highly recommended!"

Scott Miller
Data Architect, Padgett Law Group
"I had heard a lot about SoluLab when it comes to the blockchain, but never thought they could do wonders while integrating real estate with blockchain. I am very impressed. We were able to reach out to hundreds of past customers and solicit reviews we certainly would not have gotten otherwise "

Shaily Srivastava
Co-founder and CEO, Acreage
Frequently Asked Questions