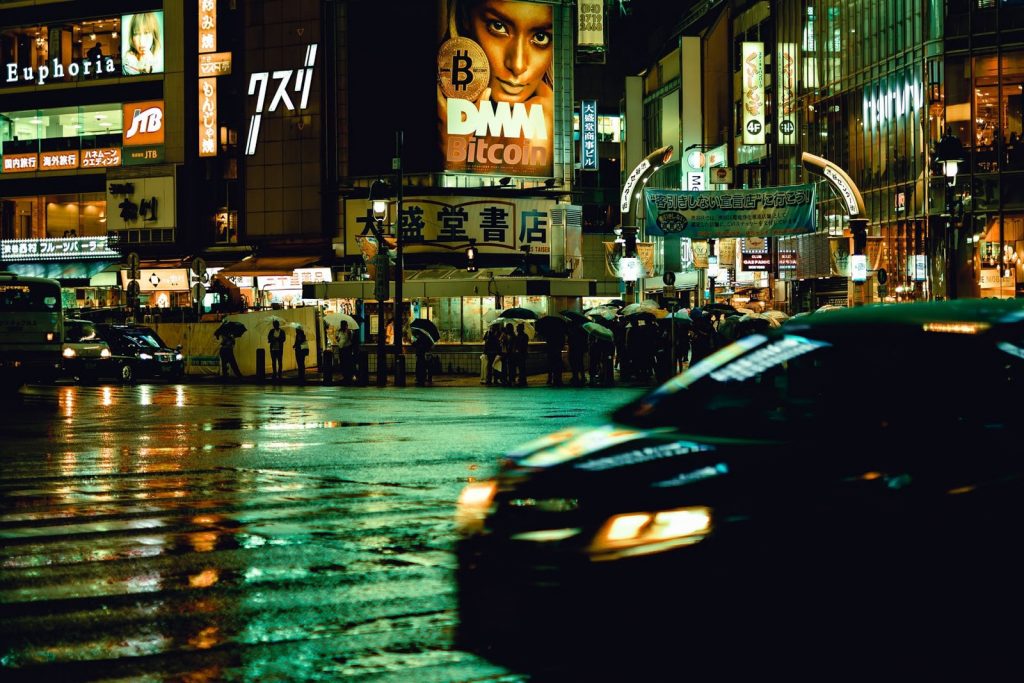 When it comes to vehicles, dials and switches are used to control everything. As the automotive industry evolves, so do its norms. Today, we are rapidly moving towards a world of shared and self-driving cars.

Automotive manufacturers implement a range of human-machine interface technologies (HMIs), including voice controls, interior-facing cameras, touch-sensitive surfaces, and smarter, personalized platforms.

Voice control is among the most preferred interfaces with the most significant percentage of HMIs since it allows hands-free control and, therefore, less distraction from the road. Other examples include multifunctional controllers, touchscreens, and head-up displays.

The Place of Machine Learning and Artificial Intelligence in the Automotive Industry. Autonomous driving has been the central concern of the automotive industry for quite some time. This revolutionary concept wouldn't be possible without the help of Artificial Intelligence.
AI has seen a rapid implementation in several sectors. However, the advantages it offers to the automotive industry are a trending issue at the moment. Auto manufacturers and tech companies are racing to develop the best AI and self-driving technology.

The applications of Artificial Intelligence in the automotive industry is not limited to autonomous driving. AI and machine learning also helps with keeping us safe and connected. Moreover, it's those emerging technologies that are now applied in the manufacturing process.

All this adds up to one lucrative business. The value of AI in automotive manufacturing and cloud services is set to exceed $10,73 billion in the next five years. The automotive industry uses emerging technology to mimic and support human actions. Today's connected vehicles and the automotive vehicles of the future will rely on AI systems.

To determine the place of Machine learning and Artificial intelligence in the automotive industry, we've listed some use cases:
Cloud Services
Connected vehicles generate significant amounts of data. It's expected that autonomous cars will make 4,000 GB per day. AI cloud platforms ensure that all this data is available whenever it's needed. Some opportunities that cloud services provide are:
Personalized Marketing
Advertising competition is fierce. It makes personalizing ads essential for efficient marketing. Moreover, to target qualified prospects, you need to go through uncategorized data, which is very impractical.

AI-based cloud platforms are the perfect solution. Their connection to big data and vehicle infotainment systems can be used to make personalized suggestions to drivers. The power of AI, in this case, is that it knows the driver and can make relevant offers based on their location.

Predictive Maintenance
We're now used to vehicles alerting us with oil and check-engine lights. However, connected cars can do much more than that. Artificial Intelligence monitors all the sensors within one, which enables it to detect any potential problems before they occur.

AI can easily spot any changes, which may indicate failure, long before it could affect the vehicle's performance. Last year Volkswagen partnered with Microsoft in what was a clear sign of their interest in the future of automotive cloud computing. This partnership allowed the automotive manufacturing giant to offer predictive maintenance and Over The Air software updated to its customers.

AI Driving
Artificial intelligence has a lot to offer when it comes to driving. Here are the two main opportunities it provides for vehicles:

Self-Driving
Autonomous vehicles are probably the most discussed topic in the automotive industry. All of the leaders in the sphere have announced their timeline for bringing self-driving cars to customers.

Vehicles have everything it takes to drive us around, except for a brain. Providing them with one, or with artificial intelligence, could make them smart enough to need a driver no longer. However, this is a task that even modern computer programs can't deal with. AI allows vehicles to learn, and that's what driving requires.

Tesla is very close to developing a fully driverless car. Google's Waymo, on the other hand, has been tested on the roads for quite some time now. The most significant advantage that AI provides such vehicles is the ability to learn and adjust its rules. Furthermore, all the information a vehicle collects is available to the rest of the fleet. This creates a network of cars that learn as they go.

Driver Assistance
If you feel like autonomous vehicles are still slightly away from us, here's a more current AI feature — driver assistance. Before getting rid of the steering wheel, the automotive industry should make its customers and regulators get comfortable with AI's presence.

That's why driver assistance has gained popularity in recent years. Automotive giants, such as Mercedes-Benz, have introduced their driver assistance packages and implement them in their newest vehicles to improve the driver's experience.

Cross-traffic detectors, blind-spot monitoring, and emergency braking are only some of the features that such assistants provide. They can even take emergency control of the vehicle if needed to avoid an accident.

Smart Manufacturing
Artificial Intelligence not only improves the end-product but the manufacturing process in general.

Assembly line robots have been part of vehicle production for over 50 years now. However, new smart robots now work together with their human counterparts. Hyundai Vest Exoskeleton (H-VEX) became a part of Kia Motors' manufacturing process in 2018. It provides wearable robots for assembly lines.
AI helps in the overall production while sensing the work of human employees and adjusting their motions to avoid injuring them. What's more, AVGs (Automated Guided Vehicles) can move materials around plants by themselves. They can identify objects in their path and adjust their route. There are also painting robots, which follow a pre-programmed routine and can alert quality control personnel of any identified defects.

All these are powered by AI to improve and shorten production times to a minimum without affecting the quality.
Insurance
Insurance companies try to predict the future, and embracing AI technology enables them to do that better than ever before. It helps in making risk assessments in real-time. Something very convenient for customers is its ability to file claims when accidents occur.

The collaboration between insurance companies and AI has created Insurtech. The technology can create drivers' risk profiles based on their risk factors. It can predict drivers' behavior based on their previous actions. AI can identify any personal issues that might affect their ability to drive safely. Furthermore, insurance companies can provide their customers with auto apps that would assist drivers in case of an emergency.
On Our Way to Smart Automotive
As the use cases we've listed suggest, Machine Learning and Artificial Intelligence play an essential role in the evolution of the automotive industry in general. From smart factories to autonomous vehicles, AI technology is at the core of innovations. It gives objects the ability to learn so that we can use them more effectively than ever.

New AI solutions are being implemented in automotive each year, all taking us a step closer to more efficient manufacturing and a driverless future. These features make a transition to a fully autonomous mode seamless. In the "Future Automotive Industry Structure — FAST 2030" report, HMI is mentioned as one of the seven trends that will reshape the automotive industry by 2030. Some of the rest include self-driving, connected vehicles, and e-mobility.

HMI connected cars are currently in a transition phase. To get a glimpse of the future, we'll share some human-machine interface trends that are leading us to more intuitive connected vehicles.
Vehicles As Our Assistants
Mercedes-Benz has revealed that the new MBUX (Mercedes-Benz User Experience) is packed full of HMIs, such as natural speech interaction, touchscreens, and a touchpad. Their goal was to make the systems easily accessible by users.

With the help of machine learning and artificial intelligence, this MBUX is also able to predict drivers' wishes, such as turning the radio to their favorite station. Other virtual assistants such as Amazon's Alexa send your data to a cloud server, while Mercedes-Benz keeps it all in the car.

This system would work as their consistent base layer, which they would use in the future work as well, to turn into something consumers can rely on

Volvo's latest concept prioritizes information by importance. They've grouped it into the following categories: "Now," that is, information that appears right in front of the driver; "In a While"- lowered in the instrument cluster behind the steering wheel, and "Whenever" — all information on the large touchscreen in the center.

Back in 2017, Volvo and Google collaborated on the development of an Android-based next-generation infotainment system. The idea was to provide a personalized experience and predictive services to car owners. These also come with access to the Play Store and Google Maps.

Automotive manufacturing is heading towards turning vehicles into more than just means of transportation, and instead into a connected device, just like your smartphone.
Beyond The Screens
What started the HMI revolution in vehicles was the replacement of buttons with dashboard screens. Later on, voice commands were included, and cars began learning from their drivers. The Audi A8 has AMOLED monitors for rear-seat entertainment. It's expected that more and more models will come out with such advanced monitors, mostly because of the clarity they offer for infotainment features.

Bosch is currently working on passive 3D, which would draw attention to hazards and don't require special lenses to make the effect work.

However, human-machine interface advances go way beyond screens. Iris scanners and cabin-faced cameras will come in hand for monitoring drivers' behavior as we're still years away from fully autonomous vehicles.

As autonomy increases, the importance of driver attention will decrease. It means manufacturers will have to enable communication between the owner and passengers and the vehicle.

BYTON presented HMI that has different interactions with drivers and passengers for further personalization. They want to provide a comfortable journey for everyone in the car and not only the driver.
HMIs' Evolution In Connected Vehicles
Human-machine interfaces aim to provide drivers with multiple ways to interact with vehicles' features. Manufacturers are now collaborating with IT companies to create better, disruptive HMIs. New possibilities such as shifting from physical displays to Augmented Reality Head-Up Displays (HUDs) are coming out all the time.

The increased level of autonomy will make these windscreen HUDs a must. This brings advantages such as tactile and movement control. Functions will become remotely accessible not only through voice control but through simple hand movements. Such systems are called Touch HoloActive.

As we already mentioned, HMIs will refer to passengers as well. In-vehicle infotainment systems will be able to provide everyone in the car with their desired activities and connect with the outside world.

The travel experience is now fundamentally changing, and manufacturers should keep up with the latest technologies. The progressive arrival of fully self-driving cars inspires new ways of interaction with vehicles.

Nowadays, we always try to ease our lives by making objects around us smart. That's precisely the reason behind the development of telematics technology. It's become a part of most vehicles, including not only the cars we drive every day but boats, trucks, and aircraft as well.

Telematics is reshaping the future of connected cars. It's projected that the technology will be widely implemented by the automotive industry in no time at all. The global vehicle telematics market is expected to reach $98 billion by 2026.

According to McKinsey's research, today's adoption level of automotive telematics remains below 20%, but once it reaches 40%, the number of fatalities will significantly decrease. To reveal the full potential of telematics, the more considerable adaptation of the technology is needed.

To take a more in-depth look into the advantages of telematics, we've listed some of the ways it empowers the future of transportation, but first of all, let's have a short introduction.

What Is Telematics?
As we have already mentioned, telematics monitor and share useful information about the movement, behavior, and status of vehicles and other objects. It's a branch of the Internet of Things, which has a focus on the challenges of long-distance transmission.
GPS that is widely used today, communicates with satellites, which are over 12,000 miles away. Telematics allows a vehicle to communicate with GPS multiple times per second. This gives real-time updates on location or traffic, as with the Waze app.
GPS is not the only application of telematics. Black boxes are another one, which can collect data about performance, speed, and distance. We can give you many more examples of automotive telematics applications, but now let's get to how this emerging technology will revolutionize transportation.
Vehicle-to-Everything Connectivity
Vehicle-to-everything or V2X connectivity allows modern vehicles to connect to any IoT device that may affect them. It enables data exchange with smart infrastructure, other vehicles, and 3rd-party products.

The vehicle telematics system is the central hub of V2X connectivity. However, this communication is not just about connecting vehicles to IoT connected devices. It also encourages IoT data exchanges at the time they happen.

In the future, V2X will stop relying on WLAN radio frequencies and will shift to cloud-based services. This way, it'll overcome current inefficiencies. With the advancements of telematics, V2X capability will become crucial for vehicles.

Fleet Management
Telematics provides excellent advantages for commercial vehicles. The technology significantly improves the efficiency and safety of such transportation, no matter the type of fleet managed.

Fleet management services are getting more and more impatient to adopt IoT technologies in every way possible. It generally improves their work by providing them with cloud-based management accessed by any device they desire. They're considering custom-designed apps, which interact with vehicles' telematics and offer a full view of how they're operating.

Telematics offers fleet managers data that wasn't available before, which brings several benefits and makes their work more efficient than ever.
Real-Time Mapping
Google Maps is already using a combination of telematics data to provide users with map traffic in real-time. In the same way, smart cities can make use of such data to optimize transportation.

There already are solutions that help cities implement various optimizations. The capital city of Australia — Canberra, for instance, has deployed one and now boasts one of the largest traffic databases in the world.
Insurance
We all wish for a fairer car insurance policy. Thinking of all the irresponsible drivers that never get caught and how unjust that is, made us share this telematics advantage in our list

Automotive telematics will report their drivers, even if they aren't caught by law enforcement. Some countries are already adopting this method. They use the application of telematics information towards custom insurance. For instance, Direct Line Group is an insurance company that already uses back box telematics to cut premiums by tracking driver behavior

Telematics-based insurance can perform breakdown and accident analysis, which makes finding the exact reason for a problem more manageable. This method makes insurance rates fair for everyone. The more careful you are on the road, the less you pay.
Mobile Apps
Telematics allows drivers, OEMs, and passengers to interact with the vehicle through the infotainment display. Nevertheless, mobile apps can often provide better features than the one included in the vehicle's user interface. Some useful automotive apps include features like low-cost fleet tracking, UBI insurance, vehicle diagnostics, and maintenance alerts. Such telematics-related apps are now available on the app market, and more are expected to come, once developers understand how much data they could access through telematics systems.


Consumer Telematics
Last but not least, we include all the useful features connected vehicle telematics could offer to drivers such as remote vehicle location and access, automated emergency calls, maintenance and collision notifications, and much more.

It's expected that autonomous driving will significantly increase the demand for automotive mobile apps. Until that happens, the market demand will outpace availability due to the growing number of connected vehicles hitting the roads.

A Look Into The Future
With technological advancements, the potential of automotive telematics is only getting bigger. The implementation of the 5G network, together with improved cameras and LIDAR sensors, is set to get us closer to autonomous driving and make it safer and cheaper.

Smart cities will provide a solution to heavy traffic, providing more affordable and efficient means to get people to their desired destination. Drones may deliver packages to our front doors using telematics in just a couple of years.