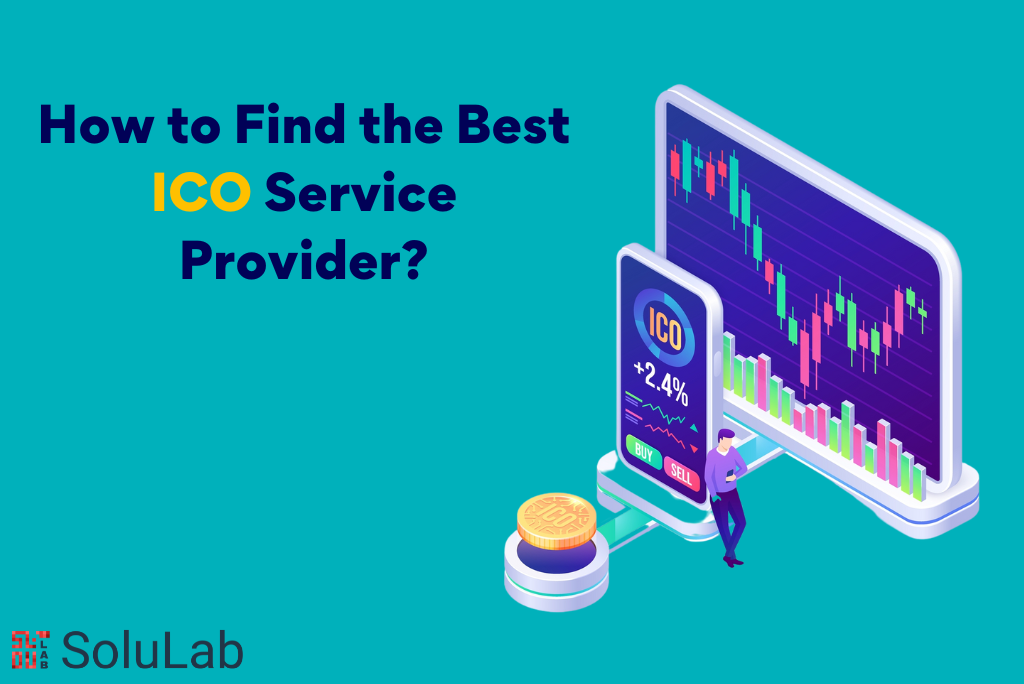 There are a ton of ICOs out there, with every single one of them promising huge returns and useful perks for potential investors. But before you get carried away and start sending your hard earned money to every single project out there, remember that many, if not most of those projects will inevitably fail or will turn out to be a scam. To understand and find the best ICO service provider lets deep dive into how can we select the best ICO.
Keep in mind that all cryptocurrencies and the Ethereum platform, in general, is basically an experimental technology. A vast majority of ICOs are reliant on Ethereum, and they themselves are a very experimental mechanism. It's an experiment on top of an experiment.
A typical project holding an ICO will have a website and a white paper, containing as much information about the project and its goals as possible. Those will describe the team and its relevant experience, the idea and the roadmap of its execution, approximate goals and means of reaching them, and so forth.
Nevertheless, it's important to mention that in some cases that risk pays off. For instance, EOS held an ICO campaign without any form of a working product or even a platform but still managed to raise over $185 million in just five days. Moreover, their token started trading at $0.925 and was trading at around $5 for a few days after an ICO. At the time of writing, EOS is trading at $8.3, so if you were an early investor and decided to sell your tokens now, your profits would've been almost tenfold. 
Find out everything you can about the development team
First off, make sure that the developers are not anonymous. If they are, that is as red of a flag as it can possibly be. If there are names listed Google them thoroughly, focusing especially on the development team and the advisory board. Many fake ICOs will claim involvement of some sort of a prominent figure, more often than not it's Vitalik Buterin, make sure to always triple check that information.
Make sure to check where the team members went to school, what they studied there and what kinds of things they have worked on before. Focus on relevant cryptocurrency experience, previous ICOs they took part in and the impact they had on the project. What you're looking for here is whether their previous experience will be sufficient for this particular project to succeed.
A very promising sign is when the team members have links to their LinkedIn, GitHub or Twitter account on the ICO's website. Even then, make sure to check how legitimate the linked accounts are by looking up how long ago they were created and how actively the team members were using them. It really isn't hard to fake social media accounts.
Check Community and Media
Always make sure that an ICO has a wide and, most importantly, open supporting community. A public Slack or Telegram chat for all investors is generally a very good sign. Other sources like Facebook, Twitter or Reddit, can be extremely handy when evaluating an ICO as well.
Keep an eye out for so-called bounty posts and threads. It is a very common practice to ask people to spread positive information about the project for certain rewards to increase both media and the community attention towards the projects.
Instead look into whether they are sending out press-releases on media coverage, building up the hype around the project and doing interviews. The team's presence on social media and constant communication with the investors is also a very good sign.
Read more: What are Some of the Benefits of an ICO?
Check Stage of the project and VC investments
There is no universal rule about what stage of development should the project be at before it can hold an ICO. At times, there will only be a white paper and a rough roadmap. Sometimes, there will be a beta version of a product or even a launched product, perhaps with limited functionality.
Of course, it's always safer to invest in projects that are as close to the launch of a fully-functioning product as possible. As a general rule, investors tend to prioritize projects with at least some lines of working code. That being said, there have been many instances of ICOs becoming a success with no code being written whatsoever.
Another reassuring sign is VC (venture capital) investments. Well-established VCs are normally big and experienced players, so they won't be investing and putting trust into projects that they feel have even the slightest chance of failure. Although, everyone makes mistakes.
ICOs will most likely advertise the involvement of VCs in the project, especially if it's a well-known cryptocurrency-related VC, in bold capital letters on the landing page of their website. Still, double-checking if this is true won't hurt.
Read the ANN thread on BitcoinTalk
BitcoinTalk.org is the biggest forum dedicated to Bitcoin and everything crypto-related. When it comes to ICOs, this page will definitely come in handy, as this is where the announcements (marked [ANN]) are made. If the ICO you're considering investing in is not there – drop it.
Make sure to read the thread dedicated to a particular ICO very carefully, especially if you're lacking the knowledge necessary to understand the technical aspects of a project. Essentially, those threads are a communal effort in evaluating the legitimacy of an ICO.
In the cryptocurrency community and on this forum, in particular, the user's reputation is of utmost importance. Every post in a thread will contain the user's current rank and the number of past messages. Generally, the higher the rank, the more trustworthy a certain user is.
Those announcement threads are also a great place to check how responsive the developers are. If they aren't answering certain questions or are just generally not being active in the thread – it's a red flag. Also, you can always try sending a personal message to the developers to check how responsive they are.
Read the white paper
This entire guide can be summed up in just a few words: know exactly what you're investing in. And there is no better way of learning as much as possible about the project than reading its white paper.
An ICO is a crowdsale, which implies attracting funds from casual investors. So, developers should be able to define the goals of their project and the means of achieving them clearly and in relatively simple terms.  
A good white paper will also contain outlines of a legal framework between the investors and the developers. First and foremost, this should include terms and conditions for the ICO. Moreover, it should provide a detailed explanation of token distribution, specifically when and how the tokens will be sent to investors. A good sign is when the token distribution is linked to the roadmap, as a certain amount of funding will be required for each phase of the project.
Another crucial question that the white paper had to provide the answer for is why exactly the project needs its own dedicated token? Why exactly can't the already established crypto stalwarts Bitcoin or Ethereum be used? The very same question goes for the use of Blockchain technology.
As it was mentioned before, a legitimate project will provide its possible investors with at least some kind of a roadmap. It's a very good sign is said roadmap contains detailed break-down of how exactly the money raised will be used, the pricing model as well as the value being assigned to the company.
Finally, and perhaps most importantly, you need to make sure that the funds are being stored in an escrow wallet. The best-case scenario here would be that the escrow service is not provided by an individual or a company, but instead is done automatically through the use of Ethereum smart contracts.
Evaluate the quality of the code
If a project has no working code whatsoever prior to an ICO, or even if they do, but it isn't open source – that's a major red flag.
If you have even a tiny bit of programming experience and know how to read code, you should absolutely do so when evaluating an ICO. You can understand a lot about a project and its developers by just analyzing their code.
Conclusion
One can always take a cue from the SEC and treat ICOs much like any investment opportunity. For companies, an ICO continues to be a viable alternative provided that the company is incorporated in a territory that allows it and that regulations are followed. For investors, an ICO is a means for them to be early stakeholders in exciting efforts. While not all cryptocurrencies are destined to become as valued as the top coins like bitcoin and ether, investing in the right one can lead to massive returns.
The key is to perform due diligence and understand the market, the companies, and their solutions to figure out if they have the potential to succeed and provide ample returns for their investors.